Brands, small businesses, startups, and literally everybody is looking forward to Black Friday. Businesses are already promoting their Black Friday Deals and everybody is doing hard work to entice as many customers as possible.
But, looking from a buyer's perspective, with Small Business Saturday and Black Friday coming together, this is becoming a big mess, and you will probably miss some of the best Black Friday Deals. 
To avoid that, we will help you navigate through numerous Small Businesses Black Friday Deals, SaaS Black Friday Deals, and Small Business Saturday Deals. For that reason, we are listing you the businesses with irresistible offers and discount codes you need to keep an eye on.
18 Small businesses Black Friday deals to keep an eye on
It's almost that time of year again so get your credit cards ready! Because who doesn't love a good deal?! Black Friday is right around the corner and there are irresistible Small Businesses Black Friday Deals to look out for.
Made Trade is an online destination for ethically elevated goods. They have a wide variety of responsibly-made goods, from home decor and furniture to clothing accessories and gifts from over 150 small brands and makers. Every product adheres to at least one of Made Trade's eight values: fair trade, sustainable materials, recycled/upcycled, person/people of color-owned, woman/women-owned, USA-made, vegan, and handcrafted.
This Black Friday through Cyber Monday, Made Trade is letting you choose to:
either Give 10% of your purchase to their Black Friday Fund or Get 10% off your order.
Use code GIVE10 to donate 10% of your purchase to plant orchards in food insecure urban communities or use code GET10 to get 10% off your order.
Who doesn't want longer or fluffier eyelashes and eyebrows? With thicker brows in trend, and long eyelashes so sought after, we formulated products that give you both of those trends in a bottle! Infused with a combination of peptides, vitamins, and collagen Lashfridays serum will truly deliver.
In light of the holidays and sale season, offer a buy one get the second for 50% on both serums. This sale will only be available for 24 hours and it begins on the morning of Black Friday.
Buena Onda Goods is a sustainable and artful e-shop of natural bath, tea + paper goods for all genders. With handmade packages and the best ingredients, their products can be shipped worldwide, and they also offer expedited shipping.
Get 20% off the cart and Free US Shipping with orders $75+.
Discount code: SHOPBUENA20
The discount is valid from 11/27/2021 to 11/30/2021
Unlike many other meat snacks, Baja Jerky boasts lower sodium and lower sugar, offering explosive flavor without guilt. This nitrate-free, all-natural jerky is inspired by Baja with flavors including Salsa Fresca, Sweet Orange, Traditional, Lime & Serrano Pepper, and more, all curated by Michelin star awarded chef Brandon Rodgers.
For Black Friday and Cyber Monday, they offer 30% off site-wide November 26-30. 
Baja Jerky is available online through the company website as well as Amazon, and Walmart.
NMBL Strategies specializes in change management, strategic planning, and leadership development for nonprofits, small businesses, and public-private partnerships.
In order to support these groups that were most affected since the pandemic outburst, they developed a Black Friday / Small Businesses Saturday Deal offering a 21% discount across all of their services on all new contracts.
This deal allows nonprofits, small businesses, and public-private partnerships to gain from the deep experience of the NMBL team in a meaningful way.
Custom Neon is America's most affordable supplier of LED neon light signs. Let them light up your life with quality LED neon signs for home, business, weddings, events, and more. Take a business logo, song lyrics, a kid's name, or even the shape of your dog, and neon-ify it! 
Prior to, and over the Black Friday period, they are offering two amazing promotions:
8th-23rd November: Code – 2GREAT2WAIT (20% off)
24th-29th November: Code – BRIGHTFRIDAY (20% off + Free Shipping)
Lee London is well known specifically for its beautifully designed webcam covers that provide you or your favorite cynic with peace of mind, knowing you can't be spied on. This Black Friday, they will hold a 30% off across all webcam covers among other minor discounts.
Inn Supplies, a leading supplier of catering supplies in the UK offers 5% discounts on most of their stock for Black Friday. They supply paper cups, plastic cups, takeaway food boxes, and much more.
Coupon code: FRIDAY5
Do you face problems marketing your business online? Don't Worry!
TechNerds are offering Free consultations on their Digital Marketing Services such as SEO and Social Media Management this Black Friday.
Aunt Jackie's is one of the fastest-growing brands in the multicultural hair category. They are dedicated to providing the best, high-quality hair care solutions for all hair types, with special emphasis on wavy, coiled, kinky, and mixed textures. Every formula is infused with natural oils, butter, moisturizers, and conditioners from good ole' mother earth.
For Black Friday, the Company is offering a 50% off site-wide promotion.
For Cyber Monday, the Company is offering a Build-Your-Bundle promotion: any 3 products for $20, any 4 products for $25, and any 5 products for $30.
Blinks is the world's first smart tabletop game system with 30 games – built with AI-powered intelligent game pieces that respond to your touch, communicate with each other, and think for themselves.
Every piece knows its own game and can learn new games. Blinks are portable and completely modular, so the more Blinks you have, the bigger games and experiences you can create anywhere you are.
Black Friday weekend Deal: A starter set of 9 games is now $99 from the regular $149.
Pink House Alchemy is known for crafting signature farm-to-table specialties to sip, mix and cook (simple syrups, bitters, and shrubs). 
They offer 10% off all products purchased online or in-store at their Fayetteville location, located at 928 N College Ave, Fayetteville, AR 72701.
Products can be purchased online for national shipping, online for pickup in-store, and can also be purchased in-store.
Hand-poured in micro-batches in New York City, Emme Essentials is a collection of luxury candles dedicated to Asian-influenced flavors designed to "smell like memories." All wood-wick candles are free from gluten, toxin, paraben, and phthalate and come from renewable sources. 
Their shipping is carbon neutral to minimize its environmental impact with all candles offered in reusable glass vessels with up to 80 hours of burn time.
Black Friday Deal: 20%-25% OFF everything from November 24 through November 29
 BREO BOX is a subscription box filled with five to eight actually useful lifestyle and tech gadgets that you never knew you needed. These boxes are curated to fit each season with a new offering available every three months that will enhance your lifestyle with the latest in tech, home goods, fitness products, and more totaling $300+.
BREO BOX  through November 15-30 offers 2 deals:
– $40 OFF a subscription with code
BREO40 , 
or
– receive 2 bonus gifts at a combined value of $150 with purchase using code BREOBF
With Evive's blender-free smoothies, just choose your flavor of frozen cubes of whole fruits and
vegetables, superfoods, and plant-based protein. Then, pour your liquid of choice, let the cubes melt, shake and enjoy!
The fruits and veggies are harvested and frozen at the perfect time to strategically preserve vitamins and minerals. All ingredients are organic, vegan, non-GMO, gluten-free, and have no added sugar.
Discount deal:
November 1 through November 30 – 40% OFF your first subscription box using code BF40
Handcrafted Italian Leather Belts are perfect to give as a gift or for yourself. Choose your buckle style, leather color, military emblem, and much more with their interactive "Belt Builder". 
This Black Friday weekend, get $20 off your custom belt order with code: BlackFriday
Silk Pillowcases are good for your natural hair journey, your nightly skin routine, and promoting healthy sleeping habits! So don't wait to spoil yourself! This is also a great gift for her – whether it's you, a family member, a friend, or significant other!
Black Friday Deal: 50% off their quality silk pillowcases from now right until Black Friday.
World Chic is bringing cultural fashion to your doorstep. They are the first online brand to allow consumers to shop first by country, then product. It's a one-of-a-kind shopping experience that lovers of fine artisan items will appreciate. You'll find leather goods, wool and knitwear, and more.
Black Friday sale: 20% site-wide from 11/22/21-11/28/21.
INCUS Performance is a unique wearable fitness tracker brand that offers a full-body picture, via a small and sleek device at the top of the spine.
It is unobtrusive, wireless, and uses MARG sensors (like those used on drones) to track an unrivaled number of metrics to support training and performances goals which can not only improve efficiency and speed but can also be used to assess recovery and fatigue.
The run product (also available with swim functionality) offers running power, true cadence, a left/right split, and more as metrics for runners to analyze.
Black Friday Deal: 25% off their whole range, plus a free bundle worth £25, on orders over £100.
8 best SaaS Black Friday deals to improve your workflow without spending a fortune
Black Friday also means you can get access to that SaaS you wanted for some time. Leverage SaaS Black Friday deals to organize, improve, or measure your work without emptying your pockets.
Elementor is a dynamic drag and drop website building platform. Used to create 6.6% of all the world's websites, Elementor helps SMB owners create stunning, comprehensive WordPress websites, without any need for code.
Elementor will offer the following discounts between November 22-30:
– 10% discount on the Essential plan
– 20% discount on the Advanced plan
– 30% discount on the Expert plan
– 40% discount on the Studio plan
– 50% discount on the Agency plan
Discounts apply for both new subscribers and active subscribers looking to upgrade their Elementor plan.
With Mutant Mail you can have multiple emails from in one inbox. With domains linked on Mutant Mail, you can receive an email to the destination inbox (say Gmail or anything else), simply click on reply and an email will be sent to the receiver using the alias it was sent to. 
Black Friday Deal: 40% off across all plans, including lifetime deals.
Discount Code: BLACKFRIDAYMM
Everytale is a virtual events marketplace that lets you create, broadcast, promote and monetize your events in a few easy clicks. No matter the size or complexity of the event, their team of event and marketing experts will help you through every stage of the planning and execution process.
This is followed by comprehensive analysis and a post-event report so you can get even better results!
Black Friday Deal: If you host your event on their platform, you get free hosting for the 1st event, a team of experienced event planners + a $1000 in advertising spending.
All you need to do is set up a meeting with their team before Nov 30th, 2021.
Writecream is an AI-powered app for generating blog articles, YouTube videos, and podcasts in seconds only by using a product name and description. In addition, you can also use Writecream to generate personalized compliments for cold emails and LinkedIn sales.
Black Friday Deal: A lifetime access to Writecream for a one-time price of $59.
Nozzle is an SEO tool that allows you to monitor your entire brand and all your competitors in Google's SERPs on a customized schedule. It provides super-accurate data, organized into
functional dashboards, which include different metrics like rank, estimated traffic, pixels from the top, SERP percent, and CTR.
You can analyze featured snippets, People Also Ask boxes, paid ads, listings containing reviews, images, and many more.
Black Friday Deal: 2 Year Discount! Get 50% off year 1 and 25% off year 2.
Skripts is a platform that helps small businesses to generate social media marketing copy in a few minutes, by using AI. Black Friday Deal is 50% off for the first 3 months.
Discount code: BFD50
Accusonus builds fast and easy-to-use tools for content creators. Their tools include: 
The ERA Bundle, the fastest audio cleanup solution for creators

The Voice Changer A quick, simple, but powerful voice modifier.

SFX Cellar, our library of royalty-free sound effects.

Music Cellar, our library of royalty-free music.
Black Friday Deal: Starting on November 22nd with 20% OFF.
Chanty is one of the fastest-growing business communication and collaboration tools in the market. Flawless communication, top-quality audio and video calls, and project management tools are just a few of the numerous features of Chanty. It is an easy-to-use yet powerful AI team chat app.
Black Friday Deals:
50% discount for the annual business plan
15% discount for the monthly business plan
50% off + 1 month free for the annual business plan for all NPOs.
Convin is a Conversation Intelligence Tool which helps the inside sales teams to close bigger and better deals. Their software works by recording the sales conversations, transcribing them and analyzing them to help the sales leaders understand the sales conversations better and thus provides sales coaching.
Since the software takes care of analyzing the conversations, these could be used by the Sales Leaders to train new hires and dig deeper into improving the sales pitching strategies.
Black Friday Deal: 30% discount on the annual subscription.
5 reputable small businesses with great Small Business Saturday Deals
Small Business Saturday is just another of the many reasons to support small businesses and shop locally. Therefore, keep an eye on the following Small Business Saturday Deals and use their discount codes if you decide to support independent artisans and innovators.
Your personal information is on people's search and data broker websites. Are you okay with your name, address, phone number, email address, and your relatives' information available for anyone to find on people search sites?
My Data Removal will get your information off of those sites.
Small Business Saturday Deal: $10 off for two individuals (normally $30).
Coupon code: SMALLBUSINESSSAT
Pick up gift sets for runners, cyclists, triathletes, swimmers, walkers, skiers, hikers, and anyone who moves! At Bluerub you can pick up stocking stuffers beginning at $5 and gift sets up to $90. 
The offer is available at their online store and no coupon is needed.
Small Business Saturday Deal: 25% discounts site-wide and free shipping on orders over $30.
Vibe 55" and 75" smartboard is touch-screen and internet-enabled. It supports collaboration using over 125 supported apps you can place directly on the board. Their price point is very cost-effective at $2,999.
Small Business Saturday Deal: Offering a discount of $200.
Looking for the perfect gift idea but not sure what to get? ViVi Vitello is here with some ideas. Whether it's for your coworker who has everything or your friend from college, they have something that will make their day.
Magnetic Wine Glass Charms include 10 rhinestones in a rainbow of colors. But if you prefer bohemian style then check out their Boho Tassel Charms because they are both stylish and unique!
Small Business Saturday Deal: 30% off any purchase using the code SHOPSMALL
EFFISOO is a newly launched family business that offers lifestyle products. From November 15-30, 2021, they will be holding a massage gun giveaway via Gleam. In addition to that, they also offer a 10% discount for first-time buyers on our website when they use the code New10 at checkout.
More must-read stories from Enterprise League: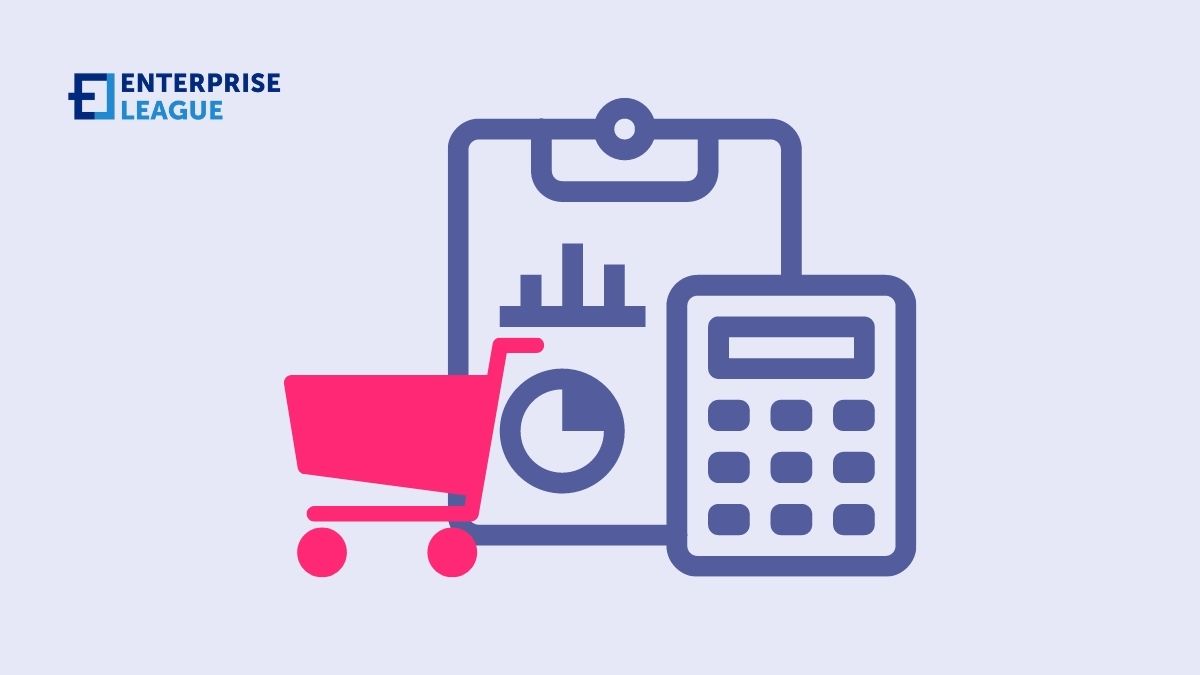 eCommerce businesses have more complex needs than mere bookkeepers can handle. In this fast-growth business environment, these companies need accountants who understand capital needs and growth strategies.
read more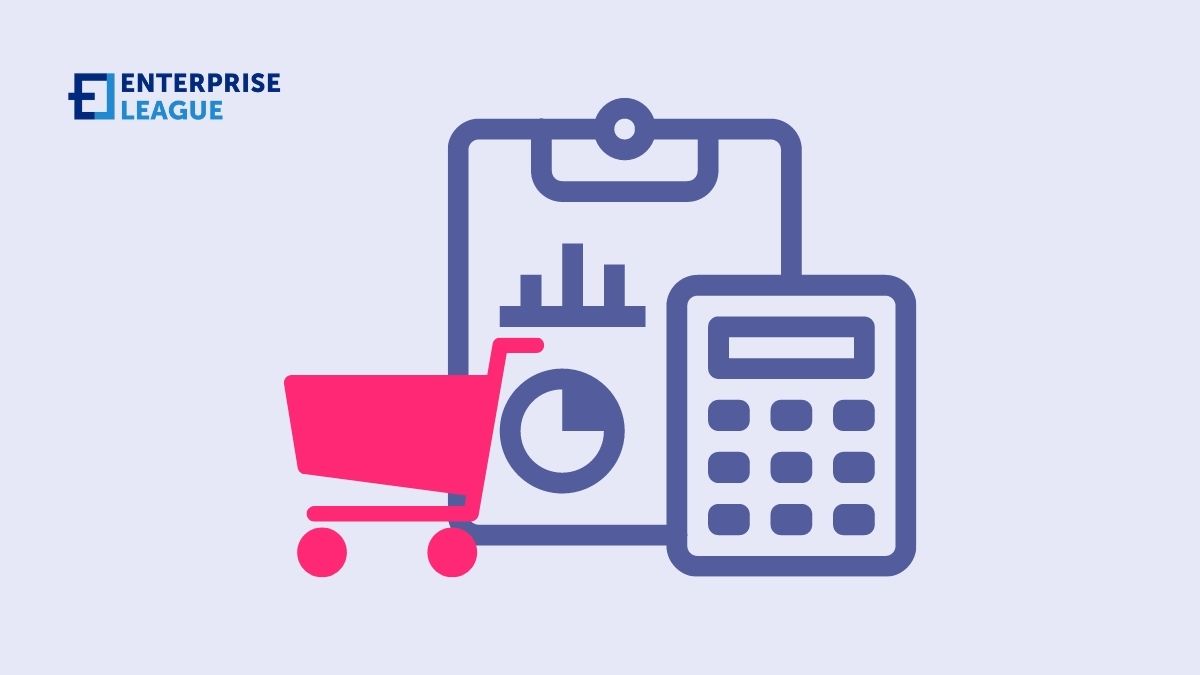 eCommerce businesses have more complex needs than mere bookkeepers can handle. In this fast-growth business environment, these companies need accountants who understand capital needs and growth strategies.
read more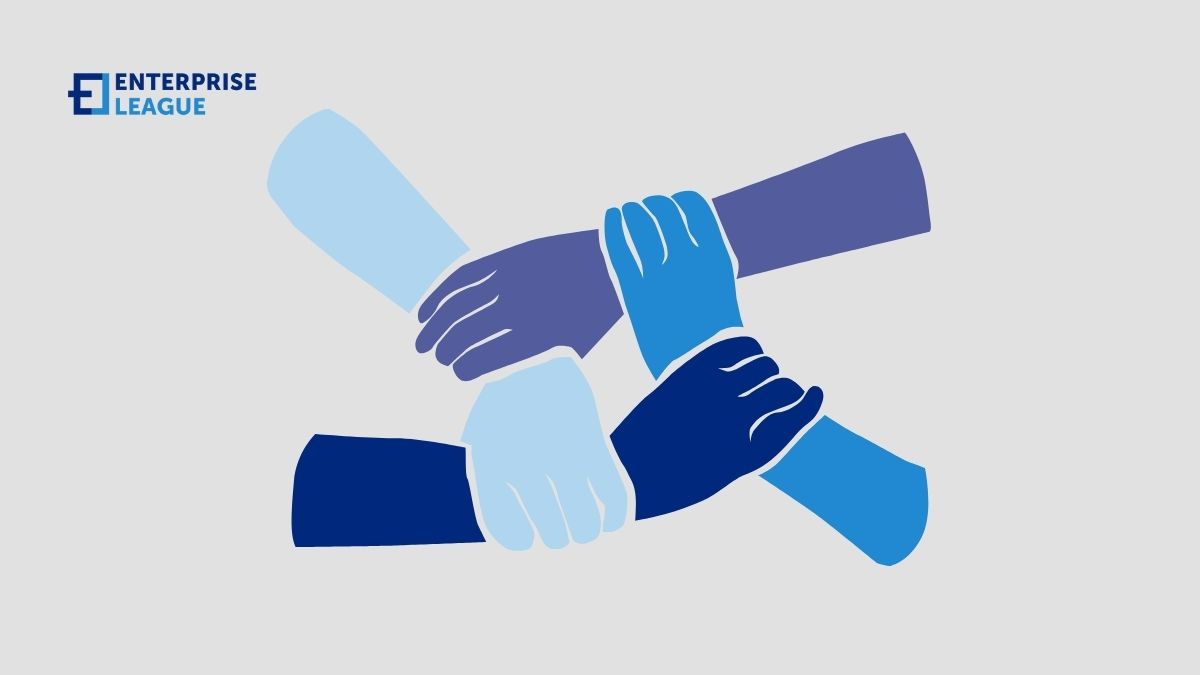 The importance of cross-cultural communication in the workplace and how it drives workplace success. Find out how to harness the benefits of global culture.
read more