Digital marketing strategy guide for small businesses and startups
The following digital marketing framework will help you understand the purpose of a digital marketing strategy and its objectives.
Industry-relevant content for brand awareness
It all starts with building up brand awareness. That is only possible by clearly stating who you are, what services/products you offer and how those address the needs of your target audience. 
You should be able to differentiate your brand from your competition and you should do it in an easy-to-understand manner. Creating simple, yet persistent messages is the way to go when working your way up the leaders' ladder. 
So how should you cover all those tasks without sounding overly promotional and without turning off your customers – with good content marketing, of course!
The content that you particularly draft for your business website should be highly relevant to your niche. Delve on topics that discuss: 
The challenges your target audience faces

and explain how your services/products could help your customers overcome those; 

The latest trends

in your industry and how those could change the status quo; 

Research and news

within your vertical that illustrate interesting aspects of the services/products you offer;

Case studies

– whether in-house or industry-based. If you go for the former, don't forget to include

customer testimonials

to further boost the credibility of your piece;

Borrow competitors' top stories

– as an industry player you should be able to figure out what type content gets traction. Go over your competitors' sites and check out which are the content pieces that face significant shares on social media or other significant customer engagement like on-site comments, for instance. 
Remember that your content has the power to build your brand image, but it also could positively affect your rankings in Google which will also positively affect your site traffic.
Basic SEO tweaks for Google love
Don't worry – we are not getting into the hardcore technical stuff here. But we should definitely cover the essentials, right?
After all, you cannot work on your digital marketing strategy without keeping an eye on Google. Unfortunately, this would be a luxury no online business can afford. 
In case you are a local business you should not overlook: 
Creating a Google My Business profile

– this could help you rank in Google maps and in the local search section in Google search result pages; 

Create location-specific page(s)

on your site that will link to the corresponding GMB listings of yours;

Create location-specific content

on your site so that your site could send strong signals to Google as to what is your serving area and target market.
In general, SEO goes hand-in-hand with link building – the strategy of attaining references from 3rd party websites. It would really help if you start a link building campaign where you reach out to all your partners, suppliers, customers (if you are B2B) and request them to link back to your site as a sign of appreciation. 
Gradually you could invest more time and efforts into this endeavor and start reaching out to relevant industry news sites and bloggers with a guest post suggestion or other content collaboration ideas.
Social media management highlights for customer engagement
Make sure you know what Social Media platforms your target audience prefers to hang out on and grow your presence there. For example, if your target audience is Generation Z, Instagram, and especially TikTok would be the best pick.
If you think that you could post once per week, sharing a spotlight post on one of your products/services, you've headed in the wrong direction. 
If you are to invest in social media marketing you should adopt a more natural approach. You should strive to create a community that is engaged with your content, otherwise, your messages won't be heard. 
In order to trigger the interest of your followers and to accumulate good followership, in first place, you should step up on drafting:
Informational content

– posts like "Did you know?" or "This celebrity said that", or "Research shows that", or "How-to" posts. People love finding new interesting information – try to appease this need of theirs and provide them with curious tips and trivia (again, make sure those are relevant to your business and vertical);

Fun content

– people love laughing. Have you noticed that the surest way towards winning a person at your side is by making them laugh? Make your followers laugh, they'll appreciate your effort and will come back for more. 

Games and playful content

– just like the tip from above this step covers the importance of entertaining your audience. You can always create a fun game like "Guess what", or "Tag a friend" posts, poll questions, of course if you feel extra generous you could create:

Reward campaigns

, contests, givaways, and so on. You could test out a photo or product customization contests or a surprise follower giveaway. There is so much you can do: from caption contest to suggest a new product contest. 
Do your own research, get creative and come up with your custom social media marketing campaign to boost brand awareness and engagement.
Newsletter seasonal campaigns for increased sales
Finally, we will go over the newsletter opportunities. It is a low hanging fruit and you should definitely integrate it as a vital step in your digital marketing campaign. 
Newsletters help you greet and welcome your new customers. They help you keep in touch with your current clientele and are a solid tool towards incentivizing your first-time buyers to make repeat purchases. Email marketing can help you build brand loyalty and that's quite an important thing.
It's simple, right? You have 4 basic steps to follow, but they make all the difference. Your digital marketing strategy doesn't need to overly-complicated – it simply needs to be client-oriented and it should present your brand in a good light throughout the online marketing channels. Good luck!
More must-read stories from Enterprise League:
Create your company page. Discover companies to work with. Get business deals.
Managing remote teams can be a daunting task especially if you've worked in an office until recently. However, with these tips and practices, it will become routine soon.
read more
Managing remote teams can be a daunting task especially if you've worked in an office until recently. However, with these tips and practices, it will become routine soon.
read more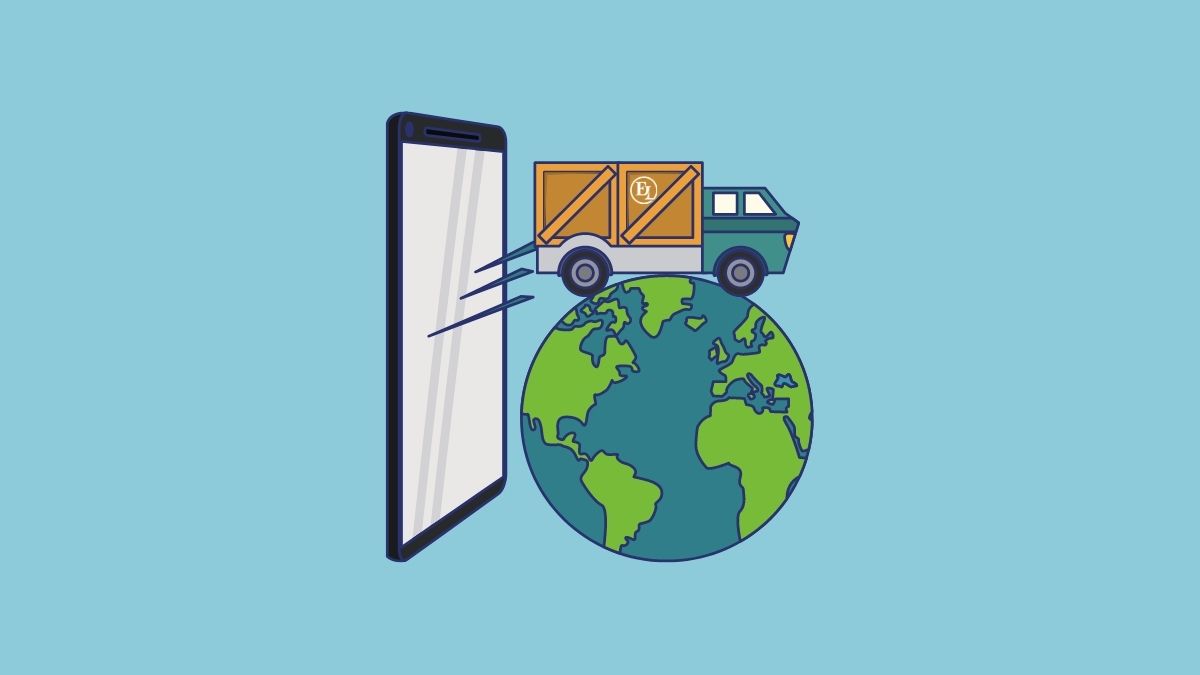 Technology is the answer to logistics problems and solutions. Optimising the logistics workflow with custom software will help your company grow steady.
read more