Entire businesses sink because of angry customers who decided to express their discontent online. Therefore, knowing how to respond to negative reviews is a skill you must master if you want to thrive.
Some of these negative reviews won't be true. For example, there are many cases when a bad review was written by a job candidate who just didn't get hired. Yes, people can be a little crazy but that shouldn't unleash your anger.
On the contrary, you ought to keep your cool no matter how angry, hurt or ashamed you are. The first thing you should remember about responding to negative reviews is that other people will read them too. You don't want to lose potential customers due to anger management issues, do you?
 1. Stand by your products/services
 2. Ask them to contact your offline
 3. Don't respond with your side of the story
 4. Give them answers and solutions
 5. Offer replacement after donation
 6. Back your side of the story
 7. Offer a remedy and don't get defensive
 8. Hear their pain points and improve
 9. Apologise only for the way they feel
 10. Send them a private message
 11. Never ignore a bad review
 12. Investigate the issue in-house
 13. Show them that you genuinely care
14 responding to negative reviews examples to learn from
Responding to negative reviews takes all the patience, wisdom and diplomacy you can extract from within you. Regardless if the negative review is fake or real. 
The following examples will show you how to respond to negative reviews and actually gain benefits from it.
Stand by your products/services
In my opinion, the best way to respond to negative reviews is to provide a response which makes it clear to the customer and anyone else reading the review and your response that you stand by your products or services and that you treat all of your customers with respect, even those which may have negative views. 
In our experience, where a negative review is valid, reacting with genuine concern and making it right can turn the customer into a cheerleader for your business and also win the business of potential customers who read the negative review and your response. Most customers know that businesses will make mistakes sometimes, but what truly matters is the willingness of those businesses to right the wrongs and make the customer feel satisfied and respected.
Jessica Rose, CEO of Shantiva
Ask them to contact your offline
As the director of marketing for a dental group with 39 offices we get hundreds of Google and Facebook reviews a week. We are very fortunate that most of them are good, but we do have an off day and get a negative review occasionally. When this happens we acknowledge their frustration and ask them to contact us offline. We have found that, usually, a bad review is a result of a person just wanting to be heard. Even if we are not able to correct the issue, the vast majority of negative reviews are deleted after talking with our staff even though we never ask them to do so.
The other way to combat negative reviews is to just have a ton of great reviews. In fact, the occasional negative review actually boosts our credibility as people know our reviews are authentic. No organization can be 5-star every day and people know that.
Eric Rutin, Director of Marketing at Kids Dental Brands
Don't respond with your side of the story
Whether we look forward to it or not, dealing with the occasional negative review is simply part of running a business. Sometimes, no matter how high the level of customer service is that we provide to customers, there may still be some who just aren't satisfied with our efforts.
However, the top thing to keep in mind when responding to negative reviews is that, regardless if you were in the wrong, it's much more professional to be humble, and take responsibility for the customer being unhappy or unsatisfied in any way. While many companies like to respond to reviews with their side of the story, this won't do anyone any favors when potential customers are researching your company. A much more appropriate response is "How can we make it right?"
Even if you have to offer a refund, an upgrade or some other form of incentive, it's much better than losing a dozen new customers by going the other route.
Alexandra Zamolo, Head of Content Marketing at Beekeeper
Give them answers and solutions instead of questions
As an owner of an online shop, I have been receiving negative reviews every once in a while especially when the items have been damaged while en route to their place. These scenarios cannot be avoided because we have a third party involved. Customers directly point fingers at
us because we are the ones who sell the particular item but little did they know that most of the time, we are not the one responsible when it's broken. 
What we do is we let the customer finish their side and let them cool down f or a bit before we actually start to speak. We directly give them answers and solutions rather than asking questions and discussing the matter all over again so as to avoid making them annoyed. We always think carefully of the words we're going to say so we can please them at once.
Shari Smith, Founder of Shari – Sell
Invite them to donate the problematic product and offer replacement
We see negative reviews as an opportunity to convert that customer into a raving brand advocate. Each customer service rep first asks themselves "If this happened to me, what would inspire me to shop here again?" That's our starting place for every customer support communication.
From a practical perspective, we immediately contact the customer. We sympathize with them and address their concern directly and honestly.
Next, we get a replacement out (or refund, if requested). However, instead of having them return the item, we invite them to pay it forward and donate it to a local domestic violence shelter. Lastly, we give them a discount code for their next purchase with us.
When we show confidence in our products and genuine concern for our customers, we've seen that they'll usually give us another chance. That second chance is another opportunity to show the customer just how much we truly care.
Chris Cade, Founder of The Miracles Store
Back your side of the story with relevant outside sources
I respond to negative reviews by providing references and links to outside sources that might contradict any false claims by the reviewer.
For example, I once received a negative comment on a roundup I wrote for a board game. I was accused of giving an inaccurate portrayal of the gameplay and providing a link to a seller who had exorbitantly marked up the game's price. They said I lied so that I could make a larger profit through my affiliate.
I explained that a newer version of the board game had been released. This update had improved some gameplay issues, but it also made the newer version more expensive. I supported my claims by linking to other bloggers and board game experts that had written on these topics.
By doing this, I avoided engaging in an argument. I also reassured my readers that I was obtaining my data from reliable outside sources and choosing honest affiliates.
Bryan Truong, Founder of GameCows
Offer a remedy and don't get defensive
I have responded to many online reviews since I manage my clients' Google My Business listings. When responding to negative online reviews I first confirm if the review is valid and pertains to the actual business. If it is fake or misleading, I will flag the review and have my customer flag it.
But if the review is legitimate, then I respond in a timely manner with a proper amount of diplomacy. This can be achieved by offering a remedy and not getting defensive. I start the response with their first name, I apologize that their experience was not ideal, and then offer a remedy.
If there isn´t a suitable remedy available then I move the conversation offline and let them vent. This helps alleviate their frustrations, at the end of the day the customer just wants to be heard.
Caleb Riutta, CEO of Dusk Digital
Hear their pain points and improve
Negative reviews are often dreaded by brands as they can potentially tarnish a brand's reputation. On the contrary, if you change your perspective, these negative reviews are also the potential opportunities that can positively be harnessed to connect with brand detractors.
Adopting this positive approach, at our firm, we practice the philosophy of positively responding to these negative reviews by starting a brand-customer dialogue. Such dialogue initiated through negative reviews proves instrumental in figuring out the pain points of our customers.
Perhaps, there have been scenarios wherein we have made productive changes in our products based on the input derived from our unhappy customers.
Thus, negative reviews are a part and parcel of business. They are not something to be ignored or to be afraid of. Instead, we suggest you view them as stepping stones that will help you to refine your brand's performance by understanding your customer's expectations.
Nandkishor Tripathi, Global Head of Customer Experience at SurveySensum 
We love negative reviews, to an extent. It's the best way to learn what's not working with your product without spending tens of thousands of dollars trying to guess what consumers want. However, it's important to quickly adapt and make changes to your products when you receive a statistically significant amount of negative reviews.
Yasser Elshair, Founder & CEO of OliveOil.com
Apologise only for the way they feel
Address the problem by apologizing for the effect it had on the customer. You don't have to apologize for the policy, product, or anything else. Just apologize for the feelings caused by it, which are always valid. Then, you can reassure the customer that you're committed to excellence and will be reviewing their concerns to make sure you're serving your customers the best you can. From there, close with inviting them to a private conversation for further details.
Jason Boyd, Co-Founder of Monesk
Send them a private message
Short of turning off the review function on your social media page, one immediate response to these publicly-posted negative reviews is to respond to customers via a private message.
For example, Customer A posted a comment on your Facebook post complaining about bad service. Instead of deleting that comment, you should send a private message to that customer so that you can accommodate their concerns properly. After sending a private message, you can then reply to that comment to tell them that you've sent them a PM, and you can resolve those issues via PM.
If we respond to negative reviews with good customer service, we can even turn it around so that it will result in a good experience. After all, no business is 100% perfect; it's what you do to fix up mistakes that separate a good business from a bad one.
Clara Buenconsejo, Digital Marketing Consultant at The Clay Media
Never ignore a bad review
There are a lot of ways you can respond to negative reviews online. The first is to make sure you don't take it personally. A negative review is never nice but it is hard to keep customer satisfaction at 100% all the time. Our first tip is to ensure you always respond. You are likely getting a lot of potential customers looking at your review profiles and if they see a negative review without a response they may not turn into a real customer. Giving a carefully crafted response shows visitors you take all issues seriously.
You might also find a negative review really impacts your overall star rating. To overcome this we recommend looking at creating new positive reviews to 'bury' the negative one. You may want to consider asking your customers to leave a review in return for a discount or a free product upgrade.
Chris Sheward, CEO of Repuzen
Investigate the issue in-house and then contact them
Negative feedback is taken very seriously. We celebrate the wins in 5-star reviews from our customers and 100% NPS scores, but we also look at improving ourselves continuously by not treating negative feedback as just another horror story to be parked in the archive. 
The first step we take when responding to negative reviews is lodging the complaint into an internal Complaints Register, followed by a full in-house investigation. The complainant is then contacted either by electronic mail or phone, informing them of the results or the status of the investigation, and providing explanations and apologies as needed. Empathy is always key to successful handling.
Hanna Aquino, Customer Service Manager at Blueberry Markets
Show them that you genuinely care
While dealing with negative reviews, there's no point in acknowledging the negative reviews if you aren't providing an apology. The first step is to acknowledge that you've got a negative review and again if you feel that the customer is wrong, you must always begin with the high road by issuing your apologies for the problem that might have arisen. Not only does this appease the customer, but also shows how caring and supporting you are while providing a high level of service to the customers. This is how we approach our customers in case of negative reviews:
"We apologize that our product/service wasn't able to delight you. We have really set a high standard for ourselves and we apologize for all the inconvenience caused and are sorry to hear that our standard didn't meet with your interaction. Sincere apologies. Your happiness is our priority."
Eric Jones, CEO, Couture Candy
The best thing to do when responding to negative reviews is take ownership of the problem. Angry customers don't want to play the blame game, they just want to know they were heard and that issue is being addressed. Even if the issue was due to something out of your control, take ownership. Customers will truly feel as though you care about them and you will quickly be able to turn the situation around.
Tonya Davis, Marketing Director of Frenchplanations
When responding to negative reviews it's important to do it in a way that shows empathy and understanding. Unsatisfied customers don't want to hear how they're in the wrong. And future customers want to have nothing with businesses that don't care about their clientele. So weigh your words and don't overreact.
More must-read stories from Enterprise League:
Create your company page. Discover companies to work with. Get business deals.
Efficiency in business is crucial to profitability so managers need to constantly find ways to improve it. Here we have a couple of dozen ways you can improve business efficiency.
read more
Efficiency in business is crucial to profitability so managers need to constantly find ways to improve it. Here we have a couple of dozen ways you can improve business efficiency.
read more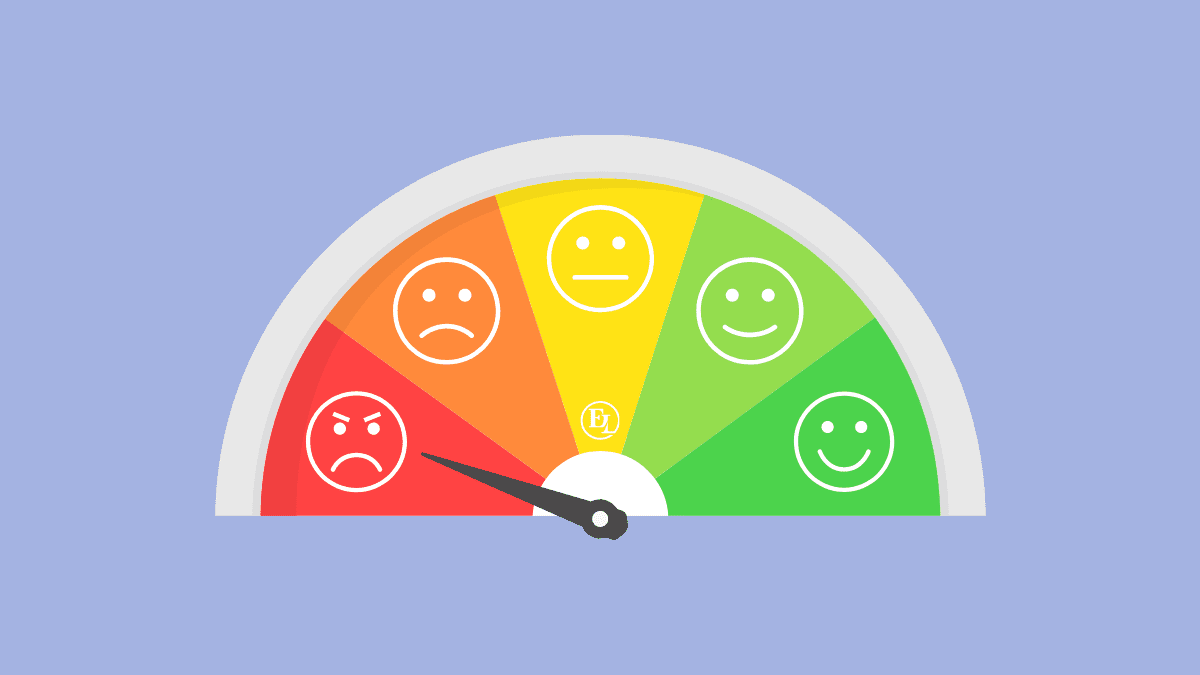 Knowing how to deal with rude customers can save you and your team a lot of headaches. So we gathered the best tips about dealing with rude customers.
read more