COVID-19 response: We are giving our premium membership for free to every business out there. It is our mission to help and support SMEs always.
How to Use Instagram for B2B Marketing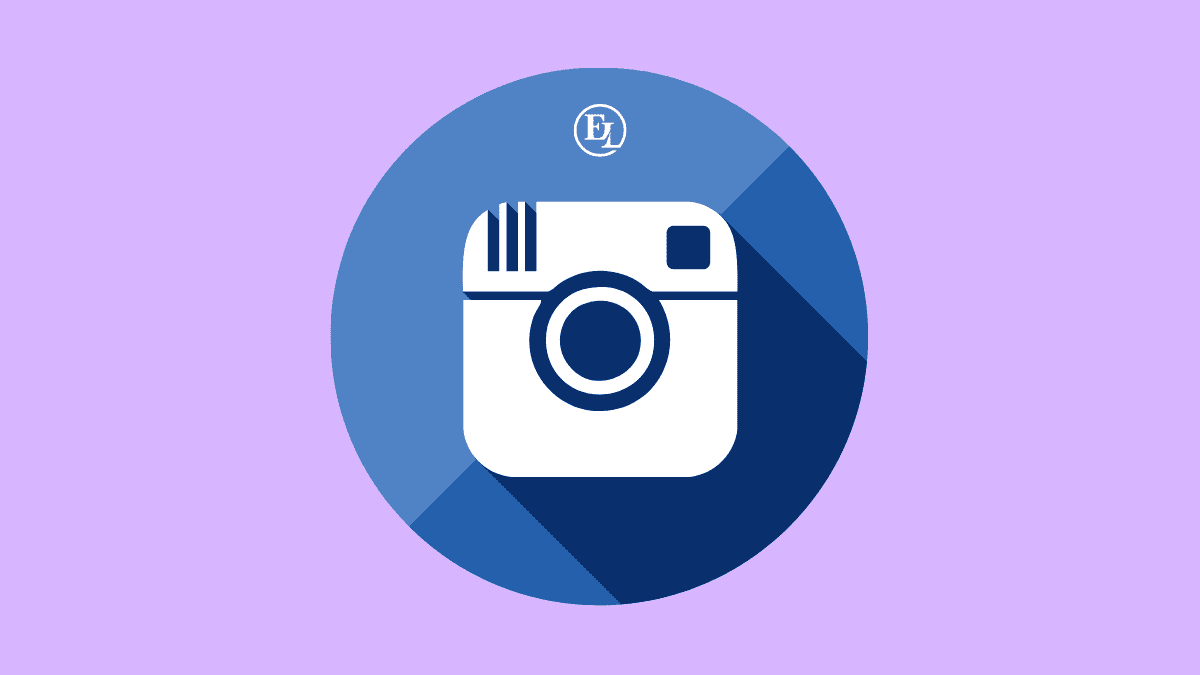 Klara Alexeeva, Head Content & Communication Strategist at Combin, explains how to use Instagram for B2B marketing and get the most of it.
Emerged ten years ago as a photo-sharing app, Instagram has grown into a proper source of income for creators and a new marketing platform for entrepreneurs. 90% of Instagram users follow at least one brand page on the platform, which means Instagram has a huge potential for marketers and business owners, especially for e-commerce. 
According to a recent survey conducted by Facebook, 83% of Instagram users discover new products and services on Instagram, 81% of users research products and services and 80% use Instagram to decide whether to buy a product or not. 
Surely, the majority of all businesses leveraging Instagram for marketing are B2C brands. Yet, B2B businesses have their place there, too. Instagram promotion from scratch is not an easy task that's why the Combin team has prepared advice on how to master Instagram if your end customers are other businesses.
How to use Instagram for B2B marketing successfully
At a slight glance, it may seem that it's pointless to promote B2B companies on Instagram. Conventionally, Instagram is used by lifestyle and fashion brands whose audience has nothing to do with entrepreneurship. That is true. But it doesn't mean this platform is a wrong place for B2B. 
Owners and top managers of B2C and B2B businesses scroll through Instagram on a regular basis. So there's a chance that they will come across your profile.
This may sound paradoxical, but if you want to use Instagram for your business-end company, don't leverage Instagram as a marketing tool. Instead, utilise Instagram as an opportunity to tell your story and develop loyal relationships between you and your customers.  
To make that possible, comment on your clients' Instagram posts, repost their publications, reply to their stories, and use real-time marketing. Especially when you only start developing your brand Instagram page. Surely, when your followers' count hits thousands of hundreds, it would hardly be possible. But who said you couldn't try? 
Let's consider the steps you need to take to use Instagram marketing for B2B. 
Research and interact with the target audience
Before starting the research, remember that there is your target audience on Instagram, regardless of your business. 
B2B audiences: 
Top managers of relevant companies.

Employees of relevant companies (marketers, IT specialists, etc.).

Self-employed and freelancers who are potentially interested in your products and services.
How to find your target audience on Instagram? 
You can search your audience by relevant hashtags within Instagram or with some third-party apps like Combin Growth. Just type in hashtags that are relevant to your niche and start searching. Once you find the results, start interacting with these users – like, follow, or comment on them to draw their attention.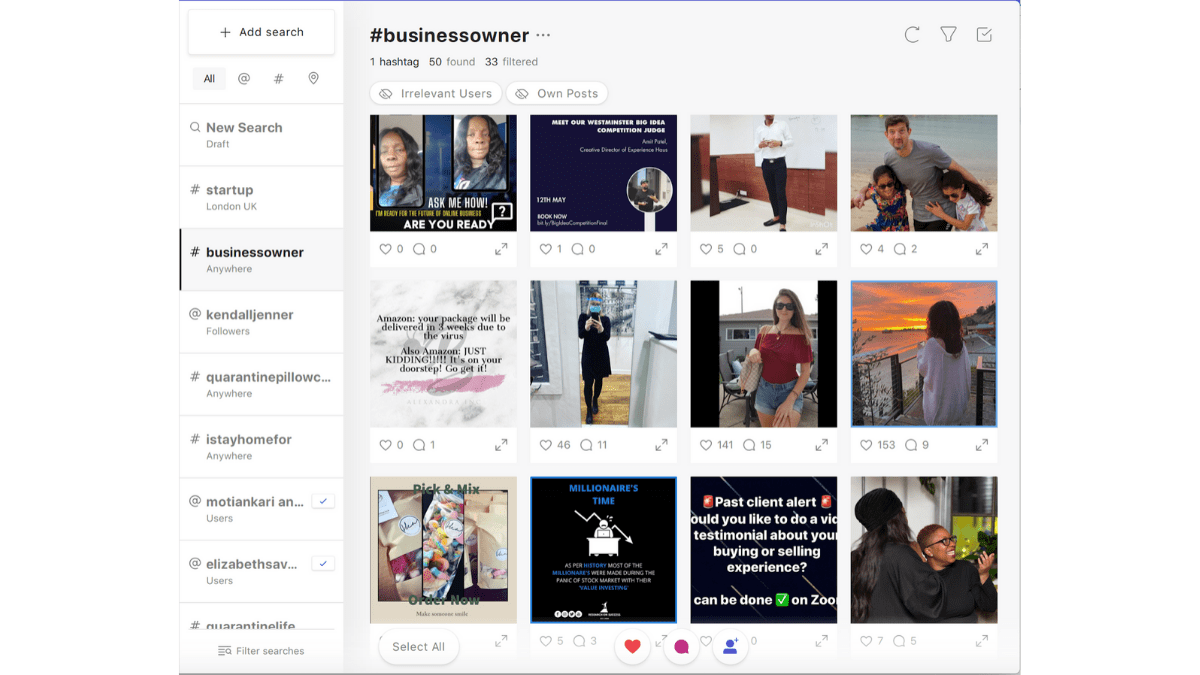 For instance, you own an advertising agency, and your audience is marketers and business owners. You can find them by hashtags like #businessowner, #business, #startup and alike. The trick is to really know who your target buying personas are. 
With Combin Growth, you can narrow your search with several hashtags at the same time, a specific location, gender, language, followers/following count of your typical customer. 
Another way to find your target audience is to research the audience of your competitors. If you know who your competitors are, find them on Instagram and look through their followers. You can also find an active audience of a specific competitor by commenters and likers in Combin Growth. 
Or you can find your competitor on Instagram looking at their bio and clicking on the type of company they have stated: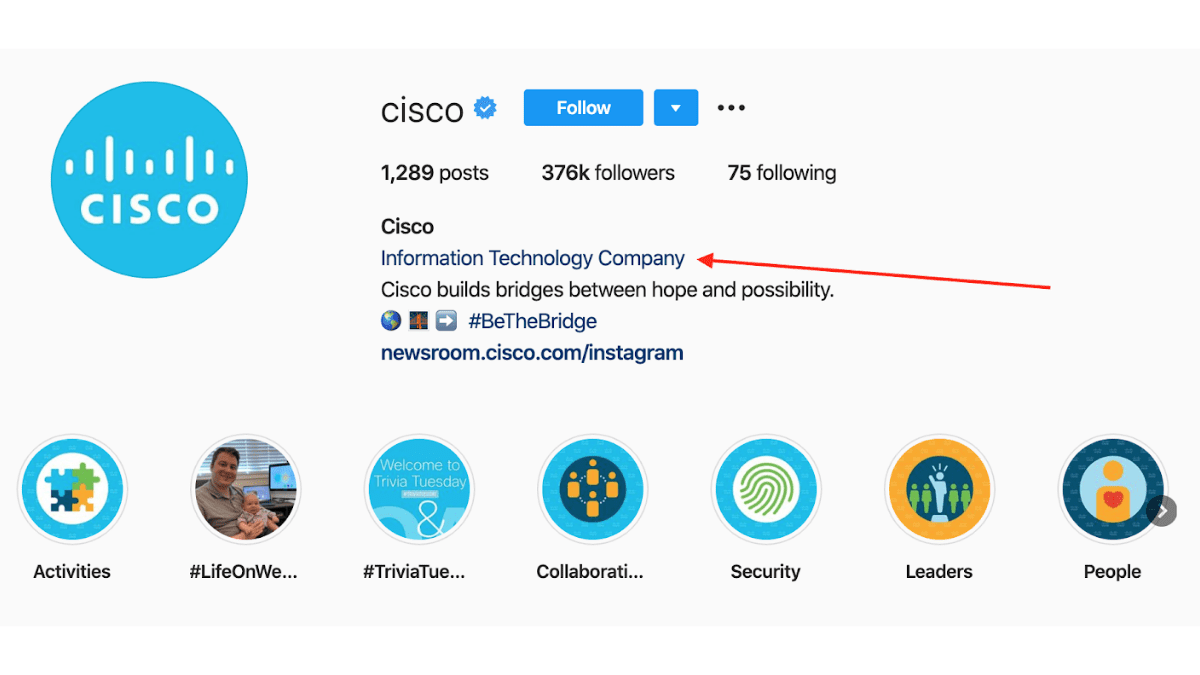 When you press it, Instagram will show you companies working in the same niche.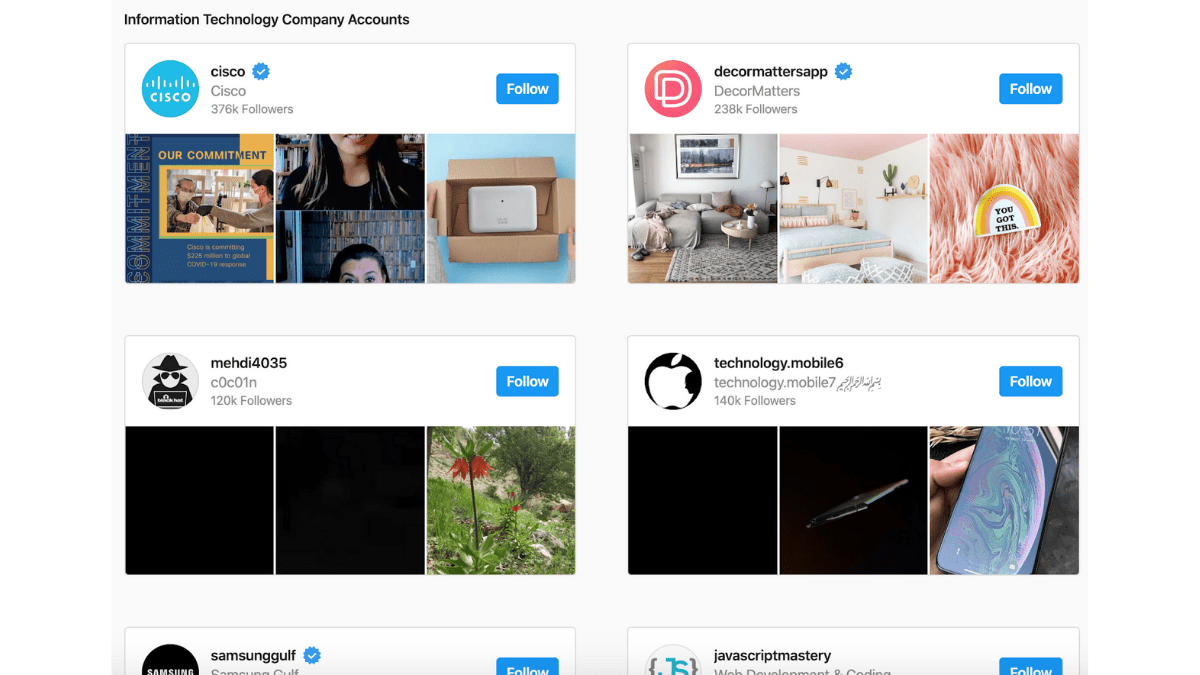 Optimise your profile's bio
Your profile's bio is the first thing people see when they visit your Instagram page. That's why it's important to write it wisely. Here are some tips for you to remember when creating your Instagram bio. 
Keep it short and sweet: don't put too much information in your bio. 

Notwithstanding the bio should be short, it should contain all the relevant points about your company, such as key services you provide, your name, etc. 

Include your contact information. 

Include your link in bio. This will lead traffic to your website. 

Don't put too many emojis, signs, and irrelevant elements in your bio. In the B2B sector, this will look distracting and unprofessional, unlike B2C brands. 

You can also optimise your bio for

Instagram SEO

, adding relevant hashtags and keywords.
Have a look at some business-to-business Instagram accounts' bios to inspire.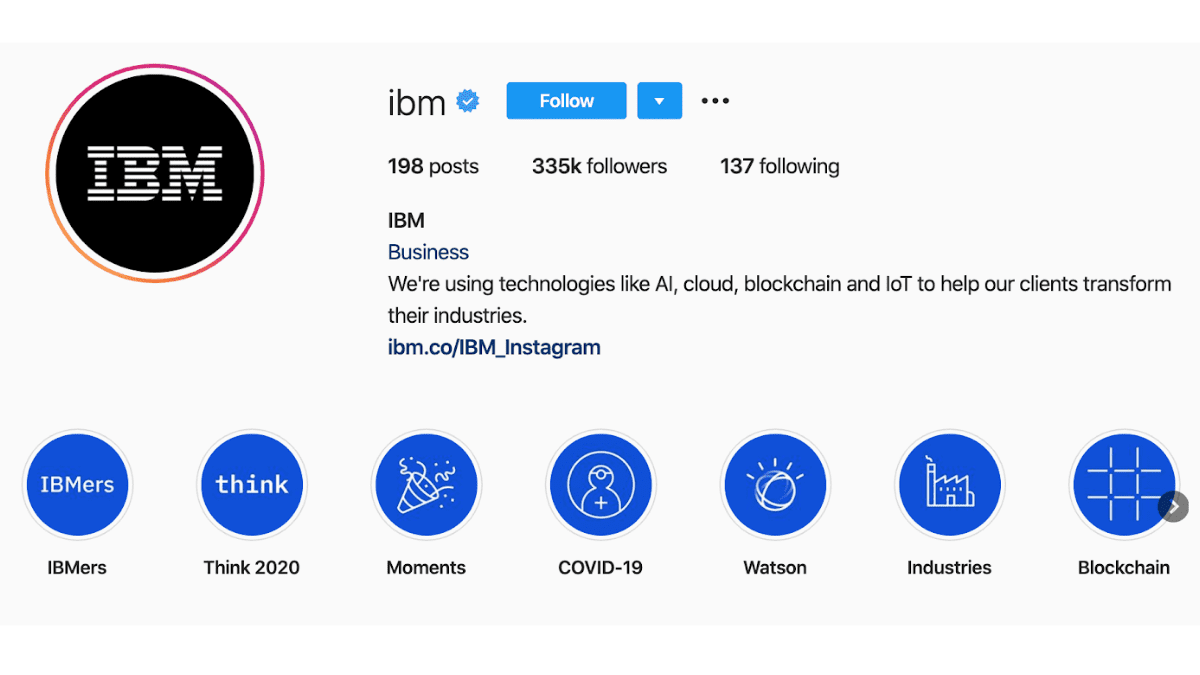 IBM's Instagram bio is an example of a laconic and yet informative brand description. It contains a website link and tells what the company may be useful for.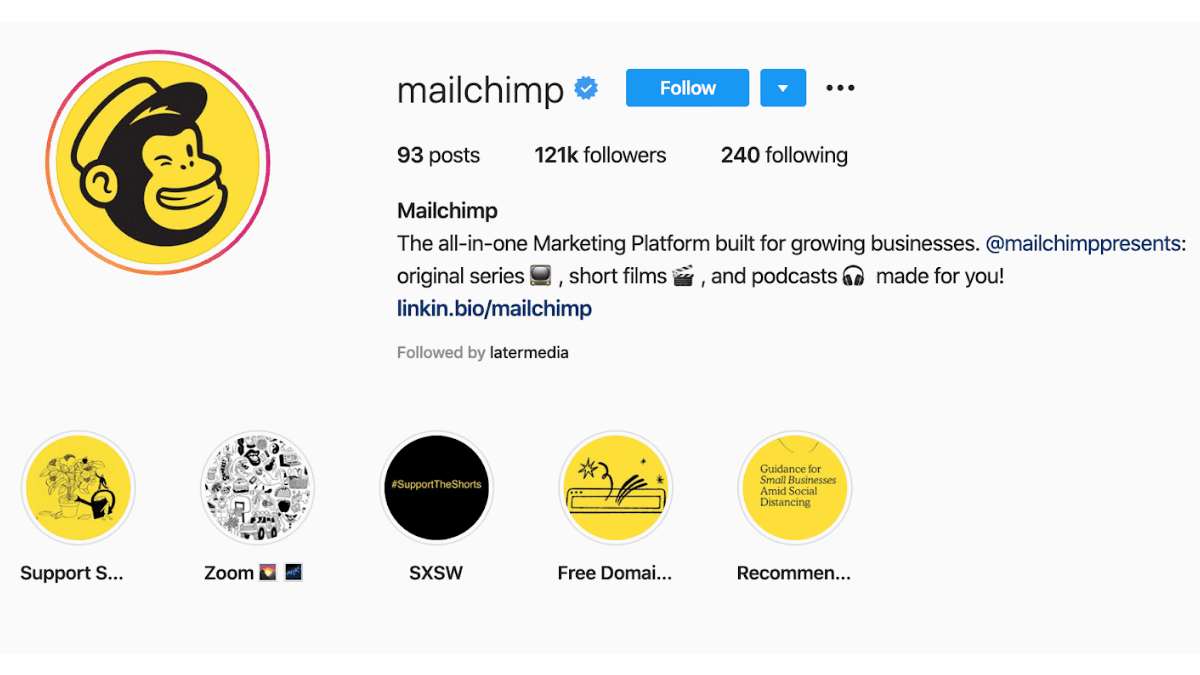 Mailchimp's bio is also brief and clear about what the company does.
Publish user-generated content
It goes without saying that content is king. Especially on B2B Instagram pages. Your Instagram content needs to perform these tasks: 
Draw the attention of your potential customers and make them follow you, not leave after visiting your profile. 

Inform about your company's services and products.

Build a community and form a positive image and credibility of your company. 
Clearly, that similar posts won't do the job; the content should be diverse – photos, videos, infographics, stories, and IGTV. Only you know which type of content your target audience is interested in – case studies, stats, or even memes. 
The special place in B2B Instagram marketing is taken by UGC, user-generated content. UGC is basically a free marketing instrument that can increase your credibility and show other customers that you're worth spending money on.  
To find UGC, you need to listen to what people tell about you on Instagram – if they tag you or use your brand hashtags under their publications. Then you can repost their content after you ask permission, of course.
Regarding the content, there's no one-fits-all approach. You or your content manager needs to test various content types to find those which are appealing the most.
Leverage influencer marketing
Along with appealing content and perfect bio, you need to know which marketing tools to use to grow your Instagram page and thus, sales. Influencer marketing is one of them. Influencers, whether it'd be macro-, nano- or micro-influencers, are the driving force of Instagram. If you want to collaborate with influencers to increase your brand awareness, grow Instagram and boost sales, you want to choose opinion leaders right for your brand.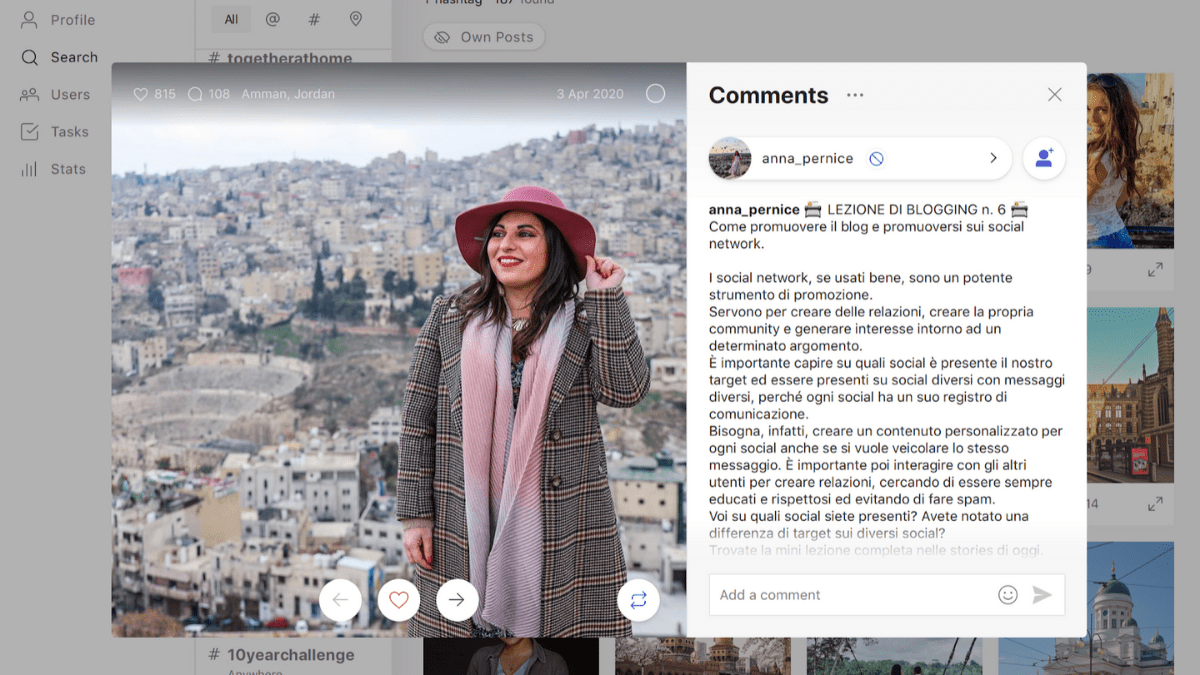 Basically, this is the topic of a separate article but simply put, you can find influencers you need on Google (yes, that straightforward), influencers marketplaces like Brands Collab Manager or Combin Growth by hashtags, location and keywords.
Last but not least is using targeted advertising. Targeted ads are the most actionable way to reach potential customers in feed posts, stories, Explore tab and even IGTV. We in Combin have even prepared a webinar for newbies on how to leverage Instagram advertising. 
https://www.youtube.com/watch?v=uRH3HjpmYUU
When the targeting campaign is set up properly, the results won't be far behind.
Promotion of Instagram B2B pages is a daunting and challenging task. And naturally, it's impossible to cover the whole Instagram marketing strategy specifically for every business in one article. Yet, the task is possible and productive if everything is done properly. There is no one universal approach for every niche and Instagram account, so you need to test as many tools and recommendations as you can. And don't be afraid to make mistakes! Only after making some, you will realise what works for your account and audience and what doesn't. 
Connect and do business with them on Enterprise League
More must-read stories from Enterprise League:
Learn how your business can survive a recession with

this business guide

. You should start applying it now.
Create your company page. Discover opportunities. Seize businesses deals.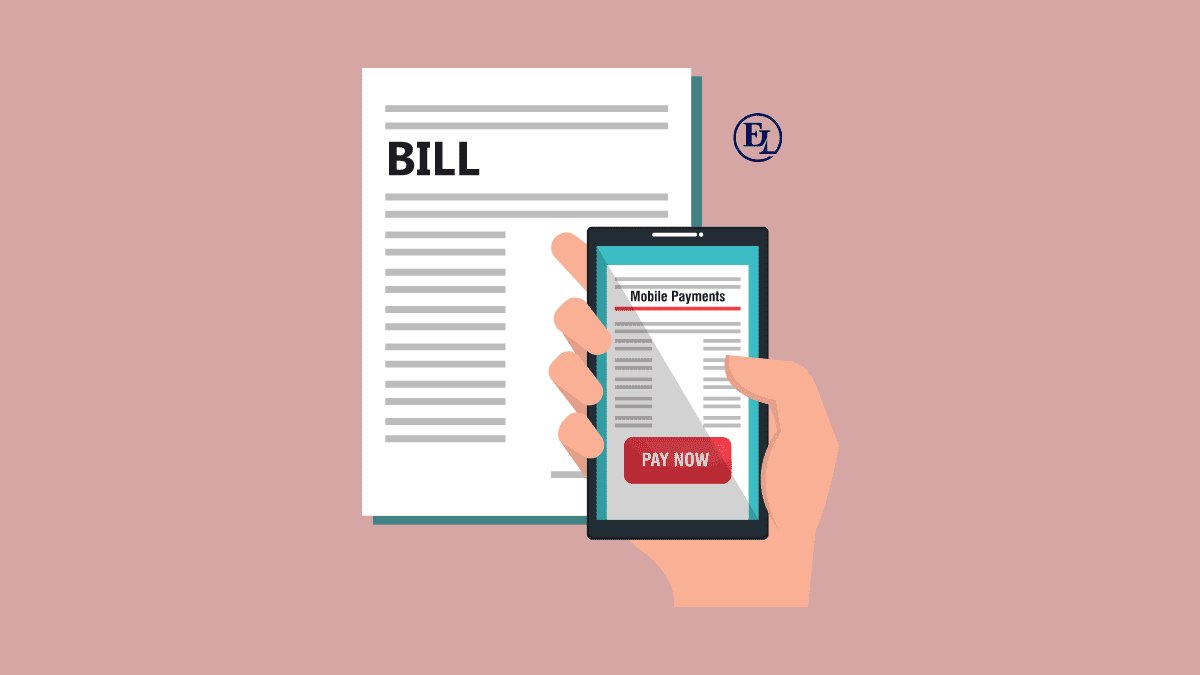 Looking for safe, budget-friendly and practical B2B payment solutions? Check this list out and see what's best for your business.
read more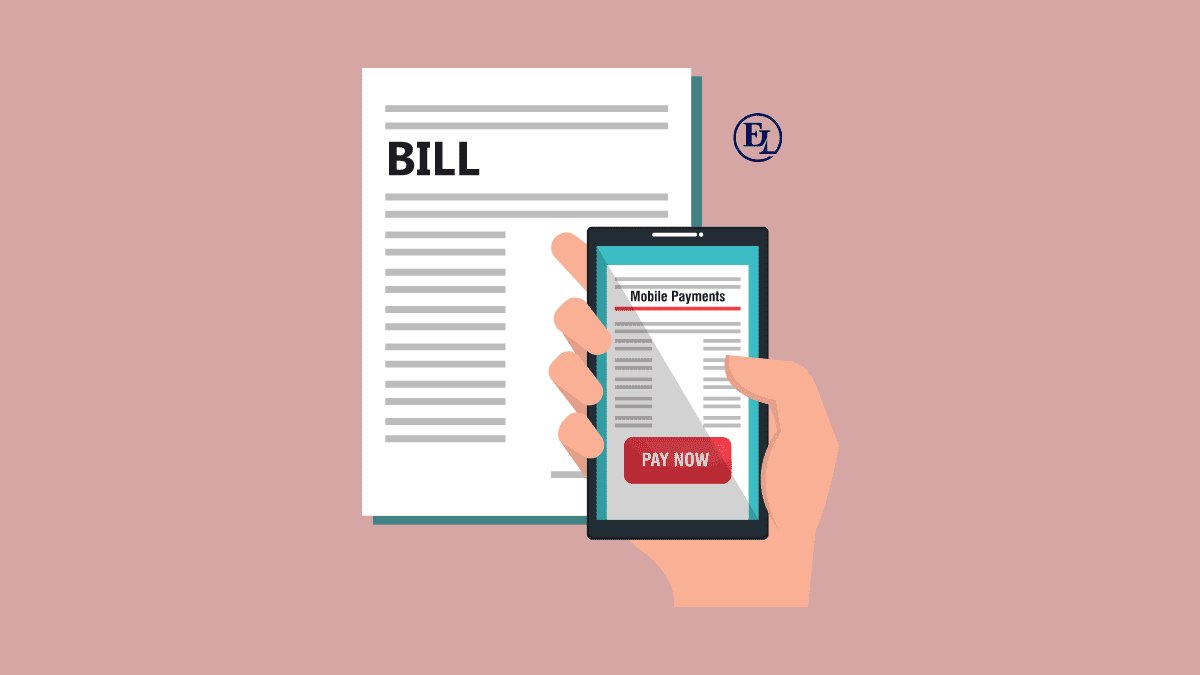 Looking for safe, budget-friendly and practical B2B payment solutions? Check this list out and see what's best for your business.
read more
If you ever ask an entrepreneurs "Is your business owned by a business entity" they will answer: "Yes". Why is that? Learn why you should have a business entity too.
read more