It's not a secret that real estate is one of the most profitable business niches, but it's hard to get to the top due to the high number of realtors on the market and stiff competition between them. If you want to conquer this field, you will need to attract more customers and close more successful deals because the broader is the list the more chances there are to find the perfect fit for the client. To do so, you will need to get more people to interact with your agency, website, or company you are working for. 
In marketing, this process is called "lead generation". This is probably the best way to scale the business because the more leads you have, the more chances there are to convert them into successful sales.
So here we go with the main ways you can use to attract more leads for your real estate business: 
The simplest yet no less effective way to grow the database of your potential customers is to acquire access to the listings compiled by reputable lead generation companies like the one listed at ais-cpa.com to have more time to focus on converting these leads into clients rather than investing time into the search. Moreover, by using the compiled database of contacts, you can know for sure that these contacts are relevant and are interested in real estate services.  Note though, that the same contacts are shared with your competitors, so you'll need to be inventive to get the attention of your prospects and suggest them unique offerings that will be more attractive than those from other agents.
Create a profile dedicated to your business on Instagram, and a Facebook page or share news in your personal feed to spread the word about your services so that your network can see it. This way you also let your social media friends and followers know that you are dealing with real estate and encourage them to use your services. It's a great tactic because people tend to work with a person they can trust, that is why usually the first clients are coming from your closest connections. 
When it comes to the question of which social media is the best for the real estate business, there is no correct answer, as it all depends on the audience engagement. Some people give preference to Youtube while others want to see short posts while scrolling Facebook feed. So you will need to experiment with several social media to find what works best for you. Joining real estate communities is also a great idea to monitor the market demand and understand the clients' needs. Besides that, it's a great way to build partnerships.
Partnerships with niche businesses
Speaking of partnerships with fellow real estate agents that can recommend clients to one another when it comes to some specific types of properties, it's one more way to attract leads to your business. 
However, you can also get benefit from partnerships in niche businesses like insurance brokers, cleaning agencies, catering, and other local businesses that will help to grow your network. This will help you to enhance your unique service proposition for your users where they will be able to save their time, as there will be no need in searching for separate specialists on their own. You can even consider bundling services or referral discounts creating higher value for your potential clients.
Launching your website is one of the key steps of building a personal brand and produce quality content for your target audience. This can be sharing useful guides on how to choose or sell the property, most common mistakes, and providing valuable life hacks when it comes to dealing with real estate. Plus, the wisely done SEO will attract more visitors to your website that can become your clients. 
Since the real estate market seem to be oversaturated, it's better to focus on local SEO and its techniques like including keywords that contain location, register a GoogleMyBusiness account, and launch your presence in local real estate listings as most likely you will be interesting to find clients in your area. 
Having your website opens new opportunities when it comes to user engagement. You can consider interesting quizzes to choose the type of property, perform some giveaways, and develop your social media by content repurposing or cross-posting the most interesting materials.  It also boosts lead generation when you use encouraging surveys, discounts, and offering to subscribe to the newsletter on your website helping you to gain more contacts to work with.
CRM is a lifesaver for busy realtors because this way you can rest assured that nothing skips your attention. If you have a lot of things to attend to, it's easy to miss a follow-up or a promised update. With the software available on the market, you can automate these tasks, aggregate all the data about your leads and existing clients in one place including their contacts, interests, personal data like birthdays, and communication history. Modern solutions will remind you to make a call, send greetings, and even analyze the behavior of your leads to give you a hint when the probability of closing the deal is reaching its peak. 
With technology development and AI integration, CRM systems can completely transform the traditional operation management in real estate. Using an automatic user segmentation you can divide users into specific groups based on their initial request, age, interests, and GEO location. In its turn, it will allow you to use a more personalized approach when crafting communication, developing promos, and other marketing activities.
Developing a lead generation strategy may seem to be complicated at first, but the tips above will help you to optimize this process and customize the workflows according to the needs of your business. They work well when used alone, but can be more effective when you combine them and attract new leads using several channels. This way your business receives more growth potential. 
More must-read stories from Enterprise League:
Create your company page. Discover companies to work with. Get business deals.
Managing remote teams can be a daunting task especially if you've worked in an office until recently. However, with these tips and practices, it will become routine soon.
read more
Managing remote teams can be a daunting task especially if you've worked in an office until recently. However, with these tips and practices, it will become routine soon.
read more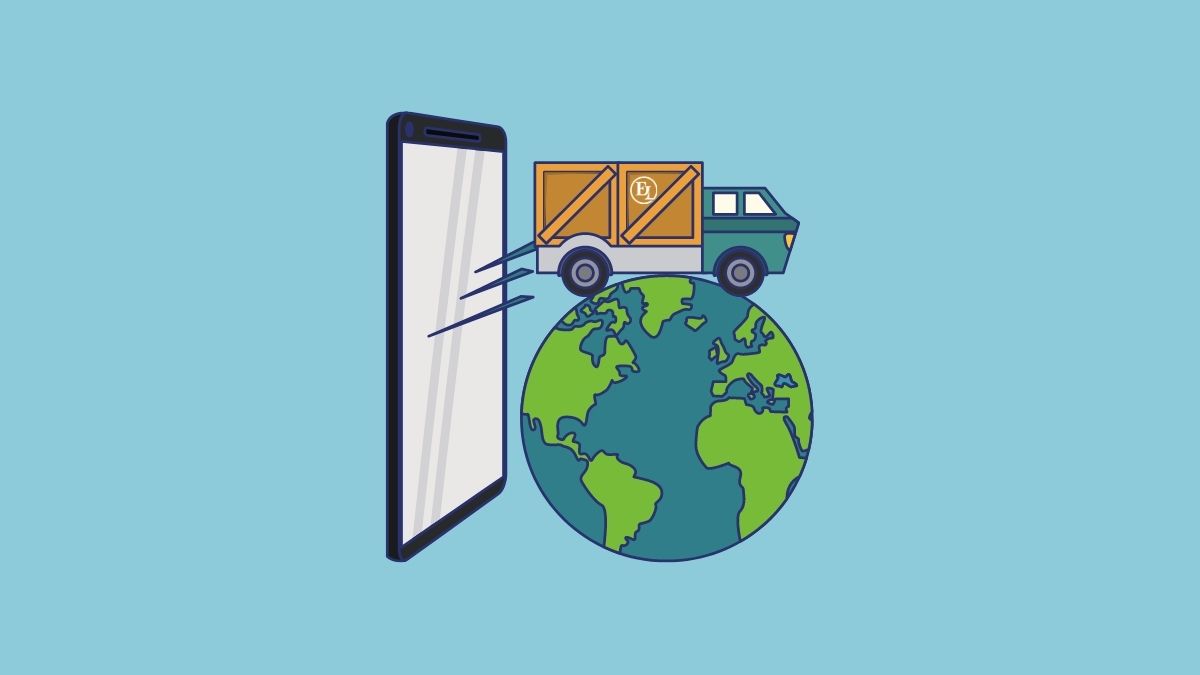 Technology is the answer to logistics problems and solutions. Optimising the logistics workflow with custom software will help your company grow steady.
read more