How My Business Survived the Recession in 2008 and Thrived Afterwards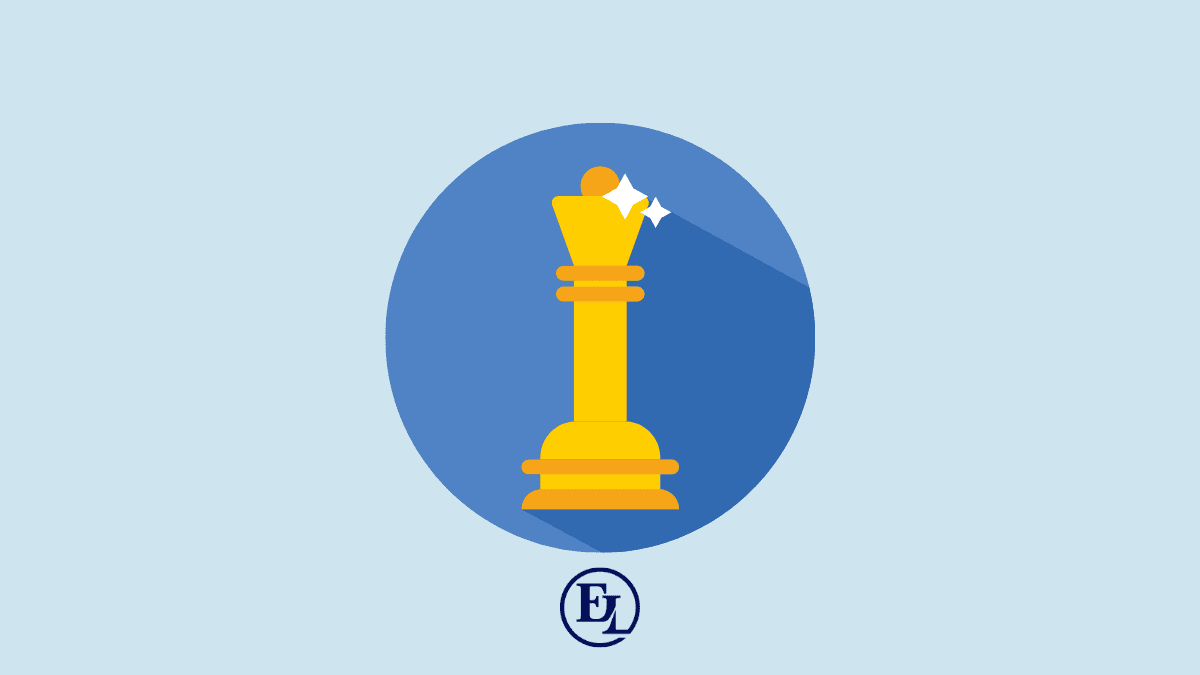 Wise men say that history is our best teacher. So when our society is faced with a crisis of some sort, it's imperative to look back in time and learn from similar situations in the past. 
So here we are, faced upon a new economic recession due to the Covid-19 pandemic, looking back at 2008. It was only a decade ago and our memories are still fresh and vivid of one of the worst economic recessions ever.
Many businesses went into oblivion, but many also survived. One of them was lead by Ali Miles-Jenkins, a prominent business development expert, who agreed to share her lessons with us and help other business owners manoeuvre out of this storm.
Enjoy this insightful interview and take notes!
How did you survive the 2008 recession?
Having set up my management and training consultancy in 1990 during a recession, I knew that mindset, determination, consistency and persistence were key. So in the 2008 recession I was acutely aware that failure in any of those 4 areas would probably mean I'd lose my business. 
So I kept those 4 areas at the forefront of my mind. I truly believe that failure to have focused on these on a daily basis would have meant I'd have lost the business I'd built with a dogged determination over the previous 19 years. 
Instead of failing, I emerged from that recession with a business that had much stronger foundations, development strategy, relationships and marketing than the one that I entered the recession with!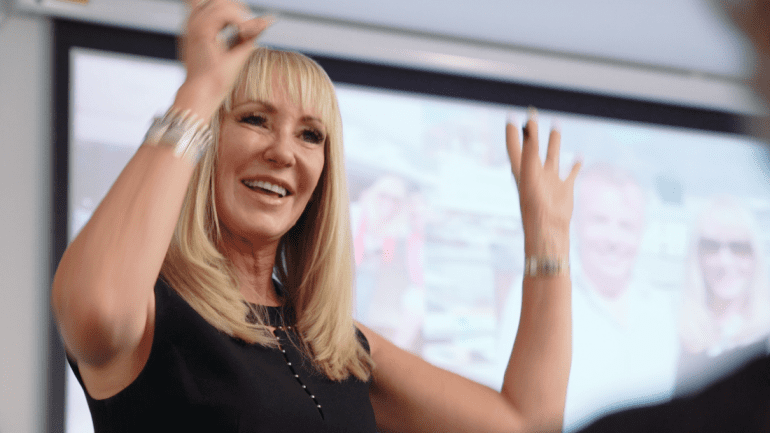 Ali Miles-Jenkins, Founder of The BoomBoss®
Did you have a plan/strategy and what did that include?
I didn't have a strategy as such initially because everything changed almost overnight. One week during the height of that crisis I lost 70% of my clients. I had a lot of Financial Services Clients, Insurance and Reinsurance Companies, Local Government and the NHS as they literally put training, development and consultancy services at the bottom of their priorities. So all my bookings for the rest of the year and beyond were wiped out.  
At that time I had also been battling a tricky divorce, had 3 kids at private school and a large household to run as well as getting remarried at Christmas. It was a hugely stressful time. 
I knew that I had to avoid making an emotional, knee-jerk reaction. I decided to focus on one thing at a time. I knew that the one thing I needed to do initially, more than anything else, was to continue to look after my clients, both those I'd retained, and those that I'd lost. Even the ones I had retained were cutting costs, but I treated them as my priority. I redesigned what I delivered and how I delivered it. Nowadays I would refer to it as pivoting. I re-engineered my programmes to focus on key areas of need that could deliver results to my clients in the shortest possible time. That meant I faced a steep learning curve that I had to climb very quickly. 
I also worked out some innovative solutions to help my clients who at that time were not going to pay for my services. I realised that if I could help them in a different way, without doing it for free which my instinct told me would not be a good idea in the long run, then I would have super loyal clients in the long term. That turned out to be a hugely successful strategy.
What measures did you take to survive the crisis?
Following the strategy I've just described, I was able to continue to turn a profit by being prepared to think creatively and redefine and re-invent my products and services to get the best results in the quickest possible time. For example, I ran what I called 'brown bag lunches' which were intensive two-hour training sessions, but added the twist that I'd arrive with all their lunches 'American brown-bag style', which I included in my fees.  
So the training was shorter, people were away from their desks for less time, but they got high impact, relevant development in a fun way. The clients paid less, but the crucial thing was that I didn't reduce my hourly rate. It was just that my overall fee was less but it was for a shorter period. I then did the same with 'brown bag teas' which I would deliver for other clients in the afternoon. That way I protected my hourly fee, and my income though less overall, was not badly affected. These clients remained great fans for many years to come.
For the clients who had completely cut budgets, I wrote a book for them on how they could continue to develop their people, without needing people like me! It was a calculated strategy because it helped them so much and when times improved I was still in the forefront of their minds. I gave away 100s of these books. I heard subsequently that many clients had kept them on their desks and then contacted me once everything was back on track. A true win/win solution.
Any cutbacks, steps, dos and don'ts that were crucial for survival?
The most important step I learned during that recession – and in fact, it went on to change my entire business life – was that we always need to invest in ourselves.  That should never, ever stop.  
Ironically, even though I was running a management and training consultancy and was teaching MBA level marketing at that time as well, I had not been investing in my own development! Because the business had grown for 19 years, it never occurred to me that I too needed to develop and grow and to continually learn about the ever-evolving marketing strategies.  
During times of crisis, learning and developing and getting your hands-on advice from people ahead of you is absolutely paramount.  Learning about yourself, your business and marketing, and where you need to improve really is make or break. As I'll explain in the next section, as a result of this 'epiphany' about learning how to grow a business that I had at that time, my business dramatically changed, and my life did too.
Also, all small businesses spend money on non-essentials when times are booming. They also don't tend to have the time or resources to really keep an eye on expenses for things they don't really need or are not using. I recognise that, prior to that time, I hadn't been monitoring the finances as well as I should. When we are getting in a great regular income, it's exciting and we tend to focus our attention there. We can become blasé because we don't feel the need to keep such a close eye on what's going out of our account. So, in actual fact, hard times can help us improve our systems and level of detail on areas that, as entrepreneurs, we may not find so thrilling!
Did you learn some important business lessons during those times, and what were they?
Absolutely.  
I decided at that time the most important thing to invest in was myself. I knew once I had the additional skills, knowledge and know-how to ride out the recession I'd be stronger and continue to grow.
So I took a huge gamble and invested what money I had left into my own self-development.  I learned from some of the best in the world who were ahead of me. I focussed my attention on marketing and digital. 
The 2008 recession and what I learned and applied to survive it went on to change my life.  I learned about thinking laterally and creatively. I learned that you can't do everything on your own, particularly in difficult times. I discovered the power of niche, expert positioning and your personal brand. I embraced digital marketing when not many were and became of the UK's first qualified digital coaches.
As a result, by 2010 I had broken my generalist consultancy up into 5 niches/microniches. I repositioned myself as the go-to expert in those fields. Each niche I ran as a micro business with its own website. I became more sought-after, raised my fees considerably, became a speaker and author and won international contracts. This and more was all due to the learning and experiences during that 2008 recession and onwards.
I went on to become a business start-up marketing specialist myself and taught 1000s of others how to do the same. It changed my business. And my life.
How has your business evolved since then?
My determination to implement that learning and to be bold and brave to continually iterate.  
Nothing stays the same in life and that is true too in business. And, so it should be.
In 2016 I had a couple of life-changing epiphany moments stemming from corporate clients who decided they wanted to be 'more like me' and 'do what I do'.
I completely pivoted and launched a new business for women over 50 who want to become their own CEO with their very own businesses. Since then I've been showing 6000+ women how to set up and grow successful expert based businesses, using their skills, expertise, experience and knowledge to make a difference in the world. Examples include Consultants, Experts, Specialists, Coaches, Trainers, and Therapists.  
At the time of writing, we are all coping with the pandemic. All the experiences and the things I did to ensure my business survived and thrived during the last recession and afterwards have now become even more important. 
After all, we love hearing about people overcoming the challenges that come from adversity, and strengthening ourselves as a result. Now more than ever that's at the heart of an entrepreneur's journey.
More must-read stories from Enterprise League:
Learn how your business can survive a recession with

this business guide

. You should start applying it now.
Create your company page. Discover companies to work with. Get business deals.
Does your business have cash flow issues as of recently? Unfortunately, your business may be headed towards liquidation so it's best if you can recognize all the signs.
read more
Even the most seasoned managers can get stuck writing bids. Utilize these tips to ensure that your bid writing process is top-notch.
read more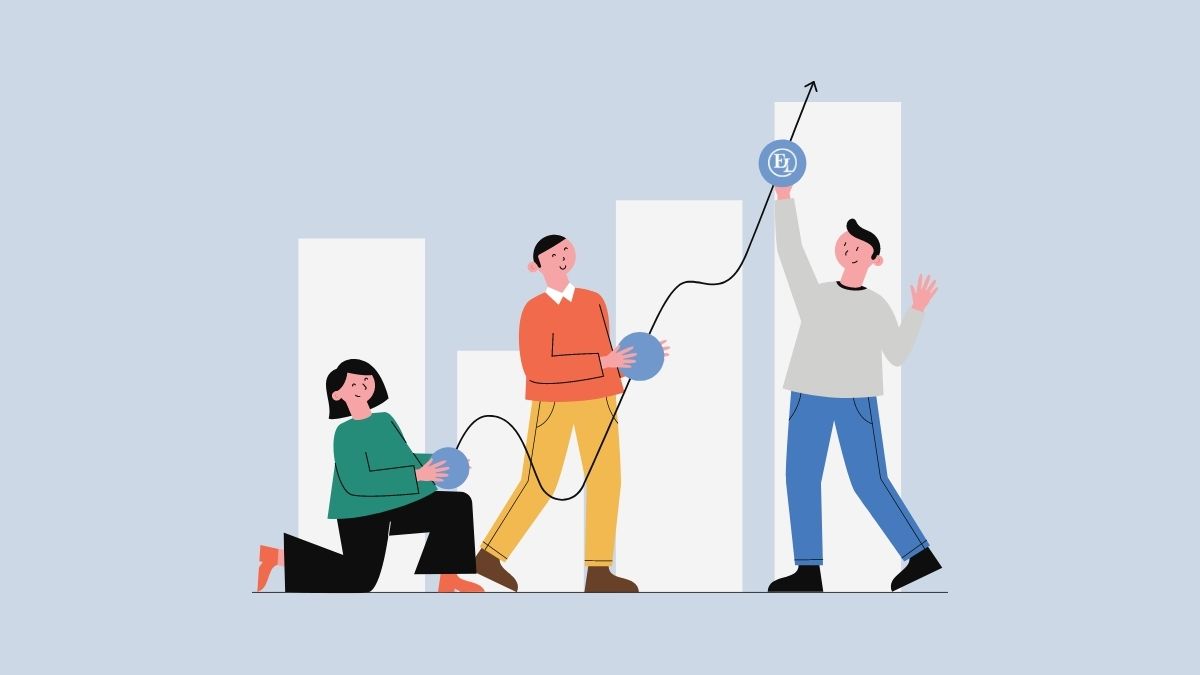 The pandemic hit hard many businesses, but let's see what sectors will thrive post-Covid. Consumer needs and behavior have been altered thus we should expect shifts.
read more