Outsourcing is probably one of the perks of being an entrepreneur in the 21st century. You're overwhelmed with work? Outsource! You lack skills in certain area? Outsource! Need a team for a one-time project? Outsource!
However, despite the glorification of outsourcing, there are tons of outsourcing failures business owners are often ashamed to speak out about. Sometimes it's due to miscommunication, other times are pure fraud examples. It's not rare that freelancers or agencies lie about their experience and competences, so the final result either never arrives or is as bad as it gets.
 1. Buying Instagram followers
 2. Buying backlinks and stuff
 3. Software development gone bad
 4. Email marketing turned into disaster
 5. Virtual Assistant from Hell
 6. Website performance , or not
 7. Get a VA if you want to lose clients
 8. Casper of network security
 9. The Philippines are for honeymoons
 10. Pay twice to get your website back
 11. Data entry or data exit
 12. How to lose a client in 3 weeks
 13. Software development is boring
 14. From viral to trivial
 15. Luke, I'm not your father
15 outsourcing failures examples to open your eyes
From ghosting to losing thousands of dollars, these outsourcing failures examples show that no business is immune to outsourcing fraud.
Buying real Instagram followers
With many "mouth-watering" offers from popular sites like Fiverr and Peoplesperhour we were under the impression that certain tedious tasks could simply be delegated at a cheap price. A couple of months ago we came across one of these offers from a freelancer offering +10,000 REAL followers on Instagram for a couple of hundred bucks. 
After a couple of days collecting hundreds of followers a day, we started to look deeper and noticed that all these followers were bots not engaging at all without content. This might seem without consequences but Instagram actually blocked our account for a couple of weeks and we are still to this day spending hours deleting these accounts from our followers list.
Alexandre Mahe, Co-founder and CEO of Sküma
Buying backlinks and stuff
I had an absolutely terrible experience when buying a marketing package of backlinks, blog posts and PR. The individual delivered the easy bits and then went radio silent. After constantly chasing for over a year, I eventually took her to small claims court and it looks like I will eventually get my money back. Such a waste of time, I would have been better off doing the work myself!
John Talbot, Managing Director at MoneyNerd
Software development gone bad
A couple of years ago, we outsourced the development of software to a contractor. The contractor committed to complete the project within three months for $100,000. After beginning the project, they realized that they had unforeseen challenges with staffing, the code quality was deficient, and the development process was chaos.
The project dragged for six months, and the software never functioned correctly. By the end of this project, the cost had increased to $150,000, and we had to hire additional developers to fix the bugs, test, and deploy.
Sam Cohen, CEO at Gold Tree Way
Email marketing turned into disaster
My worst outsourcing experience was outsourcing our email marketing to a US freelancer based in Germany.
Within 2 weeks she managed to mess our entire email marketing system up, messed up the subscriber lists, mixed confirmed subscribers with unconfirmed ones, and sent emails to the wrong recipients.
Once I asked her about what she was doing and asked her to please rectify things, she decided to quit and I never heard from her again.
She didn't charge us, either – but the mess she left took months to clean up, not to speak of the credibility we lost from the subscribers she had contacted.
Chris Kaiser, Founder & CEO of Click A Tree
Virtual Assistant from Hell
I help busy entrepreneurs to automate and outsource their time-consuming tasks without sacrificing their profit. So you can imagine I have plenty of stories, hard to choose one.
However, this particular case has stuck to my mind when the Virtual Assistant did not cover her job properly. The client still wanted to help her and continue working in the hope for better results after feedback and guidance. At the same time the client was looking for another VA as a backup. Once the previous VA had seen the new job post, she became furious and started to attack the client: the worst thing she did was posting plenty of bad reviews with different aliases in various platforms and she comes back again and again in different names to ruin the reputation of the client's business. Even the police cannot do anything in this case.
During my work I have encountered positive and negative stories. Many cases the bad experience encourages my clients to come to me and ask my help, either to cover damages or to avoid them for the future. 
Zsófia, Operational Outsourcing Manager at Myprocess
Pay for website performance boost get a downgrade for free

One particular experience that sticks in my memory was a decision to outsource some website performance work to a developer on Upwork. The week that followed was immensely stressful. The contractor, without my consent, produced a duplicate of my site and put it live with a different hosting company in an attempt to convince me to switch hosts so he could gain an affiliate kickback. He also made a significant error that resulted in downtime and worse performance problem than I had before I began.
I've always been fiercely protective of my website and hosting logins but I'm now even more so. The freelancer I outsourced too didn't manage to speed up my site, and in the end, I invested several days in learning to do it myself."
Ben Taylor, Founder of Home Working Club
Get a VA if you want to lose clients
Last year I was working with a partner in the UK on a few projects. He was great at finding VAs and support staff. He ended up finding a great web guy that knew the theme I worked with and could jump in to help with ongoing changes or updates. About a week later he told me that the new VA abandoned his work and stopped responding. But the Bangladeshi VA was doing great on my end so I ignored the warning.
After he helped with a few websites, I got an upsetting letter from one of my clients that said he's getting security issues in his email and wanted to know why they weren't going to me since I was getting a monthly fee to handle them. I checked the settings and they were set to go to me. I looked at his forwarded email and saw it was for another website.
This VA cloned my client's site, all my plugin licenses and was using my work to pass off as his own. I contacted him immediately and he tried to deny it. Then he promised he took all my info out. Two weeks later the same client forwarded another email from WordFence and it was yet another site's name on there. He was still doing it but was too ignorant of where to change the info that it kept coming to my client. Suffice it to say I lost that client and the future web work as he was building more sites on an ongoing basis. I would say this guy cost me at least $20k in business that year.
Kolleen Shallcross, Owner of Shallcross Marketing & Design
Casper of network security
We actually recently had an issue outsourcing our network security. We were trying to contract someone to bolster our network, close any backdoors, and make sure customer data would be secure.
We hired a company instead of an individual, figuring that would be the better bet. Everything was fine at first. We were given reports of what was going on every day, and updates on the status of the project. But it changed hands a few times, and at one point we were given the run-around about why. It seems the original person wasn't following the right security protocols and disrupted a lot of things in our network due to negligence and wanting to finish the job quickly. They assured us they would make good on it, then the company became totally unresponsive.
Dan Bailey, President of WikiLawn
The Philippines are only good for honeymoons
Long ago, I came up with the idea to outsource some of our content creation to the Philippines. The Philippines offers cheaper labour and many outsourced workers from the area speak pretty good English. Unfortunately, the freelance writer that we hired from the Philippines did not do a good job. They left articles short of the word count we asked for and they were grammatically incorrect. Unfortunately because of this freelancer, we ended up spending $1,000 on labour costs that didn't result in ranking. We've grown exponentially and now have an internal team of writers, but in trying to start up this company, I learned that outsourcing work sounds easier than it actually is if you really want to squeeze quality out of the experience.
Jack Choros, CMO at IronMonk Solutions
Pay twice to get your website back
I hired a Web Designer off of UpWork to redesign my website. I gave examples of what I was looking for but the designer came back with a design that looked like it was pulled from the 1990's! After further investigation, the functionality of my website was no longer working which caused me to lose revenue! I paid the web designer to restore my site back to the previous design and leave! It cost me thousands of dollars and many nights of sleep.
Luke McCann, Owner of CollectionAgencyMatch
My worst outsourcing experience was with a freelancer I had hired from a popular outsourcing website to do some ongoing data entry. Their initial performance was great. They were punctual, communicative, and delivered exactly what I had asked for.
I noticed that performance suddenly dropped one day, and after some investigation it turned out that the freelancer had outsourced their job to someone else without any training or quality control, leaving a huge mess of low quality work for me to clean up.
Nick Drewe, Founder of  WeThrift
How to lose a client in 3 weeks
A couple of years ago we outsourced a software development job to a freelancer from Pakistan. We used Upwork and chose a development company on the cheaper side. When they delivered the 1st sprint, the software was extremely buggy. We had to report over 20 bugs for a 2-week sprint development. It took one more week to fix most of them. However, as they fixed the bugs, they created new bugs. So, 3 weeks in we were already behind schedule and it started to look like a vicious cycle of fixing bugs and creating new ones. The damage was not only our frustration and extra hours spent on testing their work. It also cost us the relationship with the client.
Erkki Muuga, Founder of WebinarSoftware
Software development is boring let's watch some X-rated movies
Our worst outsourcing experience was at the very beginning of our operating as Applover. One of the developers we outsourced for the client's project wasn't as productive as he should be. We always track time on Hubstaff, the tool that follows users' moves and sees all of the websites they visit. It occurred that he watched X-rated movies while coding for our client. When we sent the report to the client we could see that he X-rated movies for about 15% of the tracked time for the client. Luckily, our client had a great sense of humour and forgave us this (of course, we didn't charge him for the time our developer wasn't working).
Jan Kamiński – Co-Founder & Head of Sales at Applover
From viral to trivial in one campaign
We hired a marketing firm that had successfully run a viral marketing campaign for another retailer in a different niche on the basis of their prior success and our assumption (and their claims) that they could emulate it for us.
Marketing is not fully formulaic, and nobody can promise success; they should be able to demonstrate what will happen, why, and to what extent, in terms of benchmarking and determining goals and measuring success. But this is very different to making promises that no one can definitely keep.
Ultimately we paid a premium for a campaign that was poorly targeted, and that even had it achieved viral fame, would not have appealed to our actual buyer demographics to increase sales.
John Moss, CEO at English Blinds
Luke, I'm not your father
Long story short, I paid for the code which was then delivered to me, however, the story took a dark turn when I read the accompanying paperwork. As you may, by now, have guessed, it turned out that I was not the copyright owner of the code – which meant that I did not own it.
Without a written agreement which expressly states ownership, the author of the code is usually considered the legal owner. In my case, this meant that, technically, I could be stopped from using the code on the whim of the author. It would also create some complex problems if the service provider went out of business.
All of this was so iffy that I ended up having to have the code re-done by somebody else and, this time, there was a happy ending as, learning from my mistake, I made sure that an agreement was in place which gave me ownership of the code – not ifs, no buts.
Jack Zmudzinski, Senior Associate at Future Processing
Avoid becoming another outsourcing failure and keep your eyes open. Always do an extensive research before outsourcing your work to someone. Oftentimes the cheaper option costs double so beware.
More must-read stories from Enterprise League:
Create your company page. Discover opportunities. Seize businesses deals.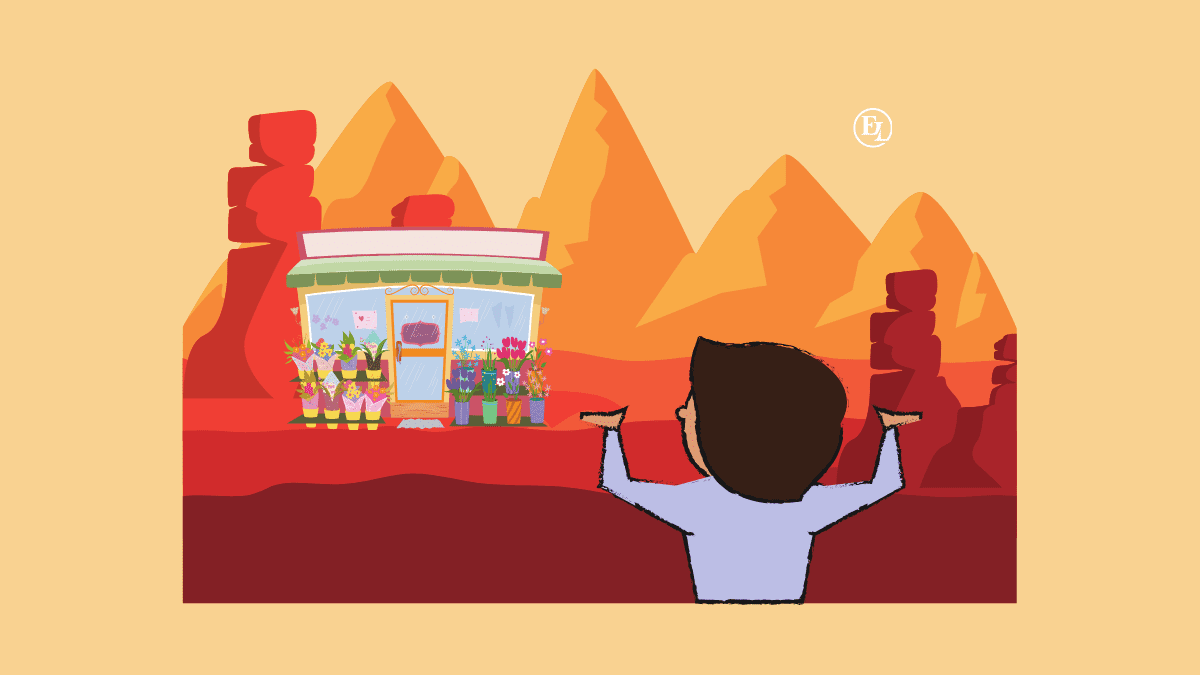 Is your business suffering the consequences of bad location decision and you need help ASAP? Follow these steps and breathe easy!
read more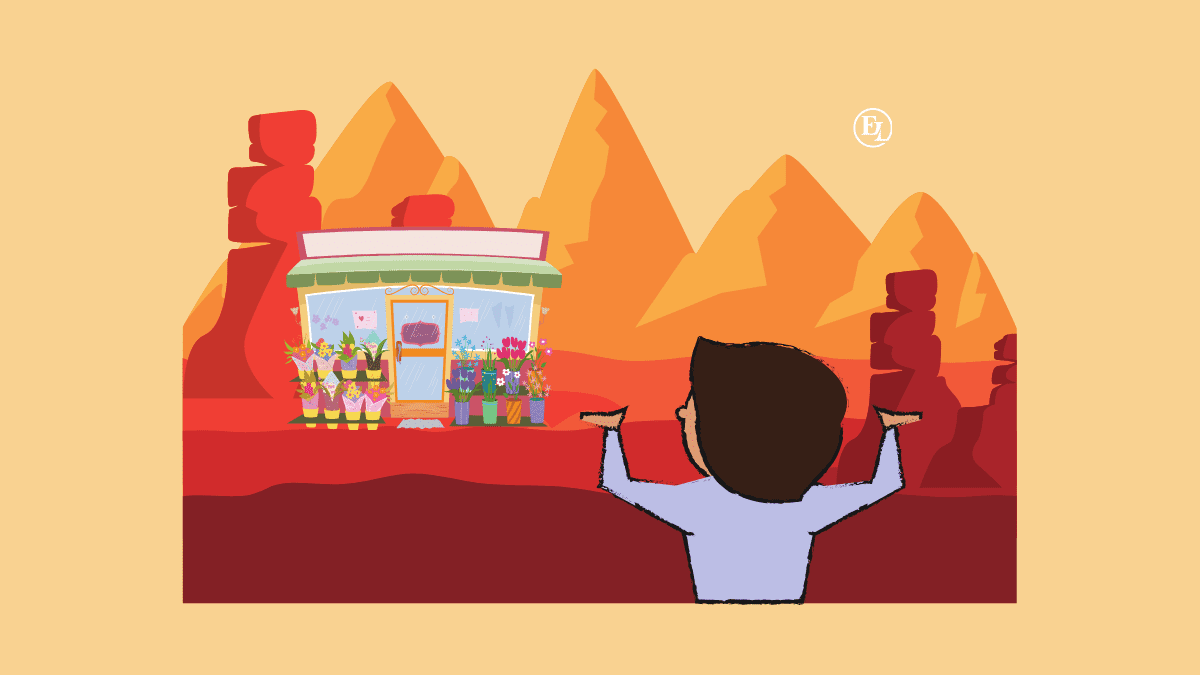 Is your business suffering the consequences of bad location decision and you need help ASAP? Follow these steps and breathe easy!
read more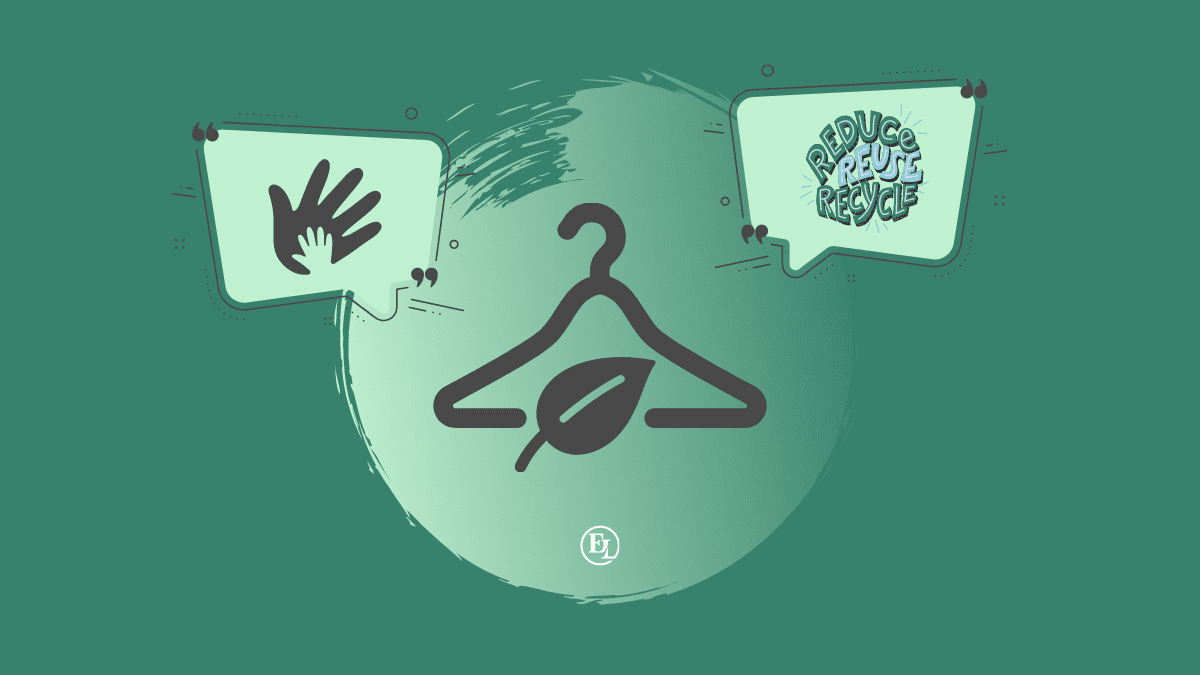 Here's a carefully curated and thoroughly inspected list of the 30 best sustainable fashion brands in the world. Shopping sustainable clothes is cool!
read more