As new technologies emerge and shopping habits change as a result of social-economic events impacting the market, the retail trends change as well. Once hot retail trends, it doesn't necessarily mean they will hit the top list the following year again. 
The 2021 retail industry trends will be majorly influenced by the worldwide pandemic and economic crisis in 2020. Although we can take a look back at how businesses survived the 2008 recession, it won't give us a direction as for what to expect from the retail trends in 2021. This is due to the fact that during the period of 12 years retailers progressively adopted new technologies and started moving online
10 retail trends to keep an eye on in 2021
So what kind of trends in retail can we expect in 2021? For sure e-commerce will stay on the rise and brick-and-mortar retailers will continue to struggle, mainly if they don't transition into click-and-mortar.
With vaccines expected to arrive no earlier than spring, restrictions, even partially, will continue to be in effect at least until the 3rd quarter. In other words, let's not get our hopes up and think we'll get "back to normal" any time soon. In fact, it's unlikely that the market and consumer behaviour will ever return to the state it was before the COVID-19 broke loose from China. 
Thus it's important to follow and understand the upcoming retail industry trends.
Private shopping appointments
Megan Abrahamsen, owner of Blue Star Bazaar, a fashion boutique, says that combining concerns regarding COVID and shopping in a safe, germ-free environment with fatigue over being home-alone and shopping online. She believes the trend for private shopping appointments and reservations will grow – both in person and virtually.
Undoubtedly, private shopping will be one of the biggest brick and mortar retail trends, especially in fashion. Moreover, it works wonders for cementing loyalty with returning customers by giving them a hyper-personal experience.
Thanks to retail-tech platforms like Leap, B2C brands have a physical presence in the world. Jared Golden, Leap CEO, says that Chicago is experiencing a retail revolution, thanks to their platform.
In his words, this brick and mortar retail trend in the US emerged because Leap is doing physical retail differently. The Leap platform drives all aspects of retail for brands – from real estate selection to store design to staffing and the ongoing technology-driven operations. In fact, Leap leverages proprietary location scoring tools so that brands know that they're opening in markets/locations that set them up for success. They negotiate directly with landlords, put up the upfront costs for brands, design the store, and hire the staff for B2C brands.
With platforms like this, the future of brick and mortar is not so gloomy. Retailers will be unburdened of the heavier load. In fact, this is sort of a brick and mortar revolution.
Shang Saavedra, Engagement Manager at L.E.K. Consulting , dwells on a retail trend that has begun quietly in grocery and mass stores in 2020, and is likely to accelerate in 2021: Dark stores. 
These are stores that are built just for packing and fulfilling online orders, and are not open to the shopping public. This trend has already begun in 2020, with the majority of U.S. grocers including Stop & Shop, Meijer, Target, and Amazon using micro-fulfilment centres either in existing stores or in a warehouse to automatically pick online orders to meet tight same-day pick-up deadlines. 
For example, Whole Foods have converted some of their lower-performing stores to do this as the COVID-19 pandemic continued to restrict in-store traffic. 
In 2021, you're likely to see a lot more dark stores/in-store automated fulfilment in 2021, and beyond grocery as well. Microfullment has applications within clothing, home improvement, and drug stores.
Self-service kiosks made their debut a couple of years ago, mainly at the large supermarkets. However, with the social distancing and no-touch rules in effect, self-service kiosks' popularity has been on the rise this past year. The main reason was, of course, that these interactive self-service kiosks are contactless, hence the chances to be infected with COVID-19 are smaller compared to being in direct contact with sales assistants.
But besides being in compliance with WHO's recommendations, self-service kiosks have other perks as well: 
Providing a

better customer experience

Saving time on transactions thus increase profitability

Letting staff focus on more important matters etc.
Nano-influencers + video marketing
Gone is the time of influencers with hundreds of thousands or millions of followers. Nano-influencers are one of the most important retail industry trends in 2021.
The advertisements that were once delivered through highly staged photographs, will be replaced with short, authentic videos. TikTok, the most talked-about social media for 2020, took over the world with their short clips, and it didn't take long for platforms like Instagram to follow their step and roll out similar features.
The pandemic taught us to value our hard-earned money and look for credibility in brands. And since we can't try and test products online, we turned to influencers that look and spend like us and we value their testimonials. Which is not the case with high-profile influencers who leave an impression of eating caviar for breakfast – they don't resonate with the ordinary consumer.
Possibly the hottest trend in retail for 2021, the curbside pickup model has already proved its advantages when the lockdowns were enforced. Picking up goods that you ordered online or through the phone, without even getting out of the car is a win-win situation. 
Oftentimes curbside pickup can be done the same day as the order, and not even Amazon Prime's next-day delivery can beat this. Speaking of which, this past year Amazon really struggled to keep up with their next day deliveries, especially in areas far from big urban centres.
Bonus: Lockers outside of retail locations, that can be opened via a QR code, will likely be an as big retail trend as the traditional curbside pickup.
Click and mortar business models
We've seen what happened to brick and mortar businesses that failed to increase their presence online. Not every business can afford a highly-functional website. Nevertheless, this doesn't mean you can't leverage the power of social media, online reviews, newsletters, Google My Business and so forth. 
Two blocks from where I live there's a cute bookstore for children with a fantastic number of titles in-store. When the lockdown began I feared it might be the end of it. Somehow, it managed to survive (I guess with the help of the government economic measures) and reopened once the lockdown finished.
Then the second lockdown began, and I was thinking "This time it will be gone for good. It's just too much." But one day, I noticed a long queue in front of the bookstore – people waiting to pick up their orders. There was a huge pile of packed books in the back. As it turned out, the lady owner of the place managed to build a modest website and engage her customers with content on social media.
The morale? If she didn't adapt and transition from brick and mortar to click and mortar, her business wouldn't have survived nor, better yet, thrived.
So we would be delusional to exclude the click and mortar business model from this list of trends in retail.
At the end of June, news broke that Microsoft is closing all retail sites. Four of them will become Experience Centers. Apple did a similar thing five years ago: their stores became experience centers, not only by name but in essence as well.
As brand culture becomes more important by the day, small retailers who decide to take this approach and focus on the experience rather than the sales, will be in pace with the latest retail industry trends and reap the benefits. These experience centers leverage the latest technology to wow their customers and present them their brand without as much as mentioning buying.
As said before, customers were taken the opportunity to try and test the product in-store. So what do they do instead? They go online and read reviews and testimonials. So if liking pictures and replying on comments was your idea of online engagement until now, it's time to step up the game.
First and foremost, ask your loyal customers for reviews/testimonials. Offer them an incentive (discount or similar) to show your appreciation. Stay in touch with them via social media and newsletters. Share engaging content, listen to their needs, address their concerns… Build a community, not just a following and email subscribers list. Create meaningful bonds whether they're a prospect or a returning customer.
Last but not least on our list of trends in retail for 2021 is cryptocurrency. It's probably the most secure payment method. And just like retailers accepted digital wallets, they will be inclined to accept cryptocurrency payment too, particularly because of their smaller transaction fees. 
Moreover, if we take into account that the more payment options a customer is offered the bigger the chances to open their wallet, adding another payment method in your retail business can do only good. The younger generations are the ones buying with cryptocurrencies the most, and knowing that the Baby Boomers and Xers are no longer the biggest spenders, I hope you take this retail trend seriously.
Looking at these hot retail trends it's safe to say that in 2021 everything will evolve around contactless, digitalisation, hi-tech, omnichannel presence and focusing on the experience rather than the sales. The swiftness and agility with which you adapt to these retail industry trends will make the difference whether you thrive or not.
More must-read stories from Enterprise League:
Create your company page. Discover companies to work with. Get business deals.
Thanks to these trailblazing biotech startups where we once believed there's a limit, there's only a world of opportunity. Learn more about their work and how they're changing the world.
read more
Thanks to these trailblazing biotech startups where we once believed there's a limit, there's only a world of opportunity. Learn more about their work and how they're changing the world.
read more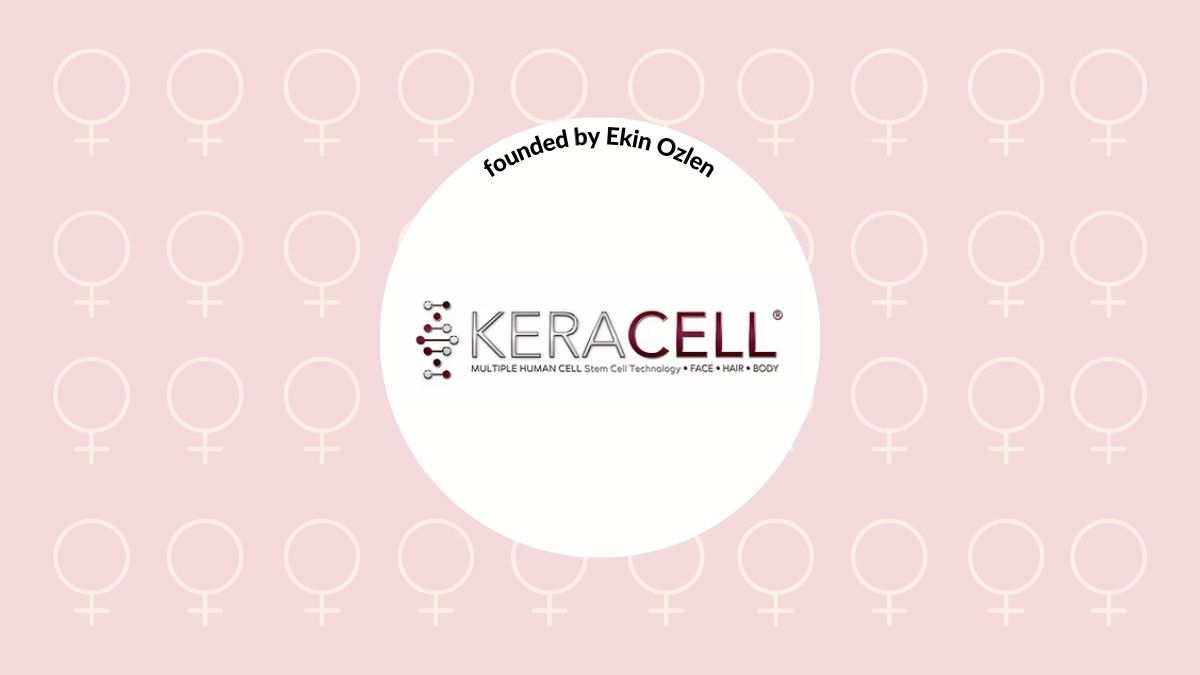 Read the story of Ekin Ozlen and how she turned a modelling career into successful entrepreneurship. The formulations of her products are revolutionising the cosmetics industry.
read more