Many business owners out there fear SEO due to the uncertainty involved in it. That's because Google is not straightforward when it is offering SEO advice to users. Then you have to contend with the algorithm updates published by Google that are feared by everyone. 
If you compare SEO with PPC you will find PPC to be a safer (and more expensive) bet. However, PPC uses a quality score that can be tricky. Despite the confusion related to SEO and it being difficult to implement, it's still not impossible. 
Here is some insights and advice regarding website optimization that could help you shake off the dislike for SEO.
Most websites are straightforward, offering separate pages for every service they are offering. If you are lucky and run across a non-optimized website, title creation and keyword research alone can provide good results. You will encounter things such as keyword spamming, spammy backlink profiles, and other such things. 
If you are thinking about the large e-commerce websites having thousands of pages, you can rest assured that things are tricky for them. However, the basics are the same for all websites. Ensure that the website is indexable and crawlable, has valuable content, then optimize it for relevant keywords and get good backlinks and there you are. 
However, it is recommended that you first get help from experts of the field who will deal with the SEO complexities. If you happen to be located in New Jersey then you can partner with an SEO company in New Jersey that will optimize your website for you.
Initially, it is to do with execution and it can take a long time especially if you are doing it alone. Even if you have good execution potential if you are planning to embark on a safe route it is probably a good idea not to dive in headfirst instead of testing the waters initially. If you are all geared for action in the first few months and are doing it well but stagnate later or give up working on the SEO you are going to appear suspicious. If you have a realistic estimate of the time required for building credibility you will have a realistic chance of succeeding.
Outsourcing SEO is a wise idea
If you are looking to move ahead with your SEO efforts you are going to need help. There is every chance that while making a beginning you do not have sufficient money to hire people. However, investing smartly can help you here. You can partner with the right firm and benefit from their monthly SEO packages that give you the best services at an affordable cost. 

Moreover, there is a great option available in the form of subcontracting and outsourcing. If you are looking to become an SEO expert then concentrate on getting regular backup especially for coding, servers, and design. All your clients will ask you about the problems related to the server, email, small content, and changes in web design. Inevitably, they will be considering the implementation of newer features such as pop-ups.

Good SEO relies on good content writers
What is tough to find for SEO, is good writers. They are a must for SEO and there are several reasons for that. Quality expectations, pricing, client expectations are among many things that get in the way of finding good writers. It might be easy to find quality content for businesses such as coffee shops but if you are working with people selling medical equipment or construction material your average writer is likely to struggle. There might be legal issues while collaborating with them as well. 
When your strategy is dependent on content and you are a content marketer, sooner or later you are going to need good writers. It is a good idea to start looking for them sooner. Ideally speaking the client needs to write the content because they have the greatest knowledge of the topic. But it is not possible all the time.
Communication is significant
Communication between you and the client is significant for effective collaboration between you two. It is important that you make clear what you can offer, similarly to the clients who are expected to communicate their requests clearly. You will have to walk your client through every step of the process. 

Ensure that your clients are aware of the fact that they cannot make any changes to the website without informing you. SEO campaigns can get affected by any small mistakes therefore, ensure that the client is aware of this fact. Also, let them know that they cannot get spammy backlinks from shady sites. It is fine that they are on the lookout for backlink opportunities, however; it doesn't mean that they can start a link building campaign without informing you.
More must-read stories from Enterprise League:
Added value

is just what you need to close deals amid crisis
Create your company page. Discover companies to work with. Get business deals.
Thanks to these trailblazing biotech startups where we once believed there's a limit, there's only a world of opportunity. Learn more about their work and how they're changing the world.
read more
Thanks to these trailblazing biotech startups where we once believed there's a limit, there's only a world of opportunity. Learn more about their work and how they're changing the world.
read more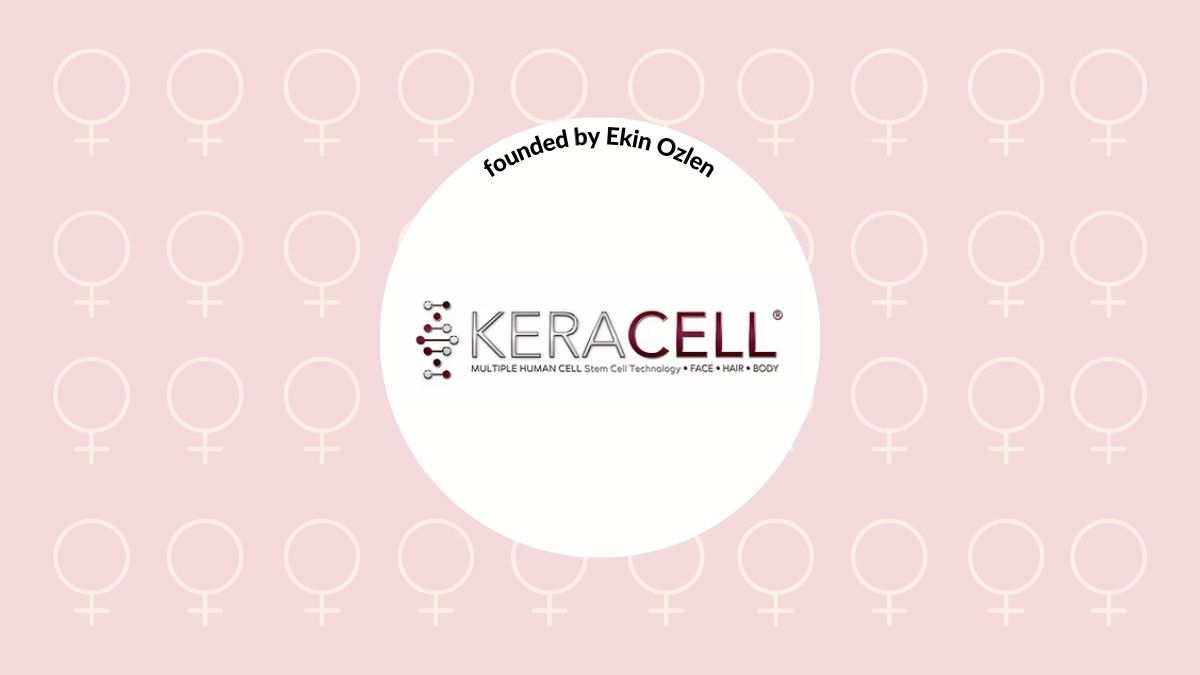 Read the story of Ekin Ozlen and how she turned a modelling career into successful entrepreneurship. The formulations of her products are revolutionising the cosmetics industry.
read more