The real estate home buyers sector is not exempt from the need to utilize proper marketing, thus the need for SEO for real estate. The advent of the internet has shifted the landscape, and any business owner must adapt.  
Proper marketing will increase the likelihood of attracting new clients. Profit margins will grow along with your revenue. Also, you will waste fewer resources on fruitless discussions with unqualified prospects. The number of cold calls that you will have to make will decrease as well. 
SEO for real estate seeks to increase the likelihood that your website will rank higher on Google search engine results. 
Most potential buyers use the internet to search for a new property, and a majority of them do not look past the first page on Google. Your business success often depends on your ability to have your website featured among the top search results. Thus SEO directly contributes to getting new clients.
Google has updated the search engine result page to include local map packs and advertisements, leaving even less available page space for your site.
6 things to know about SEO for real estate
An investment in SEO has a very high ROI, as it is one of the most effective methods to increase online exposure. There are dozens of on-page and off-page optimizations, but here are some tips to help create a successful SEO real estate website:
Provide complete information
The Google search engine prefers websites with complete profiles. This step is easy to complete, as you only need to access Google My Business and start adding your details to the form. 
Basic info such as the company name, website link, exact address, and contact info is essential. In addition, people prefer accessing pages that feature photos, Google Maps coordinates, and user reviews. 
Your website's goal is to appear in the top 3 spots in the search results when a customer types: "Localcityname real estate."  A phone number that is formatted will enable the one-click call function directly from the results page. In the SEO industry, they call it the 3-pack. Here is what it looks like: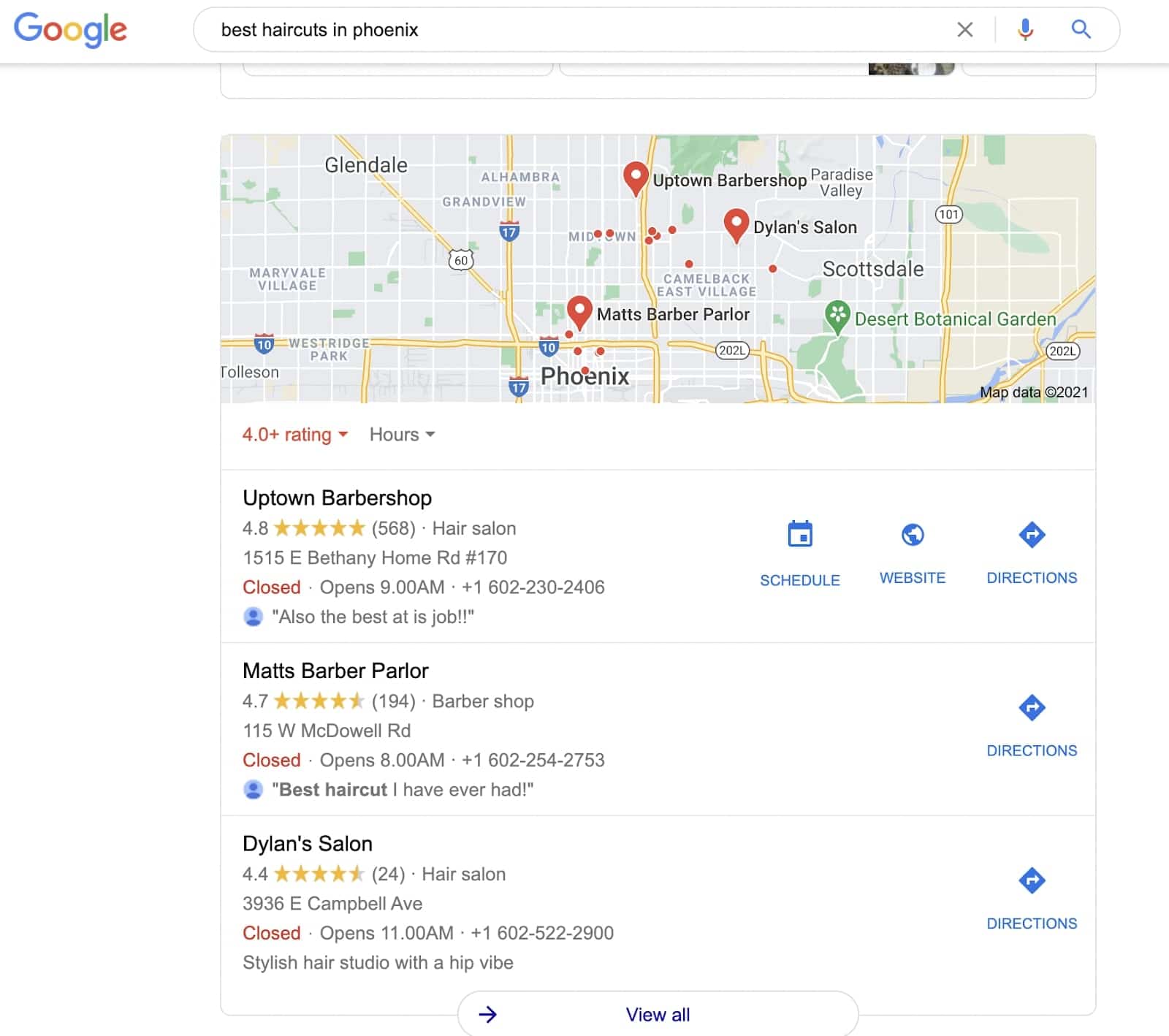 A Schema Markup is a method of organizing your business page's code, making it easier for the search engine to determine its format. This is a useful optimization method, given that businesses who use it will benefit from a 20% higher click rate on average.
You can mark up your company listing, such as contact info, opening hours, and so on. And you can do the same for info tables regarding the properties in question. 
Schema Markup will increase the chance for your information to appear in a rich snippet such as online reviews. Rich snippets appear on the SERP or search engine result pages and they have a nice eye-catching piece of real estate on the results page. Here is an example: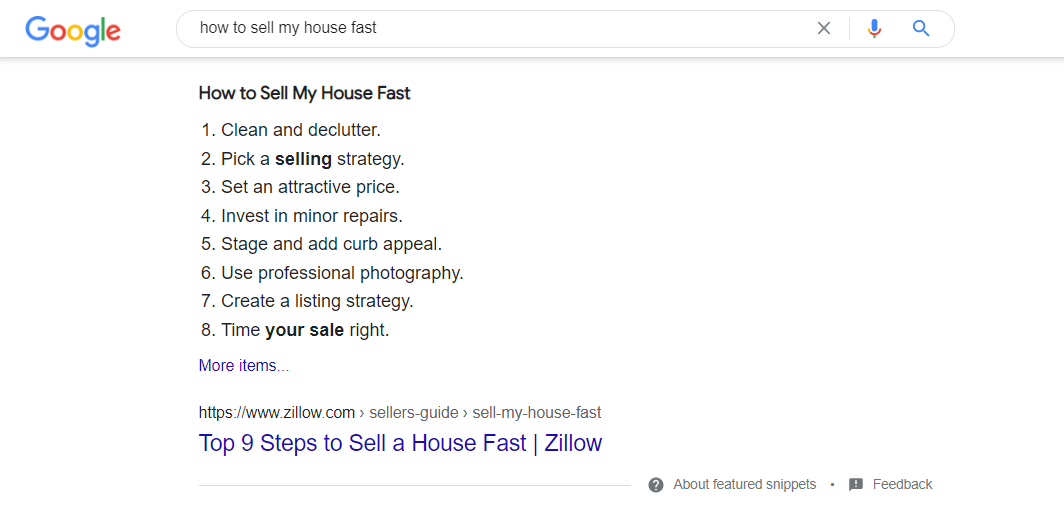 Get reviews from past clients
Potential customers usually read reviews before deciding to work with a company. Having excellent reviews will increase the likelihood of getting new customers. Politely ask satisfied clients to leave you positive comments on Google. 
There are other platforms such as Yelp that specialize in user reviews.However, the same principle applies to the opposite situation. A bad rating will discourage future clients from contacting you. 
A great way to get reviews on Google is by providing your customers with a direct link to your Google Review page. You can find the link on your Google My Business dashboard.
Set up geographic landing pages
A landing page is a web page to which the user is directed after he/she clicks one of your links. While many businesses direct customers to their homepages, "Contact" or "About" sections, these destinations are sub-optimal. 
A veritable landing page is a dedicated post-click destination, removed from your main site's navigation. 
Landing pages are distinctly designed for one function: to convince the user to engage/purchase your services and are optimized for certain target keywords such as " Sell my house fast in Phoenix Az". As the market becomes more data-reliant, these dedicated landing pages are producing higher ROI.
Estimates indicate that businesses who choose to set up 40 or more landing pages will benefit from a 120% increase in leads. Based on these statistics, it is important to include geographic landing pages to your site.
Geographic landing pages perform the same function, with the mention that they are designed to be area-specific. A geo-specific page is beneficial for businesses that operate in multiple cities or towns. 
It allows marketers to be less-vague and generate targeted marketing campaigns that better fit their local area. 
Also, it helps you avoid a mismatch in messaging. Say, for example, you have a promo banner that offers a 10% discount. People expect to get more details regarding the discount after they click it. 
Those expectations will not be met if they are redirected to your "Contact" or "About Us" page. With no discount to be seen, most will close the tab or click away. The message must be consistent, both pre-click and post-click. 
Also, make sure that the landing page has the same color scheme, discount offer, headline, company logo, etc. 
On your landing page it is important to have an optimal URL structure. For example, yoursite.com/arizona/phoenix. Having a hierarchy is the correct way. Here is what it looks like in practice: an example from a Phoenix based company.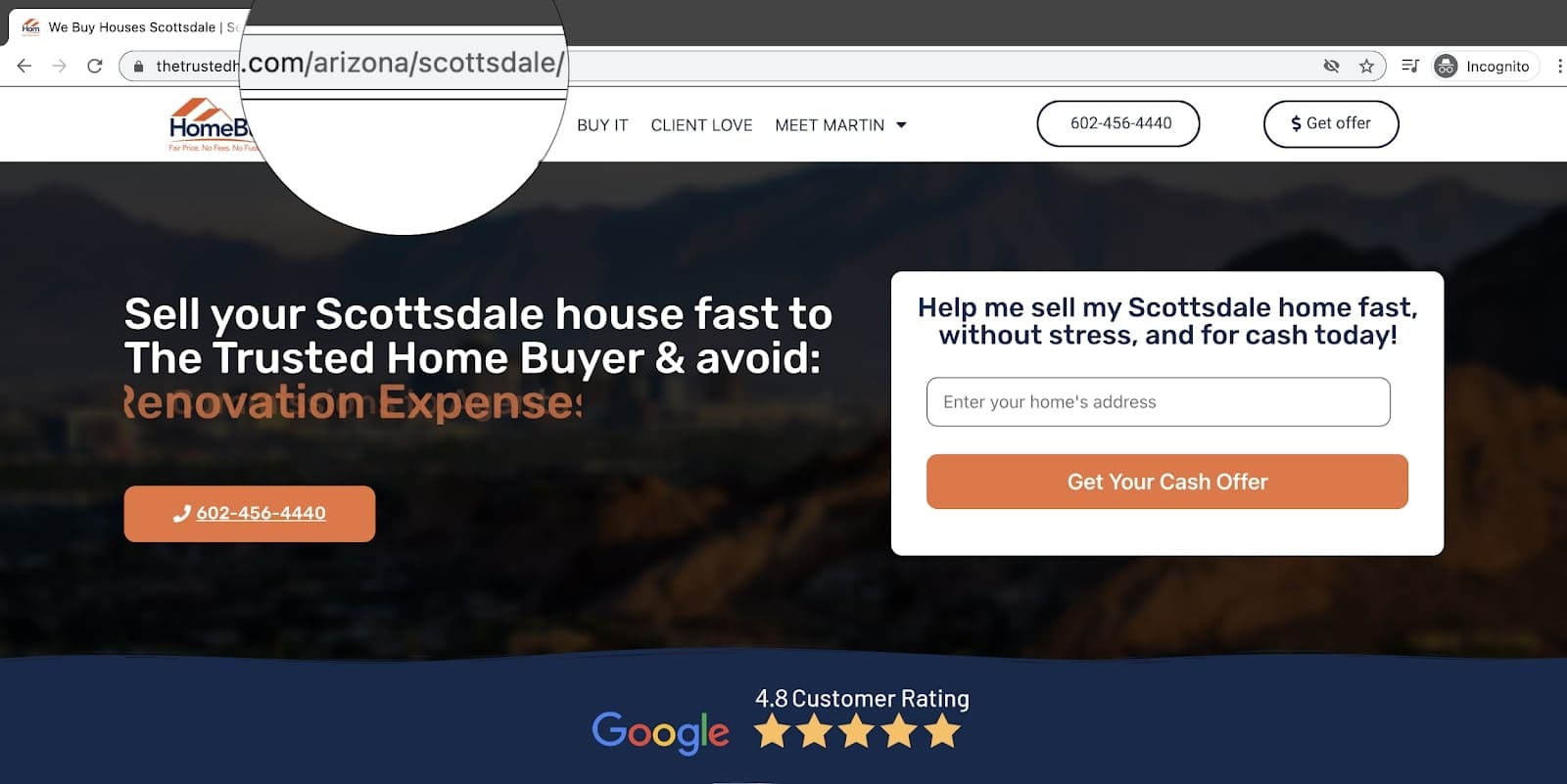 Make personalized content that is also mobile-ready
Almost half of all real estate searches occur via mobile phone. It is crucial to optimize your page for this platform. Test every feature and section to make sure that it is accessible via phones and tablets. 
Properties such as loading speed are essential in driving mobile traffic. 
It is also essential to make efforts towards generating personalized content. While stats, graphs, and data are noteworthy, most clients will be more interested in pictures, reviews, and personal testimonies.
These optimizations will directly target your website's content. The goal is to aid Google in determining the content's relevance towards a topic or keyword.
You must optimize elements such as titles, hyperlinks, body text, and keywords. 
Regarding keywords, proper keyword integration is essential in search engine optimization. Keyword research is easy to conduct, as Google offers a free tool in Google Ads. You can find the most common search terms in your area and incorporate them into your content. 
There is usually a main keyword, and make sure you include it somewhere near the top of the page. Here is a good example of a Geo landing page with the main keywords at the top of the page: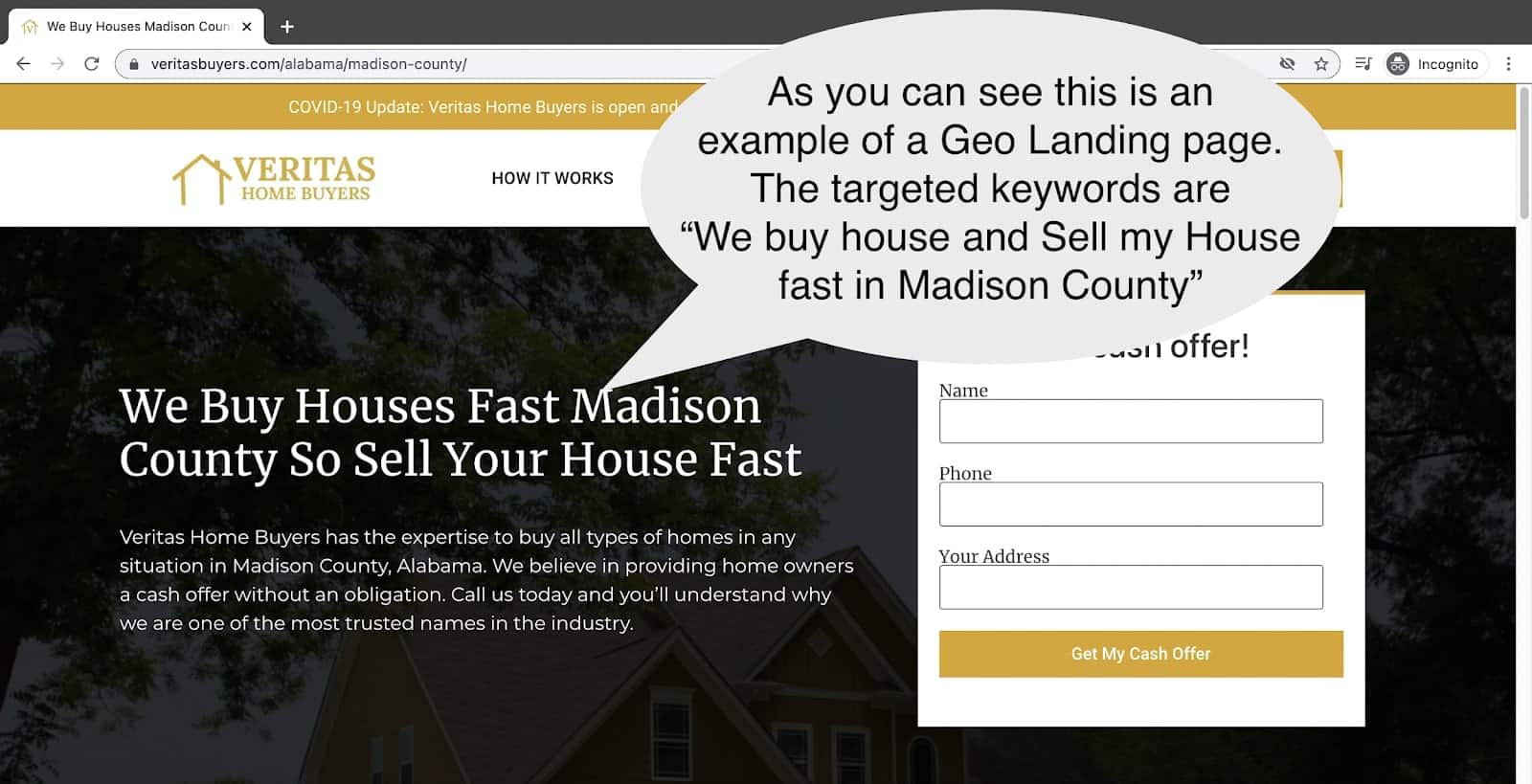 More must-read stories from Enterprise League:
Create your company page. Discover companies to work with. Get business deals.
Managing remote teams can be a daunting task especially if you've worked in an office until recently. However, with these tips and practices, it will become routine soon.
read more
Managing remote teams can be a daunting task especially if you've worked in an office until recently. However, with these tips and practices, it will become routine soon.
read more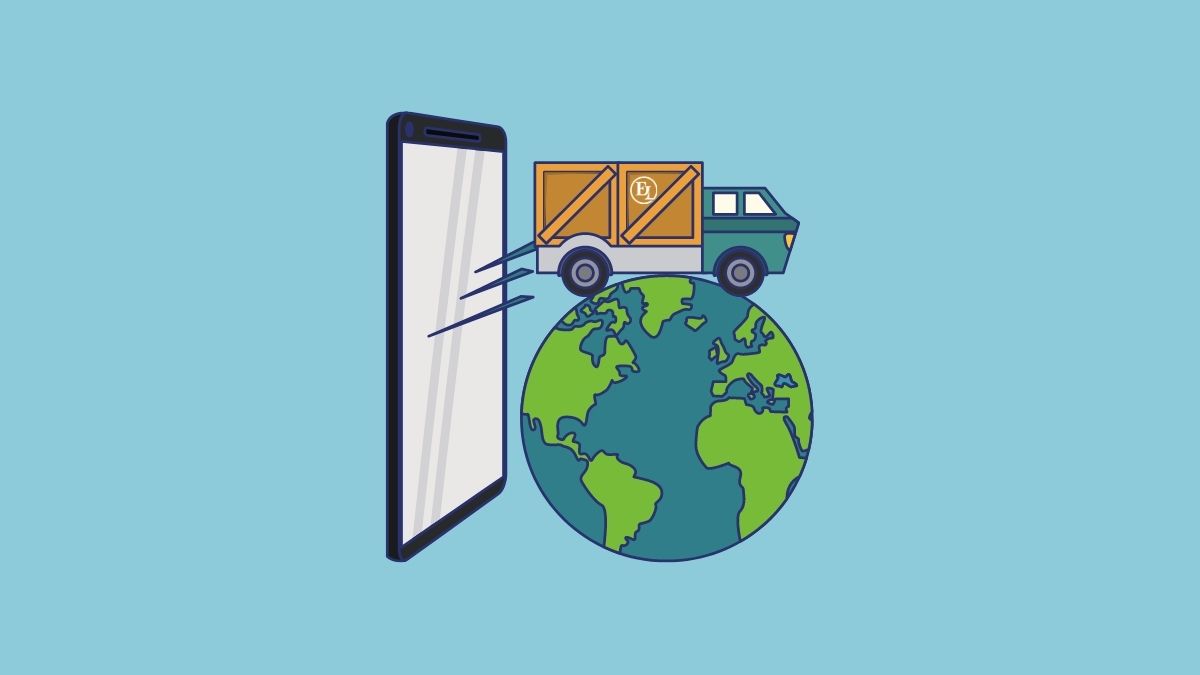 Technology is the answer to logistics problems and solutions. Optimising the logistics workflow with custom software will help your company grow steady.
read more