Starting a business in college is a great way to kickstart your career and find a job that you love. Students have the pleasure of independence whilst still receiving help from student loans (and maybe even parents!) which makes it the best time to experiment, take risks and create that startup you've always dreamt about. 
The idea of starting a business in college may seem intimidating at first, especially if you have no experience with business, but it doesn't take much searching to find many million-dollar companies that started out as university startups too! Gymshark is probably the best example of this – the gym wear giant is worth over $1 billion! It was started by student Ben Francis, who originally made all the garments by hand. 
This is just one example of a student startup that has been a major success, and there's no reason why your startup couldn't be the same.
How to start a business in college and succeed
If you're ready to take the leap and start investing in your future, this guide will give you everything you need to know how to start a business in college and ace it.
Students are known for being strapped for cash, which can make creating a startup tricky. Luckily, there are many startup funding options, including grants that will happily support small startups. If you are serious about creating your own small business, then it is definitely worth having a look to see what grants are available. 
Websites such as Informi can give you a full rundown of what grants are available, how they work and how much you can borrow. Some grants allow up to £50 million! Of course, you must remember that grants need to be repaid, so this is something to take into consideration when choosing which one to go for. Borrowing a grant is the best way to secure your startup and create all that you need for it to be a success!
Do something that you enjoy
The key to a successful business is passion. Thus, when considering to start a business in college you should think of something you enjoy doing. If you don't genuinely love what you do or the products/services that you sell, then it will become increasingly harder to work up the motivation to grind and to sacrifice your spare time to make the business happen. 
Businesses can be made in practically every area, so there is definitely a way that you can turn your passions into profit! Don't just start a business in college because you've seen other people doing well in that industry, start a business because you have a passion and you want to share that passion with others. This will make it much easier to put in the initial hard work, especially as this is the bit that throws people off and results in startup failure. You need to be able to wake up early each day and put 100% of your effort into what you do.
Stepping into a new business venture with no knowledge of the market or your target audience is basically setting yourself up for failure. You need to spend time learning exactly what your audience wants, needs and is looking for. You also need to look into potential competition and learn what other businesses in your area are doing to stay popular. The best way to do this is to try out other brands; maybe purchase a few products to see what you're going up against. 
You should also reach out to your audience and get to know your customer base. Social media is a great tool for this! You should set up a business social media account, gain some interested followers and ask them questions about what they want from your brand. This is the best way to ensure that your products will be a success with your target market.
Starting a business while in college is exciting! It is the road to being your own boss and paying off those dreaded student loans while doing something that you love. However, you shouldn't let this excitement stop you from conducting your business in an organised, structured way. 
Having a clear business plan will keep you on track and help you to make sure that you don't miss any vital components when creating your college startup. The plan will also create a clear direction of focus which will make decisions a lot easier! You can create a business plan by writing out your goals and then working out a suitable time frame for each of them. Then, you can start to map out a step-by-step plan to achieving each of those goals. 
Not only will a good plan help you to stay on track, but it will also help the whole process to be less overwhelming.
Don't wait until after you've graduated to turn your startup dreams into a reality; use the time you still have as a student to hone your craft and develop the perfect startup for your passion project. Put in the work and have a little faith, and you'll reap the rewards of starting a business in college.
More must-read stories from Enterprise League:
Create your company page. Discover companies to work with. Get business deals.
Managing remote teams can be a daunting task especially if you've worked in an office until recently. However, with these tips and practices, it will become routine soon.
read more
Managing remote teams can be a daunting task especially if you've worked in an office until recently. However, with these tips and practices, it will become routine soon.
read more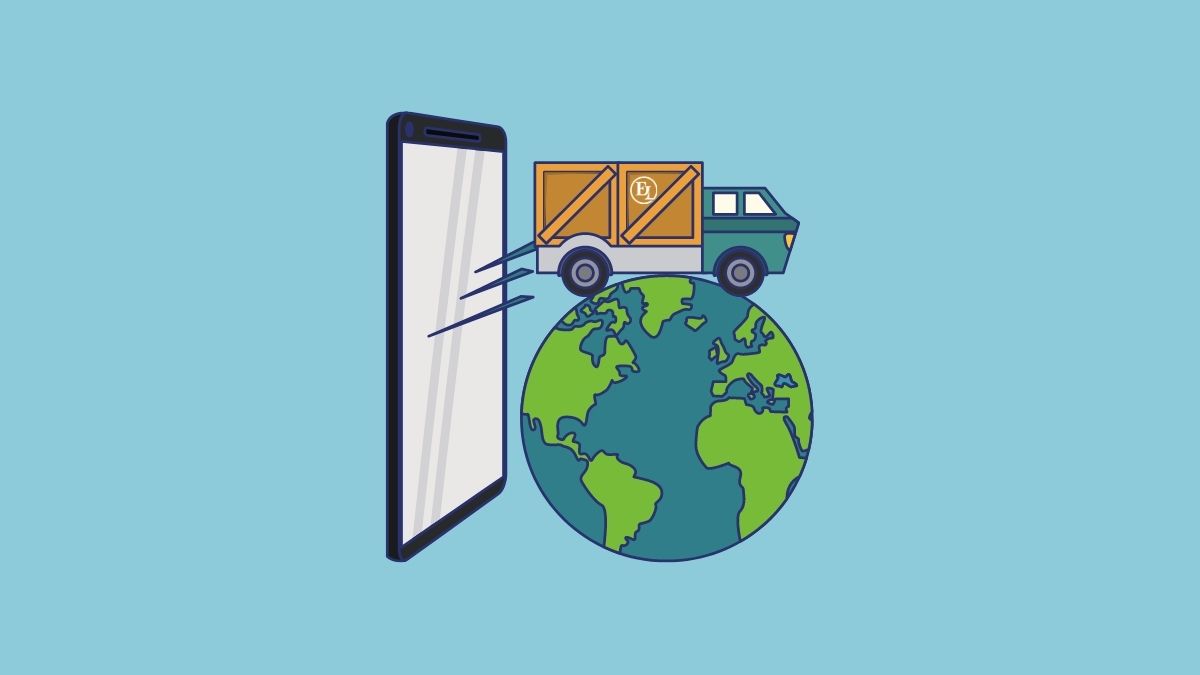 Technology is the answer to logistics problems and solutions. Optimising the logistics workflow with custom software will help your company grow steady.
read more