To The Moon and Back – Affordable Fashion Accessories for Independent Women

4
min read
What better way to start September off than with Members of Enterprise League? As autumn is approaching soon and new fashion trends are taking over, it's time to freshen up your wardrobe and make a style statement with the incredible accessories for women from To the Moon and Back.
Every handbag, hair clip or pair of eyeglasses is carefully selected by the fashionable eye of the founder Loren, who knows how important it is for a woman to be able to afford a lovely pair of earrings for herself, so she keeps all the prices under £5. To the Moon and Back is proof that looking good and keeping up with trends don't have to be draining your pockets.
We spoke with Loren and here's her amazing story: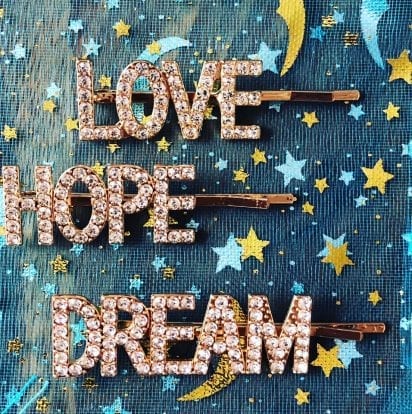 Athena was born from Zeus' head after he suffered a severe headache. How was your company born?
As a woman, I was upset and disheartened to hear about young girls thinking they needed a man to get somewhere. I would hear comments like "yeah but if I have a boyfriend he can get me this" or "I can't buy that if I don't have a boyfriend" it is my belief that women can do anything they want and they should do it themselves, and not depend on any man! My hair accessories, earrings, sunglasses and bags are all featured with a quote to inspire and empower women. And my ethos has always been to keep the prices low (I sell things that the big companies like River Island and Quiz sell from exactly the same supplier) so that all girls can afford fashion. All my hair accessories and earrings are £5 and under and will remain that way.
With today's experience, what advice would you give to yourself at your first day as a business owner?
Don't get ahead of yourself it will happen eventually but always think big and think ahead!
Share a curious fact or an anecdote related to you as an entrepreneur or your business
I
o the Moon and Back is something I tell my eight-year-old daughter every night. I love you to the moon and back.
​
What's one thing about your business that you absolutely adore and makes you get up from your bed in the morning?
When girls message me to say they love their items and send me a little photo!
What is so special about your company that you wish more people would understand?
That it's helping me and my daughter start a proper life. Everything I do is for her.
Where is your company headed? What road are you walking on?
As a member, what do you expect from Enterprise League?
Support in growing my business.