23 engaging virtual team building games/activities for remote teams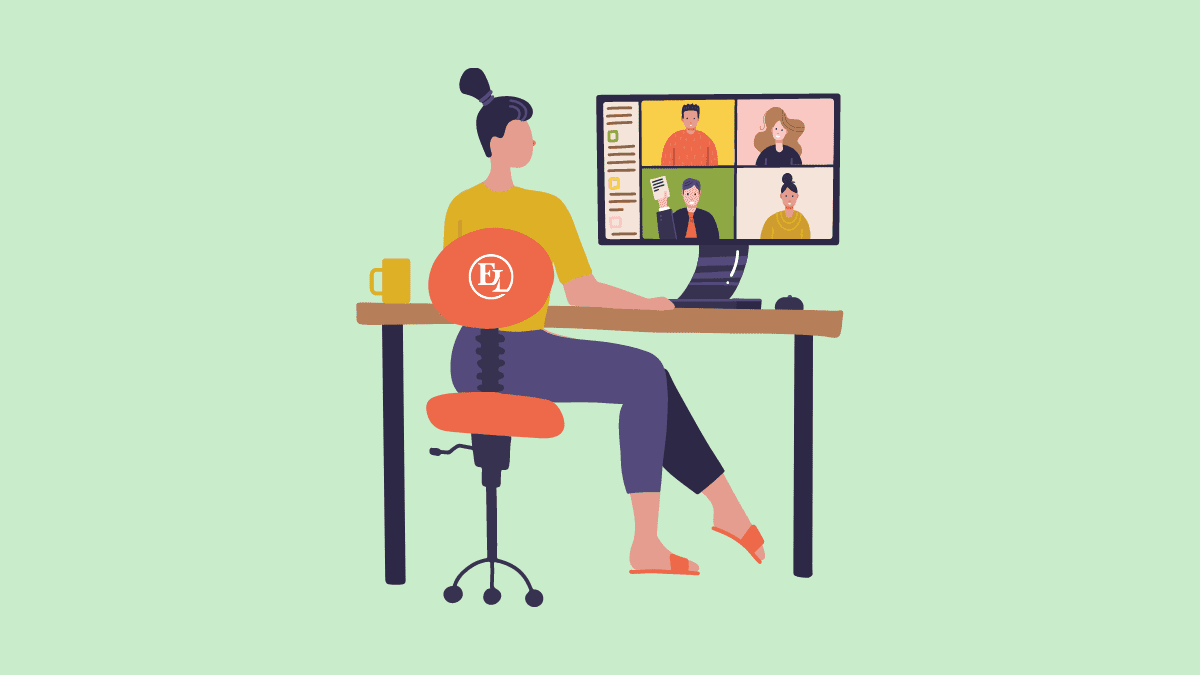 One thing is for sure, the pandemic has fortified the strong position of work from home in the business. Even before the devilish virus arrived, many companies (raising a hand) had already uncovered the perks of not having to commute for hours and pay big rents.
However, despite the great number of advantages, working from home also comes with downsides. One of them is the lack of in-person communication and as a consequence a team out of tune.
Resorting to some fun virtual team building games/activities is the easiest way to prevent your team from falling apart. Now the virtual team building bingo is definitely not as exciting as a team building trip to Mexico, but it's still working.
With the following ideas for team building for virtual teams your staff will get the chance to connect with each other and create a bond even when miles apart.
 3. End-of-week Happy Hour
 7. Make your own pizza night
 11. Pictures say more then words
 12. Light chatting and memes
 13. Get to know each other better
 14. Virtual team building bingo
 15. Is that an ocean on the mountain?
 16. Each Rose comes with thorns
 18. Take the Mysers-Briggs test
 20. Who's taking the hot seat?
 21. Birth maps and tidbits
 22. Sent the team on a deserted island
 23. De-stress with a good game
23 virtual team building games/activities to keep remote teams strong
These virtual team building activities for work are all tested and approved by actual companies around the world. Nevertheless, don't be afraid to give your twist to their ideas and make them more compatible to your team. 
Regardless if it's an in-person or virtual team building activities, the point is to have fun and bond with your colleagues.
My team and I play Jackbox games to stay connected these days. In case you aren't familiar, Jackbox makes trivia games that are played online. We have actually always been working remotely – I'm in the US but my collaborators are in England and Wales.
Ethan Safron, Founder and Owner of Odéon Livre
My favorite virtual team building activity was one where everyone got to ask their own icebreaker question to the person next to them, who would answer and ask the next question to the next teammate. I found it a nice twist on the old getting-to-know-you standbys.
Vince Martellacci, Owner of The Forge Agency
Our favorite remote team building activity is an end of the week 'Happy Hour' which allows us to connect and check-in with each other, but at the same time have fun and let loose. Additionally, at least once a day, I make sure to ask my team how they're doing, unrelated to any business
objectives. It's important to understand that everyone has very unique working from home situations and not all things are equal right now. 
As managers and leaders, we have to understand our team's emotional needs too, being especially flexible, sensitive, and meeting them where they're at.
Lauren Kleinman, Founder of The Quality Edit and Dreamday
Since we are all fans of problem-solving games, I introduced a virtual escape room that we played in smaller teams. Zoom is a great tool since it has breakout rooms that we used to create different levels in the game. Our first clue was in the main room and each team had to solve it in order to move to the next level. To ensure a smooth process, we had a couple of tech support people in charge of the game and moved people from one room to another.
I love this activity because it combines entertainment and serious teamwork which is very important for my business. People enjoy playing one of their favorite games online and always attend our bi-weekly team building meetups.
Malte Scholz, CEO and Co-Founder of Airfocus
My activity is called 'Detective Leader', this can be played on Zoom. You put one participant in the waiting room – this person is the "detective"; with the remaining participants you decide who is the "leader". The objective of the activity is to have the detective figure out who the leader is. 
Making sure that everyone is viewing the Zoom meeting in gallery mode, everyone starts to mimic the leader's movements. You bring the detective back into the Zoom room and they have to guess who is the leader. It works best if everyone is moving when the detective is back in the room.
Tatiana Dominguez, VP of Operations at The Leadership Program
In this virtual team building game, players need a whiteboard and a marker. Each participant would have their chance to give information regarding the company, their colleagues, or themselves. The rest who are still waiting for their turns need to guess whether the provided info is a FACT or a BLUFF. The answer would then be revealed by the one who provided the info. This would help company staff to know each other more.
Daniel Carter, Founder of ZippyElectrics
Make your own pizza night
Our most enjoyable remote team building activity thus far has been our make your own pizza night. Each team member received a box with ingredients to make their pizza's base, a range of toppings and a couple of bottles of wine, beer or drinks of their choice.
Once we were all set up on Zoom we then got started making our pizzas. I must say the evening was great fun and far and away the most enjoyable remote social we've had. Seeing the sorry state of everyone's pizzas by the end of the night, was worth the bags under the eyes we all had the next day!
Amara Ukaigwe, CEO at Book Learn Pass
We like to kick off our virtual happy hours with a story-telling game. Whoever goes first gets to set the scene with a few opening lines describing the hero and their overall goals. Then we go around in a circle, each person developing the story as much as they're comfortable and then ending on a little cliffhanger, giving the next person a clear point to pick up from. It's a lighthearted way for everyone to add a bit of their own unique flavor to this adventure we're creating as a group. Not every story turns out picture-perfect, but every time we're left with a shared feeling of pride in this random odyssey that sprung up from nowhere. 
Justin Pincar, Founder & CTO at Achievable 
Short stories with funny plots
Our team is a small and young one of 22 employees with the average age being 24. Since we start remote working due to the pandemic, we always look for daring and funny team building activities such as online storytelling.
One starts by making up a short story with the subjects like "pumpkin, lift" , and the others follow the line and make up new plots that should not be the same as what's told before.
Whoever breaks the rule is supposed to accept a random penalty such as T-walking in front of the camera. Usually the storyline slowly gets ridiculous and the penalties are rather funny. This is how we form the bond as a team in a light and funny way.
Caroline Lee, Co-Founder of CocoSign
One of my favorite virtual team building activities is called 'Something in Common'. It's an icebreaker game where you need to dig deeper and deeper into shared experiences and interests with your colleagues. 
For example, the first round could be 'find something in common that isn't a physical trait', and a team might find out that everyone on it has been to Mexico. In the next round, you might restrict the categories further by removing places, food, or other common reference points; the goal is to encourage colleagues to really dig and find out what they share in common. The game can take as little as five minutes or so, and I recommend giving it at least 10 minutes total with multiple discovery rounds.
Michael Alexis, CEO of TeamBuilding
A picture is worth a thousand words
We have two mediums to communicate with our teams. Skype and WhatsApp. The Skype group is like a formal group with only essential messages. But WhatsApp group is like a friendly group that employees use to ease the stress.
We did this 'Share a picture' activity with teams of different departments. Everyone is required to share a picture and explain the elements of the picture in detail. Why was the picture chosen? What makes this picture funny? What was the reason behind sharing the picture?
The responses were incredible. We were laughing on the ground when we saw the funniest pictures from one of the most boring members of our team.
We told everyone not to share anything too personal. All and all, we have added it as a regular activity for our meetings.
Yousuf Rafi, Content Writer Mpiresolutions
While remote working people are choosing to work with flexibility but we all are ensuring to meet up on a group call with our coffee mugs handy and discuss not just work but share our daily activities like-new books read, new dishes tried, mess with the spouse, happy hours with family and much more. We begin our meet with warm-up activities suggested by every team member on a rotational basis. It keeps us connected as a team and brings more productivity!
Moreover, I have given a new activity to my colleagues to develop memes on the group members, their team leaders, or what's going on in their lives and post it in our chat groups which is simply coming out tremendously hilarious. This is not just fun but adding on to their creative and technical skills.
Shiv Gupta, CEO of Incrementors
Get to know each other better
Our team decided to organize a virtual team building activity where the goal was to learn about a person's life story. In essence, the team was split into pairs and both individuals would share something fun about their life (i.e. childhood, time in school, family). After the 5-10 minutes were up, everyone would come back and relay the same story to the entire team from memory. 
It's a great little activity that builds stronger bonds and humanizes other employees even if they are behind the screen.
Sara Bernier, Founder of Born for Pets
Virtual team building bingo
So many people are looking for creative ways to connect with their teams while we #WFH. I've been hired to create several virtual team building events over the last few months. The online team building Bingo was a big hit:
We populated the card with activities employees should be doing daily, along with ones we knew they'd be doing because they were working from home. Examples include:
– Stayed Alive! (we put this as the center square)
– Was asked to take yourself off mute more than once this week
– Had to excuse yourself from a meeting to help your elementary school child with math
– Forgot to eat lunch
– Got interrupted in the middle of meeting because an Amazon delivery arrived
– Went for a walk
We created and then printed the cards from this website. Then we mailed a hard copy of one card to each employee along with a dabber. On the day of the event we sent a Zoom link we had one of the more well-known funny employees be the Bingo 'caller'. Whoever got BINGO first typed it into the Chat bubble they had to hold their card up to the camera to show everyone what they'd done. 
Afterwards, we sent people into breakout rooms of 4 people each to share what they've been doing to keep themselves sane while working from home. When they came back to the main plenary room we asked for volunteers to share what they'd discussed.
Carol Lempert, Virtual Trainer and Performance Coach
Is that an ocean on the mountain?
My team and I have had great fun with several team building activities but by far the most popular one has been the 'Can You Hear Me Now' challenge. Here, one person who is nominated to be the speaker on a video conference generates random images online and uses geographical shapes to describe the image to the rest of the team. The team then uses these cues to try to draw the image. 
For example, the speaker might say draw a large oval with two smaller ovals on each side of the bigger one. To add an edge to it, we split up into two teams to see who will draw the most accurate image based on the speaker's instructions. Besides being fun, this activity also helps with fostering team communication and collaboration.
Vincent Scaramuzzo, President of  Ed-Exec, Inc
Each rose comes with thorns
As an entrepreneur, I understand working remotely can be boring and workers do feel isolated. To overcome this, I use Rose-Thorn virtual activity. We start the activity by asking everyone to share their one rose (one positive thing which makes them happy) and also one thorn (a challenge or worry that they want to eliminate). Every person gets one minute to share his or her rose and thorn. Resultantly, the environment of the virtual meeting becomes pleasing.
Jordan Parker, Founder of byjordanparker.com
We have been working remotely for the past five months because of the pandemic situation. Our team's mental well-being has been our primary focus as this pandemic has been tough on everyone. Hence, we have been taking online fitness classes together once a week via Zoom video conference – helping us improve our team's creativity and team cohesion besides their physical and mental health. 
Many studies show that group exercise helps reduce stress levels and enhance motivation.
Lucky for us, one of our team members is also a fitness expert so he has been leading these Zoom fitness sessions. There are also many free exercise sessions available online such as Popsugar Fitness, HASfit, etc. To make workouts more fun, we have been having contests for the craziest workout t-shirt, as sweating and laughing at the same time burns extra calories!
Syed Irfan Ajmal, Growth Consultant at Gigworker
Take the Mysers-Briggs test
We took the Myers-Briggs personality assessment one day at work and scheduled a virtual coffee break to go over the test. A colleague volunteered to compile the results into a cool graphic, which made it obvious, at first glance, which personalities are more prevalent than others at the office.
Overall, it was a fun way to get to know team members better and spark dialogue about how we can communicate with one another more effectively. The test also gave the coffee break some topical structure, which helped keep the conversation flowing. The general feedback was that everyone enjoyed the activity and left the virtual meeting feeling more connected.
Kimberly Smit, Marketing Manager at Clarify Capital
When team building becomes company culture
Culture has always been a key part of our growth strategy, with a strong foundation in team experiences. On team member work-anniversaries they get to choose a company-sponsored team activity. 
When our team member Madeline was celebrating one year with the team this past April, we didn't want the experience to be any less celebratory or connective. For her workversary she chose a virtual craft party. Each team member chose their project of choice from Revel. They make it easy with a selection of make at home craft kits so each person could choose their own project. A DIY kit complete with supplies and instructions were delivered to each team member. 
In total, the kits and shipping were under $45 a person. We all set up our cameras and workspaces and had a two-hour crafting session, enjoying conversation over zoom while we each worked on our projects… we shared laughs, "oh shoots," as the hot glue got out of control. Each person got to choose their own project and now has a keepsake that brings that back to the combined experience that we had together, virtually! 
Amber Swenor, Founder of Strategic Partners
Who's taking the hot seat?
We've started to do virtual "Ask Me Anything" where a team member is in the hot seat for thirty minutes and gets peppered with questions. No question is off-limits! These AMAs help people learn about others while also lightly joking around and having fun.
Darren Litt, Co-Founder of MarketerHire
This one I found online which I tried with my own team: virtual birth map. It's pretty simple: Get yourself a virtual copy of a world map and ask each member to pinpoint their birthplace on it. After doing so, ask them to share an interesting tidbit about it, as well as some personal stories. It's a great way to get to know your team a little bit deeper on a personal level.
Ben Walker, CEO at Transcription Outsourcing
You can't take Leo Di Caprio on a deserted island
One virtual team building activity that we've done quite a bit in remote work is the "deserted on an island" scenario. Basically, we propose that you only have 3 items (these change depending on the lesson or project ahead) and you have to survive, escape or do whatever you come up with using those three items. We split the team up into smaller virtual groups and see what each group comes up with and why. 
I've found that this team building activity gets everyone's creative juices flowing, and often you can build in a really great message to teach them more about an up and coming project. It's also just a nice one because it's simple yet effective. 
Carla Diaz, Cofounder of Broadband Search
De-stress with a good game
Every Monday, one of the team members sends out an email to the team asking them to vote for their favorite game. We usually play games like 'Jackbox' or traditional board games such as 'Tabletopia'. After getting everyone's input, we decide a day or a couple of hours from our busy week for everyone who's interested to play and get together virtually and play as groups or teams. This not only helps us have a good time with the team and get to know each other (especially new members) but also affects our productivity. Because one escapes the stress zone of working tirelessly all week, activities like these relieve the stress hence making our brains work more effectively.
Out of the 13% increase in productivity by working from home, 9% is because of conducting virtual activities.
Atta Ur Rehman, Content Marketing Executive at Qaleen 
I'm sure from all the virtual team building ideas listed above you were inspired by at least one. So don't wait too long to schedule your next team building session online. You can only keep the spirits high if these virtual team building activities for work happen regularly.
More must-read stories from Enterprise League:
Create your company page. Discover companies to work with. Get business deals.
Is your plate full and you're wondering how to delegate work in an effective way? Follow these 6 tips and get everything done.
read more
Is your plate full and you're wondering how to delegate work in an effective way? Follow these 6 tips and get everything done.
read more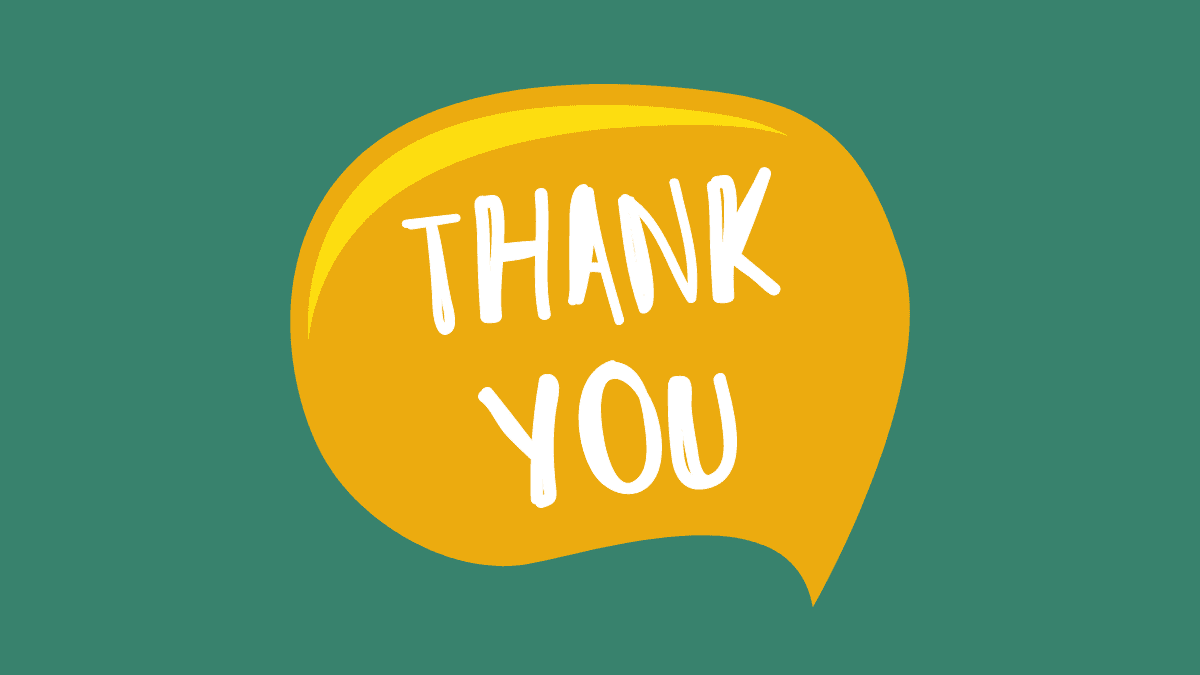 If you're short on customer appreciation ideas but don't want to go the dull way of saying thank you, check out this article. It's all about caring genuinely.
read more