An empowering business community:
We help promote and connect small businesses.
Let us empower you!
No credit card needed. Unlimited time on Free plan.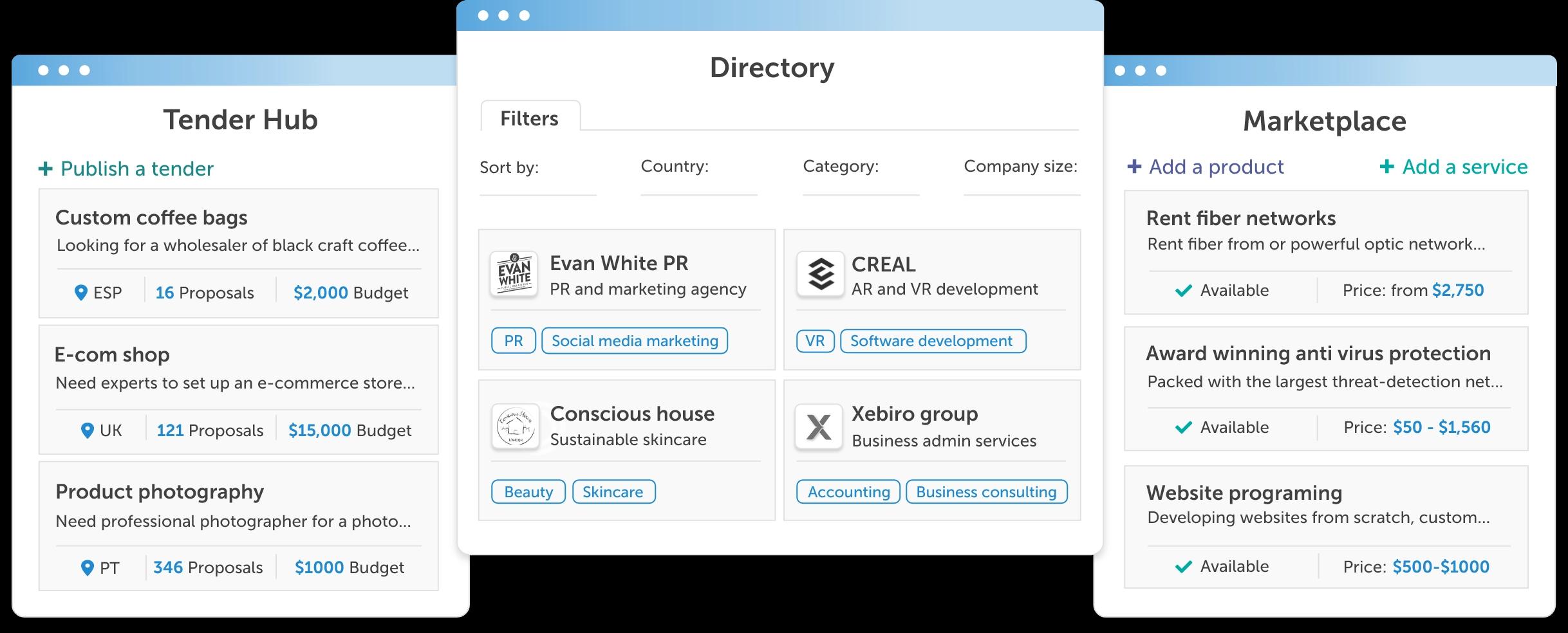 We market your uniqueness, no matter the size!
Up to

70

%
Increase in your online presence
$

11.6

m
Total Lead generation cost saved
You are not alone
Join other businesses in one big community.
It's time to take control of your business
You have the power to eliminate your cash flow uncertainty. Work and grow together with companies from around the world.
A stream of potential cooperations.
An all-in-one stream of diverse tenders. You decide when to bid or publish one.
Get instant access
Connect with anyone, anywhere.
Contact any company, wherever you are. Increase your visibility immediately.
Get instant access
Lets Commerce!
Publish what you offer and promote your company. Find new leads quickly and easily.
Get instant access
Access Millions Of Verified B2B Leads
With this level of detail, you can easily target your ideal prospects and maximize your sales revenue.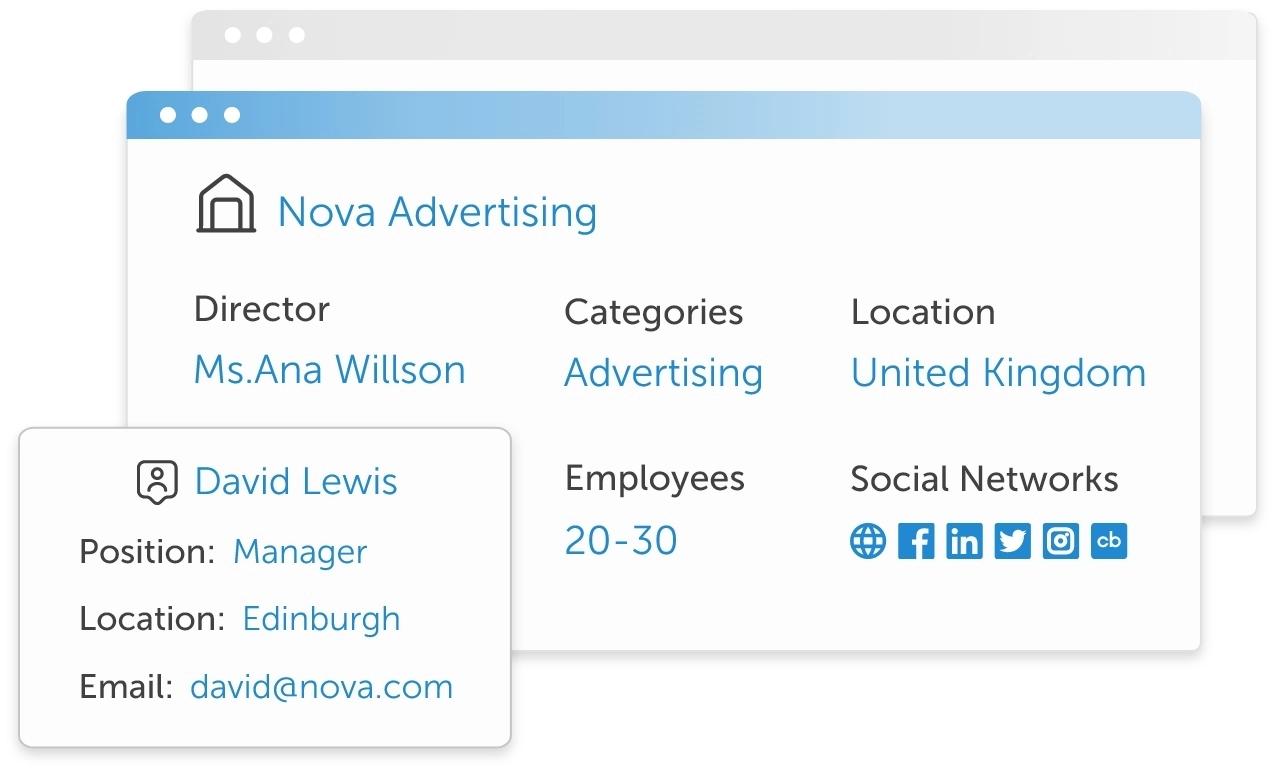 Search for companies
Discover your ideal companies effortlessly with our powerful search and advanced filtering options.
Download companies data
Export company data from our database, empowering you with valuable insights for strategic decision-making.
Get instant access
Tea Pro wanted to grow, but lacked a stable business network. During its first year it was outcompeted by bigger companies.
Struggle alone. Grow together.
Network with companies, to find leads and work with them.
So far I have found 15 different retailers that purchased our product. Using Enterprise League has transformed my business.
Erika Alvarez
Manager at Kou Mexico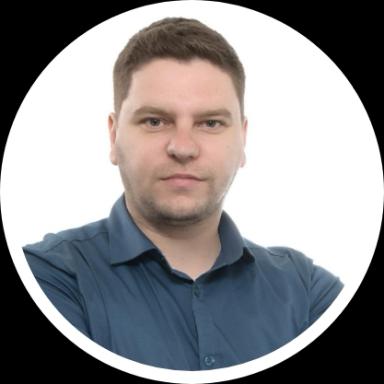 On Enterprise League we found one of our best long term clients. I am happy our employee registered us here without even asking me!
Blaze Aleksovski
CEO of Coding Factory
This has proved to be of great help for our company. We scaled our business the moment we found new developers and suppliers.
Alex Palan
Director at Nama.mk
Frequently asked questions
What is Enterprise League?
Enterprise League is the worlds most empowering business community for ambitious small companies. A place where companies can connect with each other, collaborate on projects, share insights and experience, and promote producst and services
We offer our completely free Basic plan for any company, no matter their budget or size. For more advanced features and benefits check out paid Premium and Ultimate plans here
1.Create your company profile. 2.Publish your products and services on our Marketplace. 3.Publish and Bid on Tenders. 4.Find and connect with other companies.
Is my company profile public
All profiles are public, both internally and externally. All members of the community can see your profile, tenders, products and services. Moreover, every profile is SEO optimsed to attract traffic and increase their online presence. We strongly advice completing profile information to benefit from our AL algorithm.
Any legally registered company in its country of origin, regardless of size, number of employees, industry or location.
Directory is the place where all community members are. Minimise your search and filter your search criteria by category, location and a lot more
Tender Hub is a centralised place where companies publish and send bids to Tenders. For example, a company needs IT equipment for their new headquarters. They will publish a Buy Tender with an expiry date and all their specific requirements. Then companies can bid on their best offer.
What are the benefits of joining?
By joining Enterprise League you get higher online visibility to promote your business. A chance to connect with entrepreneurs and companies from around the world and find targeted leads and bid on business tenders.
How can I extract business intelligence data?
You can easily extract relevant company details using the search bar and filters in Directory. Choose filters like: location, category and company size and enter the number of companies you want to export. Then simply select the page from which you want to begin exporting. With access to a vast array of information about the companies, you can easily research and refine potential new customers and partners, identifying new business opportunities.
What can I do on the platform?
After you create a profile for your company you can then: 1. Build connections with other company members in our community. 2.Advertise your producst and services to potential buyers. 3. Publish business tenders and bid on them.
How is it different from LinkedIn
Although at first glance they might appear similar, Enterprise League is different than LinkedIn. Whereas LinkedIn is primarily an employment-oriented online service, Enterprise League is a community of companies. Moreover, on Enterprise League you are not publishing job offers, but rather business tenders that companies can bid on. With us you are growing your business and promoting your online presence, while on LinkedIn you are only developing your professional network.
How limited is the free option?
The Free plan gives you access to all the essential features you need to grow your online presence and stand out within the community. However, some features are more limited. For example you cannot add a second business location, you are not be eligible to share your business expertise with our audience or receive additional support from a dedicated company page analyst. Users of the Free plan do not get interview opportunities and cannot contribute as experts to our blog. For more information on our plans click here
© Copyright 2023 Enterprise League. All right reserved.