Discover why companies large and small use Enterprise League. Learning made simple: lessons, tips and stories for how to use the business platform, find and publish business deals, connect and collaborate with companies and get your work done.
Find resources to improve your work in Enterprise League, from profile optimisation to getting business deals
DealZone on Enterprise League is the place to go when you feel like closing deals and doing serious business. Uncover its full potential and grab as many business opportunities as possible.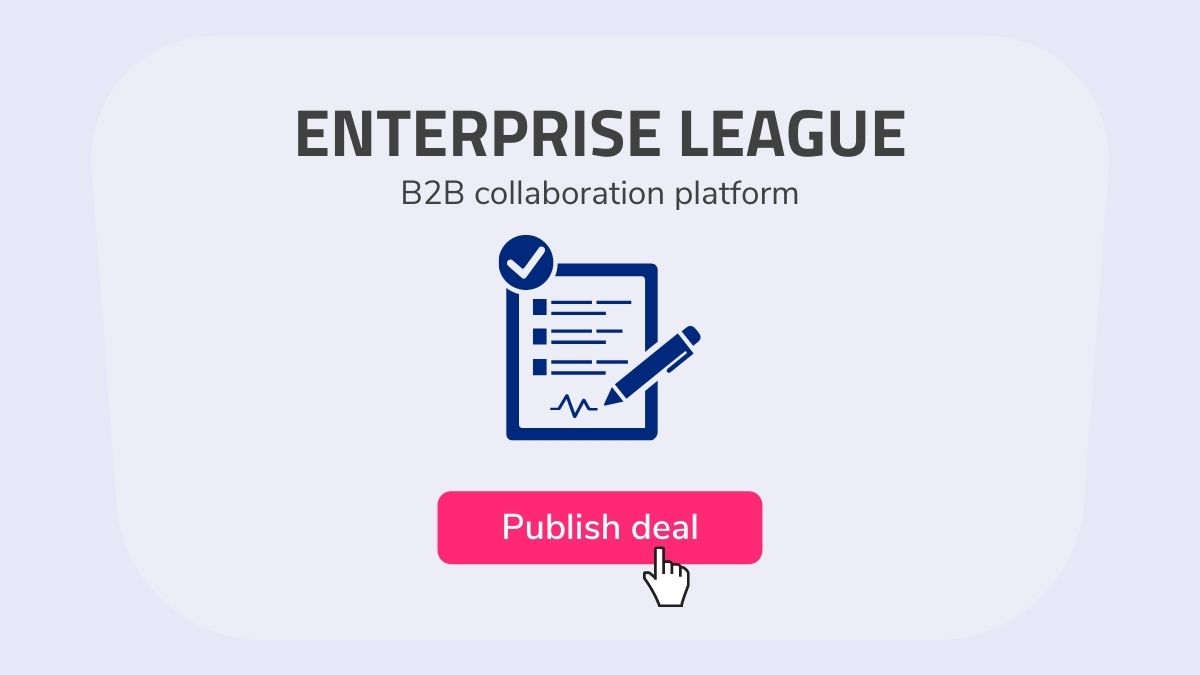 Attract new business opportunities by publishing your first Deal on Enterprise League. Follow this step by step guide to ensure you do everything right and maximise your chances of success.