The food startup industry is booming with innovation, improving the global food ecosystem. Food startup,, are digitizing the food industry by implementing new technologies within the supply chains, business models and customer journeys. 
Therefore, we can see an abundance of fast-growing food startups with fantastic business models changing the existing ecosystem of the industry. 
As part of the article, we will highlight some of the most outstanding food startups that are transforming the industry as we know it.
First, let's understand more about food startups and what it is. In essence, food startups define an ecosystem made of all the startups innovating on the products, distribution, marketing or business models within the food industry. Harnessing technological advancements, new food startups are reimaging and reinventing the whole industry. Some food startups are undertaking the process of creating food while others are offering new innovative services and customer tools.
There are many food startups that strive to improve our lives, from food delivery apps, new ingredients, new solutions for foodservice, innovative customer services and state of the art supply chain technologies. All these are offering superior customer experiences, higher quality of food to enjoy, reasonably priced solutions all while keeping up with the growing demands for food across the world. 
One thing is for sure, food startups are continuously evolving as are the demands of their customers. We've created the following list of the latest food startups that are making waves in the industry.
From modernistic farming to enhanced delivery services, food startups are actively trying to improve the food sector while challenging the status quo. So we've created the following list featuring the industry's finest pioneers. 
This food startup is offering fast and reliable delivery service that customers can easily track on their phones. Deliveroo has achieved massive growth of over 650% on a yearly basis. As a result of those increases, Deliveroo has helped in creating thousands of new jobs within the sector.
Swiggy is the food startup that's bringing innovation to the way India eats. Swiggy has created the largest food ordering and delivery platform in India's growing market which allows users to order meals.  In addition, their platform provides users the opportunity to track their shipments in real time.
Wolt is a Finnish food startup company that is building a platform which connects restaurants and retailers who want to make and sell quality food with couriers who then finally deliver it to the end customers. Additionally, they deliver fast, reliably and affordably. 
UpsideFoods is the food startup that produces cell-based meat that's affordable, delicious and widely available. In addition to making high quality cultivated meat, they are dedicated to keeping the process sustainable as well.
This food startup produces and supplies meat alternatives. Specifically, they are rethinking the entire process by moving away from the traditional agriculture process to a more sustainable process that's also available anywhere and environment friendly too. 
Chowbus is the food delivery platform which provides marvelous and authentic Asian food by empowering local independent restaurants and stores through their technology. In addition to providing high quality food, the startup allows its users to order in a bundle from multiple restaurants without extra fees.
Good Catch is the food startup that's bringing innovation to the way seafood is made. In essence, they're producing high quality seafood from plant based ingredients that are also environmentally friendly. Additionally, they offer delivery to the home of their customers too.
Hungry is the food startup for the best local chefs and food delivery services. They have grown into a platform for remarkable chef-made food production and delivery services that also includes business and event catering, contracted meal delivery services etc.
Solar Foods is the food startup that's attempting to undertake the global production of food in a groundbreaking way. Essentially, the company is producing food out of thin air thanks to their unique biotech solution that's also environmentally friendly too. 
This food startup is dedicated to using the latest cutting edge techniques to bring out the very best flavour in every ingredient and serve up next level freshness. In addition, Spryce is offering a dynamic menu that's adjusting in real time to meet their customers' preferences too. 
ClusterTruck is the food startup that can be best described as a delivery-only kitchen. Unlike the majority of the competition, the company is actually making its food in addition to delivering it. Besides that, ClusterTruck also offers convenient group ordering for its customers too.
This food startup is connecting commercial kitchens in order to create a movement of chefs and inspire them in stopping food waste. Basically, Winnow provides technology to help chefs achieve greater visibility in their kitchen and therefore make better decisions leading to reduced food waste as well as costs.
This food startup is focused on providing delicious, sustainable and healthy seafood for their customers by using technology to grow meat from healthy cells instead of animals. For instance, Shiok-Meat produces foods like shrimps, crabs and lobsters while using cellular agriculture technology. 
Too Good To Goo is the food startup that's built an app which lets people save surplus food from shops and supermarkets. Furthermore, their platform also helps in powering the company's efforts in shaking up the global food system as well as creating a movement against food wasting too.
This food startup is rising to the challenge of producing healthy, affordable and delicious cultivated meat. Future Meat is the world's first industrial line for cultured meat. Additionally, the food startups startup is the first cultivated meat company to break the $5 cost barrier too.
Olio is a food startup that is building a platform that connects neighbours with each other as well as with businesses so surplus food can be shared instead of thrown away. In addition, their app makes it easy for users to add and access items for pick up.
This food startup is bringing modular verticular farming units that can be stacked to meet any space. In a nutshell, Infarm is a controlled ecosystem with the perfect amount of light, air and nutrients.
Motif is attempting to unleash the promise of plant-based food. Namely, they are reinventing the way science is applied to make plant-based foods better tasting, more nutritious and more sustainable.
Karma Kitchen is building, equipping and managing the spaces with everything from kitchen porters, community managers to top of the range equipment. Basically, Karma Kitchen provides workspaces that ecompasses the full needs of food and drinks businesses.
Deliversect is connecting restaurants with their customers. Specifically, they integrate all your online orders to your existing POS or the company's Delivery Manager app. Furthermore, restaurants can rely on Deliverect to reduce failures and mistakes while speeding up order preparation.
This food startup is attempting to build a global food system that connects restaurants and food suppliers while improving the order process to save money, time and food too. Besides that, Choco is attempting to provide a solution for food wasting which also helps the environment.
Flipdish helps any restaurant or takeaway anywhere build their brand and grow their online ordering service. Specifically, they make that happen without relying on third-party marketplaces and aggregators. Also, Flipdish generates over $250 million dollars in revenues.
Karakuri is creating new and better restaurant experiences by utilizing the power of technology. Namely, they are relying on robotics and AI to create a whole new category of personalized food service.
Perfect Day is the world's first milk protein made without animals that allows customers to enjoy the taste, texture and traditional dairy. In addition, these products are made sustainably and are also environmentally friendly.
Ornua is an agri-food commercial co-operative which markets and sells dairy products on behalf of its members. In essence, they export dairy products from Irish farmers to the world.
YFoods designs nutritionally complete meals. In addition, they are creating products that are environmentally friendly. Additionally, YFoods is avoiding food wasting with a careful production process for their meals. 
This startup is undertaking the dairy industry by producing milk in a different way that also is environmentally friendly. In a nutshell, Oatly is the food startups startup that produces and sells oat milk.
Huel is one of Europe's leading meal replacement companies. In essence, Huel produces nutritionally complete meals for everyone. In addition, their products are environment friendly thanks to being plant-based.
The Protein Brewery is a food startup that's meeting the soaring demand for proteins in a way that keeps the high quality but is also environmentally friendly. They are providing healthy, affordable and more sustainable top notch proteins by using only a fraction of available land and water using a biotic production process.
Meatable is working on providing a solution for the world's appetite for meat without harming the environment or the animals. Basically, they work on producing cultivated and delicious meat.
Gourmet is reimaging meat for an uncompromising and conscious generation. In a nutshell, Gourmet is creating poultry delights from cell cultivation that are generous to people as well as the planet.
PlantedFoods plants, harvests and produces high quality plant-based meats. Essentially, they want to revolutionize the way meat is perceived and consumed globally. Additionally, PlantedFoods is trying to make their process ecologically sound too.
Meatless Farm is dedicated to making fresh and delicious plant-based meat alternatives. Additionally, they are working with farmers across the world to ensure they use the highest quality ingredients. Besides that, their process is ecologically sound as well.
Nick's is producing plant-based snacks. Essentially, they are making top notch snacks that are healthy and also are as tasty as the heavily sugar packed snacks.
Formo is undertaking the future of dairy. In a nutshell, Formo develops healthy and delicious dairy-based products without cows. In addition, their process is sustainable as well.
Gorillas is a delivery food company that's dedicated to delivering the freshest local food on demand. Additionally, the startup is also focused on making conscious and sustainable consumption.
Gorillas is a delivery food company that's dedicated to delivering the freshest local food on demand. Additionally, the startup is also focused on making conscious and sustainable consumption.
Oda is focused on delivering a huge range of high quality, affordable and fresh groceries on-demand. Essentially, Oda is Norway's largest grocery retail store. Besides that, Oda is making the whole process sustainable as well.
Phenix is the French food startup that's taking a stand against food wasting. In a nutshell, they allow users to buy unsold food from merchants at a reduced price.
Gousto provides high quality and affordable meal kits for everyone. Additionally, Gousto has joined a global community of businesses that are dedicated to building a better world thanks to the fact of them winning the B Corp award.
SimpleFeast is providing meal kits made by Michellin chefs. Besides that, SimpleFeast is also a B-Corp certified company which furthermore proves that they are dedicated to sustainable business practices.
Feed designs nutritionally complete meals in formats to active people. Also, these meals are developed by a team of nutritionists, agri-food engineers and chefs to provide all the necessary contributions of a balanced meal.
Chefclub desires to make the kitchen into a space for sharing and fun. In a nutshell, Chefclub is a cooking channel that shows and broadcasts cooking recipes on social media.
Essentially, Foodpanda is a delivery marketplace that enables users to place orders at local restaurants via its website or mobile app. In addition, the startup is about making a connection to their customers which is why they let their chefs make menus based on their wishes.
Foodvisor helps you eat smarter and healthier by instantly analyzing the nutrients of your food. Basically, the startup provides a personalized nutrition guide.
Vivino makes wine discovery fun, accessible and easy to understand. In addition to being the largest wine community, Vivino is also the world's most downloaded wine app as well. Besides that, the startup uses crowd-sourced data to personalize wine recommendations.
47. Hummingbird Technologies
Hummingbird Technologies is a food startup that enables regenerative agriculture through data science. Additionally, they are a market leading imagery analytics provider.
Zomato is a food delivery startup that is connecting customers with restaurant and delivery partners. In a nutshell, they are a search and discovery service that lets you search from over a million restaurants across the globe.
FreshFoods is a food startup that delivers food on demand. Essentially, they offer freshly made food from a variety of different foods. In fact, the startup offers a menu that changes on a daily basis.
Whether you're running a small café or a boutique restaurant, Deliverect simplifies your online order management so you can focus on your craft and your customers.
Planted brings healthy and delicious plant-based proteins. Their mission is to put an end to the slaughter madness, reduce pollution and make the world not only better, but also more delicious.
Connecting Food offers digital transparency solutions that creates value to the products made by agri-food companies and restore consumer confidence in food.
SuperMeat's mission is to bring the world the highest quality chicken meat, grown directly from cells, in a sustainable and animal-friendly process.
Zero Egg produces a plant-based egg that will delight food lovers and chefs alike. Their egg has same look, taste, and texture as ordinary eggs, made from a unique blend of healthy plant proteins.
What all these food startups have in common
All of these food startups have used a combination of powerful tech tools and industry expertise to disrupt the traditional way of making and delivering food. Furthermore, we've seen new methods of food production being introduced, as well as innovations in the entire delivery process. Finally, it's safe to conclude that these food startups will continue to grow and hopefully inspire more innovation within the food startups industry.
More must-read stories from Enterprise League:
Learn how your business can survive a recession with

this business guide

. You should start applying it now.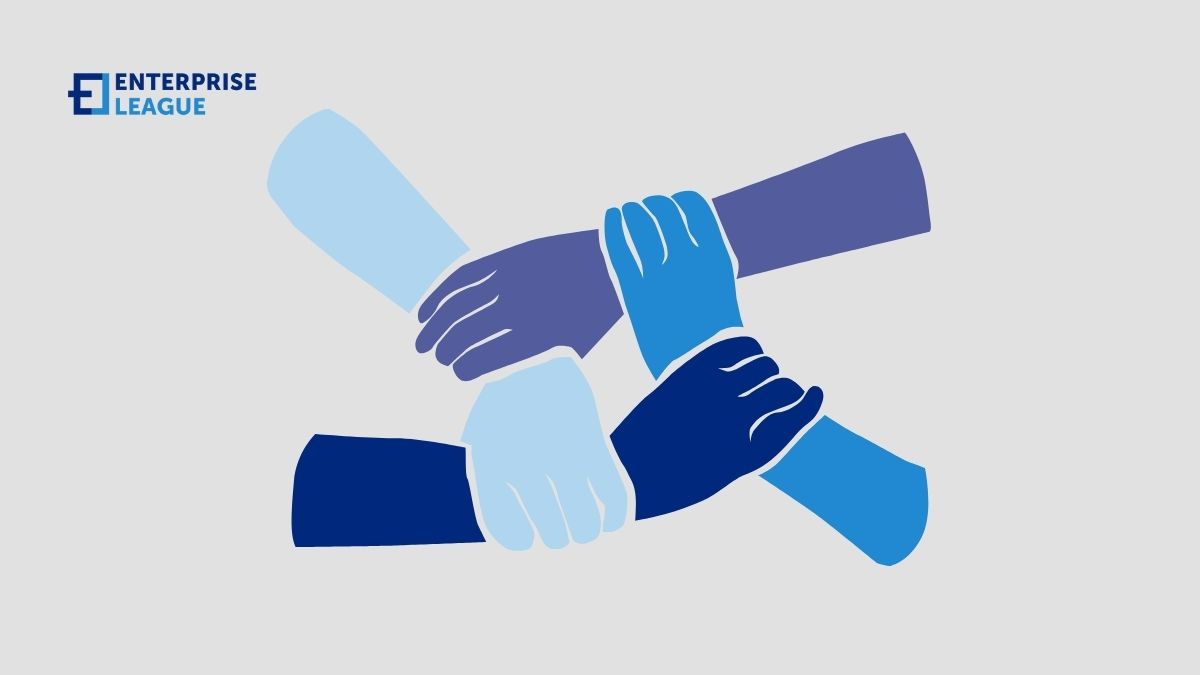 The importance of cross-cultural communication in the workplace and how it drives workplace success. Find out how to harness the benefits of global culture.
read more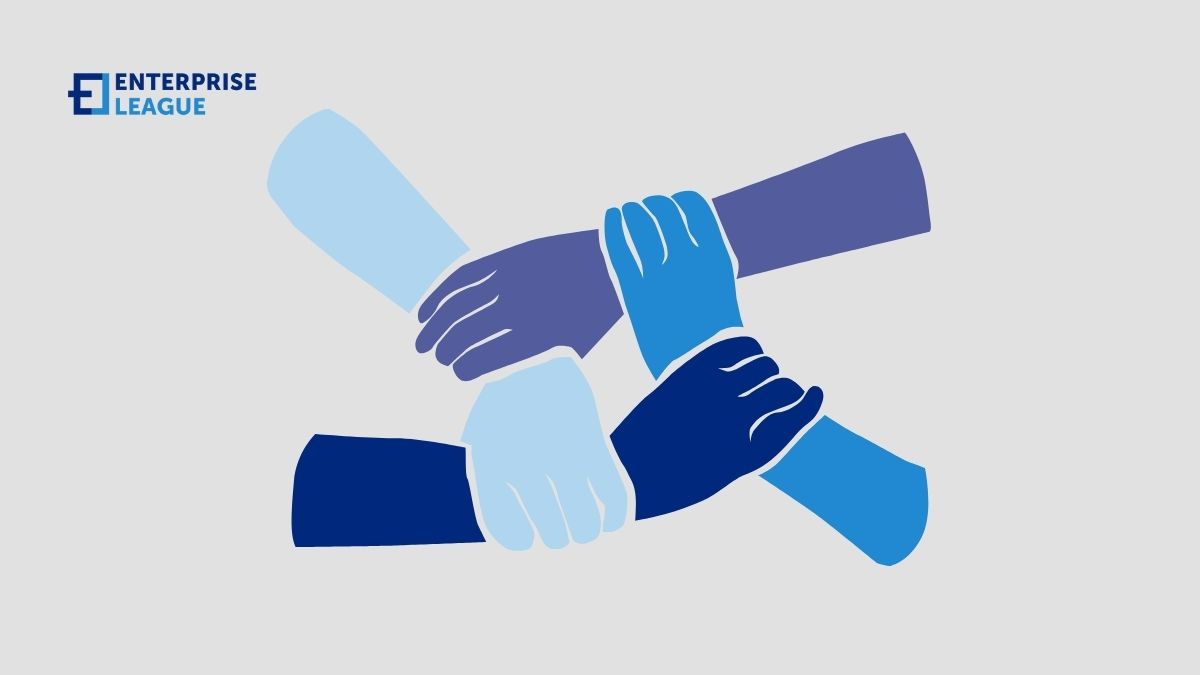 The importance of cross-cultural communication in the workplace and how it drives workplace success. Find out how to harness the benefits of global culture.
read more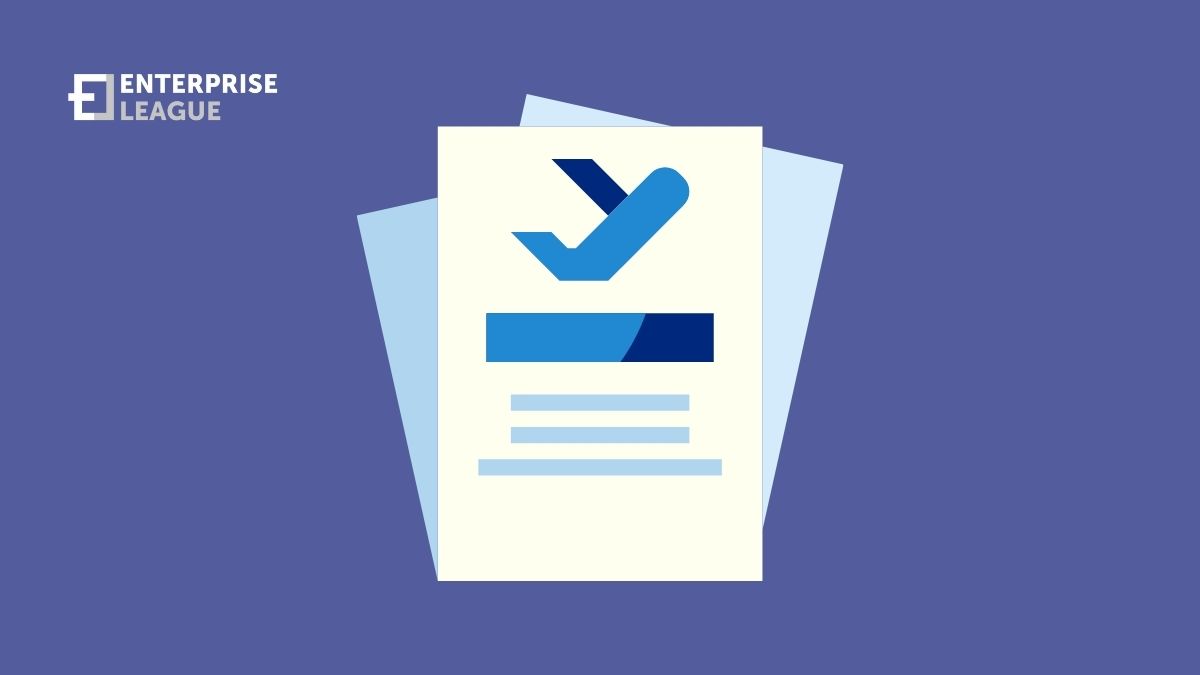 These advertising flyer examples will help your business stand out. Pick the one that suits your business goals and use it to attract more customers for your business.
read more