Blockchain is a hot topic these days and it seems to be well on its way to be a revolutionizing technology that will transform the 21st century. If you still don't have any idea why just think about the changes that happened after Nikola Tesla invented electricity. Marvelous, isn't it?
This technology will bring transformation not only in the way how we do business but also it will transform almost every other industry. Starting from healthcare to government agencies and real estate investments.
As with any other industry, many startups have started and are yet to start coming out. For now, the most profitable startups are NFT startups. These startups are at the cutting edge of this exciting technology and it is expected to have success in the coming years.
NFT Startups are business companies that work with Blockchain technology and have created or leveraged non-transferable tokens that represent unique digital assets, that can be sold as physical products.
In the list below, we show you the top 19 NFT startups that are changing the game in the Blockchain industry.
Founded in 2014 in Brooklyn, New York. It's one of the leading Ethereum companies in the blockchain industry. Their mission is to create next-generation applications, launch cutting-edge financial infrastructure, and gain access to the decentralized web. Their product suite, which includes Infura, Quorum, Truffle, Codefi, MetaMask, and Diligence, serves millions of users globally and has raised billions of dollars in digital assets.
It's a new startup, founded in 2021 in Tallinn, Estonia. It's a Play2Earn e-sport competition platform that allows users to rate their performance and challenge each other in their favorite sports using AI video judges. By using the platform, players can earn $MOOV, NFTs, and other rewards. The company's motto is "We eliminate any physical and geographical limitations in sports and allow everyone to turn their training into powerful peer-to-peer competitions."
Founded in 2018 in Vancouver, British Columbia, this startup is a pioneer in the e-gaming world.
This startup stays behind companies like CryptoKitties, NBA Top Shot, NFL All Day, UFC Strike, and Flow blockchain. In their work, they use Blockchain technology to bring NFTs and new forms of digital assets closer to their fans.
In four years, this startup has successfully raised over $600 million from investors including Andreessen Horowitz, Coatue, Union Square Ventures, Venrock, Google Ventures, Samsung, Dreamworks, Coinbase, and Zynga.
Is a decentralized platform for online game fighting based on a blockchain network. Inspired by the NFT subcategories, PolkaWar creates a fighting game in the real-time world. Players build a character system with various levels of weapons and equipment to battle other players (characters). Also, players can buy and sell digital items on the NFT marketplace.
This project is founded and designed in 2021 from three viewpoints of creators, users, and communities. Their vision behind the project is to enable more users to enter the NFTs market and facilitate the integration of traditional markets and the crypto economy.
Element is a decentralized NFT marketplace built on a decentralized blockchain network to help create, discover and share a valuable trading platform for both NFT creators and investors.
It's a community-based project launched in 2020. It presents the development of world-class blockchain games by supporting developers from the entire world to participate through incubation and crowdfunding development programs.
In just two years since its launching has grown from a small NFT platform to an immense App platform, game studio, launchpad, and NFT marketplace. In 2021, has launched its decentralized exchange marketplace called VulcanDex which entered into the top 5 NFT marketplaces.
Previously known as Polkamon is a P2E trading game based on blockchain technology that incorporates elements and gameplay patterns from Pokemon cards.
Offers playful entertainment, easy trading, and different types of animated NFTs of unique and colorful monster and creature characters. Its advanced features make it different from other NFT collecting platforms currently available. To participate in the ecosystem, players can use the Polychain Monster, which is an NFT token. 
Launched in 2017 with headquarter in New York. This startup represents an open and comprehensive web3 platform that allows an individual to explore their NFTs, connect and buy and sell their NFTs. 
OpenSeathe first and largest peer-to-peer marketplace for non-fungible tokens or NFTs. It also includes collectibles, game items, domain names, digital art, and many other items secured by blockchain.
It's a blockchain-based organization that pools funds and invests in in-game NFTs, allowing members to play Metaverse games and earn rewards. This organization is created in 2021 and is one of the first Yields to bring his DeFi concept of Yield Farming to Play to Earn.
Yield Guild Games acts as a device for lending in-game NFTs to members who cannot afford to purchase NFTs themselves.
Own the Moment is another "new kid from the block". This startup is launched in 2021 and since then it has seen tremendous growth. 
It's an immense platform that consists of, a content provider, and a community that provides everything you need to collect and invest in NFTs. Their mission is to help and support everyone that needs a strategy in this emerging field, through NFT discovery, education, analysis, and discussion.
Launched in 2015 with headquarters in Los Angeles, California is a creator-driven platform to mint NFTs, sell digital art pieces, and connect with collectors.
To assist artists, the company has created a blockchain-based digital certification platform for certifying and verifying artworks and collectibles. Every NFT carries an integrated Certificate of Authenticity designed to verify creative authenticity for physical and digital art and collectibles.
Is a new upcoming NFT startup that comes from Europe, with headquarters in Zug, Switzerland launched in 2021.
Is a next-generation ecosystem that is investigating the future of digital media and collectibles. It aspires to be a community-owned platform, working to empower creators, curators, brands, and organizations to engage with their audiences. Their mission is to get into sustainable revenue streams, generate value for their audiences, and make a meaningful impact in the blockchain industry.
Is a blockchain design created in 2013 which serves for storing and transferring particular data anonymously and securely.
It works by operating decentralized blockchain storehouse networks to store this data which is also passed down across generations. It uses NFTs as transmission technology. It's also allowed, to transfer a variety of data like prints, vids, watchwords, legal documents, bank details, and more. Along with that, it's also able of driving event- grounded data transfers.
If you are looking for an NFT marketplace for collectors and digital artists, Mintable is a name that has recognition among collectors. This platform exist since 2018 and is a great place to begin exploring the wide world of NFTs. Offers a variety of non-fungible commemoratives including digital collectibles, music, art, in-game particulars, and many more.
This is an Ethereum- grounded NFT business that gives collectors an easy way to produce, buy, and sell colorful NFTs. To buy or sell on Mintable, you need to have Ethereum coins.
It's an open-source NFT marketplace launched in 2020. In the short two years since its launching, it became one of the best NFT marketplaces that work on the Ethereum blockchain technology. Their main goal is one day to be a decentralized-independent association.
The platform uses its cryptocurrency called RARI which is the first governance commemorative in the NFT world. RARI enables the collectors on Rarible to bounce for any platform upgrades and share in curation at a rate of,000 RARI a week. While artists are needed to submit their creations for endorsement.
The founders of this startup have a vision that crypto will guide to decentralization of ownership and redistribution of capital. So, their mission is to develop an NFT ecosystem that will be centered and community-driven.
Spores Network builds a blockchain technology that will be the fundamentals for a full-stack, blockchain-agnostic NFT- DeFi platform. They believe that the platform will be secure, flawless, and friendly for all actors, making mass relinquishment of NFTs possible.
This is a startup that comes from India, founded in 2014 with headquarters in Mohali City, Punjab. Besides their specialty in mobile and web development, they also started developing NFTs.
Team Applify has created some incredible, cutting-edge products. Such as a marketplace for NFT watch faces which is a fusion of blockchain technology, crypto dynamics, and an OTT platform that converts any smart screen into a theater.
This project was launched in 2020 in Aurora, Ontario. Designed as a protocol combining Decentralized Finance and Non-Fungible Commemoratives. With this protocol, you are suitable to turn a standard NFT into a yield-generating investment.
Their vision is to integrate this protocol into every NFT platform with the end goal to become a fundamental technology in the development of NFTs.
Is an NFT business launched in 2016 in San Francisco, California. Their product is the first digital wallet for mainstream usage. Their developer-focused blockchain Etherium wallet allows creators, brands, and platforms to easily create, sell, and purchase NFTs through their platforms. 
What do all these NFT startups have in common
As we said at the beginning, all these startups are still new and in development. But they have a huge potential to transform not the Blockchain industry only, but also the way of doing business and transferring money as never seen before. The predictions are that all the startups listed on this list will be future unicorns in NFT and Blockchain industry.
More must-read stories from Enterprise League: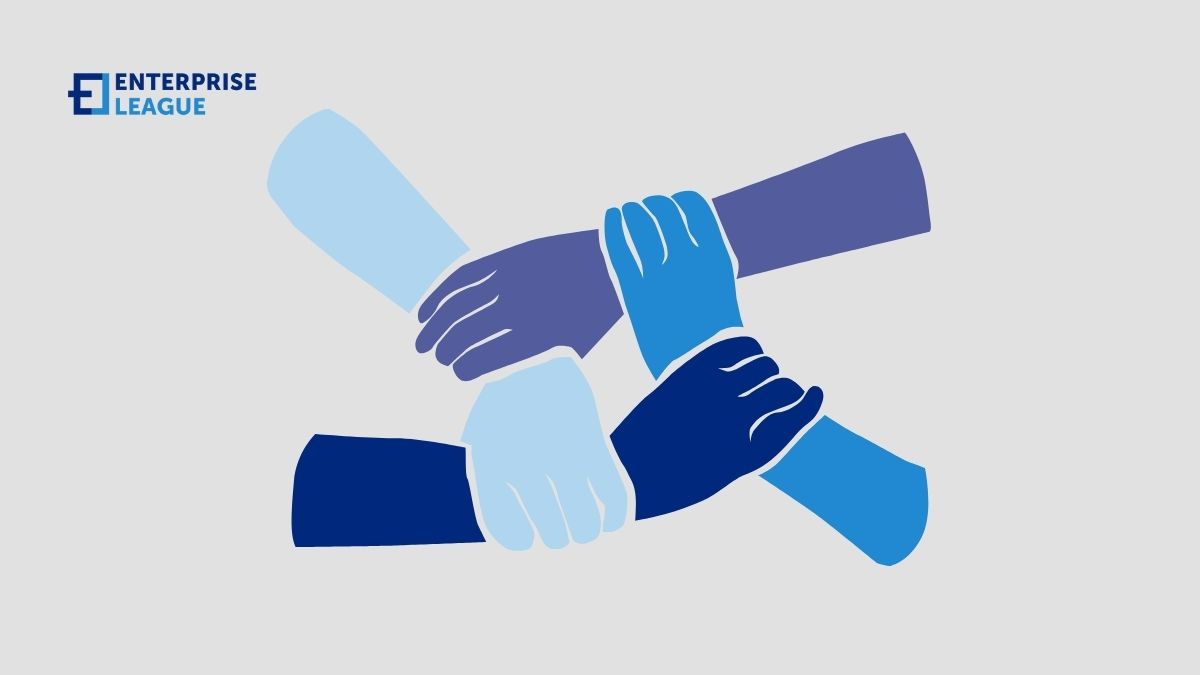 The importance of cross-cultural communication in the workplace and how it drives workplace success. Find out how to harness the benefits of global culture.
read more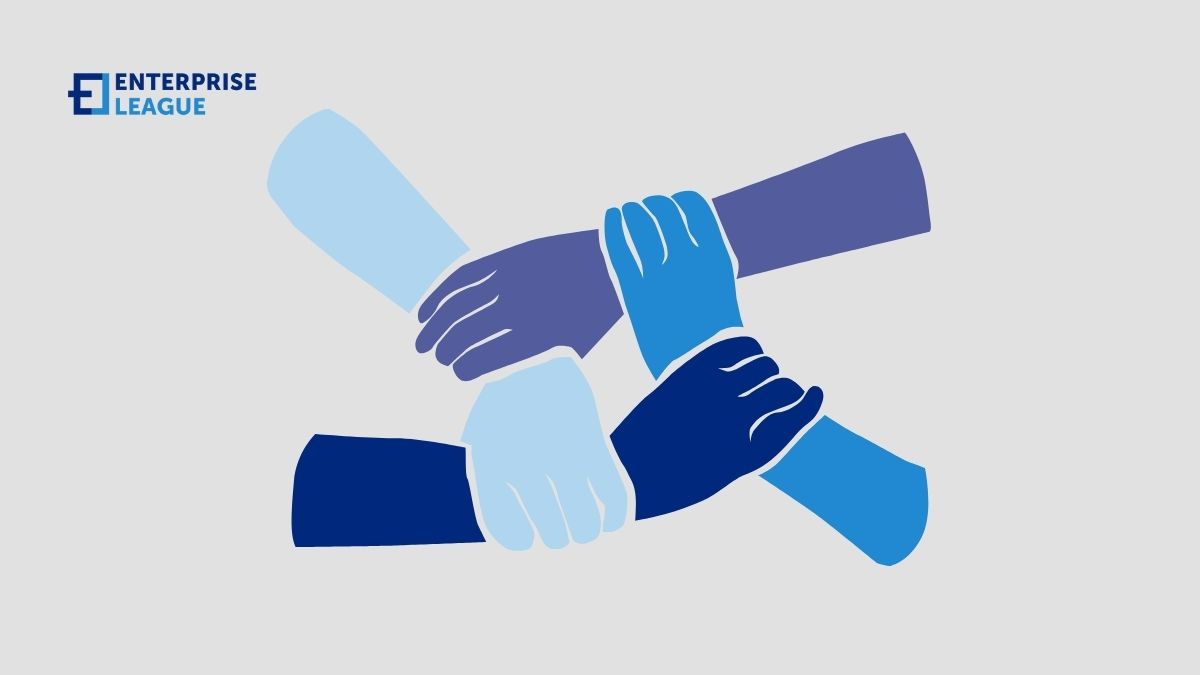 The importance of cross-cultural communication in the workplace and how it drives workplace success. Find out how to harness the benefits of global culture.
read more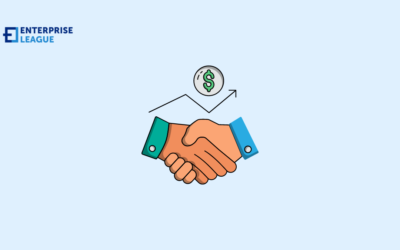 Shareholder agreements are vital, but they need to be done right. In this article, we outline the top 5 mistakes to avoid when drafting a shareholder agreement.
read more