As we enter a new decade and feel the need for change and growth awake in us, many entrepreneurial minds around the world are aroused by this question: What are the top 10 small business ideas to kick ass in 2020?
These days, it seems like it's harder to come up with new business ideas than it is to secure funding for them. Because if the idea is revolutionary and profitable, investors will come to you running, instead the other way around. 
But what makes good business ideas – good? If someone tells you that it shouldn't be something that's seen or heard before, don't listen to them. Like Barbara Grizzuti Harrison once said "There are no original ideas. There are only original people."
However, there are thousands of small business ideas out there, but you only have to pick one that you love, believe, enjoy and are good at one. Furthermore, for that idea to succeed and make money, there has to be a demand. So, for the millionth time – do your market research!
Then again, there is no such thing as that one best business to start in 2020, because the business environment and climate always evolve. The beauty of entrepreneurship lies in diversity and competition – the more the better. 
Take inspiration from this list of creative small business ideas, but don't forget to trust your gut and think outside the box. 

August 2020 update:
Reading the introduction months into the pandemic sounds too naive and even funny. But how were we to know that the virus that had just showed up in some province in China was about to cripple the world economy?
Nevertheless, all is not lost. We survived the 2008 recession, we'll survive this one too.
We thought it would be useful to comment each of the small business ideas below from a lockdown/pandemic/Corona point of view. Do they still make sense? Are they a lost cause or not?
Look at the red-coloured text to find out.

With humanity taking a greener path into the future, bicycles have become a popular mean of transport and recreation in recent years. According to a research from NPD Group mountain and electric bikes are the fastest growing types. Moreover, they report that in the US sales for bike services/repairs has grown by 3 percent.
So take notes, because bike specialty stores that offer a tailored experience backed by expertise are going to be a huge thing in business the following decade.

In general, public transport around the world currently operates with decreased frequency. In addition to that, health authorities advise to avoid it since the virus spreads easily in crowds. Hence Germany is seeing a spike in bicycle sales; the Italian government covers 60% of the bike price and so forth.
Final verdict: Bike sales and usage has increased with the speed of the Covid-19!
This is one of the hot new business ideas for those with artistic skills. Wall decor has been a huge trend in interior design lately. Truth be told, all you can see on Instagram these days is walls full of art in all forms: paintings, photography, graphics, topography and what not! 
You're skilled in any of this? Good. Do what you do best, put it in a frame, pack it nicely and come up with a catchy brand. You can sell it anywhere: Etsy, Amazon, eBay, Aliexpress, your own e-store, Instagram, Facebook… the options are limitless.
Need more inspiration? Take a look at these floating maps. Stunning!

People are stuck at home since travel is mainly restricted. This means the focus is shifted to their interior and how to improve it. After all, we can confirm that our neighbours were massively renovating their houses during the lockdown.

Final verdict: Wall art makes our homes more cosy and sophisticated and since people now spend most of their time at home, this is still a good business idea.
3. Home-made meal delivery service
We've become more conscious about what we put in our mouths more than ever. Vegan, organic, gluten free, unprocessed, ethically sourced… But one thing they have in common is that they are healthy. So use this craze for healthy-eating and turn it into cash source.
As an antonym to fast food, home-made food has made its comeback and its popularity is growing by the day. 
Take your old recipe book out and start creating the menu. Don't be afraid to offer something different. This is an emerging niche, but the competition is already tough. Find your market: office workers are the steadiest option. Listen to their needs.

Restaurants were forced to close for guests. Those with delivery, however, continued to thrive as the demand for food delivery increased. Same goes for home-made food delivery.
Final verdict: The pandemic may have been fatal for some industries but the food delivery sector is growing faster than ever. Jump in the water and the strong current will guide you.
If Beyonce is doing it, then it has to turn big profits because this girl is not doing anything mediocre. Her voice may be her best asset, but her entrepreneurial mind is right after it. 
Fact is, huge brands saw the potential in unisex clothing and went straight after it. But so did the small business community. So why not take a piece of the cake? There's enough for everyone. With talks about gender neutrality gaining more recognition each day, this is possibly a million-dollar worth idea. Moreover, the shifts in our society imply that this is not just a current trend, but it's here to stay.

The fashion industry has suffered severely due to the pandemic. The economic uncertainty, office closures, curfews, travel bans and other factors have prompted people to think that buying clothes right now isn't the wisest call.
Final verdict: This is probably the riskiest of all small business ideas mentioned here. However, if you decide to launch your unisex clothing line this year it's imperative that it's availeble for online shopping.
5. Organic skin care and makeup
One thing is for sure, clean skin care is here to stay! Individuals, organisations and companies are already on the move to make authorities change out-dated laws that allow use of nasty chemicals and harmful ingredients in cosmetics industry.
There are more clean beauty brands than ever before, and the reason for this is the increased demand. The public finally realised the risks that come with chemical-infused cosmetics and are now seeking healthy alternatives.

During lockdown many shifted their focus on their wellbeing and staying healthy. So it comes as no surprise that the natural cosmetic industry is booming right now. 

Final verdict: Launch your organic skincare line and benefit from the current increase in demand. After all, now more than ever people spend more time looking at the mirrors and they all want to see a perfectly healthy complex.
6. Box subscription service
You might think it's strange to that box subscription services is listed as one of the 2020 best business ideas but hear us out. People love them! Why? Because they make them feel like Christmas lasts all year round.
A box full of surprises. Beauty, entertainment, art, video game products – the list can go on as far as your creativity. 
Additionally, you'll always know the profits you're going to make based on the number of subscribers. Pretty simple.
I mean look at Dollar Shave Club – it was sold for $1 billion and the founder still remains CEO.
Statistics show that the number of subscriptions have hit record highs during the lockdown and the trend continues even after reopening. With in-store shopping gone and people looking for experiential shopping, it's no surprise that people turned to subscription.
Final verdict: Subscription box services have made 8-months worthy sales in a couple of weeks. So if now it's not the right time to open a subscription box business, it'll never be.
7. Co-working + childcare
 It was about time that childcare became an essential part of co-working spaces. Utterly practical and life-changing for parents who don't want to abandon their careers. Especially for moms who don't have much of a maternity leave but don't want to abandon their child so soon. In fact, it's a lot cheaper a less complicated in a logistical sense compared to traditional daycares. 
Slowly but surely co-working spaces that offer on-site babysitting are becoming the norm. Moreover, the competition is not that harsh so you can come up at the surface more easily.
The Wing sorted this out just beautifully, and now offers its members babysitting, classes and playtime.
Working parents probably took the hardest punch during the lockdown. With schools shut down, and them forced to work from home, it's safe to say they are desperate. The lockdown has only amplified the importance of co-working spaces with childcare on premises.
Final verdict: This is still a smart small business idea. The only thing that's changed is that you should now follow stricter health safety measures and adapt to social distancing. Hand sanitisers, appropriate distance between seats, ventilation and plexiglass separators are just some of the things that small businesses now have to provide.
Like we said before, humanity is on a mission to save the planet and sustainability plays a big role in all of this. With many countries closing their doors to waste and passing regulations to protect the environment, sustainable packaging is a business idea that can bring you massive profits in the long run.
The demand is on the rise and with no prospects to slow down anytime soon. Sustainable packaging is on the agenda of almost every big brand in the world.
Reduce, reuse, recycle – that's the motto here!

Everything's not lost, but the hygiene concerns during the pandemic have put sustainable packaging on the backseat again. In other words, the industry is struggling as people have turned to single use-packaging as the safer option (at least for their health).
Final verdict: The sustainable packaging industry is facing challenges. Once again they have to convince users that they are the better option. But to do that, they have to make their products not only environmentally friendly, but also health-friendly.
When digital photography became available to us we quickly forget how precious it is to hold photo albums in your hands. For years all we've done is take tons of photos, put them in a folder on the computer and forget about them. Speaking of this, it's not rare that the computer broke and all your memories were wiped away.
Thankfully, we realised the mistake we made and started to go back to the old ways. Photo printing is on the rise once again and not even Zuckerberg can stop that. 
Write down your business concept, play the nostalgia card and start cashing in!

Looks like the photo printing market hasn't been infected with the virus. In fact, according to Technavio it will grow by $4.68 bn during 2020-2024.
Final verdict: Stick to your business plan and launch as soon as possible to get an advantage before your competitors.
If with photo printing we're going back in time, 3D printing takes us in the future. 
You're a good designer but don't know how to turn your skills into a money-making machine? The answer is 3D printing. 3D printing isn't just for prototyping anymore. 
3D Hubs report that in the next five years a growth of 23.5% each year should be expected, with a current market size of over $10 billion.
Moreover, they say that small businesses play the biggest role in the industry.

3D printing is obviously one of those sectors that have grown amid the global pandemic. It has jumped to rescue health workers across the world and significantly decreased the shortages of PPE (goggles, shields etc.).
Final verdict: If anything is certain this year, is that 3D printing is not only our future, but also our present. It would be foolish to postpone the opening of your 3D printing business because of the situation.

3D printing is obviously one of those sectors that have grown amid the global pandemic. It has jumped to rescue health workers across the world and significantly decreased the shortages of PPE (goggles, shields etc.).
Final verdict: If anything is certain this year, is that 3D printing is not only our future, but also our present. It would be foolish to postpone the opening of your 3D printing business because of the situation.
Start working on your small business idea now
To turn any of these ideas into reality and start making money off of it, you need to partner up with the right companies. Networking is key to position your business on the market. The Enterprise League business platform enables you to quickly and easily find business collaborations. Take control of your business, register your company for free and start getting new business deals.
More must-read stories from Enterprise League:
Create your company page. Discover companies to work with. Get business deals.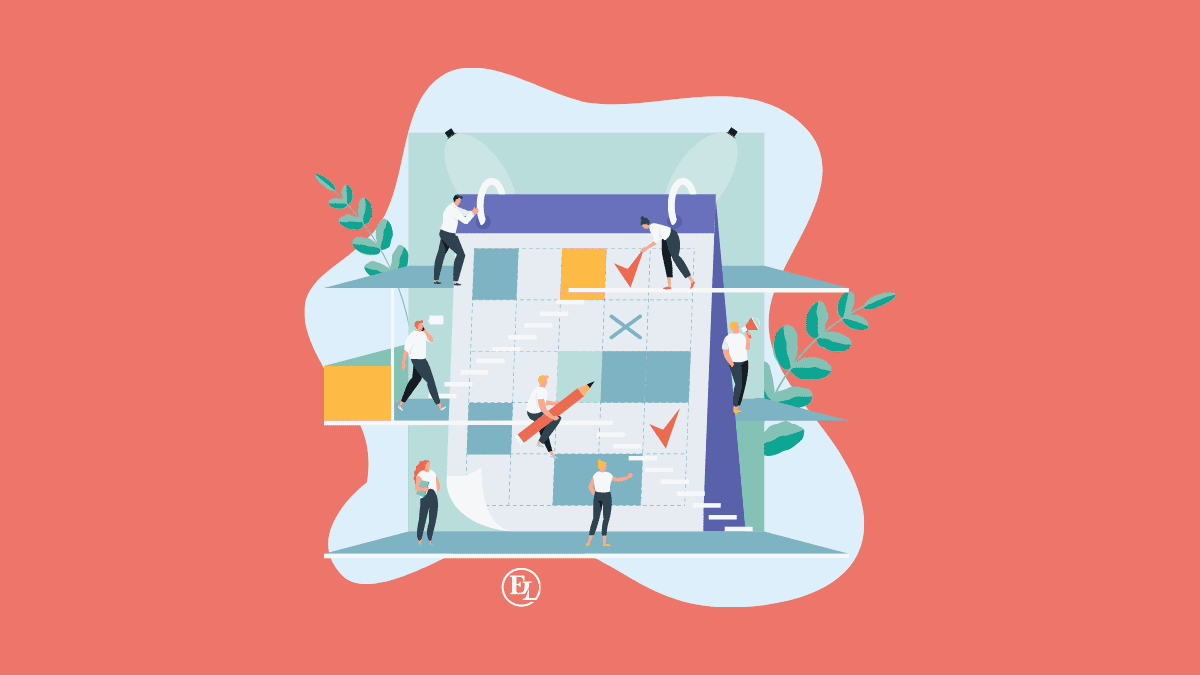 Does writing a business plan scares you? It really shouldn't if you know the key elements of a business plan. From that point on it's all easier.
read more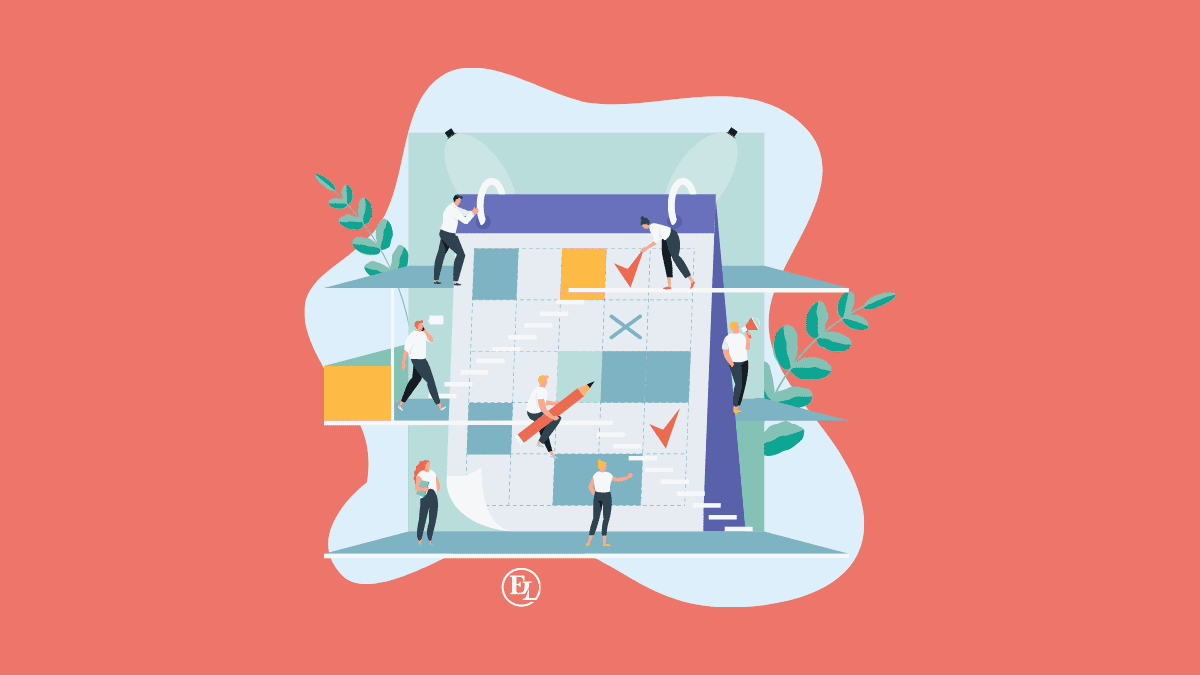 Does writing a business plan scares you? It really shouldn't if you know the key elements of a business plan. From that point on it's all easier.
read more
Efficiency in business is crucial to profitability so managers need to constantly find ways to improve it. Here we have a couple of dozen ways you can improve business efficiency.
read more