With consumerism hitting record highs, and eCommerce flourishing, how to start a wholesale business is a question that beats many wannabe entrepreneurs. If you're one of them, you've landed on the right page.
In this article, we're going to cover all the basics you need to know about starting a wholesale business and excelling in it. We even went the extra mile and spoke to several professionals from the wholesaling sector to ensure we got the best tips for you
Understand what is wholesale business
Before you let your mind weave an entire wholesale business plan it's important to understand its essence i.e. what is wholesale business?
Wholesalers are business entities that buy goods in bulk directly from manufacturers or distributors, and then sell them in smaller quantities to retailers.
Although in modern times there are examples of B2C wholesaling, wholesalers per definition sell their goods to other business entities. This means their buyers are not the end consumers, but instead the retailers and similar business organizations the consumers buy from.
Because wholesale businesses buy in bulk, they usually get special discounts and overall cheaper prices.
In conclusion, wholesalers are sort of mediators between manufacturers and retailers. This puts them somewhere in the middle of the supply chain
15 Wholesale business tips for beginners
Four professionals familiar with the nature of wholesaling are sharing their top three wholesale business tips:
1. Get an ERP system set in place that integrates with your inventory management tool such as scanners.
2. Have an accessible website that allows for wholesale pricing that integrates with your inventory system and accounting system
3. Set incremental sales goals every 6 months to build steady growth.
    Rob Stand, SEOBetter
4. Determine the wholesale or distribution model. Wholesale and distribution are two different models. Wholesale is to connect wholesalers and retailers, and then retailers sell products to consumers. And distribution directly links the manufacturer or wholesaler with the final Consumer.
5. Choose a suitable and reliable supplier. Understand and analyze suppliers through multiple channels and multiple dimensions, and reach cooperation. Suppliers cannot be selected based solely on the price of the Product.
6. Know the necessary legal documents. Before starting a business, you need to obtain the necessary wholesale license.
    Elle Brown, Nihaojewelry 
7. Find a direct supplier of the goods or products you want to sell because if it will come directly from them, the products will be priced lower compared to if you will be buying it from other resellers too.
8. Find an in-demand product that is not easily perishable so you won't have any problems even if you won't be able to sell everything all at once.
9. Find resellers whom you would pass your products to. These resellers will be the ones to sell the product for you and you would serve as their supplier.
    Lewis Keegan, Founder of SkillScouter
10. Don't forget to focus on service. It's a core function which will create the most customer loyalty for your business – whether that means answering customer questions, pushing out upgrades on your products, or repair and maintenance.
11. Your relationship with the manufacturers of the products you distribute determines your strategy. Whether you primarily focus on margin or volume depends on how much exclusivity the manufacturers will grant.
12. Build an A-team to help you manage all the complexity of a wholesale business: managing supplier relationships, developing new customers, tracking inventory and warehousing, purchasing, estimating, billing, and financial reporting.
    Rina White, Owner and CEO of Laundry South Systems & Repair 
13. Most important is to ensure you've got the basics right:
Have you worked out a

sales forecast

?

Have you got

enough stock

to fulfil the forecast, not just the initial pipeline fill, but also onward sales.

Have you

calculated enough margin

for everyone in the chain, including building in a promotional allowance.

Hitting

launch date is all important. Make sure you're confident of production timelines.

Marketing campaign

is next and whilst it runs in tandem with stock, logistics and warehousing, it really is no good if you have nothing to sell.
14. Build trust not only with your customers but also your suppliers:
Make sure to

build a rapport of trust

. There will be times when cashflow is tight and someone will let down the other.

Trust is nurtured at the outset by being clear from Day 1 particularly around trading terms, payments, deliveries etc
15. Have a clear vision:
As I have often been told by those around me whose words I listen to, '

nothing good ever comes easy

'.

Have a plan for the best of times ahead but be absolutely

prepared for the worst of times

. Plan ahead and try to foresee scenarios of things going wrong with the business and its supply consistency. These times will come, so best to be prepared.

At the end of the day though, try to have fun. This is business, its trading, not healthcare. So take a deep breath and get stuck in!
   Arun Kapil, Founder of Green Saffron 
16. Consider what IP (intellectual property) you may be able to build into your business. You don't just want to sell other brands, you ideally want to build up a brand that you also own.
17. Cash flow.  As a wholesaler yo u will be dealing with a large number of customers, each with different payment terms.  Think carefully about what terms you are getting offered from your suppliers, and try to extend those as much as possible to offset the terms you will need to give to your customers.
18. Marketing and product training.  Products don't just sell themselves, so think about how you can support your customers with marketing, promotional initiatives and product training to make sure that your customers are doing everything they can to sell your product to their end customers.
    Damon Bonser, CEO of British Design Fund
9 Wholesale business examples
2020 is definitely not what we were hoping for. The optimism about entering a new decade has been smashed by the pandemic. Having that in mind, it would be crazy to suggest that products related to travel will sell well in 2020. This might have been the case last year, but not anymore. And since the situation is not settling down anytime soon, this list of wholesale business examples reflects the needs of humanity during a pandemic.
1. Home improvement products
We're all at home. Even after the lockdown eased up, we're still gravitating towards our home. So it's no surprise that people have turned to renovations, DYI projects and home improvements. Considering that, the demand of home improvement products is rising and will continue to do so. Especially in the Northern Hemisphere where summer is at full speed.
Food is something that has always been and always will be in demand. That's for sure. However, food sales have hit record highs during the lockdown. And since people are still scared of a second wave, they won't stop stockpiling. Especially not when autumn arrives and colder temperatures are on the horizon.
Food is something that has always been and always will be in demand. That's for sure. However, food sales have hit record highs during the lockdown. And since people are still scared of a second wave, they won't stop stockpiling. Especially not when autumn arrives and colder temperatures are on the horizon.
COVID-19 essentials pop-up stores are the new thing. And these stores need supplies, so here's your entry ticket. It may feel like you'll be profiting from people's misery, but the truth is the bloody Coronavirus is everywhere around us and we will need face masks, hand sanitizers, thermometers etc. for a very long time.
I don't know who the first woman was, but I guess it all started from her. Women love beauty products. And as appears, in recent years men seem to like them too. There isn't a single celebrity left without their own beauty line: Lady Gaga, Kim Kardashian, Rihanna, Jennifer Lopez, Kylie Jenner, Gwyneth Paltrow… The list goes on and on.
According to Forbes "The cosmetic industry is growing faster today than ever before with an estimated market value of almost $805 billion by 2023. It is expected to grow at a compound annual growth rate (CAGR) of 7.14% from 2018 to 2023."
6. Backyard entertainment
I may have come up with that term on my own but trust me on this one. Borders are closed, travel is restricted. In other words, a lot of people won't go on their traditional summer vacation this year. So they're naturally looking for alternatives. A friend of mine recently wanted to buy an inflatable pool. And guess what: 6 stores he went to were out of stock! 
Market potential! Heck yeah!
Add grilling, outdoor furniture, pool floats, sunbeds, umbrellas, lighting, sound equipment… to the equation and you have a ready-to-go wholesale business idea.
As contradictory as it sounds, the most obese generation in history is also the most athletic one. Everyone's (at least trying to) eating healthy, exercising daily, jogging, meditating… Many during lockdown started exercising because they were afraid to get fat with all that food and staying at home. 
I mentioned the celebrities owning beauty brands, but activewear and athleisure are not far behind.
8. Kids toys and educational materials
With the closing of many kinterdens, nursery schools, playgroups and maternal schools around the world, parents are practically held hostage. They are expected to work and take care of their children at the same time. 
The logical direction of this situation is that children need to entertain themselves and parents will buy all sorts of toys to have just one uninterrupted video call with their boss.
Organic this, organic that. Suddenly, the food, cosmetics, and consumer goods we used until yesterday are no good and causing all sorts of health problems. Several years ago it was hard to find a shelf in the deli with organic products, and now we have entire stores selling organic-only products.
This isn't going away anytime soon and the demand is growing by the day.
Where to find wholesale business opportunities
Leverage the power of the Internet and turn to the business platform Enterprise League. There you will find an unlimited number of wholesale business opportunities. After all, there are more than 80 000 companies, from 76 countries and over 50 industries. Many of them are manufacturers and retailers, which is practically all you need.
Additionally, there's a special place on the platform called DealZone where everyone's posting buying or selling deals, and others are bidding their best offers.
Create your company page. Discover companies to work with. Get business deals.
Business success greatly depends on the ability to predict future trends. Hence we're discussing how to predict future trends and leverage them for the growth of your company.
read more
Business success greatly depends on the ability to predict future trends. Hence we're discussing how to predict future trends and leverage them for the growth of your company.
read more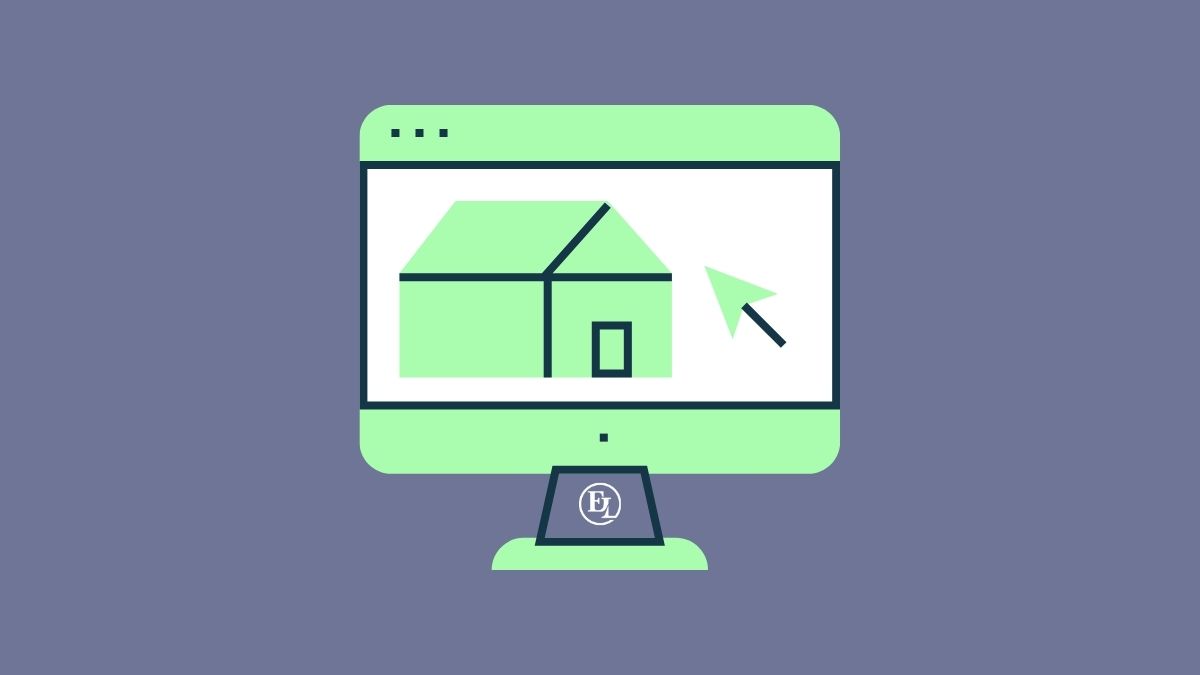 If you're in the real estate industry you'll find these tips about SEO for real estate quite handy. Each of them has the ultimate goal to attract more clients for you business.
read more