Last year when we did this list of the best apps for entrepreneurs we said that we had all become app addicts. For what it's worth, this statement fortified in the past twelve months. With all the social distancing, remote work and new normal, running a business became completely dependent on the best business apps entrepreneurs could find.
But with thousands of apps emerging by the day, it's hard to know which ones are the best apps for entrepreneurs in 2021. In other words, it's tricky to create a list with apps for entrepreneurs that everyone would agree they tick all the boxes.
With this in mind, we went above and beyond with research to put together a list of must-have apps for entrepreneurs, whether seasoned or rookies. However, if this seems like too short of a list, head to our more comprehensive list of 119 free tools for business.
Top apps for entrepreneurs who strive for success in 2021
We divided this entrepreneur app list into several categories to be easier for you to find what you need.
Sales and marketing apps for entrepreneurs
Attentive – With SMS marketing expected to rise by 52% by 2023, it's better if you catch up on the trend on text marketing ASAP. According to entrepreneurs, Attentive is just the right app for that. Whether for announcing promotions or launches, or staying in touch with your customers, this is the app you need. It's interface and features are intuitive and easy to use. Moreover, their customer service is impeccable – answering questions and resolving issues on a whim.
Klaviyo – You don't need to watch tutorials to set Klaviyo up and understand how to use it, which, compared to its competitors, is a major advantage. Excelling in email marketing, this app is nothing short on diverse features to help you deliver the whole package, all wrapped up nicely. It's perfect for D2C eCommerce businesses, and it integrates seamlessly with Shopify, Magento, WooComerce and their likes.
Square – This is a must have business app for entrepreneurs on the go who want to bring their business everywhere with them. Once signed up, they send you a small reader to connect with your mobile. Then, you can easily process credit and debit card payments. Compared to other payment solutions that are static, Square offers you mobility, making it easier to close sales wherever and whenever.
CanIRank – You can say that we're biased because CanIRank is an Enterprise League member, but remember that this list was made based on suggestions and reviews by entrepreneurs. Actually, we were happy to learn that one of our members is considered to be one of the best business apps among entrepreneurs.
What sets them apart from other SEO software companies? The fact that they're first to leverage AI to give you specific, actionable recommendations. Others just give you rough data, and you have to figure out what to do with it. Moreover, you have an SEO consultant at your disposal at all times.
Enterprise League – We may have been too modest to put ourselves on the list last year, but when Business Insider gives you recognition for being one of the best business platforms to join, you got to be worth something. 
Enterprise League is an AI-powered platform built for entrepreneurs who want to find partners (suppliers, contractors, vendors etc.) and clients within a couple of clicks. But unlike directories, this platform is interactive and makes it easier for the members to close deals (buy or sell) remotely, giving them the space to focus more on the execution of the deal and not just on searching for the right collaborator.
Synder – This app removes the scary from bookkeeping. eCommerce business owners love it because it imports current and historical data about transactions from payment processors and eCommerce platforms in QuickBooks or Xero. But more importantly, it synchronises the data and minimises error in tax reports. Customer support is definitely their strength, as they're super responsive and helpful.
SaneBox – If you're one of those entrepreneurs struggling to deal with their overflowing inbox, then SaneBox is one of the best entrepreneur apps for you. The best thing about it is that whether you're on Gmail, Outlook or some other email service, you can use it. With its AI technology and smart algorithm annoying senders won't bother you anymore, and you can focus on the important messages. Of course, this is just a fraction of what this app does: sorting and decluttering, one-click unsubscribing, snoozing, notifications for follow ups…
Brosix – Another member of ours, Brosix completely deserved it's place on this best apps for entrepreneurs list. It's a super secure instant messaging app for business. In other words, if you want to stay in touch with your team without compromising security, this is the app you need. Their advanced encryption will keep you safe from intruders. Packed with features, it makes internal communication easier and more efficient. And that's all you need in the era of remote working.
Mint – When it comes to tracking and managing finances, it's easy to be sucked in the tornado. One late payment, and kiss goodbye your credit. But Mint makes sure you're notified before the payments are due and, on top of that, it alerts you when funds are at critical low. There are other handy features as well, to keep you out of filing for bankruptcy, however, the most important aspect is that your data is safe and protected.
RescueTime – If all fun and games living in the Digital Era, having all these awesome apps to make your life easier. Until it's not, and they start distracting you from the important work. You miss a deadline, then another, and the proposal you sent is full of mistakes… It's time to work on improving your productivity, it's time for RescueTime.
This app is better than many of its competitors mostly because of their FocusTime feature, which blocks distracting websites when you need to focus. You can also set daily limits on apps and sites, or schedule focused time directly in your calendar. The reports are truly eye-opening – making it clear where your time goes to waste.
 Videoshop – Unless you've been living under a rock for the past couple of years, you know how video content rules social media, content marketing and advertising now. The surge of TikTok made this trend even more evident. But in order to stand out from the crowd, your video must be top notch and in tune with your brand. Instead of hiring freelancers because you know zero about editing, we suggest you try Videoshop. It's intuitive to use and offers plenty of features: adding subtitles, music or sound effects, merging clips, trimming footage etc.
Frase – You can argue creativity is most important when it comes to content creation, but SEO experts would rightfully smirk. All your genius ideas about content will go down the drain if not backed up by SEO. This is when Frase jumps to rescue. This AI-driven app reduces research from hours to seconds without making you sell your kidney to pay like other SEO tools do. It will help you create content that your audience is actually interested in.
Loom – The best way you can explain how something works to your clients is through video. Step-by-step infographics can be helpful but also intimidating. But a video cuts the chase. Hence the reason Loom found its place on this best entrepreneur apps list. Simply download the app or add the Chrome extension and start recording your screen. The best thing about it is that the video automatically uploads on the cloud from where you can quickly share it.
Populr – With Populr, a user-friendly one-page website creator, you no longer have a valid excuse for not having a website in 2021. The business world has been shook by the notorious virus and anyone who failed to move online and create a website voluntarily signed their death penalty. Thanks to Populr and their drag and drop editor, everyone who knows how to move the mouse, including your Grandpa, can create beautiful landing pages. And that's just the beginning of it, the app has a range of other features to provide a full package experience.
Unfold – To cut through the noise on social media you have to have catchy content that will amuse the viewer. For this purpose, Unfold developed a story maker and Instagram template editor that beats their competition with the user-friendly interface and huge collection of ready-to-use templates. It helps you create stories that resonate with your brand and intention in mind, while saving you on time and nerves.
Self-improvement entrepreneur apps
Blinkist – An entrepreneur's life is often hectic, and finding the time to read a book can be hard. But this doesn't give you the excuse to not upgrade your business knowledge. Having that in mind, the developers of Blinkist made sure their content (audiobooks and podcasts) is easy to digest. Hence, a typical listen is somewhere between 5 and 15 minutes. They have a huge library and a plethora of topics to choose from. So the next time you go jogging or are stuck in traffic, turn on your Blinkist app and soak up the knowledge.
Instapaper – Although last year their biggest rival, Pocket, appeared on this list, this time we decided Instapaper deserves the spot. Why? Because it's the simplest read-it-later app to use and it's cheaper. On the other hand, it's packed with features and functionalities that are more in pace with the needs of the modern entrepreneur. The best thing about it is that it's integrated with Kindle.
Uloo – Accountability is of utmost importance when it comes to accomplishing goals. Well, Uloo gives you exactly that. You can join small groups or choose 1:1 coaching – whichever is your cup of tea. This is an app that doesn't help you set goals, but pushes you to achieve them when you lose focus or motivation. If you struggle to keep up with your objectives in business, this is the app for you.
Loona – Sleeping only 5 hours a night is not something to brag about. Whoever self-proclaimed business guru told you that entrepreneurs must hustle day and night in order to succeed, he was wrong. Quality sleep is what keeps your mind and body going. And Loona will make sure you get it. Every night! It will set you in the mood for sleeping even when you can't disconnect your brain after a long, busy day.
Forks Over Knives – Now that you have improved your sleep, it's time to pay attention to the food you put into your mouth. Food is basically fuel to your body. So if you can be mindful of what kind of fuel goes into your car, you can be mindful of your body as well. You don't want it to break down in the middle of your entrepreneurial journey. Forks Over Knives will plan your meals and teach you how to prepare them. Depending on your goal (lose fat, more energy etc.) this app will offer you the best meal plan for you.
Best apps for entrepreneurs 2020 edition
While we're done with this weird year forever, many of the entrepreneur apps are still relevant and can offer much in 2021 as well. Take a look:
Copper – Fully integrated with all Google tools, this is a robust CRM that does wonders for sales prospecting and decision making. Moreover, it gives you the freedom of easily managing the relationships across your business, whether it's marketing, sales or finance. All in all, a pretty seamless interface that comes at a fair price.
Lemlist – If you shiver every time someone mentions cold emailing, and want to curl up in a corner and cry, this is the perfect app for you. It will save you a lot of time and tissues. Although the overall design is easy and simple, that doesn't mean it's basic when it comes to functionality. What users love most about it is that it offers so many personalisation tools that help them build warmer relationships with their prospects.
leadr – This is an app for entrepreneurs who have already understood that networking is the key to business growth. Just like an abracadabra, a single touch and you capture event leads anytime, anywhere. No more, papers, lost contact info or misspelled names. Plus, it's GDPR compliant.
Hunter – "Hunter lets you find email addresses in seconds and connect with the people that matter for your business." – this is how they describe themselves, and we have nothing to add to it. As simple as that. Just enter a domain name and you have a list of verified email addresses for the company in question. 
Privy – Is growing your email list a big concern for you? Privy's users swear that the catchy pop-ups and Spin to Win displays grow their email capture and campaign conversions to new heights. Despite the pool of benefits and features they offer, their pricing is still an affordable one.
Asana – This is one of those productivity apps for entrepreneurs that make it to every list. Every remote team should have it. It makes task management and collaboration a piece of cake. Unlike other project management platforms, their interface is clean, sleek and intuitive.
Superhuman – Often named as the best email service out there, Superhuman is an invites-only app that isn't much pocket-friendly. So why is it on the list? We told you, it's the best. Speed is what differentiates it from the competition. Many of the users say that the on-boarding process made them feel like they're getting a bespoke product.
Toggl – Here's an interesting Reddit convo to grasp the idea of time-tracking for you, and why you should use Toggl: 
User A: "I bill per project, so don't waste time tracking hours."
User B: "But how much did that project cost you? What was your profit? Even if you don't cut yourself a check, you need to know labor. It will help you better quote projects in the future. And it's hard to instill the habit when workload is heavier. Now is always the right time to start tracking time. #HillIDieOn"
LastPass – There's not much to say here. We all know the struggle of remembering passwords. This app puts an end to it. Once you save a password, it's easily accessible on every device.
Wunderlist – Forgive me Father for I've sinned. I forgot to finish a task that's due tomorrow, and now my boss will kill me. Jokes aside, if you're half as much forgetful as I am, this app will change your life. All your to-do lists, errands and more in one place. Oh, and the reminders… Don't get me started. Eureka!
Canva –  You need to create social media content, a doc, web-design, infographic, promo poster or something else? This is a tool to help you with all of it. Tons of ready-to-do templates, all customisable. It unlocks every part of your creativity. Although, it's fair to say the free version is kind of limiting.
Unsplash – Want to find royalty free pictures that don't have an outdated, 90s like vibe? This is the right place. An awesome resource of high-quality stock photos from renowned photographers and editors.
Dribbble – When you're short on design inspiration or need a designer for your idea, head to Dribbble. Design professionals hang out here, showcasing their portfolios.
Manypixels – A pool of royalty-free illustrations with modern, minimalist aesthetics to make your projects come to life. What's special about this illustration gallery is that you can easily make each illustration in the colour you need. Every week there are new releases.
Easilly – You know that infographics are the thing now, right? Well, with this tool you can turn any boring data into mind-blowing infographic. It helps you present your information in a way that holds the reader's attention.
Headspace – If you're tired of being disappointed by meditation and mindfulness apps, then it's time to download Headspace. Their mission is to make the world a healthier and happier place, and I have to agree they are succeeding in it. Some may drag them for the membership fees, but trust me, it's worth every penny. Your head will flow in a much calmer space.
Noisli – An app to help you block unnecessary noises that clutter your mind. Moreover, it works as a Prozac, without the side effects. Set up your favourite sounds, and boost your focus and productivity levels.
Pocket – Saw a good article, story, video, page or something else but don't have the time to look at it right away? It's easy. Save it for later with Pocket. As their slogan says "Put knowledge in your pocket". What's best, is that it works offline.
Audible – With our busy lives and everything going on, it's easy to say we don't have time to read books. However, this app makes all these excuses sound lame. Audible holds thousands of reading materials, podcasts and other resources in their library. Expand your business knowledge on the go.
Medium – Speaking of expanding your mind's capacity, Medium could add a great deal to it. It's a vault of world-class publications and topics you love, minus the ads and Kardashian news. Sounds perfect? Well, it is.
Due to the pandemic going on right now in the world, many businesses have switched to remote working. Obviously, communication is of utmost importance so we've witnessed the rise of Zoom – a cloud-based video conferencing service.
However, like so many other apps nowadays, they too didn't stand immune to accusations of privacy and security breaches. Having that in mind, we've handpicked three budget-friendly Zoom alternatives you can use for business.
Jitsi Meet – Speaking of security, this app allows end-to-end encryption. Besides that, it's free, you don't need to create an account, and it works perfectly on desktop, Android and iOS. Oh, and all video calls are password protected and top-notch quality. Plus, there can be as many participants as your internet bandwidth can support i.e. no limits.
Google Hangouts – If you are a smaller team, Classic Hangouts will serve you perfectly. It's free and its interface is intuitive so you don't feel like you're driving a space shuttle. And if you're like 90% of the humans on the internet, you already have a Gmail account which is enough to join a Hangouts meeting.
Element a.k.a. Riot – It looks like users love this app despite the fact that it just got out of Beta testing and literally yesterday was renamed. What they praise the most is their user-friendly interface which even your Baby-boomer staff can master. Moreover, it's free and end-to-end encrypted. Need we say more?
Bonus must-have business apps
These are the best business apps that need no introduction. They have basically become business deities. Running a company without them is like driving a car without wheels. Ladies and gentlemen, the royalty among business apps:
More must-read stories from Enterprise League:
Create your company page. Discover companies to work with. Get business deals.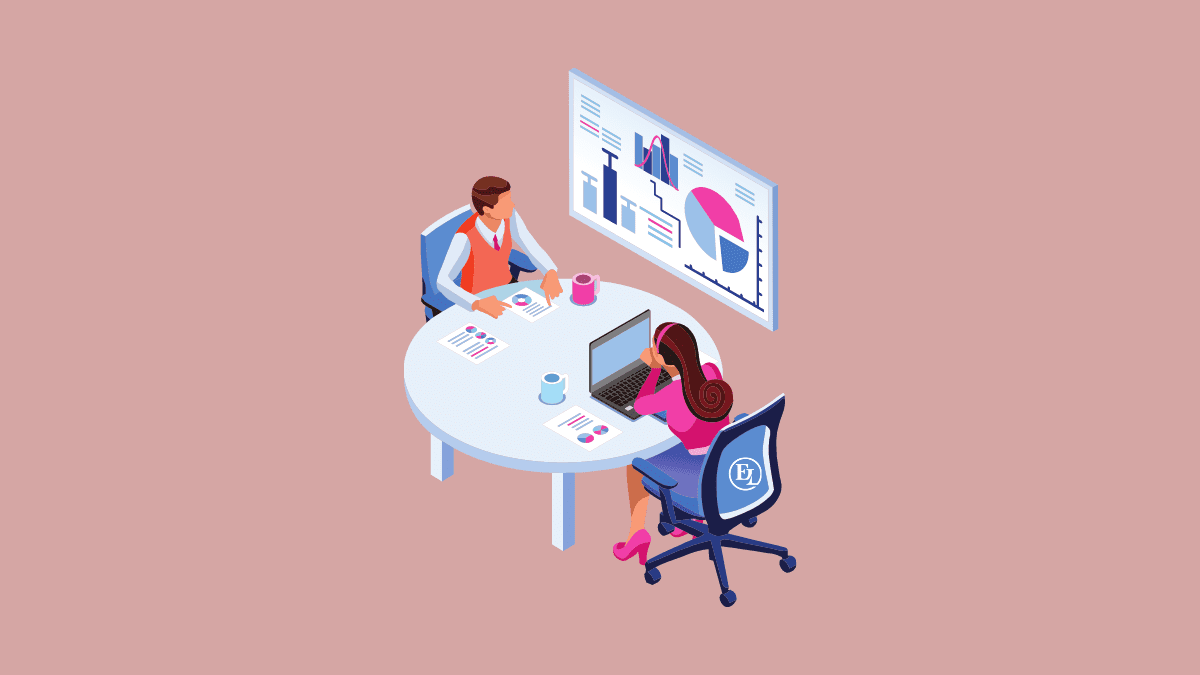 If you're not sure where to start with your sales strategy plan or you feel like something's missing, these tips will help you. Each tip tackles a different issue.
read more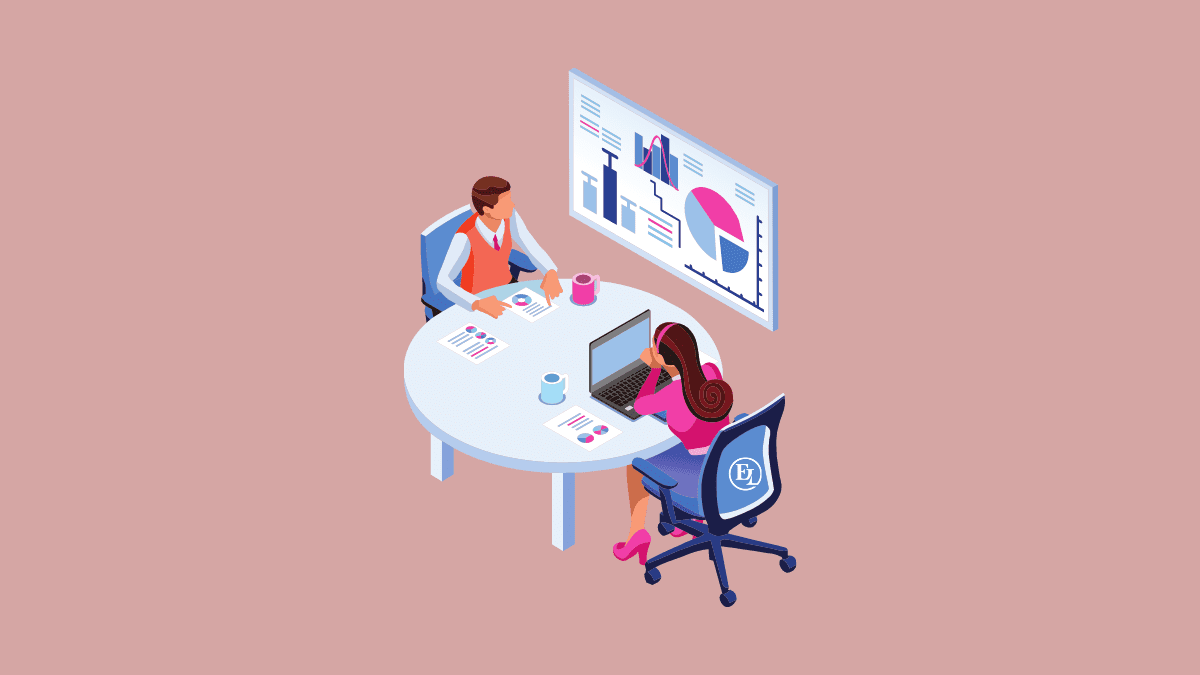 If you're not sure where to start with your sales strategy plan or you feel like something's missing, these tips will help you. Each tip tackles a different issue.
read more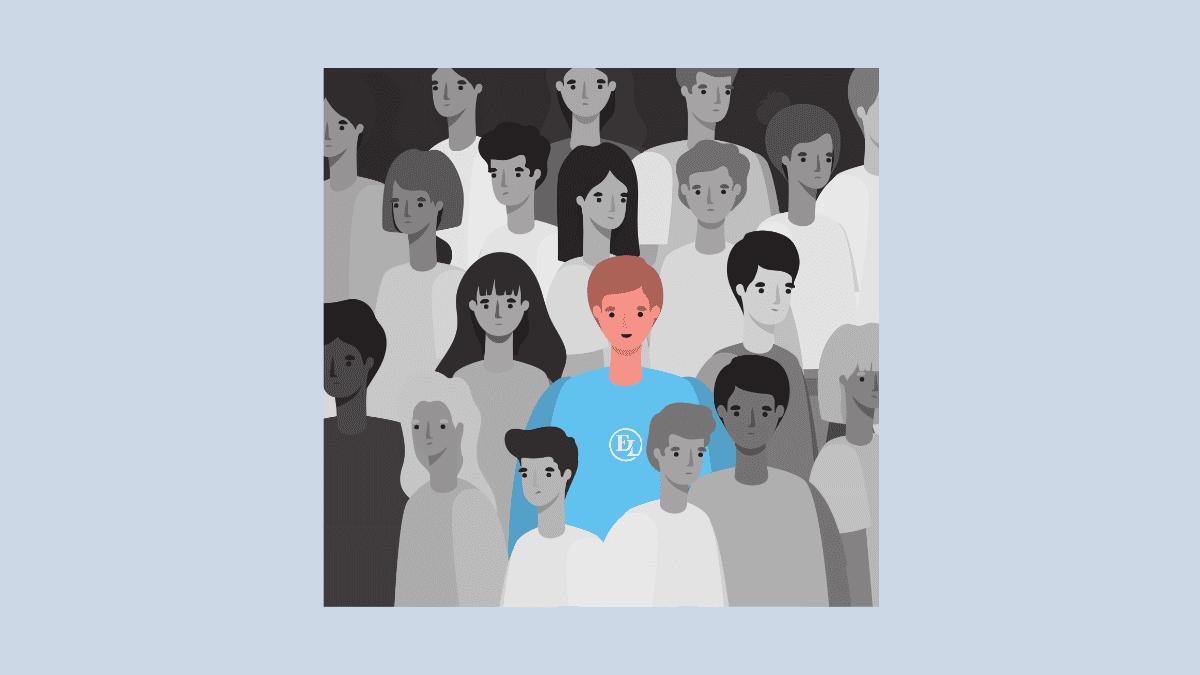 Has someone advised you to find your niche market and stick to it if you want to succeed in business? They were probably right because niching holds the key to success.
read more