For some small businesses the Christmas mood kicks in as early as mid Summer and they already have plenty of small office Christmas party ideas (Who the heck invented #ChristmasInJuly?). But we liked our beach cocktails so much, we didn't have time to think past September, let alone brainstorm office Christmas activities.
Now the chiller nights have arrived, children have already eaten their Trick-or-Treat candies, Thanksgiving is basically around the corner, and that practically means Christmas. Yes, we're feeling a bit excited, but still – one holiday at a time!
However, we are aware of how long it takes to plan and organize the office Christmas activities, and how short we can sometimes be on creative office Christmas party ideas, so we've created this go-to guide to inspire you and make the planning less stressful, and the holiday season more joyous for everyone.
Unique office Christmas party ideas that don't cost a fortune
Christmas is the perfect time to say thank you to your employees for being the backbone of the company and helping you build your dream by adopting it as their own. We know you're not Oprah to give everyone a car but a word of appreciation can go a long way and make them feel really special and motivated. And for that, cards are the perfect medium. No, we're not speaking about virtual Christmas cards that can end up in Spam. Please, stay away from that.
Take the time to reflect and write everyone a personalized message that's a mixture of "Thank you" and "Merry Christmas". Handwritten messages are much more valuable, but if you think it's too time-consuming you can always print them.
As for the design of the Christmas cards, you can leave it to the professionals or make it yourself if you feel like it. Or you can drive to the nearest stationery shop, we bet they'll be having a million designs, both traditional or contemporary, to choose from.
You can call them old fashioned but cards are an essential part of all office Christmas activities.
Next on our list of small office Christmas party ideas is something more cheery, and we probably should have started this paragraph by saying DRINK RESPONSIBLY! First of because we're not fans of hangovers, and also because we don't want you to be the main character of a story that starts something like this: "Remember last Christmas when the boss failed at doing a headstand and we all saw her underwear?" 
Moderation is the key to fun parties and, as it turns out, to groundbreaking ideas that can revolutionise your business as well. Studies show when reaching an alcohol level of 0,75‰, the average person comes up with the most creative solutions. This means there's a good chance the most fruitful brainstorming session you've ever had will happen at the Christmas party when everyone's tipsy.
Skip the champagne or cooked wine cliche and explore new tastes. These 100% natural liqueurs and spirits made in a handcrafted distillery in the Alps will certainly get you extra points with your employees. Do it in style or not at all!.
Christmas time is probably the most exhausting period of the year, so make sure everyone in your firm is energised and in good condition to work and party later. If you were thinking that coffee or energy bars are the solutions here, please think again. All the cash spent on presents, last-minute shopping, family gatherings, cold weather, holiday depression – hard, right? For that reason, having energy drinks at the office at all times is definitely a better idea. Just make sure you have enough sugar-free cans for the forever-dieting staff.
Healthy doesn't mean boring
When it comes to office Christmas party food ideas we like to do it a little bit differently. Like we've said before, it's imperative to stay in good health, physically and mentally.
Cold weather indeed takes its toll, but let's not forget about the effect overeating has. All those dinner parties and pre-Christmas lunches packed with sugary, fatty foods can bring one's metabolism to crack. 
To balance that out, and give yourself and your employees a break, you should consider hiring a food catering service for the Christmas party, one that offers super tasty yet healthy finger food that doesn't overrun the stomach. Or if you don't want to go that extra mile, just order online some delicious, crunchy but soft cookie snacks and mouth-watering freeze-dried fruit snacks from sunny Colombia.
Extra tip: you can make these snacks available for your staff throughout December.
Bringing children to the office Christmas party is debatable. Some find it inappropriate, others truly appreciate children's high spirits. Frankly, no one rejoices over festivities more than children. Their excitement completely fills out the air to a point where not even Grinch can resist singing a carol. 
You got three options here:
Invite your staff's children to the office Christmas party

Organise a separate Christmas family day 

Don't invite any children
If you opt for one of the first two, then you should know that presents are a must, and no, candies don't count, they're just extras. So make sure you have an exact list of all children coming to the office Chrismas party because, trust me,  you don't want to know how high pitched is a cry of a child who didn't find their name under the Christmas tree.
If you don't have the time to go shopping, you can always turn to uncle Internet and find exquisite toys online. 
One more thing, hiring a Santa for the day will instantly get you promoted to the coolest boss ever. And if this is just an expense your budget can't afford, you can always ask your grandpa.
Don't forget remote workers
We live in the age of remote teams, hence office culture and tradition must be hugely adapted. You don't want your remote workers to feel excluded. 
Some companies have a tradition of hosting virtual parties; wearing ugly sweaters, Christmas props, doing karaoke, sharing holiday-related anecdotes, playing games etc. 
But if this is not your thing, then maybe you should consider creating a Slack channel where starting from December 1st everyone can get into the Christmas spirit by sharing holiday videos, gifs, emojis, pics and so forth. 
You can go even further and send them gift packs that you can all open together on a video call. Who doesn't like gifts anyway? If you don't trust mailing services, you can always go for virtual gifts.
Or better yet, why not organise a Secret Santa? Here's an elf that can help you with drawing the names.
Bottom line – use your imagination! Even a small gesture would mean a lot and strengthen team relationships. Your remote team must not be forgotten during the office Christmas activities.
One of the coolest office Christmas party ideas! Have everyone on your team write a Christmas letter to Santa. Except that you'll be Santa and they will be pitching you. 
Encourage them to write down any wishes for the company or business ideas they might have. Ones that they're afraid or reluctant to say out loud. To spice things up, turn this into a competition: the one with the smartest and most amusing letter, would win a bonus pay at the end of the year or paid time off. 
This way you'll pick your employees' brains and, what's even more important, gather fresh business ideas that could turn out to be quite lucrative for your company. Plus, it will make them feel important and become bolder in their jobs.
Take photos. Lots of photos! Not just for the party. Put the photo booth in action as early as your Christmas spirit kicks in, and take candid photos in the middle of the workday, on lunch break, after 5, or whenever you want to. Later you can print some of them and make an actual album. Yeah, Instagram is cool but nothing can beat a good old album that's not controlled by Zuckerberg. 
You can choose between renting a photo booth or doing it yourself. The second option can definitely be put on the company Christmas party ideas on a budget list because it will cost you less.
Here's a list of all you'll need: a good camera, a remote shutter, photo-friendly lighting and tons of props. As for the backdrop, a white wall would do the trick, but you can always unleash your creativity and make it as festive as you'd want.
Unique office Christmas party ideas that don't cost a fortune
This whole Christmas mood made us reach out to other small companies and ask them how they're celebrating the birth of Jesus. You'd be surprised to learn that most of them have ditched the old office Christmas party concept and have gone for more fun office Christmas party alternatives.
Decking the virtual halls
Hoxby is a global agency consisting of 1000 people working remotely in 30 countries. We don't have physical offices, we work virtually in Slack. Hence we opted for an office Christmas party alternative that will work for us.
Each year we have a global Secret Santa and a remote UnBoxing Day – we use an app called Elfster to secretly assign our community someone to gift, then they post small presents to the recipients and the community gets together on a number of Zoom calls over the course of one day in December to 'unbox' online and share the experience virtually, Xmas jumpers, drinks and decorations are encouraged – last year there were dressed up pets and one of our community dressed up a miniature pony! 
It's a really lovely way to make remote workers feel connected and one of the many ways Hoxby strives to create a happier and more fulfilled world of work.
Firgas Esack, Publicist at Hoxby
'Tis the time to be generous
At The Organisers, as an award-winning concierge and lifestyle management company, we do a range of activities, some for charity and some for ourselves as follows. We like to do the kind of things that many of our clients enjoy throughout the year as our special reward for looking after them so well:
Each staff member is given an amount of money to donate to the section of our corporate charity, BUY1GIVE1. So they choose to give to different sectors where the international charity has projects such as Education, Women's Support, Health, Water Projects, Shelter and so on.

The Organisers provide services to our clients throughout the Christmas period, so we have a tea party with champagne and gifting our Secret Santa gifts to one another on Christmas Eve.

We enjoy an evening out ourselves too, doing the kind of things that our clients might do to see how it feels! This year we are going to Dirty Martini for Cocktails. Then Mac and Wild in the City to imagine we are in the Highlands and Islands eating fabulous wild Christmas fayre and wines. To finish off the evening we are going to our Hunting Lodge at Smoky Barrels, where we will dress up in tweeds and have a virtual shooting competition – all tech of course! Then a wee dram of whiskey and s'mores around a fire – can't wait!!
Katie Shapley, Managing Director at The Organisers
Jingle the bells hard and loud
I try to give them something cultural they wouldn't otherwise experience. So last year it was Handel's Messiah at the Albert Hall. 
And by following the rule of always doing something unusual and trying at the same time to teach new things whilst celebrating Christmas with my employees these are some of the things we've done:
Ice skating – Scotland

Aida opera – Albert Hall

Computer coding demo – office  

Rock climbing – Sussex

Cirque du Soleil – Albert Hall

Obstacle course – Kent

Talk by a psychologist – at the office

Sailing course – Isle of Wight

How to be a copywriter talk – office

Don Giovanni – English National Opera

Driving racing cars – Brands Hatch

Talk by a longevity expert – Cambridge

Messiah – Albert Hall

High-speed driving – Mercedes Brooklands

Stock market psychology talk – office

Eritrean food – Harrow Road
There were more office Christmas party alternatives we've done but these come readily to mind.
Duncan Collins, Founder of Runagood
I am a small business owner with a team of 8-10. I have just booked an escape room called The Million Pound Heist. As I see it, the escape room enables them all to get involved whether they celebrate Christmas or not and it's also great for team bonding.  Also, we are a smaller team and it allows everyone to contribute their different skill sets and feel special.
In the past, we have done things like going to an adult ball pit – who wouldn't want to jump in a ball pit! Or have a round of mini-golf.
In fact, I find that not many people enjoy a traditional office Christmas party and they feel awkward. Whereas with the Escape Room you'd be doing a task and working together in a fun environment which means you get rid of any of that awkwardness.
So I would say doing things outside the norm, that's when you see the magic happen. It helps the team grow and bond together.
Julianne Ponan, CEO of Creative Nature
Cheers to a Merry Christmas
We always go to a restaurant for our Christmas meal and a tradition started to drink Benedictine after the meal. As most restaurants don't sell it, we have to ask them in advance to get a bottle or two in.
The tradition started quite simply, by one of the staff noticing that the restaurant had a bottle of Benedictine behind the counter and ordering one. It was then offered to others, most of whom wanted to try it, and by the end of the night we'd emptied the bottle. The next year, when organising the meal, everyone remembered the Benedictine, so we made sure the restaurant had some in stock.
One year, I asked a friend to dress up as Santa Claus and come to the restaurant during the meal to give everyone gifts. This was mostly for the benefit of one employee, who loves everything about Christmas, but everyone enjoyed the surprise.
We don't always have our meal before Christmas. This time around it will be in January. One year, we had organised it for December but it snowed very heavily that day and nobody could get to the restaurant, so we re-arranged it for February. We still had Christmas crackers and, of course, Benedictine – it wouldn't be a company Christmas meal without Benedictine.
Steven Tucker, Managing Director at The Payroll Site
At the end of the day, all of our small office Christmas party ideas are useless if the spirits are low and everything just looks like a superficial sharade. Nourish the relationship with your employees all year round and treat Christmas as just another reason to thank them for their loyalty and dedication. 
Like I said, it's not about how expensive a celebration is, but how heartfelt it is. Do everything with an open heart and treat everyone as family, not as robots that get paycheck from you. Moreover, all of these office Christmas activities could be applied throughout December, not just one time at a party.
At last, from our team to yours – have an incredible festive season and remember that it's not the material things that count.
Create your company page. Discover companies to work with. Get business deals.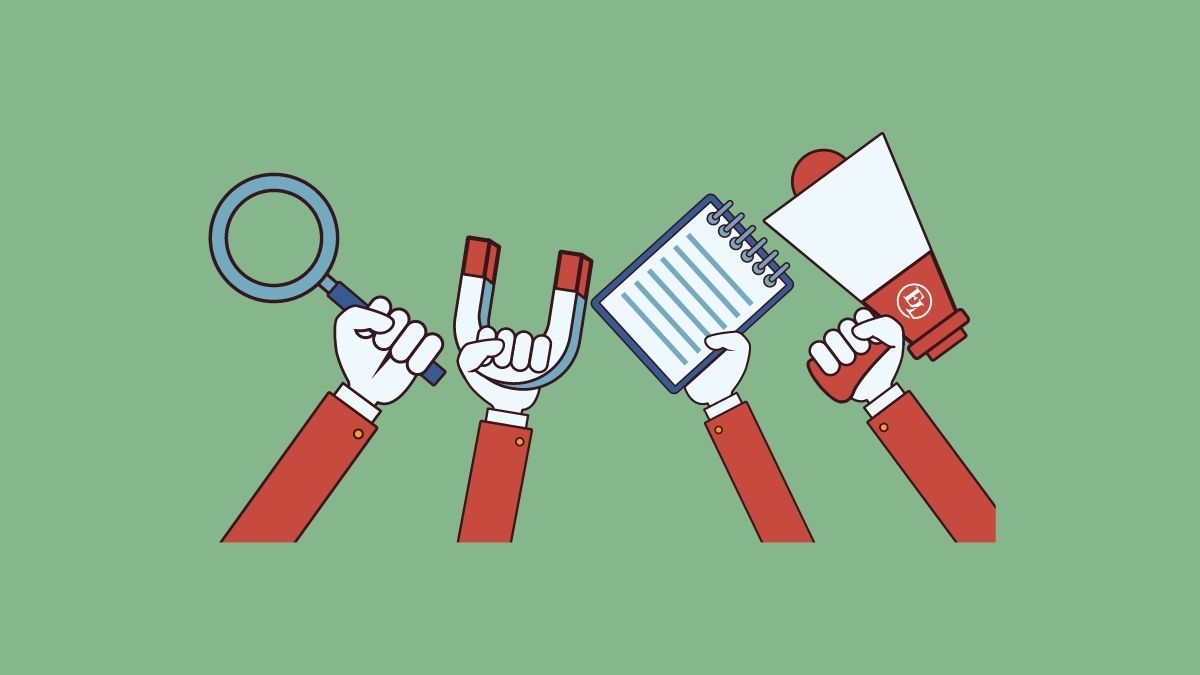 If you're wondering how to improve B2B marketing and win big in 2021, this is for you. 18 tips on B2B marketing to help you achieve your goals.
read more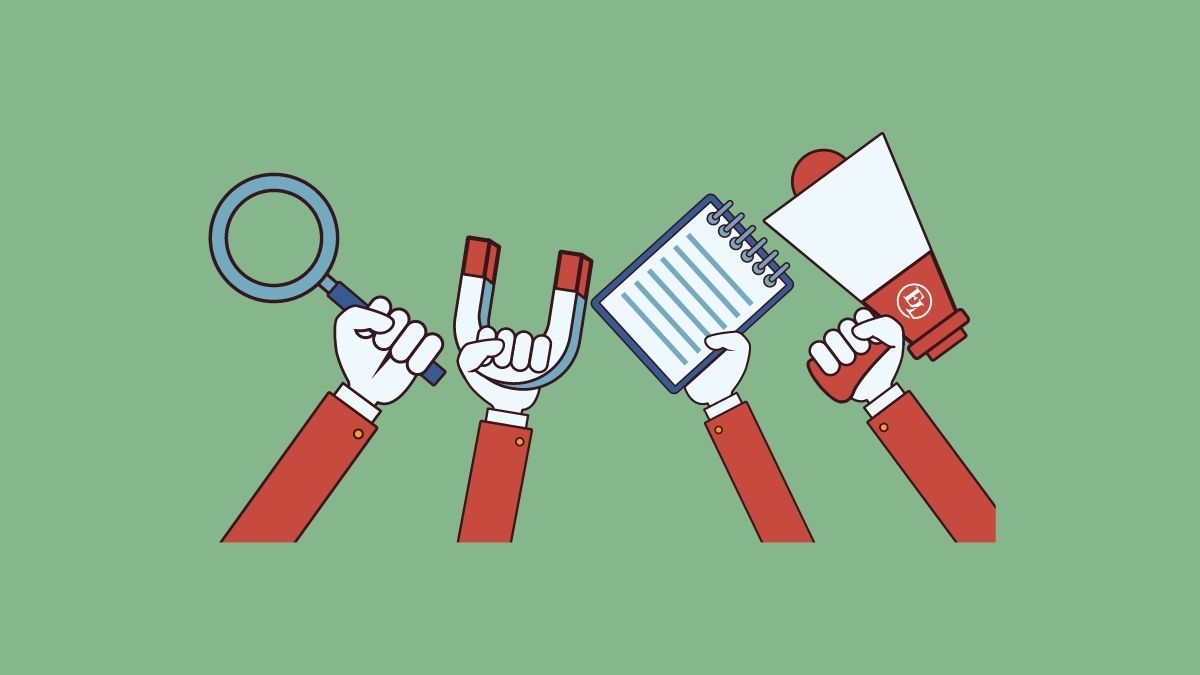 If you're wondering how to improve B2B marketing and win big in 2021, this is for you. 18 tips on B2B marketing to help you achieve your goals.
read more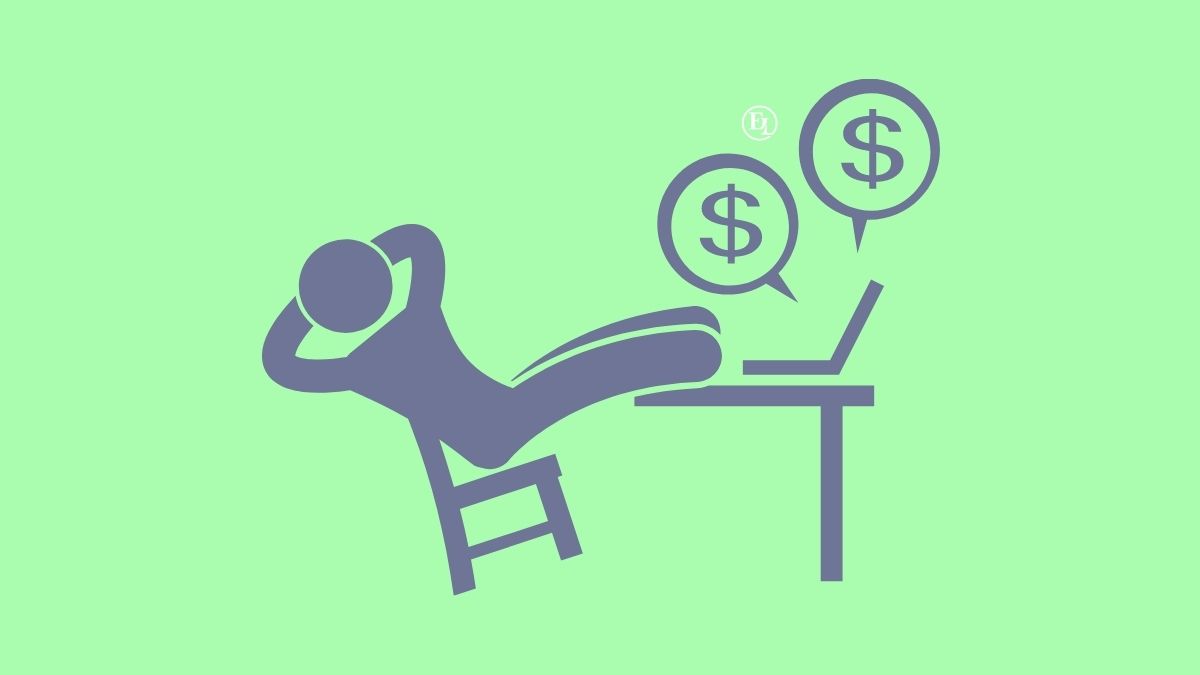 Do you want to start making money online but you're not really sure how to do it? Here are a few foolproof ideas and tips to bring you $$$.
read more