Knowing how to deal with rude customers it's an important lesson every business owner and employee should learn. Because not knowing how to handle rude customers can cause real problems inside your company. The negativity coming from these customers can trigger employee dissatisfaction, frustration and similar issues.
The first and foremost thing you need to know is that you have every right to refuse service to rude customers, without apologies. However, if you judge the situation to be momentarily and you think you can overturn them to become polite, loyal customers, it's time to learn how to deal with a rude customer.
 1. Give them refreshments
 2. Deal with them honestly
 3. You have the right to refuse service
 4. Win them over with kindness
 6. Put the guidelines on paper
 7. Be empathetic and understandable
 8. Read between the lines
 9. Have policies set in stone
 10. Offer upgrade instead of a refund
 11. Pay out of your pocket
 12. Play the emotional card
 13. Improve your customer service
 14. Let your team deal with it
How to handle rude customers without losing your mind
The following tips come from businesses that learned how to handle rude customers through their experience. As one of the respondents said, dealing with rude customers comes with the territory. When you're in business, regardless if B2C or B2B, there'll always be some prick to disturb your day.
Give them refreshments to cool them down
Show how that you care, begin with an apology and sound genuine while doing so, irrespective of whether or not the customer is right: "I am sorry you had a terrible experience and I would do everything possible to make it better." 
After the apology, we usually ask them to wait for a short while we work on resolving their issue. During the waiting time, we serve them refreshments and make them feel comfortable. Then a senior executive shows up patiently listening to their query and mellowing them down. 
The basic idea is to apply reverse psychology and show the utmost respect. A customer might be having a bad day or might be generally rude, but it isn't our task to turn them into decent human beings. The wait time and the refreshments served to make them feel at ease and calm them down. A follow-up by a senior executive who attempts at breaking the ice initially does the job.
Akram Tariq Khan, Co-Founder of YourLibaas 
Be honest and show them the door politely
There's a percentage of the population for whatever reason are never happy, and these you want to move on. You've just gotta have that difficult conversation with them. Of course, be nice and respectful, but show them the door politely and send them to a competitor.
You could say something like: "Look, I've noticed there's a disconnect between the services we deliver and what your business really needs. And while I'd love to continue this working relationship, I have to be honest with myself and you. It seems like we're not the right fit for what your business needs right now. So, how about I introduce you to someone I know who can address your needs more closely."
Why it works? The customer will respect you for being honest. They might come back in the future when they are a better fit for you and your business. You've suggested an alternative solution.
Either way, you will have done the right thing for you and your own business.
Allan Dib, Founder of Successwise
Can a business refuse service for rudeness? YES!
Rude customers cost a lot more than just refund or compensation, they do cost indirect cost – our employees' mental health. As rude as it sounds but we do cut ties with them as soon as possible, we follow 80-20 rule and we strongly believe that employees are the most valuable thing in the company so we value their sanity.
Armandas Tiskevicius, Head of eCommerce at Mezzoroni 
Recently while on a project, we had a general contractor attack our team verbally using racially sensitive words. Due to current events and politics, many of our team members already feel unappreciated and like they "don't belong". A majority of our workers are Hispanic. They are the lifeblood of our company and a huge reason for our current exponential growth. We will not tolerate anyone disparaging our team. 
So I drove two hours to make it abundantly clear to both the contractor and my team that we will remove our equipment from any project regardless of size if someone disrespects any member of our team. Removing our equipment prior to work completion is quite expensive for us because we risk not getting paid, but contractually allowed and can drastically affect a project timeline. This is a price we are willing to pay for my team.
Robert Lewis, President of Peak Access Solutions
Win them over with kindness
The rude ones are the best. Why? Because when you finally win them over, it's a far greater triumph. So, how to win over the rudest customer? A natural reaction would be for us to bite to the bad behavior. 
However, leading a team of 15 Senior Executives where substantial amounts of money were involved, I've heard many rude customer scenarios. Should you manage to keep your cool under this type of customer induced pressure, inviting a calm and understanding tone to an elevated situation, you will find you take back control. No, this isn't about being a pushover. This is about winning the race. Kill them with kindness and professionalism.
Setting boundaries and asking questions to interrupt the behavior such as "What would you like our next steps to be here?" can place you firmly back in the driving seat. Mapping out logical options with the aforementioned rude customer often wins respect and in most cases, you'll receive a phone call or email highlighting that you caught them having their worst ever day, with a sheepish apology to accompany their confession.
Rachel Crocker, Founder of Rachel Crocker Consulting
Listen carefully then ask the right questions
I handled quite a few rude customers, so I have thick skin when it comes to that. A warm smile can do miracles when it comes to people being rude to your face. It is almost impossible to be angry at someone who is smiling at you.
When dealing with rude customers, it is crucial to remain neutral and to listen by confirming what is being said actively. For example, "If I understand correctly, your main concerns are A, B, C. Is this correct?" With this approach, people feel heard and respected. Once the customer finishes talking, I don't propose my solutions. But instead, I ask "How can I make this up to you?" or "What solution you believe would be best for your problem?"
Alex Manos, CEO at Beverly Hills Car Club 
Rude customers are game-playing, subconsciously trying to manipulate a situation to their advantage. You have to release their emotion by:
 Listening

 Apologising for their emotions, for example, "

I'm sorry you're not happy

"

 Reassuring, for instance "

I can sort this out for you

"

 Getting past emotional manipulation by asking for the facts. That could be "

When did you buy it?

", "

When did it stop working?

" and "

Which store did you buy it from?

"
We train customer service staff to focus on anticipating a customer's needs regardless of the situation so they know how to deal with rude customers. For example, to foresee a complaint and contrary to typical behaviours and attitudes, bravely go and exceed their expectations.

Andrew Wallbridge, Head of Leadership and Management at TSW
Put the guidelines on paper
I remind our staff that courtesy has a limit and is a two-way street. We are landlords so provide housing services to our customers (tenants). It is an intimate relationship built on trust and a set of written guidelines we all agreed on (a lease). It is also based on governmental laws so as property owners we are held to a high standard.
So when a customer gets too rude or abusive and this is a habit of theirs we look to fire that customer. According to the Pareto principle, 80 % of your headaches come from 20% of your clients. We fire them by issuing lease violations for their behaviour as it is written into our agreements to maintain respect for one another. Also, abusive tenants typically are abusive neighbours, so we also put them on written notice that they are interrupting the 'quiet enjoyment' of other tenants when we receive those complaints.
Often these letters quiet the situation and we can all get back to resolving the issues that have created the tension. Sometimes we agree to disagree and facilitate the exiting of a tenant from their lease so everyone can move on, essentially firing the tenant as they have become a time waster and we cannot satisfy their desires.
Gary Zaremba, Broker/Owner of PepZee Realty
Be empathetic and try to reason where the rudeness comes from
The customer is the king who sometimes needs a special treatment. Your goal is not to fight back the rudeness and make the customer feel bad for his behavior, but to solve the problem and keep both parties happy.
Several months ago, a customer sent an overly dramatic, rude, and hostile email, complaining that his emails were never answered.
After checking and realizing that the support team had replied to all of his tickets, I wrote to the customer a very sympathetic email asking him to kindly check with his tech team if our support's address was being blocked by their firewall. No apology or promise for compensation until the issue is cleared out. Just empathy for what the customer was going through.
I then received an email from the customer apologizing for the behavior as indeed his company's firewall blocked all our support's emails. I followed up thanking the customer for letting me know and making him in this way feel better (not bad!) for the way he had behaved. Don't forget that politeness ambushes rudeness!
Angeliki Bekyra, Customer Success Associate at TalentLMS employee training platform
Customer service is extremely important in the world of business. One of the best customer service skills is the ability to show empathy. Those who work in customer service can show and experience empathy simply by listening. When it comes to empathy, it is important to both feel the emotion internally, as well as to express it externally in a way that customers can observe. 
One way customer service representatives can show customers they empathize with their situation is by repeating what they say in their own words. For example, if a customer finishes a long complaint, you as the customer service rep can paraphrase the issues and make it more concise by saying that "So you are saying…" This will help customers feel heard and will also give them the opportunity to correct any potential miscommunications. Having a customer focus and excellent customer service builds brand loyalty.
Kevin Miller, Founder and CEO of The Word Counter
If you're a business owner, chances are you've encountered at least one rude client or customer – it comes with the territory – but how you respond can mean a lot for your experience, your client's experience, and your company's reputation. Nobody wants a negative review, so it's best not to default straight into giving the opposition a piece of your mind. 
When a client expresses discontent, it's important to remove the emotion from their message and read between the lines. What are they really saying? More often than not you'll find that they are either confused, feel unheard, or their expectations are not being met.
To find some common ground, you'll need to eliminate confusion by creating clarity, actively listen and reiterate that you understand what they are saying, and ensure that both of your expectations for how the project and deliverables were perceived are accurate and being met.
Amy Goldizen, Owner and Founder of Black Label Leads
Have policies set in stone
We have policies depending whether we're dealing with rude/disrespectful prospects or paying clients.
If a prospect is blatantly disrespectful to a team member we communicate that we aren't a 'great fit' and suggest a competitor as an alternative.
If a paying client is repeatedly disrespectful to a team member, we request a call/meeting. On this call, a manager communicates to the client's manager that we require an upgrade to 'Tier 1' support which carries an extra cost.
The outcome of this meeting usually falls into one of these categories:

 The client contact often changes their tone or introduces a new point of contact.

 If the client agrees to 'Tier 1' support, the team member earns a quarterly bonus paid out from the support fee.

 If the client doesn't change their tune or upgrade we reserve the right to not renew their contract.
Ryan O'Donnell, Co-Founder of Replyify
Offer upgrade instead of a refund
Empathy has to lead every customer interaction even when you're dealing with rude customers. Even if they are demonstrably upset, you have to see it through their eyes. I recently worked with a customer who felt the product was not relevant to their needs and they wanted a refund. I took full responsibility, telling them I'm sorry we disappointed you. As our way of saying sorry, I offered them a free upgrade and a free product rather than a refund. They happily took the refund and were grateful to receive that kind of service. They even offered to write us a 5-star review! It would have been easy for me to give up on that customer, but the people who are most upset are also capable of being your biggest cheerleaders if you make it right for them.
Paul Burke,  VP of Private Brands for Sidekick Digital Media
One of our most popular product categories is stress balls. This particular customer purchased a safety cone-shaped stress ball. Despite the order form listing the name as a construction cone stress toy and including the item size (3.5 x 2.5), the customer was VERY upset they couldn't use the stress balls as actual traffic cones for their upcoming construction project.
Things got heated. The customer was clearly embarrassed over the mistake but didn't want to take responsibility. We eventually came to an impasse. The customer continued to call and harass our staff for about a week. I eventually went to Amazon and ordered full-size construction cones, paid for them out of my own pocket, and drop-shipped them to the customer's address. The angry phone calls stopped after that.
The customer is always right. Even when they're wrong and despicable human beings!
Bret Bonnet, Co-Founder/President of Quality Logo Products
Play the emotional card, don't respond logically
I've responded to over 6,000 customer support tickets at my company. Almost always, the trick when dealing with rude customers is to mirror and label what it is they're going through. People understand in two ways, logically and emotionally. 
If you try and logically explain to them their problem back to them like "It sounds like your computer isn't working," they are less likely to feel understood. Versus emotionally "It sounds like your computer not working is causing a lot of frustration, and that's not an experience anyone should have," they tend to respond with a "That's right," and know that because you understand their emotional severity, you are capable of helping them properly. 
You have to nail not just what it is they're having a problem with, but what the problem means to them.
Spencer Shulem, CEO of Build Better
Improve your overall customer service
One of the best ways to deal with rude customers and overall improve customer service is to make it easy for customers to get in touch with you with different toll-free numbers in different parts of your funnel and emails. Also, assign dedicated customer support agents for specific departments which handle various aspects of customer service. 
For example, shipping inquiries are assigned to a specific team of agents, billing concerns to another team, and refunds/returns to another team to enhance efficiency and faster response times to customers. 
Also, enable SMS customer support to enhance better ways for customers to get in touch with your customer support teams. By setting up these systems, you will be able to solve each customer's issue much faster, saving them time and improving satisfaction.
Ashwin Sokke, Co-Founder of WOW Skin Science
Let someone else from your team deal with it
The most important thing about interactions with rude customers is that you don't take it personally. View it as a problem that you need to solve, objectively. What can you do to resolve the issue quickly and successfully and get the customer on their way? 
My advice to all business owners is to let the staff that's trained to deal with customers do it, because as an owner, you're too close to the business and you tend to be biased or get defensive. Do you know how many awful social media exchanges I've seen of owners starting fights with rude customers? Or getting defensive over bad reviews? 
An interaction with a rude customer is not the time to be "right" regardless if you're the owner or an employee. Stay calm, polite, and smiling, and do what you have to do to protect the integrity of the company name. 
Hosea Chang, Chief Operating Officer of Hayden Los Angeles
It takes a lot of nerves and patience when dealing with rude customers. Nevertheless, if you keep your cool and refuse to play by their rules, you'll get to the bottom of their rudeness quickly and you can move on with your day.
More must-read stories from Enterprise League:
Create your company page. Discover companies to work with. Get business deals.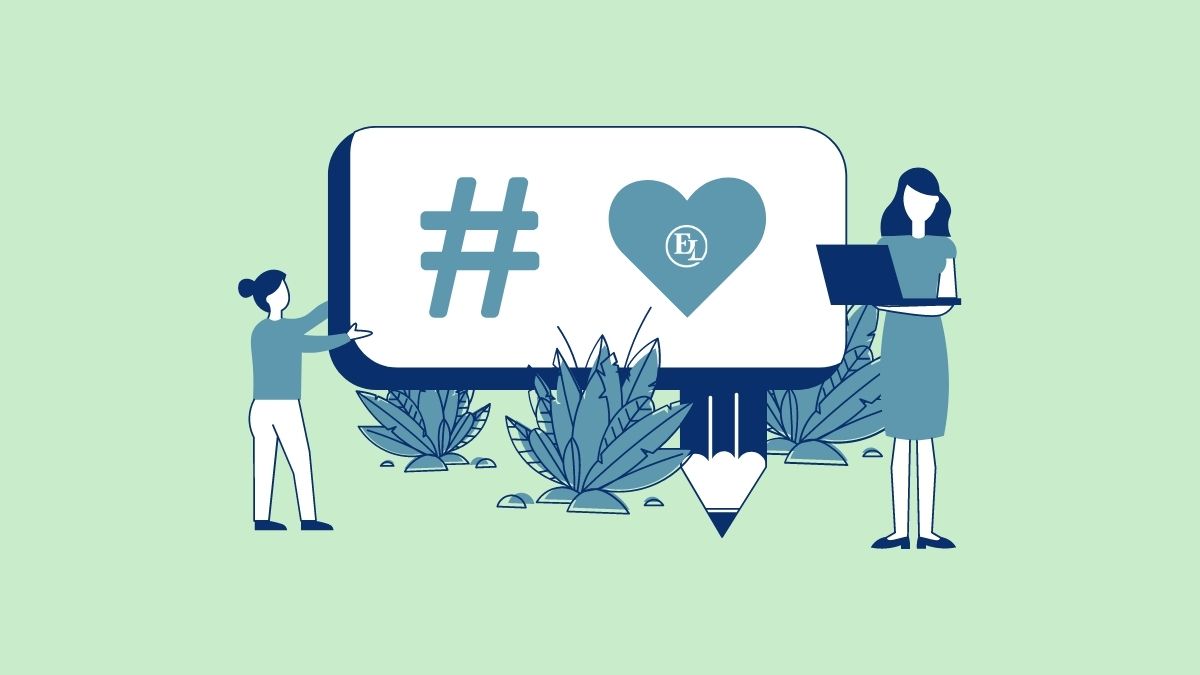 Having an online presence for your business is instrumental thus knowing how to create a digital marketing strategy is a must. This beginner's guide will help you figure it all out.
read more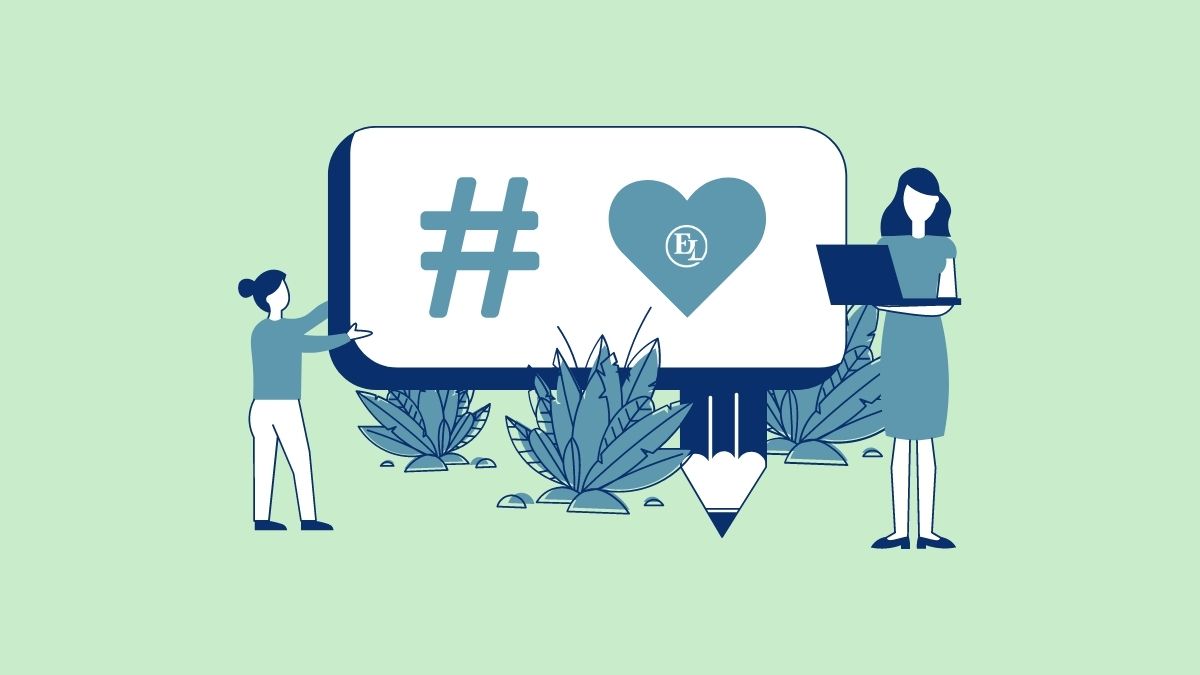 Having an online presence for your business is instrumental thus knowing how to create a digital marketing strategy is a must. This beginner's guide will help you figure it all out.
read more
Managing remote teams can be a daunting task especially if you've worked in an office until recently. However, with these tips and practices, it will become routine soon.
read more