How to get customers in the door and increase sales in retail stores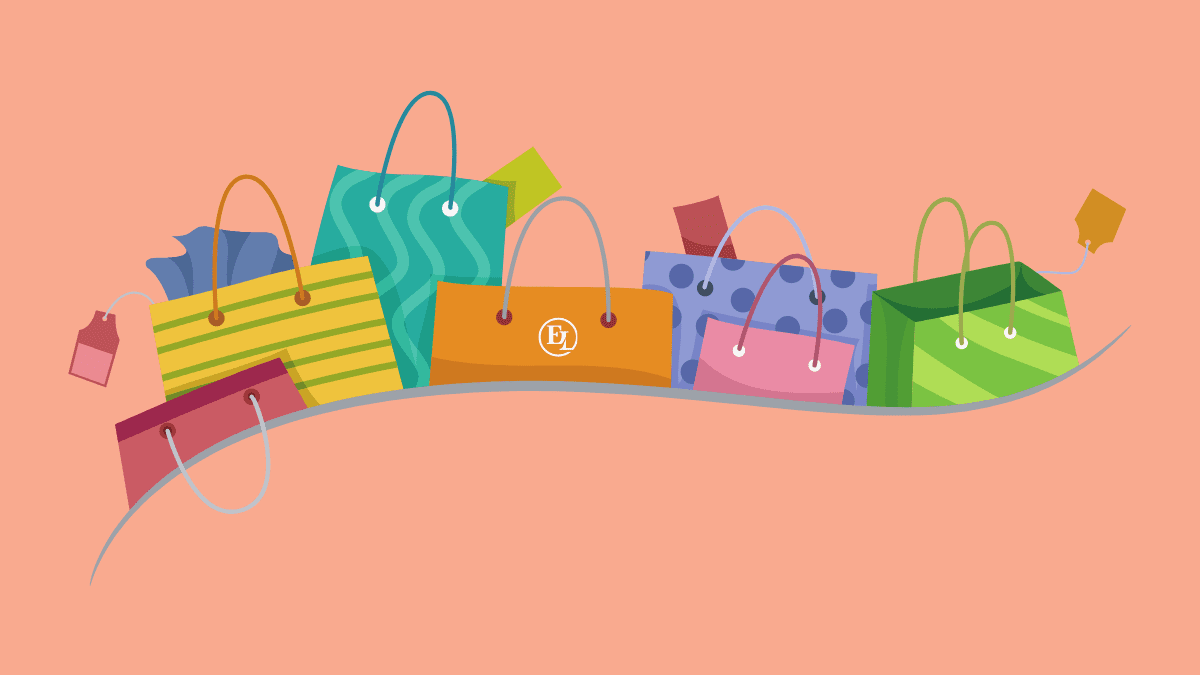 We have now officially entered the Q4 of 2020. And instead of looking forward to the busiest shopping season of the year, brick and mortar businesses worry about how to get customers in the door. This is not the case with online retailers, although they too have to complete some steps to ensure a lucrative quarter.
Of course, looking for ways to increase sales in retail has somehow become a norm in recent years due to the growing popularity of eCommerce. But this year especially the need for retail ideas to boost sales is significantly higher. The measures imposed by the governments as a response to the pandemic have been ruthless for brick and mortar businesses.
While Jeff Bezos has cashed in billions during the lockdown, traditional retailers are desperate to figure out how to maximize sales in retail.
 2. Customer Loyalty Programs
 5. Geo-targeted digital marketing
11 ideas about how to maximise sales in retail
If you're wondering how to maximise sales in retail during the Holiday season and even beyond that, there are several ways you can do this. More often than not brick and mortar retailers would have to opt for more than one way in order to make it work for them. In other words, you can't expect that only one of the retail ideas to boost sales presented below will be your magic trick. Instead, you'll have to find the right mix.
One of the most simple retail ideas to boost sales is offering curbside pickup. This is especially important as some customers are elderly or immunocompromised and still concerned about Covid-19, and if we should have another uptick in the fall it would be great to have this system set up and ready to go instead of scrambling to get it setup.
John Frigo, Digital Marketing Lead at BestPriceNutrition.Com
Hybrid models such as "buy online pickup in-store" (BOPIS) or curbside pickup will continue to grow in importance for customers who are hesitant to return to brick-and-mortar stores.
In-store retail owners who have invested in those fulfilment models will see further growth. Retailers that have considered adopting those models or have emergent versions will accelerate their efforts to adopt similar capabilities given how widely used they have become during this period of time.
Carlos Castelán, Managing Director of The Navio Group
Customer Loyalty Programs
One of the most effective ideas to increase sales in retail stores is a Reward or Loyalty Program to nurture the loyalty of regular customers loyal and bring them back to your store recurrently. 
We work with many brick and mortar clients, and especially during the pandemic it is essential that they are still generating in-person customers. Some of these businesses don't have an eCommerce offering, so their survival is dependent on attracting new and repeat customers.
I recommend starting with your existing customer base. Develop a Customer Loyalty Program and exclusive marketing offers for existing/repeat customers. Moreover, consider setting up opt-in email or text outreach to communicate promotions and reasons for customers to come into your store.
Alex Membrillo, CEO at Cardinal Digital Marketing Agency
Another thing that's less tangible, but one of the best ideas to increase sales in retail stores, and we've had great success with is starting to build more of a community among our customers, hosting special events, etc. Basically, just building a stronger brand. 
For reference, we have started a fitness club that meets Saturday mornings to go for a hike, ride bikes, etc, that really brings customers together. We've also been having more special events like an axe-throwing event, martial arts events, we have a haunted bike ride coming up for Halloween where we've partnered with a local brewery for the event. So that's another great tip: connecting with other local businesses to collaborate on events and things to share your customer bases with each other for a mutually beneficial arrangement.
John Frigo, Digital Marketing Lead at BestPriceNutritoin.Com
It's important to ensure that safety is prioritized in your store. As an example, are you considering a more seamless checkout experience for customers that allows for greater safety such as self-checkout or contactless payments? 
Identifying a more efficient checkout experience can not only increase safety for customers and employees alike but also enhance the customer experience if done well while reducing the cost to serve customers. Furthermore, creating clear signage to guide customers if there's a change in protocol is important to communicate to customers.
Carlos Castelán, Managing Director of The Navio Group
Geo Targeted Digital Marketing
Shoppers search for goods and services on Google before visiting stores, and most searches include the words "near me." Example: a shopper will likely search "shoe store near me." With that in mind, brick and mortar owners need to invest in good local SEO: have a solid website with your name, address and phone number (NAP) clearly listed, create a Google My Business (GMB) listing with the exact same NAP info, and gather reviews and photos. Then, build "citations" in business directories across the web – these rank you higher in the map pack.
Secondly, connect a Google Ads account to your GMB listing and build a campaign targeting shoe store terms – that way, when people search for "shoe store near me," they will see your advertisement at the top of the map pack. Dial in your location targeting!
We've seen a lot of success following this exact strategy for the Yao Clinic in Denver – local SEO has directly grown in-store traffic.
Adam Gingery, Partner at Majux Marketing 
A large portion of consumers actually prefer in-store shopping, but physical retailers have to compete with the constant accessibility of online stores. Oftentimes, physical retailers do not realize they have access to powerful data analytics and marketing tools like geo-framing, IP-targeting, and more that allow them to identify and target shoppers actively looking for products.
For instance, retailers can use geo-framing to observe in-store traffic within their region to gauge which customers are shopping for which products. Once their marketing team has identified these shoppers – the store can then target them and offer them great deals for products they can pick up in their local store immediately.
Eric Grindley, Founder & CEO of Esquire Advertising 
Almost everyone has a Gmail account and it's very easy to set up a Google My Business profile. GMB profiles are usually local and are a great advantage to those having brick and mortar stores. Make use of the post feature it provides and consistently post about the various offers you run. There's a high possibility of your post being shown to people searching for those products or services. What's nice is that it allows you to upload photos for each individual post making it quite unique and distinctive. It also allows you to offer a discount code that they can use if they visit your store offline.
Noman Nalkhande, Founder of WP Adventure
While many people have become comfortable shopping online during the pandemic, when things open back up there will be a revival of in-store shopping and retailers should focus on creating amazing experiences to bring customers in.
The use of QR codes to activate Augmented Reality experiences isn't a new concept, but a great thing to leverage today as it can help personalize the shopping experience while making customers feel safe.
For example, sales representatives can provide in-store shoppers with take-home QR codes, allowing them to use their smartphones to bring the couch or other items they are considering to life, true-to-size, in their own home to ensure it fits and looks good. In-store, QR codes can also be placed next to products so customers can obtain more information while minimizing human contact.
Brands that have been early adopters of AR technology have seen a significant lift in sales for several years. Seek's customer data shows a 150% increase in conversion and a 25% decrease in returns. Time to make buying decisions has been cut in half.
Jon Cheney, CEO and Co-Founder of Seek
Brick-and-mortar retailers succeed when they leverage their local presence as a competitive advantage over e-tailers. How? Offer a level of convenience, personalization, and safety that even Amazon can't. At Switchbird, our retail clients invite customers to order and pay for whatever they need via text message and then arrange quick and streamlined curbside pickup.
Small and medium retailers who've been building their SMS contact lists are well-positioned to outperform this holiday season since text is emerging as *the* channel for contactless local commerce during the pandemic. If you provide the tools for potential customers to get answers, product images, pricing, and even order and pay by text, the convenience (and safety) of doing business with your store goes way up. And so do your sales.
Jon Hall, Founder and CEO of Switchbird
Offering discounts that are available in-store only is a great way to increase sales for brick and mortar businesses. They have to come to your store to get the discount, and they will if it is attractive enough. Next, institute an online pick-up plan, where the customer gets a perk for placing an order online and then coming to the store to pick up the item. Including shipping is a given, but you might want to offer a nominal additional incentive. Finally, leverage social media. That's where most of your customers are now anyways but if you can come up with a sales campaign or discount offered strictly through social media, not only will you build your following, you'll hopefully increase sales as well.
David Bakke, Sales Department Head at National Air Warehouse
It's not a secret that traditional brick and mortar stores are facing one of the worst years and patrons and loyal customers are very cognizant of the struggles that local stores are facing. To combat this a strong communication strategy that enables stores to inject some cash into the business by virtue of asking customers to pre-order popular products by paying for it up front is an extremely sound strategy for the busy shopping season.
Pratik Jain, Founder of OutreachBolt.com
You can't ask how to attract customers in retail store without mentioning the importance of visual presentation of your products and brand overall. Appealing to the eye of the customer is not easy, but utterly necessary. Because the first contact they will have with your brand is through their visual sense. 
For instance, you have to have a visually attractive display in order for them to come in. And even inside, all products must be arranged in a way that catches the attention of the customer.
Speaking of that, for fashion retailers it's really important that the clothes display enables your customers to find what they are looking for quickly and easily, whether that's achieved by displaying the clothes by colour, style, or collection.
Nour Eissa, Content Writer at Stacks Market 
Moreover, check with your local city on ordinances for putting out exterior signage (or balloons) to show you're open. We have noticed that some local communities have relaxed their sign ordinances right now as a way to help small businesses show that they are open.
Alex Membrillo, CEO at Cardinal Digital Marketing Agency
You can implement all of the ways to increase sales in retail mentioned above, but if your staff is uneducated about the things they sell, it's all in vain. Customers don't always know what they need, and they can often have dilemmas, but it's your staff's job to give them the right solution.
Most of the store owners don't prepare their staff and educate them on what they are selling, and therefore they aren't able to help the customers. This will lead to the customer not trusting the shop and leaving, so it's important to prepare your staff to help whenever they are needed.
Nour Eissa, Content Writer at Stacks Market
Answering how to get customers in the door and ensure they will spend their money in your store is not achievable without a multi-layered marketing plan. Everybody wants to know how to maximise sales in retail but you can only figure it out through trial and error. One thing is for sure, you have to be consistent in your efforts and measure the results.
More must-read stories from Enterprise League:
Create your company page. Discover companies to work with. Get business deals.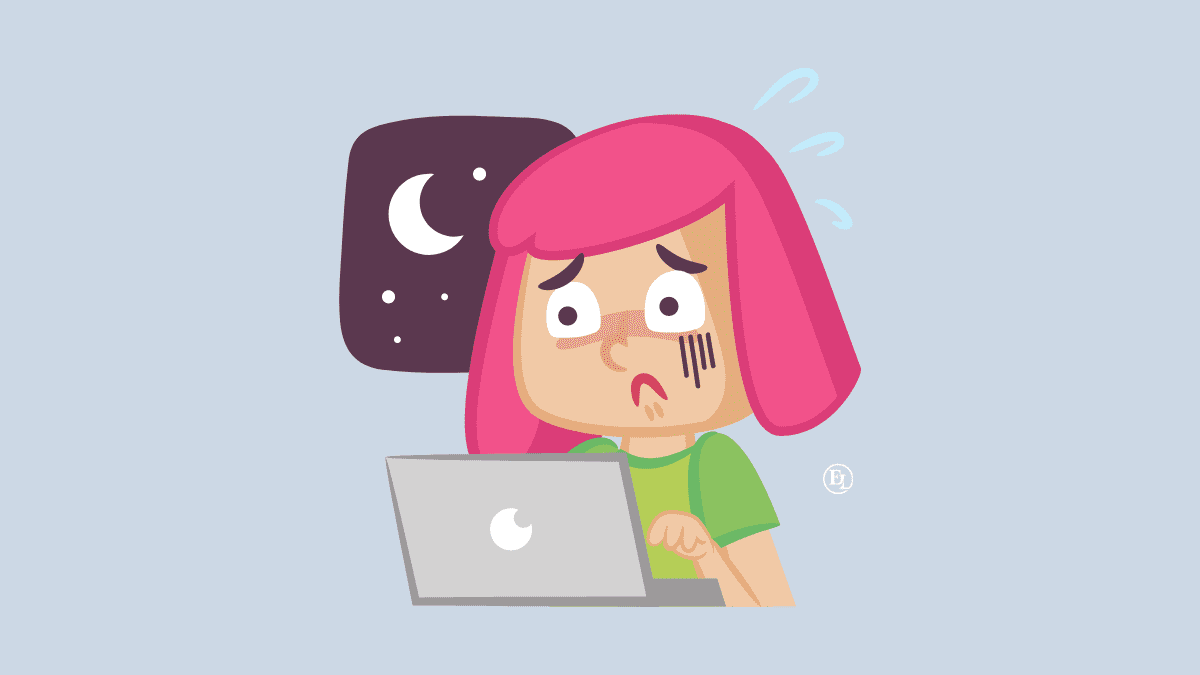 These outsourcing examples will make you think twice before handing your work to a stranger next time. Be careful not to become part of the outsourcing failures.
read more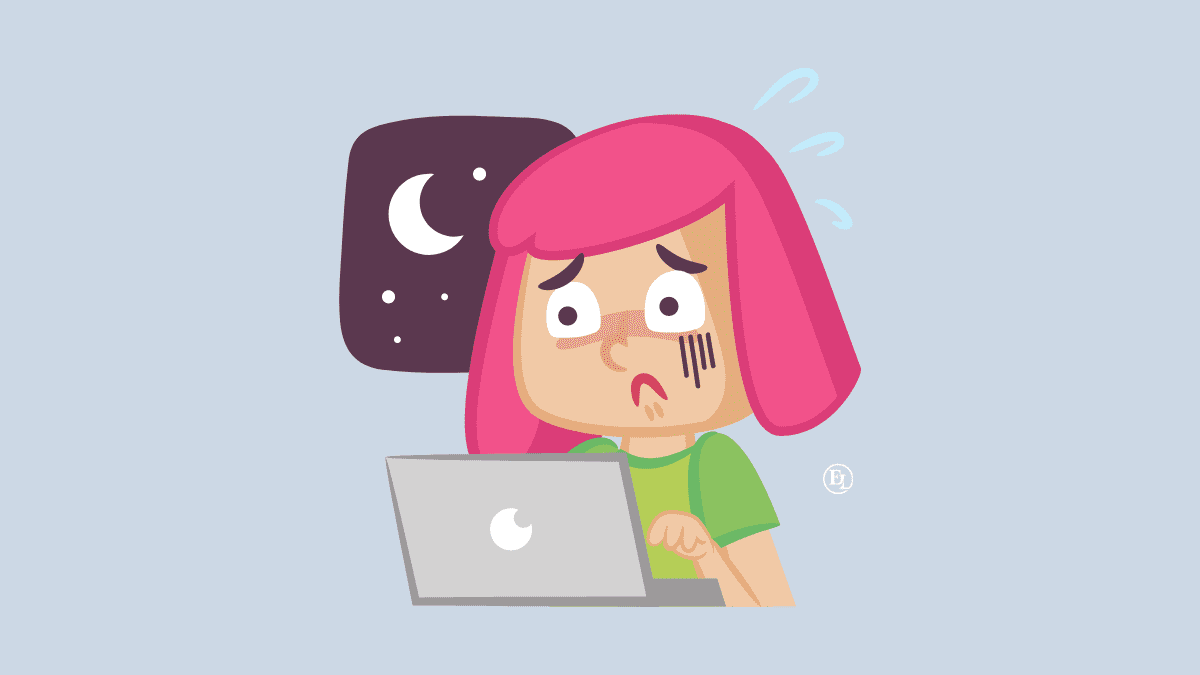 These outsourcing examples will make you think twice before handing your work to a stranger next time. Be careful not to become part of the outsourcing failures.
read more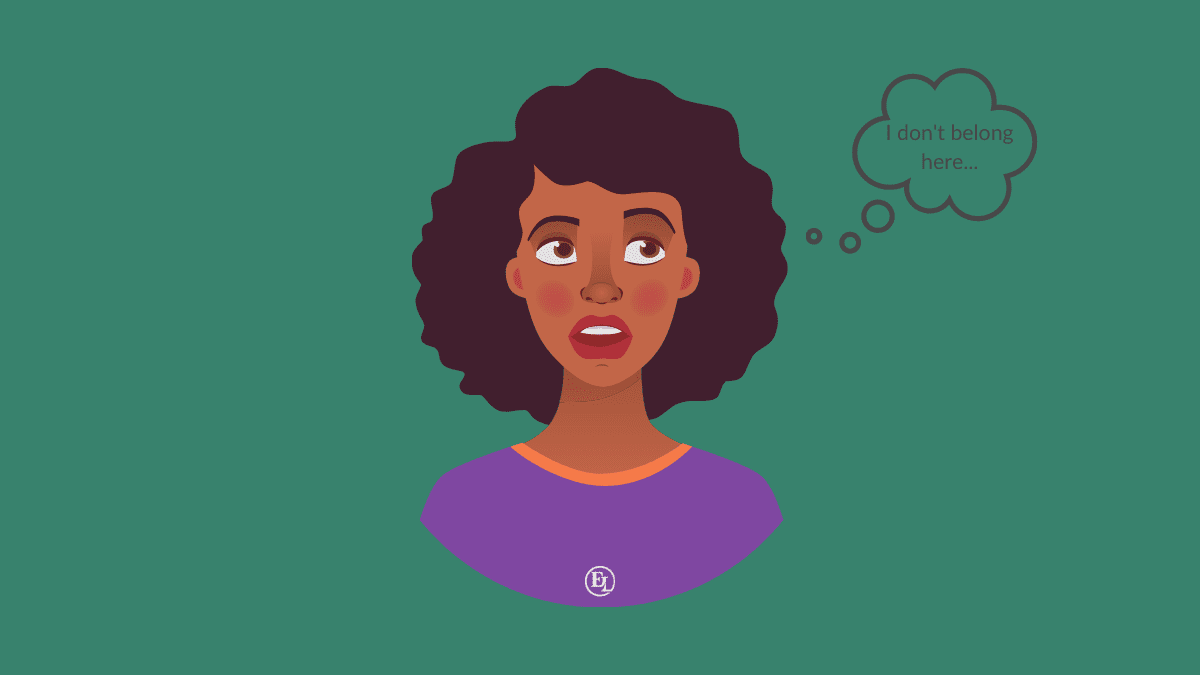 Are you suffering from imposter syndrome and it's hurting your business? You should know you're not alone and you can overcome it.
read more