Marketing holds a reputation for being one of the most expensive aspects of running a business. However, that's not always the case. Especially when you have a few psychological marketing tricks up your sleeve and imagination as fly as Elon Musk's rocket. 
No marketing budget is too scarce with the right guerrilla marketing ideas. The element of surprise which guerilla marketing is best known for, makes it so impactful and effective. In other words, no matter how much you're willing to spend, it's all about the idea and how well it's executed.
If you're still wondering what exactly guerrilla marketing is, here's a definition from Investopedia:
Guerrilla marketing is a marketing tactic in which a company uses surprise and/or unconventional interactions in order to promote a product or service.
 Now, these days, with all the buzz and noise, it may look to you like it's hard to come by some creative guerrilla marketing ideas for small businesses, but we beg to differ. Keep on reading and we promise you'll be inspired for your next creative guerrilla marketing campaign.
 1. When ugly becomes beautiful
 4. Utilizing toilet paper 
 5. Slow cooking fast results
 6. Pets and humans' hearts
 9. Thinking inside the box 
 11. $20k in cash and silver
 12. Brains lie and you can use that
 13. QR codes that stick to people's minds
 15. Nothing beats a free ride
Guerrilla marketing ideas for startups and small businesses 
There's one thing you should know about guerrilla marketing: you either go all in or not at all! You can't expect these guerilla marketing ideas for small businesses to work if you lack the courage to stand out. If you're more the traditional marketing type, maybe you should try with print marketing because this article about creative guerrilla marketing will probably be a waste of your time.
When ugly becomes beautiful
Earlier this year we ran our #houseofswitch campaign where we embarked on an unrelenting mission to rid the world of ugly lights. So much so, that we resorted to giving our critically acclaimed designer lights away, in exchange for a photo of our customers' ugliest lighting. The campaign was something light-hearted and fun in the middle of lockdown. It drove a 30% uplift in overall site traffic and played a large role in driving our highest ever revenue month
Helen White, Co-Founder of houseof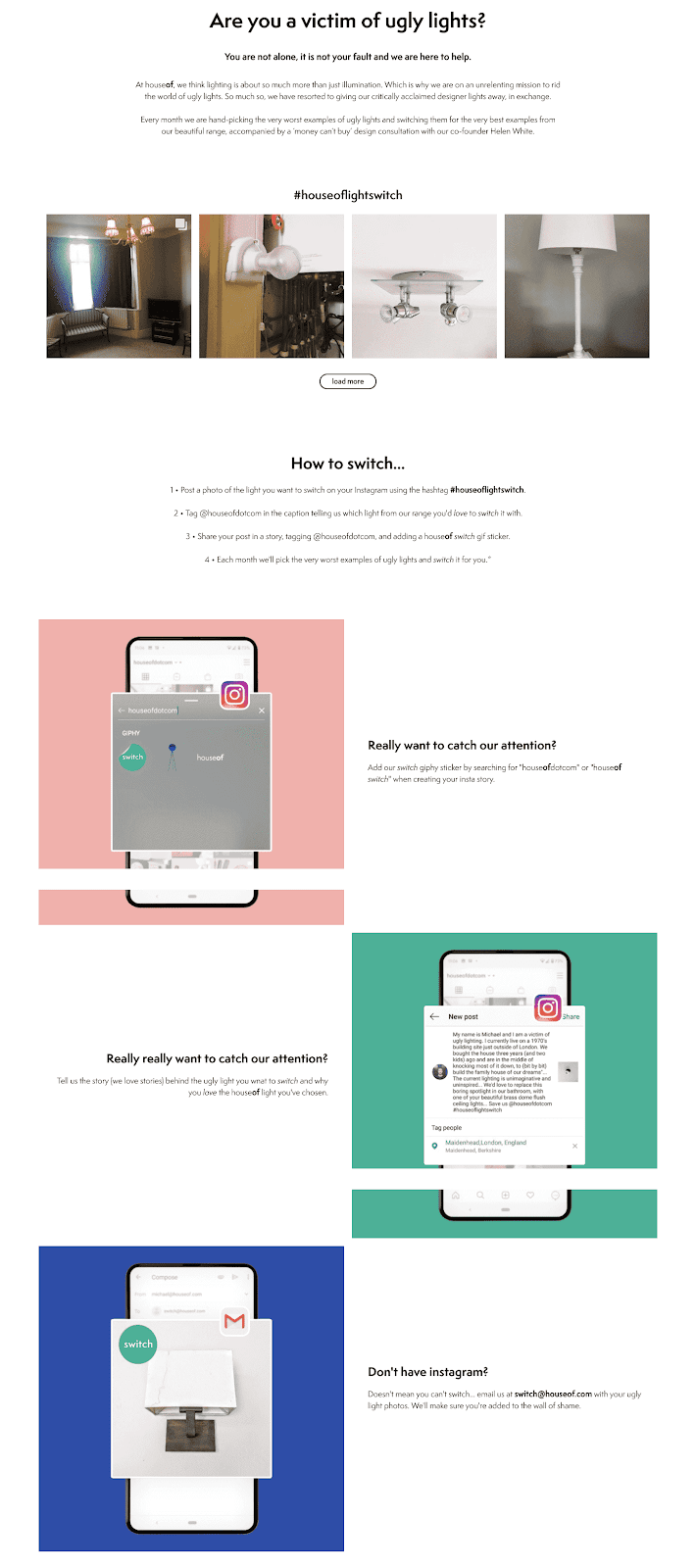 6th graders can do a better job than adults
In my own neighbourhood, a developer announced a plan to desecrate a local mountain with a large McMansion development. All the experts said this is terrible, but there's nothing we can do. I started a movement that used guerrilla tactics – especially attacking on multiple fronts – to beat it in just over a year.
One of my favourite guerrilla tactics I used: An entire sixth-grade class sent letters to the local paper, which published several of them. We used the press extensively, with more than 70 articles and about 25 radio or TV appearances over the 13-month campaign. One of them ran with a picture of me on the land we were fighting to protect, one interviewed the developer, whose comments made us label him honorary fundraising chair, as we got a flood of contributions after he was quoted that he would mess up his own view too, but it was worth it because he would make a lot of money. We even successfully changed the town's laws so no future developer could do this.
Shel Horowitz, Green/Transformative Biz Profitability Expert at Going Beyond Sustainability
Themed parties with a lot of booze and food
Every month at Parkside Lane, our company, Pour Masters Bar Service (28 years old), with other vendors in the event business, throw a free themed party for the public. Everything is donated for the publicity. We have it catered, an open bar, entertainment and some type of amusement games. Marketing for the event is done with social media and hashtags are given
for each event. Prizes are awarded for the most shares and or likes. Their emails are collected when they arrive and are added to our database of potential clients.
After 6 years, we get roughly 100 guests per event to spread the word of our companies.
Recently, we were finally able to throw our annual Yacht Rock party where we all pretended we were floating on a large boat with signature cocktails, a band, great food and casino games. Due to the pandemic, this was our first event after 6 months.
Dave Forman, President of our Masters Bar Service
Toilet paper does a lot more than you think
As a new company launching in Nashville, we knew we had to do something unique to stand out and get people talking about us. We decided to custom order over 10,000 rolls of toilet paper to hand out in the middle of downtown Nashville. The rolls included our logo, slogan, website, and phone number. The guerilla marketing campaign was a huge success which we measured by the local press we received. We also had groups of people taking pictures with our 'toilet paper pyramid' throughout the day and posting the photos to their social media channels. 
While we couldn't track if the guerilla marketing stunt led to any listings, it absolutely helped us make a splash in the market and get some free local press!
Tyler Forte, Co-Founder & CEO of Felix Homes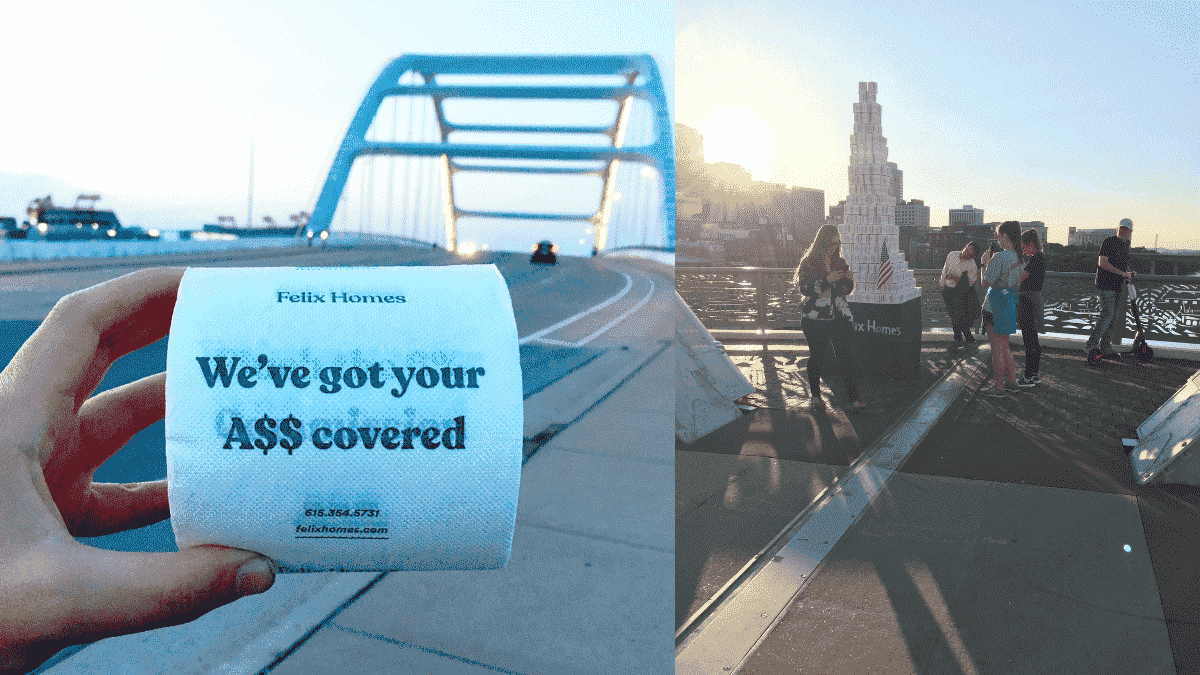 Slow cooking fast results
When I worked for Jarden Consumer Solutions (now Newell Brands) I was the project lead for the Crock-Pot Cuisine initiative.
To launch a new meal delivery service, Crock-Pot Cuisine, we created a guerilla marketing campaign where we set-up 250 slow cookers at 7am at Union Station in Chicago. We then slow cooked 250 Crock-Pot Cuisine meals throughout the day and when people were commuting home after work, we gave out over 3,000 samples to customers, distributed over 2,500 promotional fliers and collected 171 emails. 
Our website, Crockpotcuisine.com, received close 1,600 clicks that day and we had a lot of activity on social media. We were even featured on the local news.
Kuda Biza, Co-Founder & CMO at Nunbelievable
Pets hold the key to humans' hearts
We recently decided to tackle the same challenge of how do we use guerrilla marketing to inject some personality into our business and moreover 'How do we evoke a personal connection with our customer?' We have around 120,000 currently, and we want to figure out a scalable effective way to get closer to them.
After brainstorming we came up with an idea to tap into our customer's soul through their pets. When a homeowner signs up for our service we gather information on if they have pets, and if so what are their names. We do this so our lawn vendors know to be careful when entering the lawn.
We decided we could use this info about our customer to send a personalized gift to our customers' pet, addressed to them.
This really wowed our customers, we received personal thank you notes, videos of their dog chewing the bone we sent posted to FB and thank you tweets, it worked really well for the time and money we invested.
Bryan Clayton, CEO of GreenPal
Tell them not to do something, and they'll do it
I am a publicist and also a comedian/producer in NYC. For a neat guerilla marketing trick we did, I had space at a park to host a show, and created stickers that I placed around the city saying things like 'Whatever you do, DON'T go to X at Y PM!' then another a few feet down saying 'Seriously, we mean it! Don't!' or similar. All it had on there was that message and my Instagram handle.
It ended up going well, I got a ton of connections and DM's from other comedian peers, as well as audience members, who wanted to join in. 
Alex Libutti, Founder of Libutti Media
Sometimes thinking inside the box is better
We implemented an "out of the box financial strategies" campaign. To make things interesting and fun, we built a massive clear box outside of our NYC office space. The box was a visual play on the campaign and a lot of fun to execute. We surveyed people passing by, asking if they'd like to participate and share personal finance tips for a chance to win prizes. 
Not only were we able to use responses to create an infographic and blog piece, but we were able to generate buzz about our company in a budget-friendly way. After being interviewed inside a life-size box in the middle of an NYC street, you're bound to share the odd experience with friends.
Kimberly Smith, Marketing Manager at Clarify Capital
Dating apps have an undiscovered business potential 
In 2017, prior to the launch of Bumble Bizz I was opening two lounges in a resort outside of Washington D.C. I didn't know anyone in the market and we were having trouble staffing to the level that was expected. So I decided to go on Bumble (dating app), create a profile that was professional in nature to see if I would be able to find potential employees who were looking to come join our team. 
The method was unorthodox in nature but turned out to work better than I could have expected. We hired a large portion of our staff based off that marketing effort and as you see, Bumble now has a function where you can use their platform to professionally network. I attribute their growth to experiences like mine.
Josh Lang, Founder of Pink Cloud Media
Going door to door is not just for Jehovah witnesses
Given that coronavirus is impacting local businesses (see why and how to support local businesses) and we are a digital marketing firm that caters to local businesses, we decided to take an old-school approach to promoting ourselves. We offered select local businesses free digital marketing services for 90 days as a way to help them cope with the downturn and foot traffic they are currently going through. 
We didn't do this with fancy advertising on Google or Facebook. We didn't just blast out to an email list. We actually went door to door in our local area and talked to business owners. We essentially offer them up to $1,000 in monthly marketing services free for 90 days. 
Our only ask was that they track results and encourage customers to leave them a review on their Google business profile. We only went door-to-door for a couple of weeks. Probably spoke to about 200 prospects. Most of them already had deals in place for marketing services, but we ended up with four new clients after the 90 day period and that is totally worth it to us.
Jack Choros, CMO at IronMonk Solutions
$20k in cash and silver are better than Super Bowl's Halftime
At the 2019 SXSW events in Austin Texas, I helped a client hide $20,000 in cash and silver that was locked inside Japanese wooden puzzle boxes.
Then, we placed 'reward signs' all over town with hints on social media. It was a blast! Forbes, local news, and more covered us!
Evan White, President of Evan White PR
Brains lie and you can use that
If you see the words 'Going Out…Business Sale' your brain automatically fills in the word 'of' in the middle, right? What if you see 'Going Out for Business Sale'? You'd be amazed at how many people didn't even realize we had switched 'of' to 'for' and thought we were shutting down. 
As soon as people thought we were going under they became more interested and even when we pointed out the trickery most folks laughed about it and we got the opportunity to start talking to some potential customers we probably wouldn't have otherwise. 
Todd Ramlin, Manager of Cable Compare
QR codes that stick to people's minds
Before I started working for JungleTopp, I did Outreach Marketing for a music company. The first day I worked for the company, they talked about organizing a street team that would put marketing stickers all over the city (I live in Philadelphia) so we can direct people to our artist's website. 
The first month was spent researching potential locations to place the stickers and hiring a street team. Once both of those items were assembled, we created five types of stickers that all had a unique QR code. Having unique QR codes allowed us to track which sections of the city were responding to the stickers.
With how crazy of an idea this campaign was, people did respond to it! We were getting hits everywhere! Sadly, the artist never picked up beyond that. But because of how many people scanned the stickers, I would call this a successful campaign.
Walter Wertz, Content Marketer at JungleTopp Media
By the power vested in me by God and hashtags
Once at a sporting event, everyone in attendance was invited to send in a photo via social media using a specific hashtag. The photos would shuffle throughout the game, appearing multiple times on many different screens to be viewed by a very large gathering of people.
As a marketer, I spotted the opportunity and thought 'why not'. I sent in a photo of my company at the time with a bit of personalized text connecting what we did with the event. Between the light humour and the fact that not many people sent in photos to be used, they shuffled my photo into the queue and it was shown dozens of times throughout the event.
On top of that, it was shared by the organization's large social media account to help grow the promotion.
My 'ad' gained some traction and I saw a nice influx of new followers on social media and some inquiries from people who told me they saw my post while at the event.
It cost nothing, was a lot of fun, and was a great way to take advantage of an opportunity that doesn't come around all the time!
Sean Chaudhary, Owner of Alchemy Leads
Nothing beats a free ride
When I worked for Zipcar as the first Head of Marketing we were raising money and had no budget so I had to be very scrappy and resourceful to find people to sign up and got good at guerrilla marketing. 
I did not have money to hire people either so I offered the only currency I had to our members, free driving credit for every hour they would help me by attending street fairs and festivals standing next to one of our cars decorated with helium balloons passing out free postcards I got printed online offering free trial memberships to join. I had an army of folks who wanted to help us succeed and they ended up working enough hours each month to drive for free by helping us grow. We had cars popping up at events all over town!
Paige Arnof-Fenn, Founder & CEO of Mavens & Moguls
These guerrilla marketing ideas for small businesses are proof that it all comes down to creativity and willingness. However, mind that not all guerrilla marketing ideas will be good for your business. It has to be aligned with your brand and speak in your own voice.
More must-read stories from Enterprise League:
Create your company page. Discover companies to work with. Get business deals.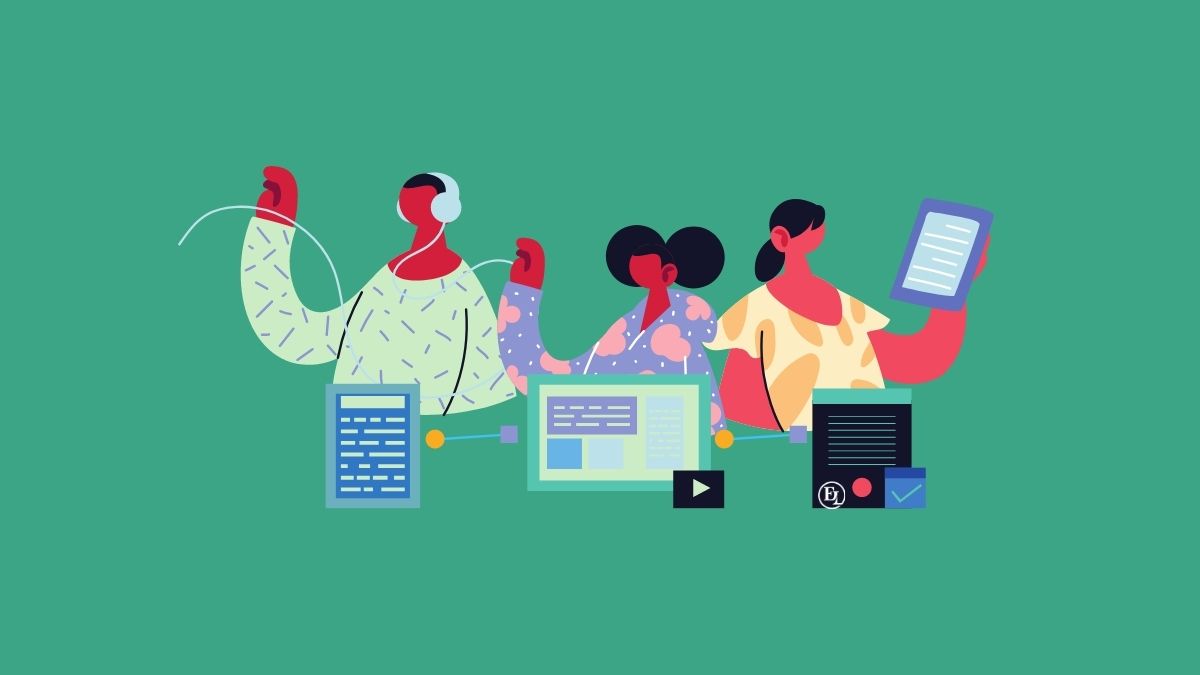 Communication in the digital space can sometimes be tricky. So here are three tips to help you overcome hurdles and polish your communication with clients and employees.
read more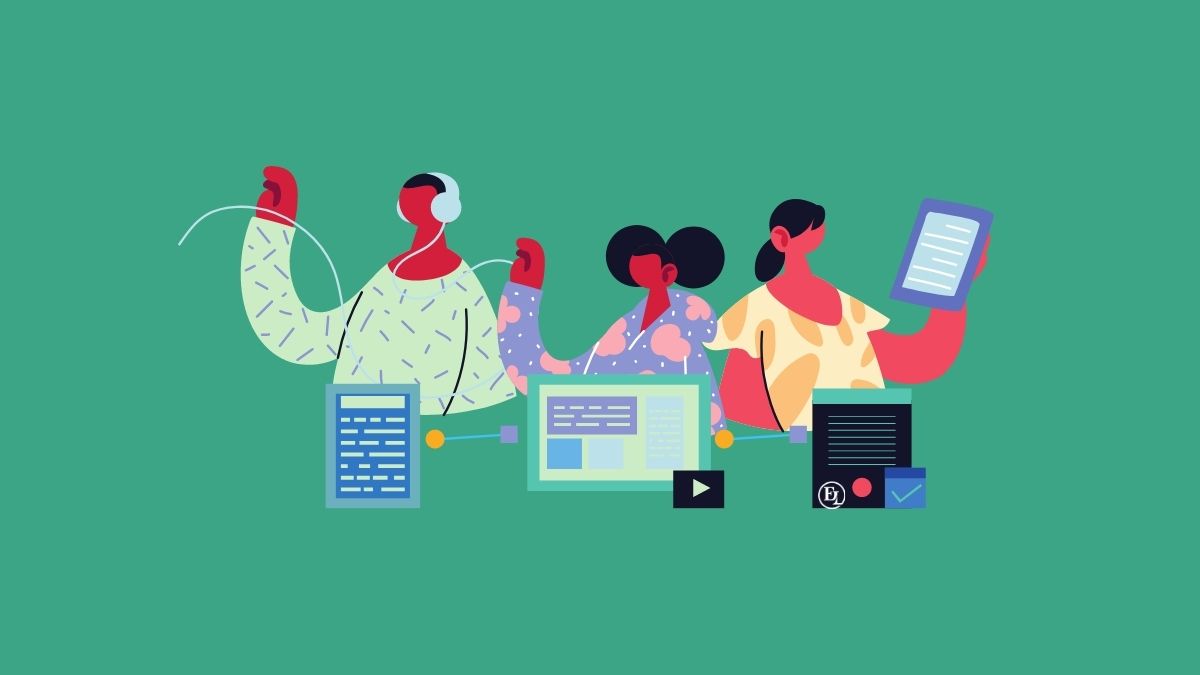 Communication in the digital space can sometimes be tricky. So here are three tips to help you overcome hurdles and polish your communication with clients and employees.
read more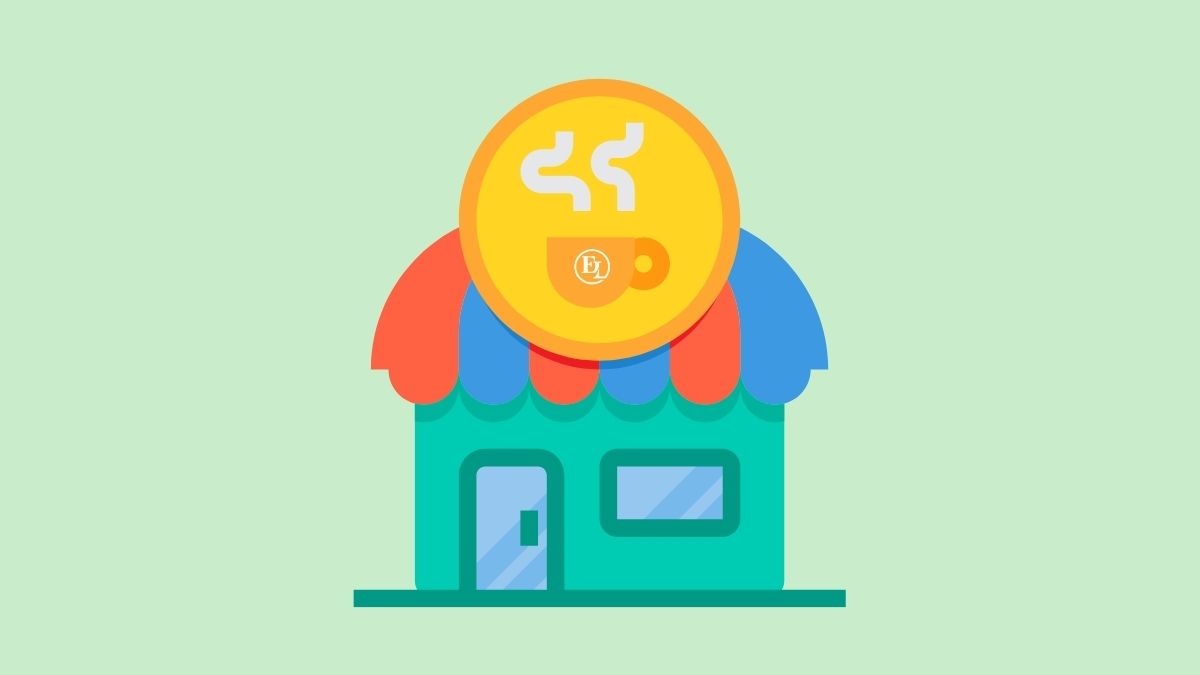 It's due time to work on your local business' brand awareness and bring more customers in the door. Follow these steps and position yourself steadily on the market.
read more