The road to career advancement as a business owner or entrepreneur is a continuing dedication to education and professional development. However, we live in a digital age where you can find a lot of business films, podcasts, and documentaries based on business development. Books are still an indispensable part of the educational process. 
With books about business development you to sharpen your skills and knowledge by studying the achievements of other successful business people who have been in your position. 
Even though business development is a broad topic, you can find excellent reading material if you think your career may need some development. So, for that reason, we have created a list of ten books that every aspiring entrepreneur or business owner should read in the upcoming year. 
The list of 10 books about business development
Many CEOs have written in-depth books about the lessons they have learned over their careers. But it might be difficult to choose which lessons are worth your time with so many possibilities accessible. Take a look at the ten books about business development that are worth reading and from which you can get the most knowledge.
The book "The Lean Startup" gives a unique revolutionizing approach to how companies are founded globally.
According to Eric Ries, a startup is a company dedicated to innovation in the face of significant uncertainty. This is true whether only one person works in a garage or has several seasoned employees in a Fortune 500 company's boardroom. They are all on a mission to navigate the cloud of uncertainty and discover a successful path to an enduring business that binds them together.
The approach in "The Lean Startup" encourages companies to use both money and human creativity. The gist of the book gives knowledge to all business owners and entrepreneurs to iteratively test their ideas and make adjustments to their business plans before it's too late.
It's by far the best-selling book about what makes a successful business plan. Businesses have faced competition from the beginning of the industrial era and they have had a conflict about market share, uniqueness, and competitive advantage. 
In their book, W. Chan Kim and Renee Mauborgne make the case that strong rivalry simply creates competitors fighting for a shrinking profit margin. The authors argue that creating untapped markets, "blue oceans" with potential for growth based on a review of 150 strategic decisions made over more than 100 years in 30 different sectors, is the key to long-term success instead of fighting rivals.
The Blue Ocean Strategy outlines strategies and tools that any company has to use to identify and provides a thorough approach to eliminating rivalry. This business book lays out a risky new plan for ruling the future and challenging traditional strategic thinking.
Our era's big secret is that there are still uncharted areas to explore and innovative innovations to build. The author Peter Thiel, a well-known investor, and entrepreneur explains in his book "Zero to One" how we might develop original plans to create new goods.
In the book, Thiel begins with the counterintuitive hypothesis that, despite our obsession with mobile devices, we are experiencing a period of technological stagnation. Although Silicon Valley and computers are by no means the only avenues of progress, information technology has advanced swiftly. But also advancement is achievable in any business area or industry. 
This book teaches us about the most important skill that every leader must master. That skill is the ability to think for oneself. When you perform a new action, you move from zero to one. 
Never split the difference: Negotiating as if your life depended on it
The author behind this book is a former FBI hostage taker who writes about always-effective methods of negotiating that may be used in any situation.
After working as a police officer in Kansas City, Missouri's challenging communities, Chris Voss joined the FBI. During his career, he dealt with terrorists, gang bosses, and bank robbers while working as an abduction negotiator there. All these experiences inspired him to write the book "Never Split the Difference." 
The book takes you inside Voss's high-stakes bargaining environment and exposes the nine essential concepts that helped Voss and his colleagues prevail when it mattered the most. Given that it's based on the real-life experiences of an intelligence expert at the top in his field, the book's lessons will give you the upper hand in any discussion.
In the book "Never eat alone", the author Keith Ferrazzi describes how having open communication with other people will help you to grow your network. Early in life, Ferrazzi understood that what sets exceptionally successful people different from everyone else is their capacity to harness the power of connections for the advantage of all partakers. 
In the book "Never Eat Alone," Ferrazzi describes the exact procedures and inner attitude he uses to communicate with the thousands of coworkers, friends, and associates on his Rolodex. People he has helped and who have benefited him.
Ferrazzi's way of communicating with the outside world is based on philanthropy and revolves around connecting friends with other friends. He distinguishes the genuine relationship-building approach associated with "networking." Then he transforms his approach to interacting with people into a practical one.
How to win friends and influence people
If you look for a book that will give you the necessary knowledge about how to speak with confidence and win in every conversation, then, the book "How To Win Friends And Influence People" is for you.
The employment status or career you currently have may be improved if you know how to communicate with others and have their support. With an excellent verbal skill set, you can take any situation to your advantage.
this book will teach you how to improve your communication abilities in both your professional and personal life. It will show you how to influence people without offending them and will teach you how to persuade them through six different methods.
The principles of Dale Carnegie that are written in the book are still relevant today and will help you reach your maximum potential in the demanding and cutthroat modern world.
Another book on our list is "The Sumo Advantage" by Bernie Brenner. The founder of Rollick gave us this extraordinary book about business development where you can learn how to build and maintain business-related projects that will advance your company. 
Through the chapters in which this book consists, you'll learn how to plan and build the development layer for your company to boost growth and sales initiatives. You'll discover how to recognize potential partners and convince them to work with you in a win-win scenario. Additionally, you'll begin to realize the prerequisites for a successful relationship and learn how to negotiate for them. And finally, you'll learn how to utilize each strategic connection and spot the best company development prospects.
The book "Give and Take" emphasizes how effective networking, teamwork, influence, negotiation, and leadership skills are comparable.
The author Adam Grant, uses his study to show the remarkable impact that different types have on achievement. While some donors are exploited and burned out, the majority experience remarkable success in many different fields. 
This book explains how one of America's top networkers built his contacts and why the person who created one of the most well-known television programs ever struggled for years in secrecy. How a basketball executive who made several bad trades turned his club into a winner and how, without ever looking at Enron's financial documents, could have predicted the collapse of the corporation four years in advance.
The gist of the book shows us a method for achievement that has the power to alter not only certain individuals or groups but also entire organizations and entire communities.
Hacking growth: How today's fastest-growing companies drive breakout success
According to Silicon Valley "Hacking Growth" gives one of the most well-known business tactics you can ever find. In the book, you can find unbelievable stories about the beginnings of the top IT companies that rule the world. 
You can read stories like these. LinkedIn was an exclusive network for C-suite executives, Uber was a scrappy startup that couldn't compete with the Goliath that was New York City Yellow Cabs, and Facebook was the unfortunate stepbrother of MySpace. The best-kept secret among couch surfers and travelers is Airbnb. Only bakers and artisans used the niche website Pinterest, and so on.
The book walks readers through creating and putting into practice their own original growth hacking plan. It acts as an accessible and useful toolkit that groups and companies in a variety of industries may utilize to increase their consumer base and market share.
The list of the 10 books about business development finishes with "Built to Last." This book doesn't focus on visionary leaders with charisma and It has nothing with futuristic product ideas or futuristic market insights. But it goes beyond simply having a company vision. 
This book is about forward-thinking businesses, and the authors Jim Collins and Jerry Porras debunk myths and offer new perspectives, and helpful advice to individuals who want to create businesses that will withstand the test of time. They look at businesses as start-ups, medium businesses, and huge enterprises from the very beginning to the present.
Built to last offers a master plan for creating businesses that will thrive far into the twenty-first century and beyond. The book has hundreds of specific examples and is structured into a cogent framework of useful concepts that can be utilized by managers and entrepreneurs at all levels.
Continuous improvement is one of the most crucial things for every aspiring business owner or entrepreneur. To level up your skills and expertise you need to read the business books that are most relevant to your field of expertise. 
Each book listed here is a valuable addition to your reading collection and will help you grow not only on the career level but also in life.
More must-read stories from Enterprise League: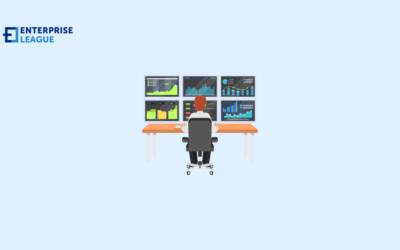 If you're considering starting your own business, you'll find out all the information you need to know about what are the pros and cons of being a sole trader.
read more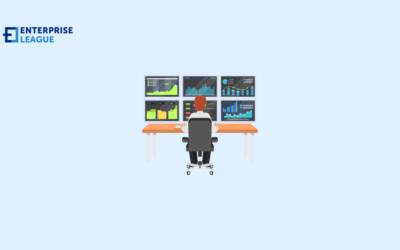 If you're considering starting your own business, you'll find out all the information you need to know about what are the pros and cons of being a sole trader.
read more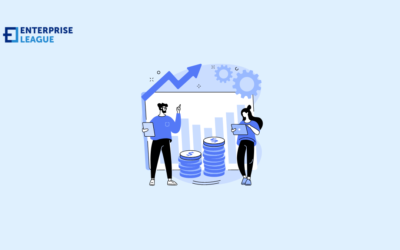 One of the most effective ways to gain full control over your business comes down to one key feature of corporate spend – spend controls. With the right spend management software, you can gain access to a wide variety of advanced spend controls, to give you a firmer...
read more