Henry Dalziel, Director of Growth at Growth Hackers Hong Kong, discusses the meaning and importance of the 10 Ds of entrepreneurship, and urges you to check how many of them you possess.
The 10 Ds of Entrepreneurship were first published by William Graves, the author of the Portable MBA in Entrepreneurship. In essence, the 10 Ds represent the DNA of many entrepreneurs.
If your vocation is to become an entrepreneur and you haven't yet started your journey, you might want to consider if you possess all the qualities that we outline below. When we created our Hong Kong SEO Agency one of our key questions amongst others was, "Do we truly have what it takes"? 
We decided that we scored at least 8 out of 10 of the below and that was enough for us to make the decision to commit to our journey in business here in Hong Kong.
The 10 Ds of entrepreneurship
Let's review what the 10 Ds of entrepreneurship are exactly, and see how many of them do you have!
Entrepreneurs that start any sort of business, not just marketing agencies, all share a vision of what the future could be like for them and their businesses. However, of greater importance, they have the ability to implement their dreams. Therefore, as a founder, what is your dream? The dream should be big and bold because if you think small you will remain small.
Entrepreneurs don't procrastinate and they typically make decisions fast. Their swiftness provides a key factor in their success, and as an agency founder, this is key for me. For example, saying "no" to potential customers was a good thing for us in the long run because the alternative would have been annoying people and causing bad energy and disappointment. 
If you feel that it isn't going to work out, then ditch that lead and focus on clients that you can absolutely deliver quality digital marketing services, which for us includes SEO, Content Marketing, and Lead Generation.
Entrepreneurs are all, without question, "doers". They "talk the talk, and walk the walk". Once they have decided on a particular course of action, they will execute it as quickly as possible. The same applies to clients that you decide to onboard. How fast can you get wins for your client? Ask yourself that question and if you're confident that you can then get it going!
Entrepreneurs manage their agencies (or indeed any other businesses they start) with total commitment. They seldom give up, even when confronted by major obstacles that seem insurmountable. Remember that nine out of ten businesses fail, so make sure that you're either the one that succeeds, or that you fail fast and learn from your mistakes.
Entrepreneurs are wholly dedicated to their agencies or businesses they start, sometimes at considerable cost to their relationships with their friends and families. They'll tend to work tirelessly without thought and the concept of a 9-5, five days a week, are all abstract concepts.
Entrepreneurs, especially Internet Marketers, love what they do. That love and passion are what sustains them when the going gets tough. What carries them through is the love of their product or service that makes them so effective at selling it. The SEO marketing industry is packed full of dedicated and passionate individuals, and for the most part, they are a very colorful bunch.
"God is in the detail," say some, whilst others take the other side and say that "the devil resides in the details". Either way, you'll certainly see that the successful entrepreneur will almost always be obsessive about details and this is particularly true for the SEO and Digital Marketing industry where keywords, content structure, and hundreds of other variables can either "make or break" a campaign.
The successful entrepreneur will want to be in charge of their own destiny as opposed to being dependent on an employer. Remember that the 99% work for the 1% that never quit.
For the most part, getting rich is not the prime motivator of entrepreneurs; I'd argue that freedom is greater quality. Generating wealth is more a measure of success rather than "the absolute driver".
Entrepreneurs understand this simple concept: "a happy employee is a good employee". Keep your core team happy and they'll look after you and your business.
Having read the ten Ds of entrepreneurship, how many do you feel you truly possess?
If you feel that you are lacking in one of the areas then there is always room and time for improvement. Whether by building up your business knowledge through books and movies. Or taking riskier lessons through trial and error. The truth is, there's always a way to polish what you already possess, and grow what you lack.
More must-read stories from Enterprise League:
Create your company page. Discover companies to work with. Get business deals.
Thanks to these trailblazing biotech startups where we once believed there's a limit, there's only a world of opportunity. Learn more about their work and how they're changing the world.
read more
Thanks to these trailblazing biotech startups where we once believed there's a limit, there's only a world of opportunity. Learn more about their work and how they're changing the world.
read more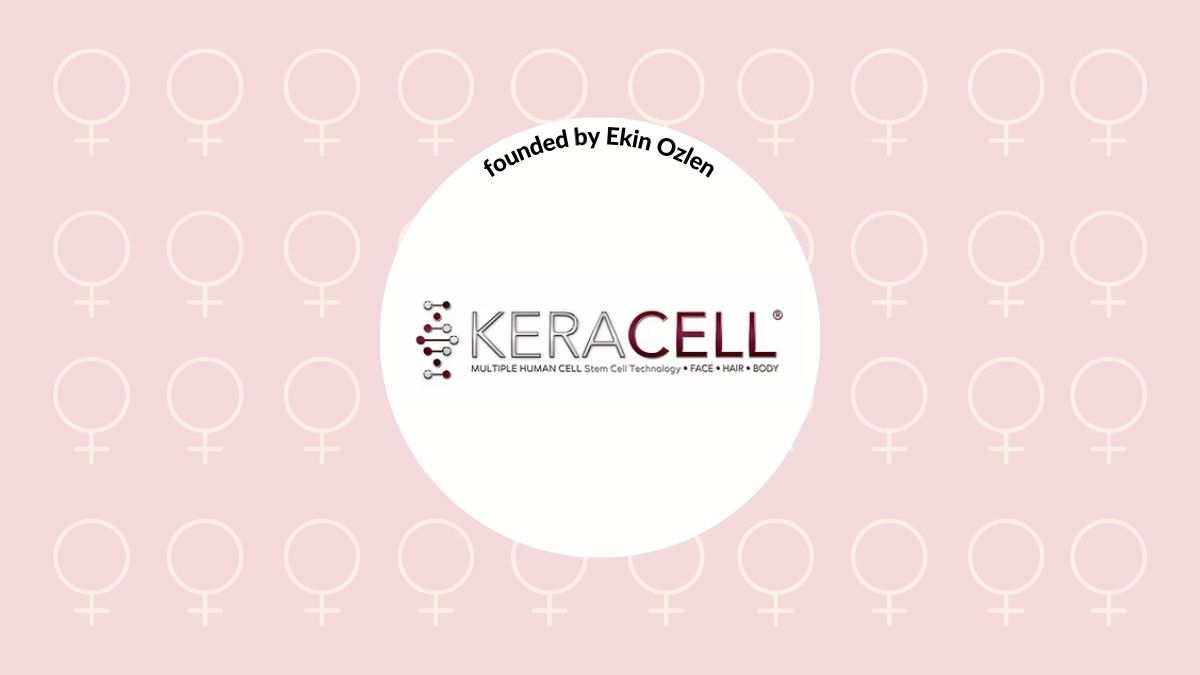 Read the story of Ekin Ozlen and how she turned a modelling career into successful entrepreneurship. The formulations of her products are revolutionising the cosmetics industry.
read more