18 unexpected business movies to teach you important entrepreneurial lessons
Business movies are not just entertaining but educational as well. Entrepreneurs and wannabe entrepreneurs can learn a great deal about doing business over a bowl of popcorn. 
We went a step ahead and made a list of business movies that extends beyond the expected titles. That means romcoms like You've Got Mail stand shoulder to shoulder with Becoming Warren Buffet.
While some teach us good practices, others show us what should never be done in business. Now, The Wolf of Wall Street may pump you up, but before turning a blind eye to the law remember that Jordan got his share of jail time.
 8. Willy Wonka and the Chocolate Factory
 12. Becoming Warren Buffett
 13. The Pursuit of Happiness
 15. Wall Street: Money Never Sleeps
 16. The Wolf of Wall Street
The best business movies to put on your watch list
Movie time begins! According to entrepreneurs from different industries these are the best business movies to watch. Each of these business movies hold important lessons. 
So watch, have fun and learn!
I think most entrepreneurs will find a kindred spirit in Kathleen Kelly, the owner of an independent bookstore named "The Shop Around The Corner". Kathleen inherited her business from her mother and is determined to keep her quaint storefront thriving in New York City, even though she has a rival in the major bookstore chain Fox Books (owned by Joe Fox, whom we find out later on is the person she has been developing a relationship with over email). 
This movie is probably best known as a romcom, but it's also full of great business lessons. It teaches entrepreneurs not to give up, even when you're faced with direct competitors and challenges. While "The Shop Around The Corner" does, eventually, go under, Kathleen continues to work hard and sticks by the business and her employees until the very end. By the end of the movie, she even pursues a new entrepreneurial endeavor as a successful children's book writer! 
Deborah Sweeney, CEO, MyCorporation
We got here from hard work, patience, and humility. Don't think the world owes you anything because the world owes you nothing.
If there is one business movie that I love the most, it is Joy. The movie portrays a young woman who tried to excel in the marketing industry despite the utter chaos she had in her life. This movie taught me that true entrepreneurs can build anything from scratch despite the adversities in life. Also, it helped me learn how to be resourceful and not limit your actions to what society dictates if you really want to grow your business.
Bottom line: True entrepreneurs strive and find ways despite adversities.
Allan Borch, Founder of Dotcom Dollar
Nothing in this world can take the place of good old persistence. Talent won't. Nothing's more common than unsuccessful men with talent. Genius won't. Unrecognized genius is practically a cliche. Education won't. Why the world is full of educated fools. Persistence and determination alone are all powerful.
I am impressed by the movie The Founder about Ray Kroc who took credit for the McDonald's food chain. In the movie, he lied that he was the chain's founder when he wasn't. However, there are admirable qualities I believe entrepreneurs should emulate. 
A scene in the movie illustrates this: The original founders, brothers named MacDonald, wanted ice cream in their shakes; Roy, who was running the enterprise, felt paying for freezers to hold the ice cream was too costly; He went ahead and did what he wanted – putting powder, not ice cream in the shakes; They still tasted delicious and he saved a great deal of money. 
Today, McDonald's restaurants and Ray Kroc are famous due to Ray's ingenuity, not the brothers. They wanted to be authentic, but they were stubborn. Ray was open-minded and innovative. Those are the qualities entrepreneurs should emulate.
Janice Wald, Owner of Mostly Blogging 
The business lesson that this movie taught me was how important it is to develop a simple, repeatable processes to build an efficient and successful business.
In the movie, it showed how the McDonald brothers developed a system that allowed their staff to prepare a hamburger within minutes of ordering.
Many small businesses fail within their first years, because entrepreneurs overwork themselves believing that working harder is the key. Instead, the key to being a successful entrepreneurship is to work smarter not harder.
Jonathan Sanchez, Co-Founder of ParentPortfolio 
It gives out the message of how persistence and determinacy can lead to a successful life. You'll have to face multiple rejections to reach your goal. Willingness to do something should never die and one should always be ready to discover his skills, polish them and make a fortune out of
it because it is in you to create your future. It taught me how giving up should never be an option and to survive in the competitive business world, hard work and commitment is the key. It made me, as an entrepreneur, headstrong and gave me the confidence to fight any obstacle on my way to succeed with calm mind and patience.
Mike Allen, Co-Founder of The Fashion Jacket
I'm the man-eating bitch Darth Vader of the ad world.
As an owner of a company focused on Brand Marketing training and recruiting, I have to go with an old favorite that celebrates our CPG industry.  What Women Want  in 2000 with Mel Gibson and Helen Hunt made it ok for guys in our macho, Americana culture to seek to understand women and what they wanted from a consumer perspective. For a guy who was just starting his brand marketing career, that mattered. It seems obvious now, but this was before even 'metrosexual' was a thing. People weren't really ready for it. Can't say I ever shaved my legs though…
Brian Dolan, Co-Owner of CPG Camp
We can do everything straight and still go broke.
It uses actual history to teach you how to look at real numbers and data instead of following
popular opinion to invest your money and do business. It is also very entertaining to watch and well-produced in addition to teaching viewers a great business lesson that data is more important than popular opinion.
Stacy Caprio, Founder of Her.CEO
When your enemy's making mistakes, don't interrupt him.
My personal favorite is Moneyball, starring Brad Pitt. It's the story of how the underfunded Oakland A's baseball team threw out all traditional statistics to identify high quality, yet undervalued players. This movie made me rethink all of our key performance indicators in Sales and Marketing. Similar to the movie, we found that some of the benchmarks we'd become reliant on were vanity stats of little real use. This led us to rethink everything, analyze our data differently and we eventually came up with more useful performance indicators.
Casey Halloran, Co-Founder of Namu Travel Group 
What I like about his movie is that it teaches us that any business is always working under constraints. Often big, unfair, and rigged constraints. By playing the established game, it becomes very difficult to change the status quo and beat your competitors with deep pockets. You'll need to think differently. When you're at a disadvantage, playing the old game is a sure-shot way to lose.
Kenny Trinh, CEO of Netbooknews 
It tells the story of Billy Beane (played by Brad Pitt), the General Manager of the Oakland A's U.S. baseball team. Beane rejected the random and non-strategic methodology of choosing players that all teams followed and instead experimented with a revolutionary data-based model. This disruptive approach allowed Beane to build a winning team composed of undervalued and overlooked talent. Beane's advances, which zigged when everyone else was zagging, have since been adopted by teams in every professional U.S. sport.
Rafe Gomez, Co-Owner of VC Inc. Marketing 
It documents the wheeling and dealing of the oldest type of American organization—crime families—in a way that focuses on the cold corporate infrastructure rather than the warmth we're used to seeing from Italian mafia movies. Key lessons include the value of paying debts and the danger of not getting financial agreements in writing.
Ryan Lambert, Founder of FlickPicking
Willy Wonka and the Chocolate Factory
Invention, my dear friends, is 93% perspiration, 6% electricity, 4% evaporation, and 2% butterscotch ripple.
Despite it being a kids movie my favorite business movie is Willy Wonka and the Chocolate Factory. I love this movie for business because it shows and taught me how important it is to always do the right and honest thing when it comes to your business. Doing things the right way will create a culture where your customers and employees develop so much trust in you that they won't think about using any other competitor. Moreover, doing things the right way rather than the cheap or dishonest way will create longevity when it comes to your brand.
Kevin Groh, Owner of Cachi Life 
This movie made me realize that having a positive outlook in life will lead you to better things in the future. Being down to earth and putting your family's wellbeing first will help you decide what is the right thing to do. It also shows that every choice we make has its consequences, and we must learn from those experiences.
Mason Culligan, Founder and CEO of Mattress Battle Inc.
This 2nd highest-grossing Korean film of all time is a must-watch. A group of undercover cops became instant entrepreneurs when they purchased a bankrupt chicken restaurant to protect their secret operation. Their chicken recipe became an unexpected hit, leaving them torn from being entrepreneurs or cops.
I love how this movie approached the business industry as a very unpredictable context. You will find yourself becoming an entrepreneur, not because of luck but pure talent. Knowledge and skills are always needed to survive in the industry. However, it takes talent and passion for you to come out on top.
Karl Armstrong, Founder of EpicWin App
I may not do everything great in my life, but I'm good at this. I manage to touch people's lives with what I do and I want to share this with you.
The movie was empowered by several high-profile stars; but some business lessons can still be learned from it. As an entrepreneur, it taught me that unfavorable exposures can also be beneficial. Other than that, I also learned from the movie that the best way to run a business is to utilize your best skills and offer it to the marketplace. Lastly, it demonstrates the importance of digital marketing in terms of letting potential customers know that your business exists.
Steven Jay, Founder of KoiFishTime
We don't have a lot of time on this Earth! We weren't meant to spend it this way! Human beings were not meant to sit in little cubicles staring at computer screens all day, filling out useless forms and listening to eight different bosses drone on about mission statements!
Office Space continues to be an excellent business movie 25 years later because its depiction of the corporate office environment is relevant in many industries. The film draws humor from being a minuscule employee in a dysfunctional system, and it highlights many things that should be changed yet remain the same old ways of running companies. The main character, Peter, is relatable and somewhat of a hero because once he stops caring about meaningless duties and performance results, he not only becomes liberated, he becomes successful.
Robert Kienzle, Senior Consultant at Knowmium 
While this film is not about starting a business, it is about something that drives many employees to take the plunge and start their own business: namely, the tedious bureaucracy of the corporate world. Any entrepreneur who left office existence will relate to the ineffective bureaucracy of corporate life, and it may even help them muster the courage to take the plunge into entrepreneurship! 
This film made me a better entrepreneur by understanding the importance of creating non-hierarchical work environments and ensuring that employees are engaged and motivated. It also provides a good reminder of why I chose the path of entrepreneurship. 
Emma Miller, CEO of Cacao Tea Co.
If you're emotional about investment, you're not going to do well. You may have all these feelings about a stock, the stock has no feelings about you.
Becoming Warren Buffett is definitely my favorite business movie. In my case, it is not because he is such a successful investor, or because of the get rich dream connected to Wall Street. Warren Buffett acts only rational. In every single one of his business decisions emotions don't act apart. This is so important for small business owners too, especially in the beginning when there are many ups and downs. Thinking of his behavior always gets me back to work when unplanned obstacles come up and destroy all my motivation.
Christian Steinmeier, Founder of koalapets.com
You got a dream. You gotta protect it. People can't do somethin' themselves, they wanna tell you you can't do it. If you want something, go get it. Period.
Part of running a business is facing challenges and failures. But, despite the challenges and failures, we have to continue working towards achieving what we want. After the worst, comes the best. That is what the movie The Pursuit of Happyness has taught me. The story of Chris Gardner has really inspired and motivated me, especially when I was still a small and starting business owner.
Shari Smith, Founder of Shari – Sells
You should feel nothing but great about what you've done, and I'd hate to see you let anyone take that away from you.
One of my favorite business movies is quite timely and it is all about e-commerce and making it to the big world whilst starting from scratch and in the end having to choose between family and the business you started from the ground up. The Intern not only an inspiring movie of a lady boss having a deep meaningful friendship with her 70-year-old intern but it also shows that you never grow old of working when you have been working literally your whole life and giving your boss some insights about living life and living her dream to be big.
Timo Wilson, CEO at Asap Credit Solutions
Wall Street: Money Never Sleeps
It's not about the money. It's about the game between people.
If you're going to operate on Wall Street, you need to learn financial principles, of course, but you still need to be on the lookout for the kinds of people that don't think for anything except themselves who can drag you down in one fell swoop — or the whole finance sector. This 1987 movie stars the famous Gordon Gekko (played by Michael Douglas), a position that helped put to the forefront of the American imagination the notion that Wall Street is full of sleazebags.
It's a movie about vanity, a game about looks, and a game about how a sly con artist will lead others on their way. The depiction does an outstanding job of illustrating the expense to people and a community that comes about when such a figure is permitted to grow to power. It even contains lots of other nail-biting scenes — you'll need to see and wait.
Eliza Nimmich, Co-Founder / COO at Tutor The People
Let me tell you something. There's no nobility in poverty. I've been a rich man and I've been a poor man. And I choose rich every single time.
Despite disagreeing with the less ethical approaches Jordan (played by Leo diCaprio) takes in the later parts of the movie, I absolutely love how he built up an empire from absolutely nothing. Nothing, but sheer will and a ton of ambition – and to teach his employees what he knows.
The movie taught me to dream even bigger than I ever have, to work harder than I ever have, and to be as loyal as a human can be.
Chris Kaiser, Founder & CEO of Click A Tree 
It taught me the importance of simplifying seemingly arduous tasks like being a stockbroker into clear and concise instructions that anyone with the desire to succeed would be able to follow.
This is always in the back of my mind when teaching our team the ins and outs of the real estate transactions and technicalities. I even use this simplified approach when learning from peers and coaches. 
For example, learning what a lien is and how it can affect the purchase of a property.
The best way a coach was able to simplify it for me was 'A lien is simply a debt connected to a property that prevents the sale of the property until the debt is paid off'. This is one of the most frequently asked questions in our team and business, and having simplifications like this allows us to communicate effectively across the team.
Tino Jaimes, Owner of Sunrise House Buyers TX
I don't have delusions of grandeur, I have an actual recipe for grandeur.
One of my favourite business movies is Bradley Cooper's Limitless. He was once a frustrated writer who encountered a pill that can make a human brain extremely brilliant. The pill helped him to gain millions of money from the stock market. Also, allowing him to work for a very powerful tycoon. Basically, this movie taught us that there is no "cheat code" for success. Taking the shorter route may be fulfilling at the start, yet there are corresponding retributions along the way. Still, the best way for success is persistence, hard work and an endless hunger for learning.
James Pearson, CEO of eVenturing
FYRE: the Greatest Party That Never Happened
It's at the top of my list because it touches on two important values: having the ambition and pragmatism. It shows how the right attitude should be, as well as the wrong way of making it happen. It encourages you to dream big but it also warns you to strive to realize it in an ethical way.
David Weingot, CEO of DMAC Security
More must-read stories from Enterprise League:
Create your company page. Discover companies to work with. Get business deals.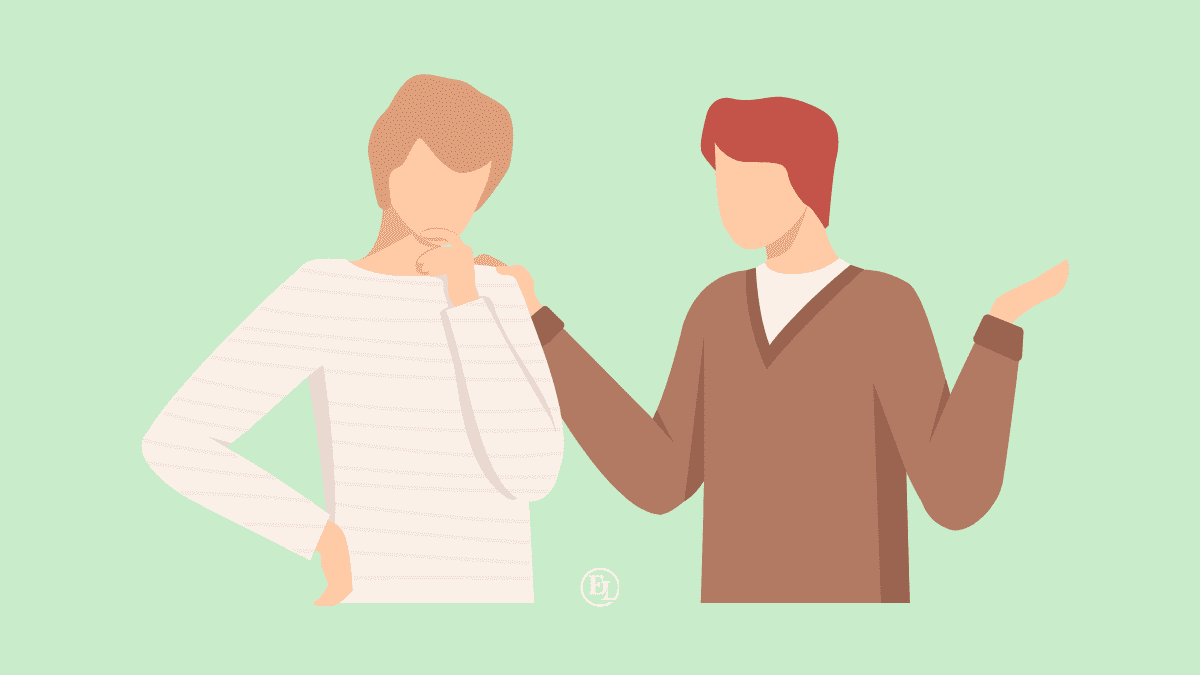 Find out the importance of emotional intelligence in business and learn how to apply it. Hint: emotions in business are not forbidden.
read more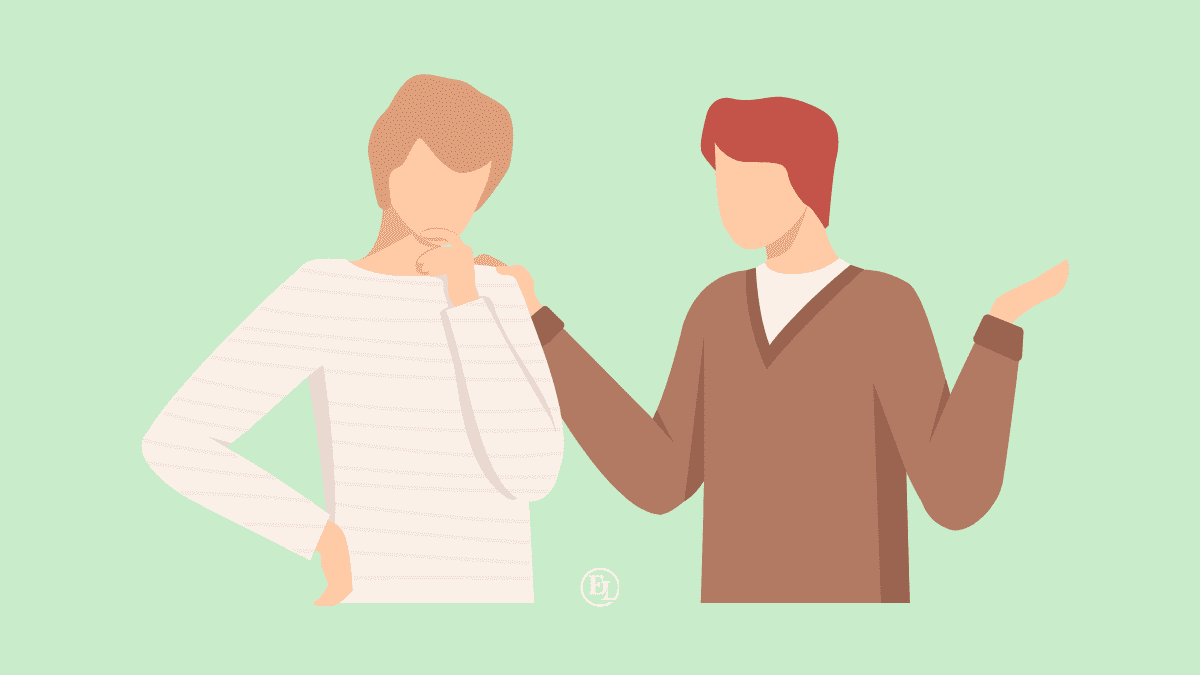 Find out the importance of emotional intelligence in business and learn how to apply it. Hint: emotions in business are not forbidden.
read more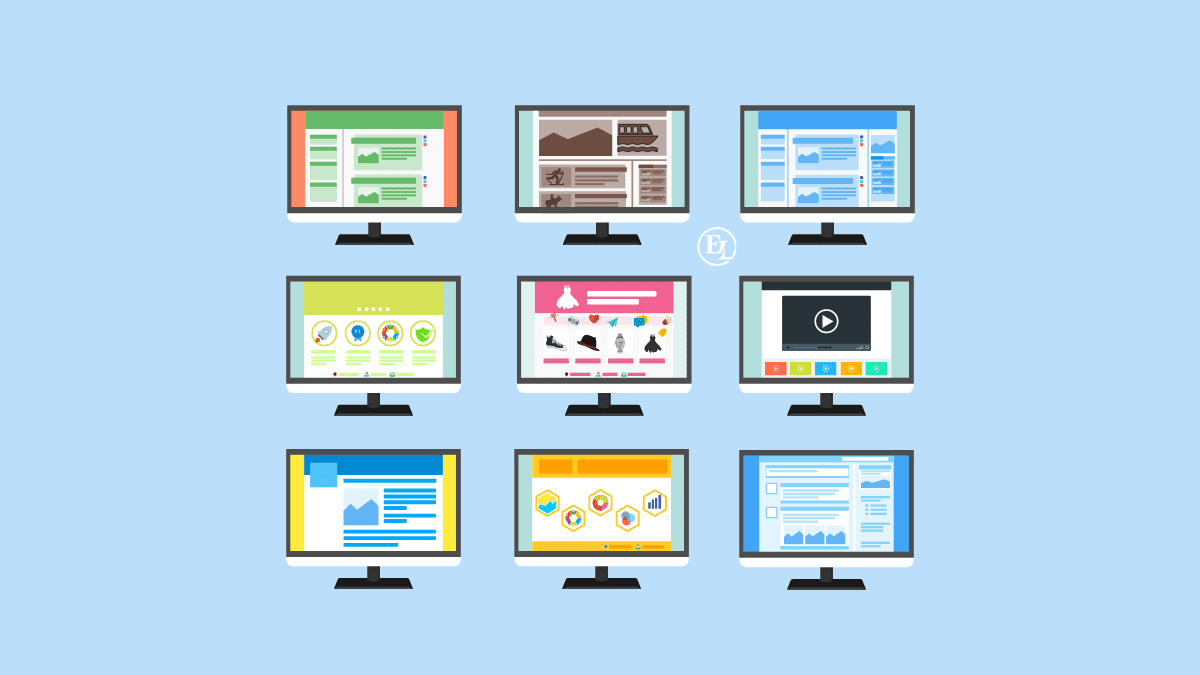 The list why small businesses need a website is a long one, but we're giving you the five most essential reasons. Prepare to create a website for your business after reading the article.
read more