Aja Blanco – There is no business success without customer success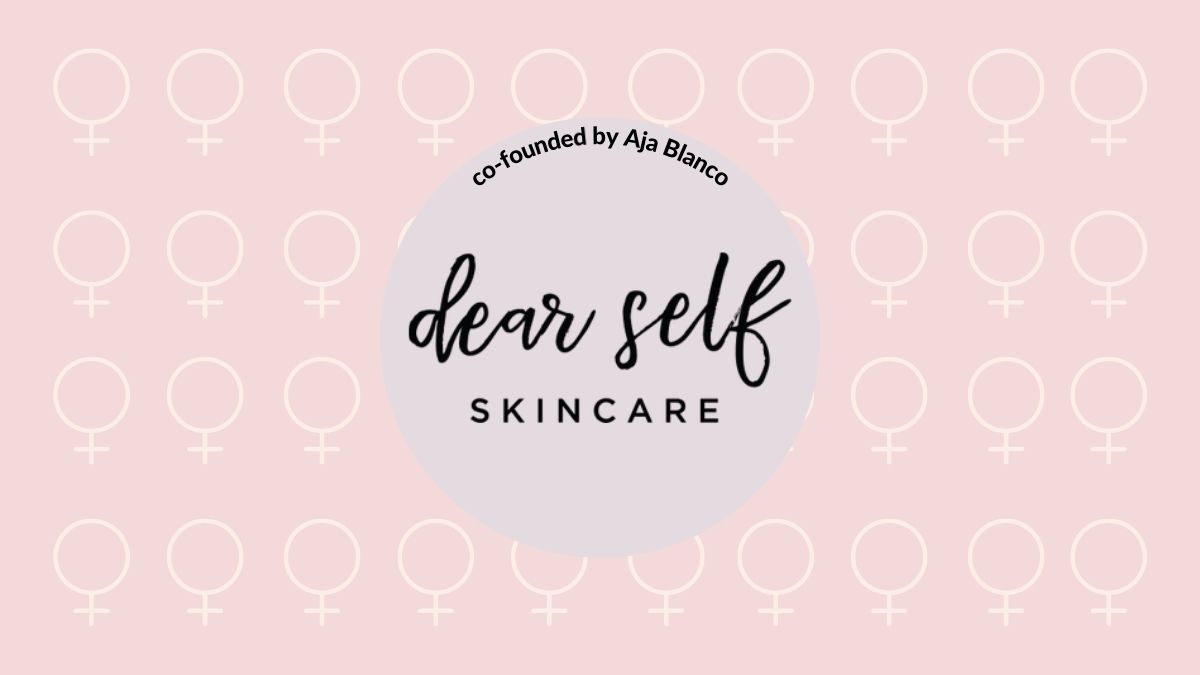 There's an African proverb saying "If you want to go fast, go alone. If you want to go far, go together." 
Aja Blanco, a Software Engineer and amateur gardener with a degree in Business and Psychology, wanted to go far.
Tired of working 16 hours a day and having no life on her own, Aja decided to put an end to it and start a career she was passionate about. Turned out, that career was entrepreneurship and her sister, Tia, joined her on this exciting journey. 
The two of them founded Dear Self, a skincare brand for women that celebrates true beauty rather than focusing on flaws. Everything about their brand, from the plant-based ingredients, to the eco-friendly packaging, customer experience and beyond, is about promoting healthy self-love and environmental sustainability
There's no doubt that Dear Self is part of the revolution in the skincare industry, challenging traditional corporations to abandon their toxic, unsustainable practices.
Feeling under-appreciated as an employee, a nonexistent work-life balance, financial struggles, getting out of bad relationships – these are the most common triggers that push women to become entrepreneurs. Tell us about your trigger?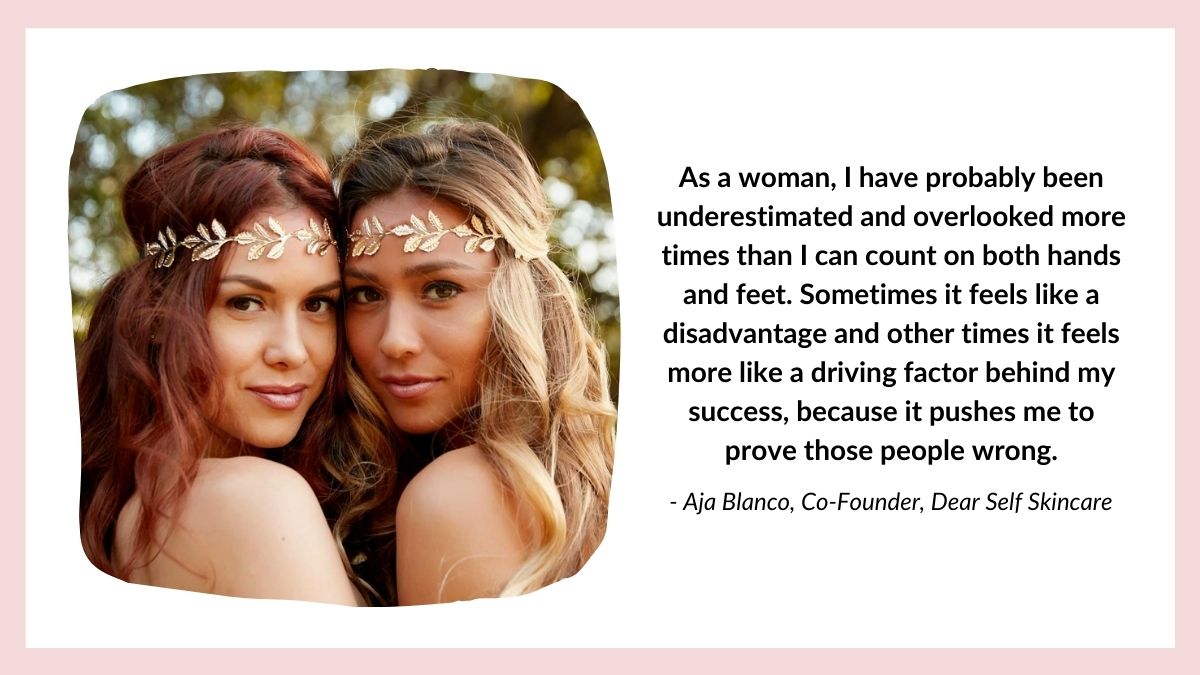 How did you come up with your business idea?
I had a vision of a skincare line inspired by self-love. We as women are often extremely hard on ourselves, especially during our skincare routines. We concentrate so heavily on our flaws, whether it's acne, wrinkles, or dark spots… instead of celebrating our true beauty and strength within. 
So my sister and I sat down one night and thought about how we could encourage women to practise self-love daily. We wanted to name each product after an affirmation. And a few weeks later we thought of a name, Dear Self. It worked perfectly. Dear Self – I am beautiful.
And that is how Dear Self was born.
Have you had support from someone, even if just encouragement? Who was that and how did it help you?
Our mom and dad have watched us persevere through every up down you can imagine, and they never hesitated to encourage us every step of the way. 
My boyfriend, Chris, is also extremely supportive of our business. He is a firefighter and has been asking us to make samples so that he could give them out to everyone at his station for their wives to try out. It's really motivating to see the people you love most believe in you so much, as well as all of our day-one customers who have supported Dear Self throughout the entire journey.
Female entrepreneurs are often underestimated and overlooked. Have you ever felt at a disadvantage?
I have found myself in male-dominated areas, circles, and professions all throughout my life. At age 5, I was in an all-boys T-ball team. At age 10, I won an all-boys surf contest. And aside from being a business owner, I am a software engineer, which is probably regarded as a mostly male-dominated profession. I have probably been underestimated and overlooked more times than I can count on both hands and feet. Sometimes it feels like a disadvantage and other times it feels more like a driving factor behind my success, because it pushes me to prove those people wrong.
Some say it's hard work, others say it's talent and resourcefulness that play a crucial role for success in entrepreneurship? Which traits have been instrumental for your success so far? And why?
What excites you the most about being an entrepreneur?
The most exciting part about being an entrepreneur is how hands-on we get to be throughout the entire process. From the creative and graphic design aspect, to the packaging and fulfilment process, to curating the brand image and developing a social media presence. We love overseeing every step of the way. It is such a surreal feeling to see our ideas come to life. And to hear our clients and customers say that they are just as obsessed with the products as we are is the most amazing feeling.
Share with us some of the worst business advice you've ever received?
The worst business advice I've ever received is to never share your business idea with anyone because people might steal it. 
This is not very good advice in my opinion, because not everyone is out to get you. If you do decide to tell someone, it's obviously in your best interest to tell someone that you trust. Who knows, they might point out something that you may have missed, give you an even better idea, or enhance your original idea in some way, shape or form. At the very least, they express their honesty and tell you that it is a great idea and provide you encouragement, or tell you it's the worst business idea they ever heard and tell you to stop wasting your time.
You've got a high stake investment opportunity. Pitch your business in 150 words.
Our mission is to provide a high-quality skincare line that encourages you to practice daily self-love. Each product is named after a positive affirmation designed to redirect your habitual thinking patterns. Dear Self believes in the power of plant-based ingredients, natural skincare and never harming animals in the process of developing our formulations. Our expert chemists ensure all of our products are non-comedogenic, paraben-free, safe for sensitive skin types and free of synthetic fragrances. We love our planet and that is why we aim to make this skincare line as eco-friendly as possible. We have committed to packaging in glass bottles to help put an end to the mass consumption of plastic.
What's the best piece of advice you'd give to inspire aspiring entrepreneurs?
Believe in yourself so much, that failure is just not an option, thought, or possibility in your mind. Remember, your thoughts become your reality.
Even if this particular idea/business doesn't work out, you will find something that does and you will keep persevering until you get there. Know that you will be successful one day and believe it through and through.
What are your goals for the upcoming year?
Our biggest goal is to sell Dear Self in retail stores like Sephora, Ulta, Sprouts, and Whole Foods.
Any final words to end this interview?
Some of our biggest accomplishments this year were being featured in Forbes, Maxim and The Beet. We couldn't be more grateful for all of the press we have garnered this year.
More must-read stories from Enterprise League:
Create your company page. Discover companies to work with. Get business deals.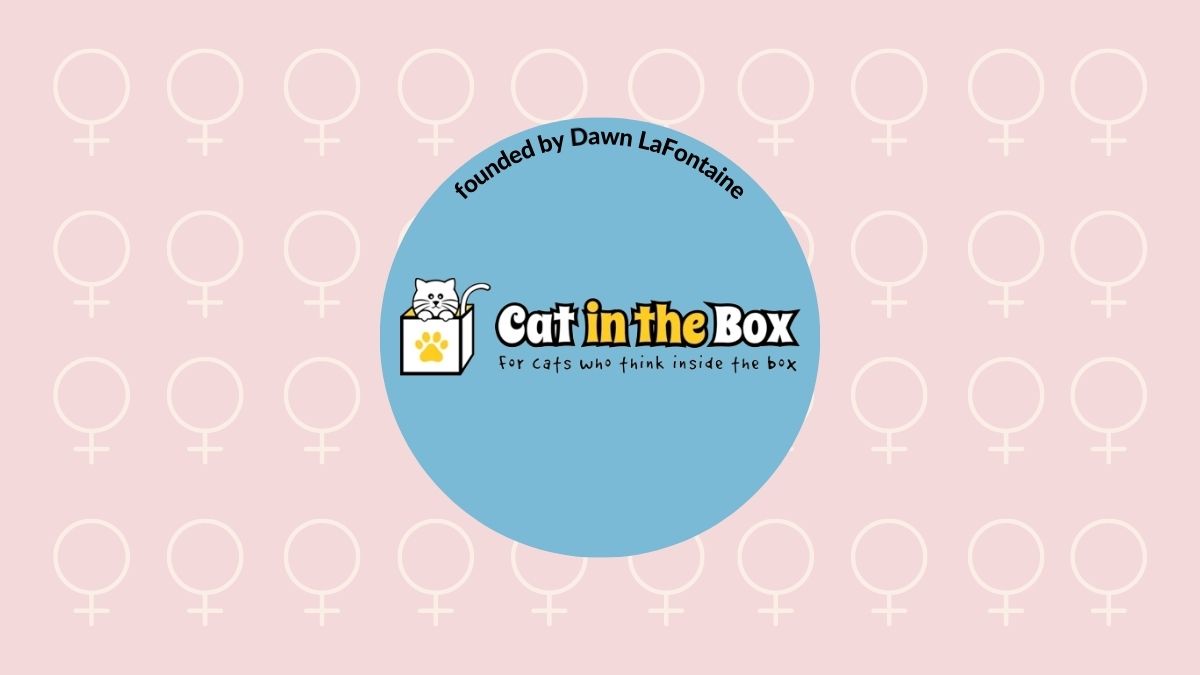 Thinking inside the box has proven successful in entrepreneurship for Dawn LaFontaine, a middle-aged former stay-at-home mom. She's created a product that cats love.
read more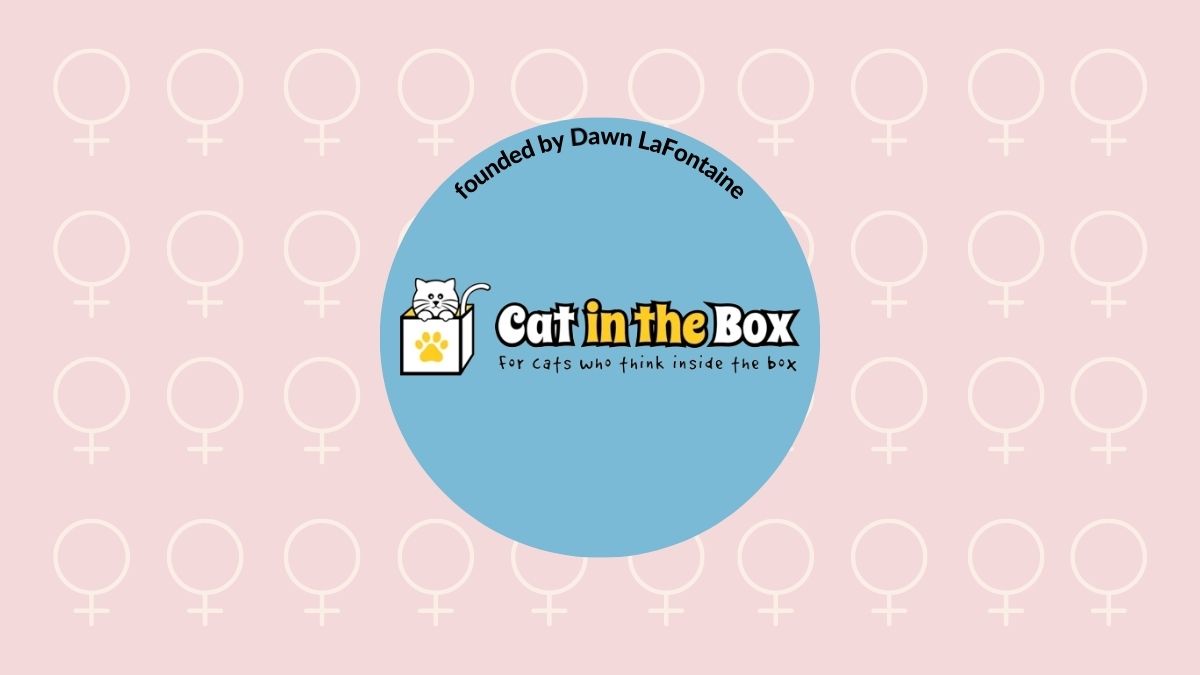 Thinking inside the box has proven successful in entrepreneurship for Dawn LaFontaine, a middle-aged former stay-at-home mom. She's created a product that cats love.
read more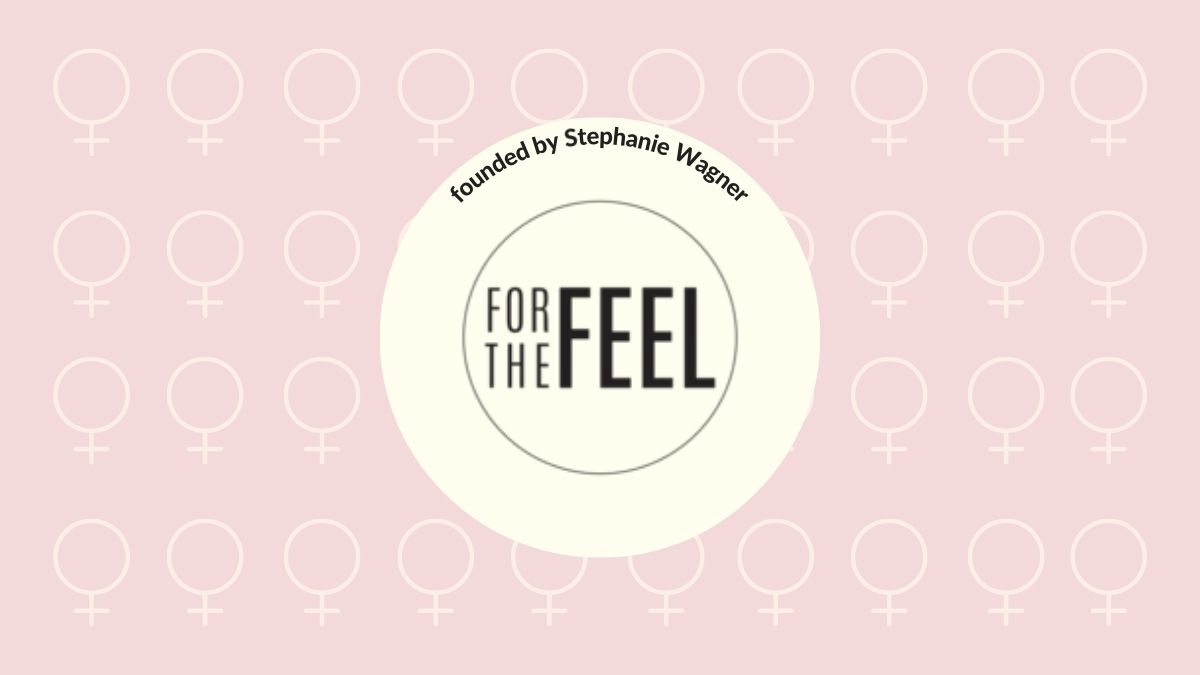 For Stephanie Wagner becoming an entrepreneur came as a natural course after she witnessed the negative effects of the fashion industry first-hand. She's reinventing fashion one mask at a time.
read more