Jessica Hershfield – Entrepreneur who fought Imposter Syndrome and won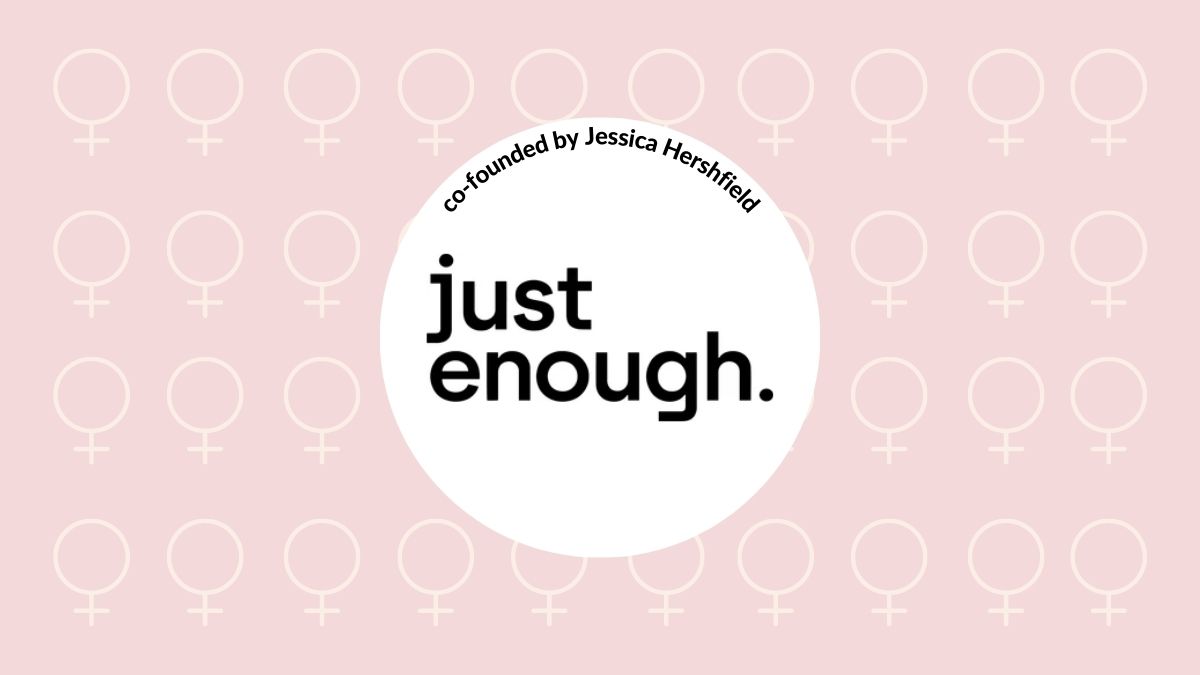 What's more fun: the inner workings of a scooter or wine? Wine, of course! That's why we'll forever be grateful to Jessica Hershfield for leaving her career in Big Tech behind and blessing us with quality, tasty, canned wine – Just Enough Wines. Honestly, we've finished too many wine bottles just to prevent them from spoiling, and we're so happy for Just Enough Wines because now we won't end at AA meetings.
Together with her co-founder, Kaitlyn Lo, they've managed to shake up a male-dominated industry and prove the naysayers wrong, "Canned wine will never sell". Well, it does and it's taking over the market with the speed of fermentation.
Feeling under-appreciated as an employee, a nonexistent work-life balance, financial struggles, getting out of bad relationships – these are the most common triggers that push women to become entrepreneurs. Tell us about your trigger?
Before founding Just Enough Wines, I worked in big tech. From Google, to Uber, and to Lime, I spent many years in roles across Marketing, Product, and Operations; however, I constantly found myself unfulfilled. I knew I wasn't following my passions, I was constantly the only female in the room, and I was tired of making money for someone else. 
It all hit me at the end of 2019 – I was on vacation in Spain, wine tasting, and was absolutely dreading going back to work. I was much more fascinated by the culture of wine, than I was the inner workings of a scooter, and I knew I needed to make a change. No one should spend the vast majority of their time doing something they don't want to do.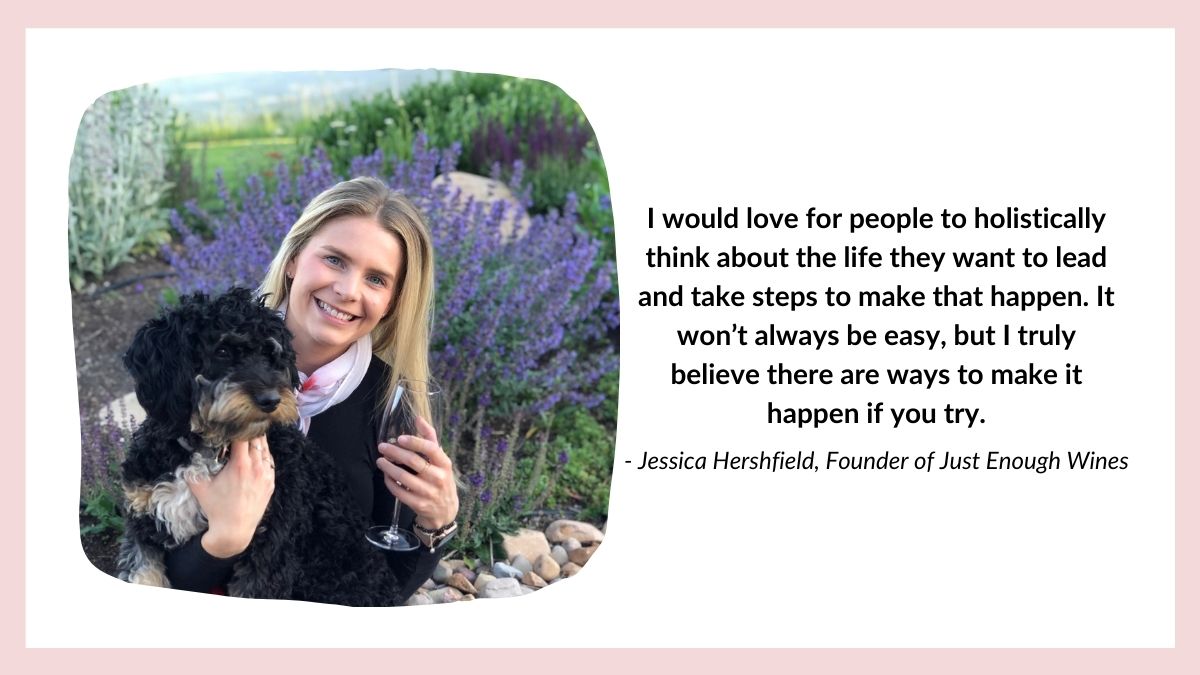 How did you come up with your business idea?
After I left Lime, I spent a few months searching for what fulfilled me. I landed on wine as I loved the ubiquitous nature of it – I loved that you could have it with your fancy dinners, but could also make it a part of your Netflix and chill routine. Within wine, I wanted to solve my own problem – either drinking too much wine, or not finishing the bottle and wasting it several days later; so I landed on a single format solution to wine.
Living in San Francisco, I naturally gravitated to canned drinks as a portable and convenient way to take with me as I explored local parks and beaches, but I struggled to find a canned wine that actually tasted… good. I couldn't understand how there could be an incredible wine region an hour drive from me, but I couldn't find a canned wine solution that held up to the quality of wine found in many traditional bottles. I set out to make a canned wine that escaped the poor quality expectation, allowing us all to drink the wine we desire whenever and wherever we want. 
Have you had support from someone, even if just encouragement? Who was that and how did it help you?
Yes – so many people have helped support me on this journey, and I am eternally grateful. My family, my friends, my therapist, and all the people in the industry who took my call when I reached out to them!
One particular person who has really pushed me to start my own business and believe in myself is my partner Bradley. It's somewhat ironic, but he is also currently one year into founding his business, Mylance. I was wine tasting with him a year ago, and complaining about going back to work, and he was the one who really advocated for me to pursue the life I wanted. He helped push me through my own imposter syndrome and be able to find the confidence in myself to start Just Enough Wines. I was worried we were going to be a two entrepreneur household starting businesses at the same time, and that would be incredibly difficult. But we have been able to learn through each other, and help grow our businesses together.
Female entrepreneurs are often underestimated and overlooked. Have you ever felt at a disadvantage?
One of the biggest challenges I have faced throughout all aspects of my career is imposter syndrome. I have felt my accomplishments didn't matter, and that I would be exposed as not being capable of doing the role I set out to do.
A lot of women I know face this similar challenge at a greater extent compared to their male counterparts. The wine industry is a typically male-dominated industry, and at times I found myself wondering if I could break into this industry, especially as a woman. Would I be able to stand up for myself and my company's needs enough? While men do face imposter syndrome, they don't have to worry about the added pressure of being a woman in a male-dominated field. 
Some say it's hard work, others say it's talent and resourcefulness that play a crucial role for success in entrepreneurship? Which traits have been detrimental for your success so far? And why?
I touched on this above, but I definitely think Imposter Syndrome has held me back in the past. I was worried about not being good enough, and that played out in my ability to ask for what I thought I deserved. I have worked extremely hard to push past those thoughts. 
I have also had to work on my patience since becoming a founder. I have always been aggressive in wanting to move the business forward, and I think it can often cloud the celebrations of how far we have come. Blindly looking at wanting to be better, getting the next sale, or the next follower, can lead to not celebrating the victories when they do happen. I have had to work hard to focus on the wins when we achieve them, and appreciate them so we can stay grounded and motivated on the business.
What excites you the most about being an entrepreneur?
I get to wake up and work on what I want every single day. I proactively founded a company in the world I am passionate about, and I am so lucky to get to do this work every single day. If I can bring a little bit of joy to every single person that tries our wine, that makes me happy. 
Share with us some of the worst business advice you've ever received?
When I first started Just Enough Wines, I had many conversations with people in the wine industry to get their advice. This industry is extremely antiquated, and many people I spoke with said that canned wine is never going to work. Wine drinkers only want to drink out of a bottle, and the perception of a can will never be overcome. These conversations were certainly discouraging and caused me to think twice about what I was doing. I am SO glad I pushed past those thoughts, and continued to believe in the work that I set out to do.
You've got a high stake investment opportunity. Pitch your business in 150 words.
Just Enough Wines believes you don't need to choose between quality and convenience, and is reinventing canned wine for the modern consumer. Founded by Jessica Hershfield and Kaitlyn Lo, both Stanford alums, Hershfield left her prestigious tech jobs at Google, Uber, and Lime to follow her passion and Lo transitioned away from the corporate world to pursue a business that inspires her. 
Based out of San Francisco, Just Enough Wines focuses on high quality, great-tasting wine in the convenience of the can. They have a 2019 Chardonnay from the Willamette Valley in Oregon, and a 2018 Pinot Noir from Edna Valley in California. The wines are vintage and AVA specific, and are made with low intervention, sustainable techniques. 
They also recently launched Brut Bubbles – a dry sparkling wine being offered as a limited edition. This is truly the most premium wine being put into a can.
What's the best piece of advice you'd give to inspire aspiring entrepreneurs?
Just do one thing each day – in the beginning stages of starting a company, the biggest challenge I faced was motivation. There would be days where I didn't know what to do next, or where to even start on something. In those days, I told myself just to do one thing each day. Just take one step forward. Eventually, you get to a place where you gain traction, and you no longer have the time to do just one thing each day. 
What are your goals for the upcoming year?
We're really focused on growth in 2021. We launched in late September and have done the majority of our business through Direct to Consumer to date. Our goals for 2021 are to expand more broadly into retail, and to expand to national distribution. 
In addition, I am excited about launching new products in 2021, including new varietals, and perhaps something a little special in late 2021.
Any final words to end this interview?
I took a leap, and escaped the "expected" of my reality. I would love for people to take a step back from their day to day expectations, and really think about why they are making the choices they are making. Are you expected to be in a certain job, or hold a certain title, or live a certain way? Does this make you happy? I would love for people to holistically think about the life they want to lead and take steps to make that happen. It won't always be easy, but I truly believe there are ways to make it happen if you try.
Connect and partner with Just Enough Wines on Enterprise League
More must-read stories from Enterprise League:
Create your company page. Discover companies to work with. Get business deals.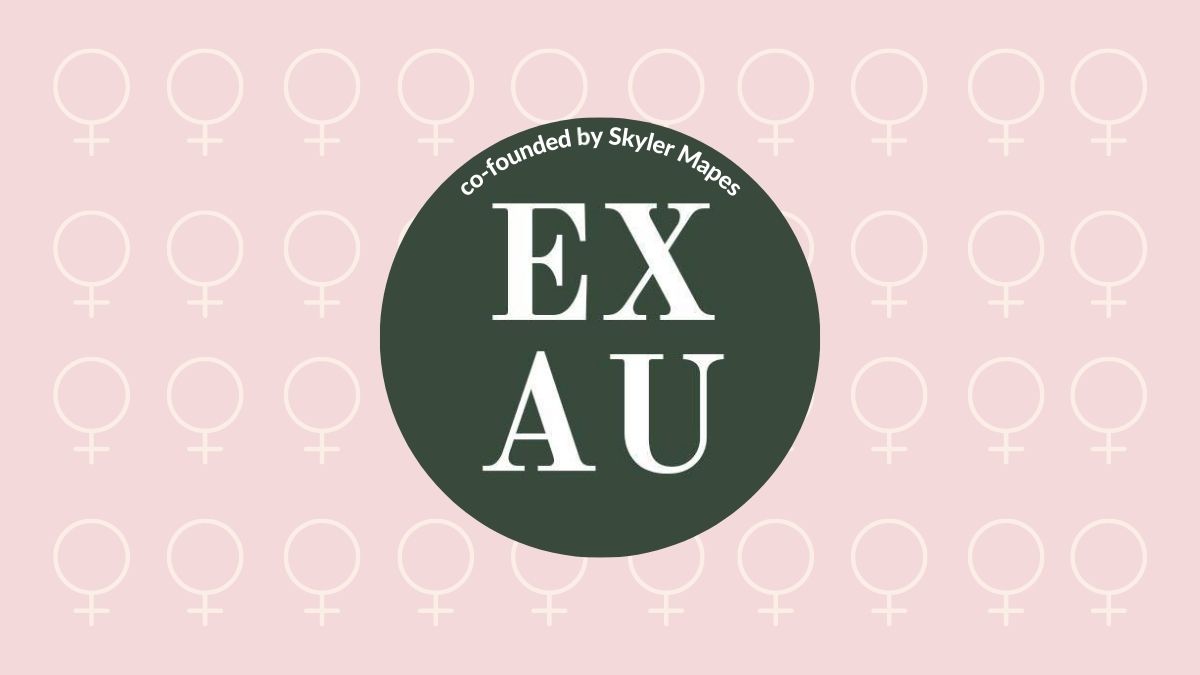 Entrepreneurs aren't served success on a silver platter, they cook it on their own. And Skyler Mapes cooks it with superior Italian olive oil.
read more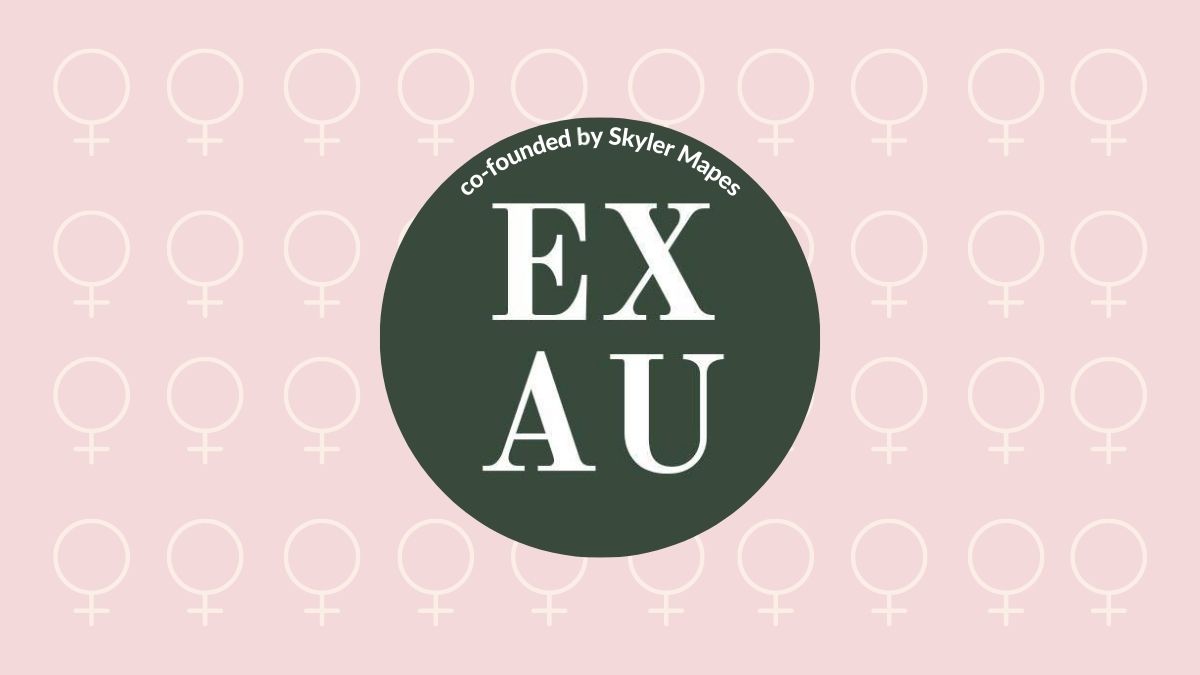 Entrepreneurs aren't served success on a silver platter, they cook it on their own. And Skyler Mapes cooks it with superior Italian olive oil.
read more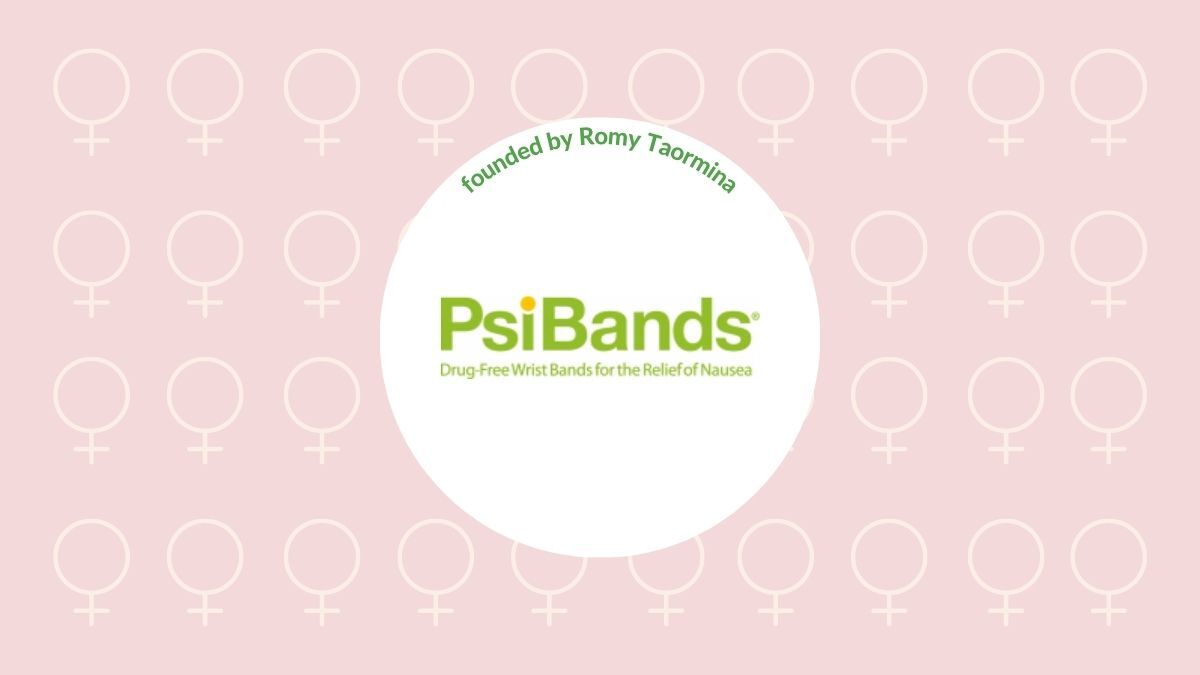 Find out what's behind the success story of Romy Taormina and who's her biggest support. For 14 years she's grown her business without failing as a mother of wife.
read more